I love renting homes, apartments, and rooms around the world. Renting a vacation home can save you a lot of money when compared to the nightly rate of a hotel room. Whether it is a studio apartment in Paris or a beach house in Mexico it can be a great way to save money and have a better vacation.
Renting homes all over the world has taught me that they offer more than just a good deal, they also offer the chance to live like a local. Sleeping in an apartment in the heart of the city, cooking your own meals, and feeling of your own home to come back to is wonderful in a foreign city.
Who Are Vacation Rentals For?
There are many types of rentals. You can rent a room or an entire house. Renting a house may not be wise for a solo traveler or couple but renting a room or apartment might be perfect. Large groups will save a lot of money renting a home with a few bedrooms. So who are rentals for? Everyone, but you need to know what you are looking for and the type of traveler you are.
Why Rent
Renting a house or apartment can save you a lot of money when compared to the costs of the nightly rate at a hotel or resort. It is an upgrade from a hostel and if you are in a large group can save you even more be what they need. It can bring your nightly rate down significantly when compared to a hotel or resort. It also allows you to live as a local would and immerses you in the culture.
My favorite sites to start my search:
Determine Your Group Size
This is important because it will help determine your costs and average nightly rate. If you are traveling alone the costs may will he higher using this method so you may to target studio apartments or simply renting a room.
If you are in a large group you will want to sort by "total bedrooms" or how many it "sleeps". A 3 bedroom rental may cost more than one that "sleeps" 6 because of the 3 individual bedrooms. If total number of bedrooms are not important then sort by how many it "sleeps." This will include possible 1 BR homes and homes with sleeper sofas. Of course they will be smaller but they will be saving you money if you are fine with sleeping on a couch or doubling up in beds.
Travel Hacking Example: I rented a 7 BR (slept 20 people) house right on the water in Mexico for 7 nights at $350 per person. I got it at almost half the regular rate and even less by traveling in a group. It was a 5-star house for $50/night per person.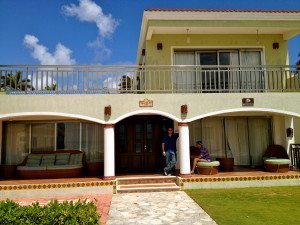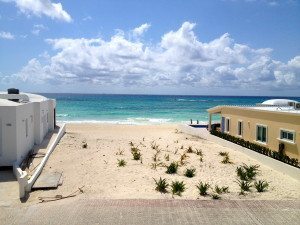 Negotiating
Every owner needs to rent their house a certain amount of weeks a year to pay the bills and make some money. That said, make them an offer that is lower than their asking price. Don't insult them but instead ask for their best rate of the season or a discounted price. I often ask for the low season rate even when my dates fall in the high season. They may counter with something in the middle. Calling the owner directly can also help let the owner know you are serious and help with the negotiating process.
Remember, it never hurts to ask. The closer you are to the travel dates the more pressure there is on the owner to rent. They either rent for a reduced rate or get nothing at all.
Be Respectful. These owners are renting their homes to you and invested in their property to make money and have a second home. The best negotiation means both parties are feeling happy in the end.
Travel Hacking Example: I rented a home in Jose Ignacio, Uruguay for roughly 20% less than the asking price using this method. The travel dates were 4 weeks away and the owner took my offer in the high season. The house is already going for twice the asking price in 2013 so I can easily say it was a steal. The risk to you is they may get a full offer or reject your offer leaving you with very few options. Always have a backup house.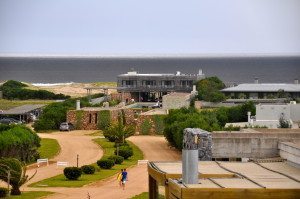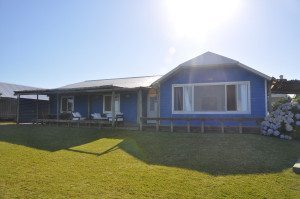 How to Book Your Rental
I recommend inquiring for your top 10 rentals and waiting for responses. From there go for the best deal and your top picks based on prices.
I say start with 10 simply to stay organized but often it will take me dozens of inquires and emails. I only call when I am getting down to business and getting a feel for the owner. If you are planning to travel in the high season you will need to plan months in advance. The low season is always cheaper and easier to find places to rent but the trade off can be the weather and atmosphere of the city. It simply depends on your destination.
Verify, Verify, Verify
Always verify the owner before handing over your deposit. It can be scary writing a check to someone for a large sum of money who lives in another country. The best way to handle this is to read reviews. Often the same property will be listed across the many vacation sites and you should be able to find a few reviews. Many nice vacation homes will even have their own web site and that is always helpful if you can find it.
Find as many as you can so you can be sure you can fully trust them. Now, I have never had a problem but of course it is possible someone has set up a fraudulent ad for a home so be careful. VRBO is a very safe site and trustworthy for renters. You will find a lot of reviews there as well. Since many houses will be listed on many different sites you can simply search for the home you are interested in and crosscheck it on multiple sites.
While I have never encountered a fraud I have read about it on many forums. Usually what happens is an owners account is hacked, the contact info is changed, and you then start negotiating with a fake owner.
Keys to recognizing fraud
Suspicious wire transfer demands are big warning flag. Yes, you will often have to wire money but check where the owners are from in their bios. Most sites have an about section where you can read more about the owners. If the owner is asking you to send money to London and they are based in Canada that is a giant red flag.
Suspicious emails are also a good indicator of fraud. Again, paying attention to where the owners are from is important. If English is their first language you should expect a well written email correspondence.
Suspicious demands are another indicator of fraud. Every home is different but often you will need to pay half the price up front for the rental and the rest a few weeks before the trip. If they ask for more than that they are trying to get away with something before they get caught.
What to Do if You Suspect Fraud?
Contact the site you are working with. Ask them to double check the status on your property and contact the owners for you. Calling the owner directly is also a great way to get a feel for the owner.
I have rented from some of the nicest people in the world but there are plenty of bad people out there trying to take your money. I don't want to discourage anyone from renting but with all things in life be careful and verify.
Do Not Use Craigslist
This is the easiest place for a scammer to set up shop and take your money and I have heard plenty of horror stories about people losing their money. Any legitimate owner would list their home on a reputable site and most likely not just craigslist. I have actually found and confronted a scammer on Craigslist after finding the true owner on another site. So stick to the real rental sites.
Travel in the Shoulder Season

This seems obvious but you can use this to your advantage while negotiating if your dates are flexible. First, do not rent homes over major holiday such as Christmas, New Years Eve, or even 4th of July (for US rentals). Owners can and will charge premiums here and will likely not budge on these weeks because they are very popular. They know they can rent them out so do not insult them. Asking for 10% off months in advance may be reasonable but don't low ball over major holidays.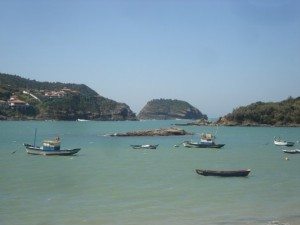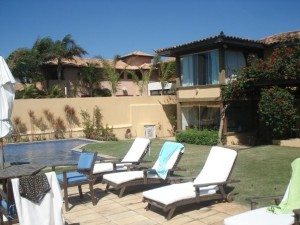 The best way to score a deal is to target the "tweener" weeks of the shoulder season. Those are the weeks that straddle the end of the high season and the beginning of the low season. Owners are much more likely to cut you a deal here because they are less popular weeks. For example, if you are traveling to Mexico in March you will encounter inflated prices due to Spring Break. If you change your dates to April you are much better off. It is still a great month to be there and technically the high season but you will be able to get a lower rate. I know this because I have saved 40-50% on rentals in Mexico in April.

Holidays can make renting a bit tricky. Every country will have their own holidays so what may seem like a regular weekend to you can be the most popular day of the year for them. For example, if you wanted to rent a place in Amsterdam on April 30th you would be paying premium prices since it is Queen's Day there. Simply avoid holidays unless they are the reason for your travel. A little research can help you avoid this.
Short Term vs Long Term
Most house rentals will ask for the standard Saturday to Saturday rental week. Of course, can ask for an exception to anything if those dates do not work for you. It is more expensive to fly on weekends which is why a Monday to Monday rental would be cheaper. Just ask and most owners are flexible if they don't have any renters overlapping. Stays of longer than 1 week will probably allow for an even better deal. Ask for a better rate if you are planning to stay more than a week.

Short term rentals aren't as readily available on sites such as VRBO. Many have 3 day minimums and a lot have 1 week minimums. If you are the type who is always on the move then check out AirBnB. AirBnB is great for short stays and you will have options to rent just a room or a whole apartment. I have read great reviews from renters but there have been stories of renters trashing the owners apartment. Good news for you is that you are a renter and not an owner so don't worry but please be respectful.
Making the Payment
Most owners or rental companies (sometimes you will book through agencies) will expect half of the payment right away. After you have spoken with them on the phone and read reviews it is time to give them the first payment. Some may ask for a bank transfer and others may accept paypal or credit card. It may seem difficult wiring a stranger money but you must keep in mind many before you have done the same and they would not be in business if they were going to take your money and run.
Usually the second payment and security deposit will be due 30 days before your stay. Follow the same method you did for the first and you should be fine. You may ask if you can bring cash for the second payment and I have done this before. Of course, I do not recommend traveling with large amounts of cash but if this gives you more confidence as a buyer then ask if they will allow it. It adds an additional layer of confidence as a renter.
Summary
Go low on your offer
Be firm and honest with your budget
Ask for dates that fit your schedule
Determine which type of rental is best for you
READ REVIEWS! Can't stress this enough
Be confident in your payment method
Write a review after you have a positive experience to help others make the right decision
Verify, Verify, Verify! Make sure the owner you are speaking to is really the owner.
Ready to book your next adventure? Head over to my favorite Travel Hacking Resources and get started!