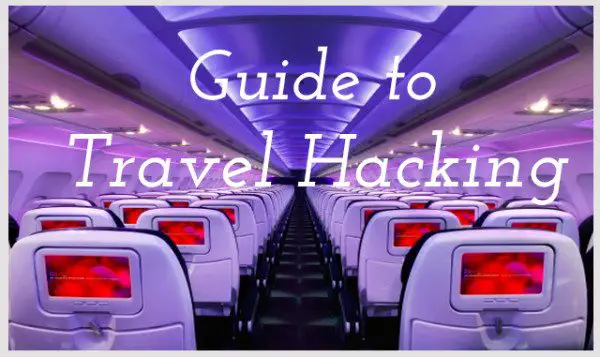 Travel Hacking doesn't need to be complicated. Learn how to take advantage of frequent flyer programs, credit cards, shopping portals and start flying for free. This guide will walk you through the process and teach you how to build a frequent flyer bank big enough to travel the world for free.
You will also learn how to travel hack without credit cards and how to earn miles from hotels, car rentals, and even book cheap flights with no miles at all. Let's get started.
Every major airline has a rewards program and the same for major hotel chains. Often credit cards will offer huge bonuses for signing-up and meeting a minimum spending limit. For example, you can earn 40,000 miles or more right away for many credit cards that will earn you a free flight very quickly. That is enough for at least one free flight just from one credit card. Travel hackers use cards like this to acquire hundreds of thousands of frequent flyer miles.
If you are new to travel hacking this guide will help you get started earning points and miles right now. Simply follow the steps below to get started.
Step 1: Sign-up for Frequent Flyer Programs
Almost every airline has a rewards program that will earn you miles towards free flights. Most of the miles you earn will be earned on the ground (I will get to that later) and flying but in order to take advantage of that you need to sign-up first. They are all free and I would sign-up for the airlines you fly most right now.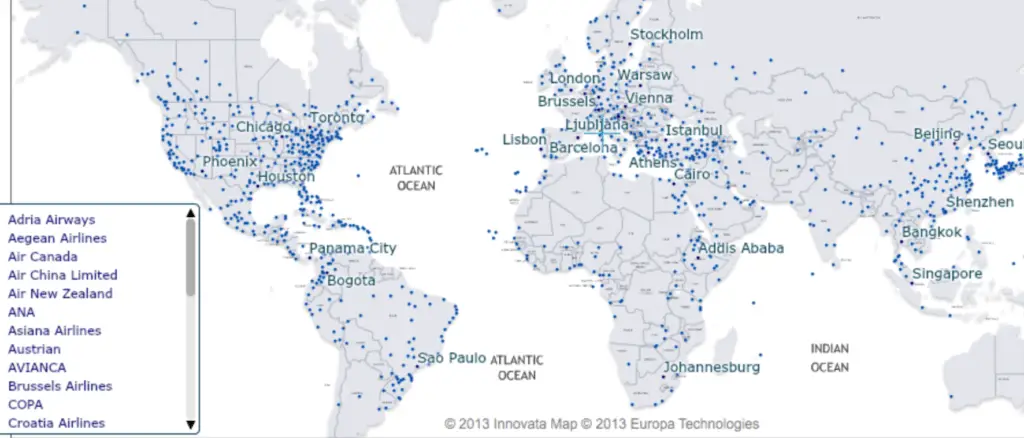 Why Sign-up for Airlines You Aren't Flying?
You may wonder why you should earn miles for an airline you will only fly once per year. Well every airline is part of an alliance and miles you earn on one airline can be used on another. For example, I fly Delta a lot so when I fly KLM, Air France, Korean Air, China Southern, and Vietnam Airlines (to name a few Sky Team members) I earn miles on my Delta account. All of those miles can be used to book reward travel on Sky Team partners. Never lose out on earning miles on a flight.
As you can see below there are many airlines listed below. Sign-up for the ones you fly most but remember they are all part of alliances so be sure to always be a member of the frequent flyer program before you fly.
Airlines
[column size="1-2″]
Air Canada Aeroplan
Air France/KLM
Airtran
Alaska
Alitalia
American
ANA
bmi
British Airways
Continental / United Mileage Plus 
Delta
Emirates
[/column]
[column size="1-2″ last="1″]
Frontier
Iberia
JetBlue
Korean
Lan
Qantas
Qatar
Singapore
Southwest
United
US Airways
Virgin America
Virgin Atlantic
[/column]
Step 2: Hotel Rewards Programs
Hotels offer a very similar program as the airlines. This is very handy for business travelers or for travelers that like to stay in chain hotels found in most major cities. Personally, I stick to apartment rentals, home-stays, house rentals, and hostels but if you like hotels sign-up for their rewards program as well. You never want to lose out on points so sign-up for any possible hotel program where you can take advantage.
Triphackr Favorite:
Earn Frequent Flyer miles from Rocketmiles. You can earn more than 1,000 miles per night at great hotels around the US. These add up to free flights fast.
Read more about Rocketmiles.
Step 3: Car Rentals
Car rentals aren't any different. Earn miles with them too. No matter if you rent once a year or every weekend, don't miss out on  miles. For example, Delta offers thousands of miles for renting a car. While you may not rent a car often be sure to enroll in their programs to earn miles when you do. There are opportunities to earn miles around every corner so never miss an opportunity.
Personally, I do not rent cars that often and many times in foreign countries I can't take advantage of this opportunities. However, the key is to remember to use them when you can. So sign-up and stay informed.
Step 4: Manage Your Points and Miles
Sign-up with an online management site for your points and miles. A great one is to go with is Awardwallet. It will track all of your accounts in one place because managing all these without it could be daunting. Some airlines have pulled out of Awardwallet so miles can't be tracked but for the most part it helps with organization.
Step 5: Sign-up for a Travel Rewards Credit Card
Choose a credit card to sign-up for. Keep in mind a lot of these cards require excellent of very good credit to be accepted. Don't be discouraged if you are declined because there are a lot more ways to earn miles without cards but they just make it easier. So pick one to start with with no annual fee and a large sign-up bonus.
Best Travel Reward Credit Cards
How to Choose the Right Travel Credit Card
Rebuilding Credit and Understanding Credit Reports
Step 6: Use Your Credit Cards to Earn Miles
Travel credit cards come with big sign-up bonuses. This means free flights right away when you sign-up but almost all travel rewards cards also have minimum spending requirements you must meet to receive the full bonus. Using your card to pay bills is a great way to meet that minimum.
Anything you are already paying for just put on the card. This way you will earn for what you are spending already. For example, if you pay $500 a month in bills pay them with your credit card to earn miles. Then pay off your credit card. This way you are earning miles for things you are already paying for.
Step 7: Earn Miles Shopping Online
Do all of your shopping through the airlines shopping portals. What are shopping portals? Basically, your online shopping experience is exactly the same but you need to start from one of the portals. For example, if you want to buy an iPod you will go do Delta's shopping portal.
Then you will search for your product or retailer. Usually you will see many sites selling iPods for different mile amounts. For example,Apple may have 1 mile per dollar and Best Buy may have 3 miles per dollar. Click on the link of the retailer and it takes you to their regular site. Search the site like normal, check out, and wait for your miles to appear in your account. It all happens automatically and all you need to do is start at the portal.
This is great for buying things you already purchase, birthdays, and holidays. Earn miles for everything you buy online. You will find almost everything you need through the portals.
Which Shopping Portal Do You Use?
That is up to you and who has the best deals. I tend to stick with the airline I fly the most right now, which is Delta. That may change next year but I try to earn miles where I can use them most.
Air Canada- Aeroplan EStore
American Airlines- AAdvantageEshopping.com
American Express- Bonus Points Mall
Chase- Ultimate Rewards Shopping
Delta- Skymilesshopping.com
US Airways- Dividend Miles Shopping Mall
United- Mileageplusshopping.com
Below you can see an example of my Delta shopping over the span of a few months. Had I not been enrolled with Delta and started shopping through the Delta portal I would have missed out on thousands of miles.
Step 8: Research

Constantly do more research on how to earn miles. I will share all my favorite travel hacking tips on Twitter and Facebook.
Here are some other great sites to follow:
FlyerTalk Master Credit Card Thread
Stay Informed
Don't stop learning and researching how to earn more miles. Forums are a great place to start and check back here for new deals and earning tips everyday. Building your status and being loyal to an airline pays off but let them help you. Don't pay for anything you aren't planning to buy already just to earn miles. New deals are happening all the time so it's important to stay up to date.
Lastly, set some new status goals and enjoy your path to discounted airfare, upgrades, and elite status!
Newsletters
It is also smart to sign-up for the newsletters from the airlines. They will send you ways to earn miles and fare sales which will give you an advantage to getting the next deal.
Now that you are ready to start Travel Hacking head over to my favorite Travel Hacking Resources and start planning your next adventure!
Travel Hacking Resources
Best Travel Rewards Credit Cards
How to Choose the Right Travel Credit Card
Travel Hacking Without Credit Cards
Travel Hacking Without Credit Cards
How to Travel Hack Without Using Point or Miles
Credit cards are a big part of travel hacking but they are not the only way. You can also earn miles without them. If you don't want to sign-up for another card, have less than excellent credit, or simply not enough credit then this is for you. Travel hacking without credit cards is a great way to earn free flights.
Exclusive Travel Hacking Tips Delivered to Your Inbox Weekly!