Barbados is a small island nation measuring just 21 miles in length and 14 miles in width but it is home to some of the most beautiful beaches and scenery in the Caribbean. It's neighbors include the islands of Saint Vincent and the Grenadines (104 miles east, Trinidad and Tobago (250 miles north-east), and St. Lucia (30 minutes by air). If you are heading to to the island for vacation you will want to take a look at Sugar Bay Barbados.
The Location
The capital city of Bridgetown is only 10 minutes away and the international airport is roughly 25 minutes from the property. Located within the UNESCO World Heritage Site of the Garrison Historic Area you will find Sugar Bay Barbados. This is a great location to call home during your Barbados vacation.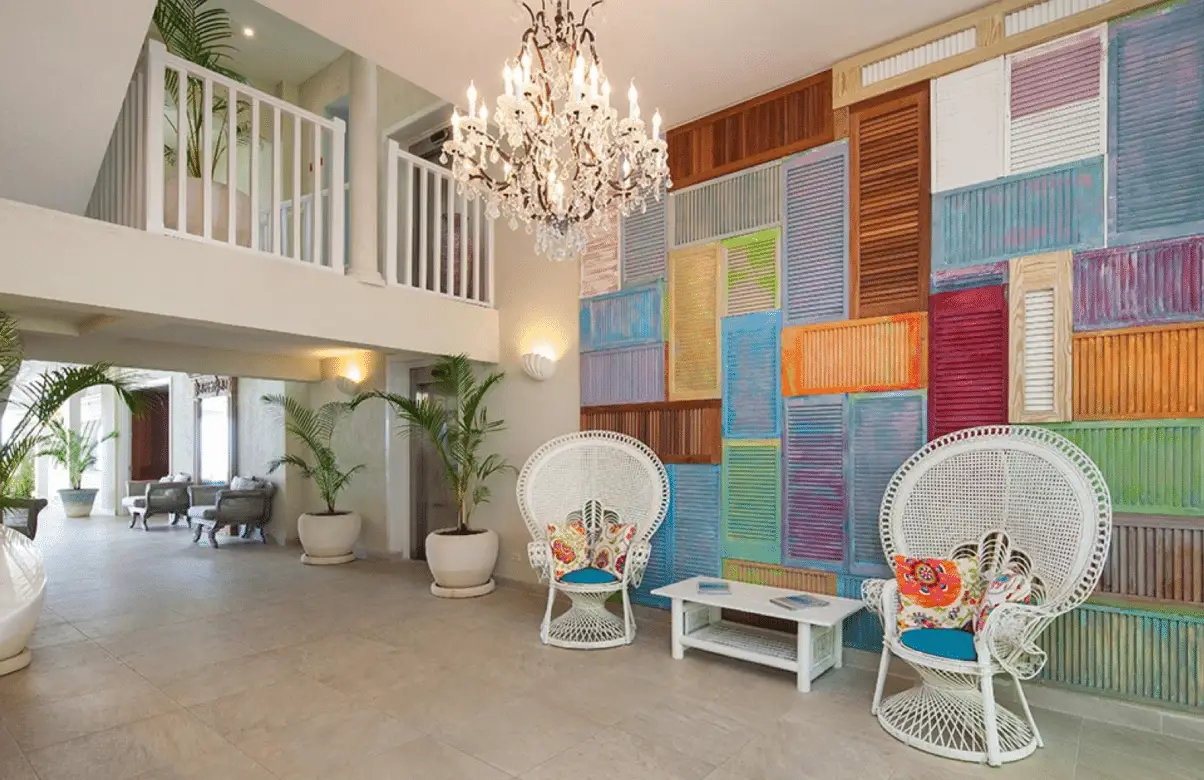 The Amenities
Sugar Bay Barbados  is the sister property of Bougainvillea Beach Resort in Barbados (read that review here). Both properties have a lot to offer but to offer but Sugar Bay Barbados is an all-inclusive resort. This means all of your meals and drinks at the bars and restaurants are included in your stay. When you don't want to worry about anything and relax on the beach this is a great place to do it.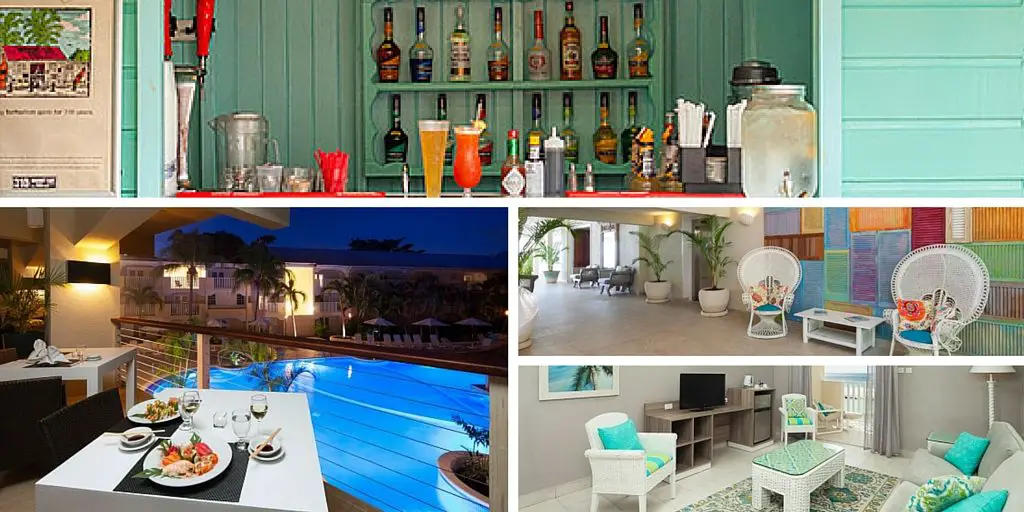 The Property Features:
2 Pools
Fitness Center
Free WiFi
Direct Beach Access
Spa
Lazy Mongoose Pub
Coffee Bean (café onsite)
Beach Bar
Swim-Up Bar
3 Restaurants onsite
When you are staying at an all-inclusive resort you will want multiple dining options and Sugar Bay delivers. Choose from the Reef Restaurant, Sizzle Steakhouse, and UMI- an Asian-fusion restaurant, all located on the property.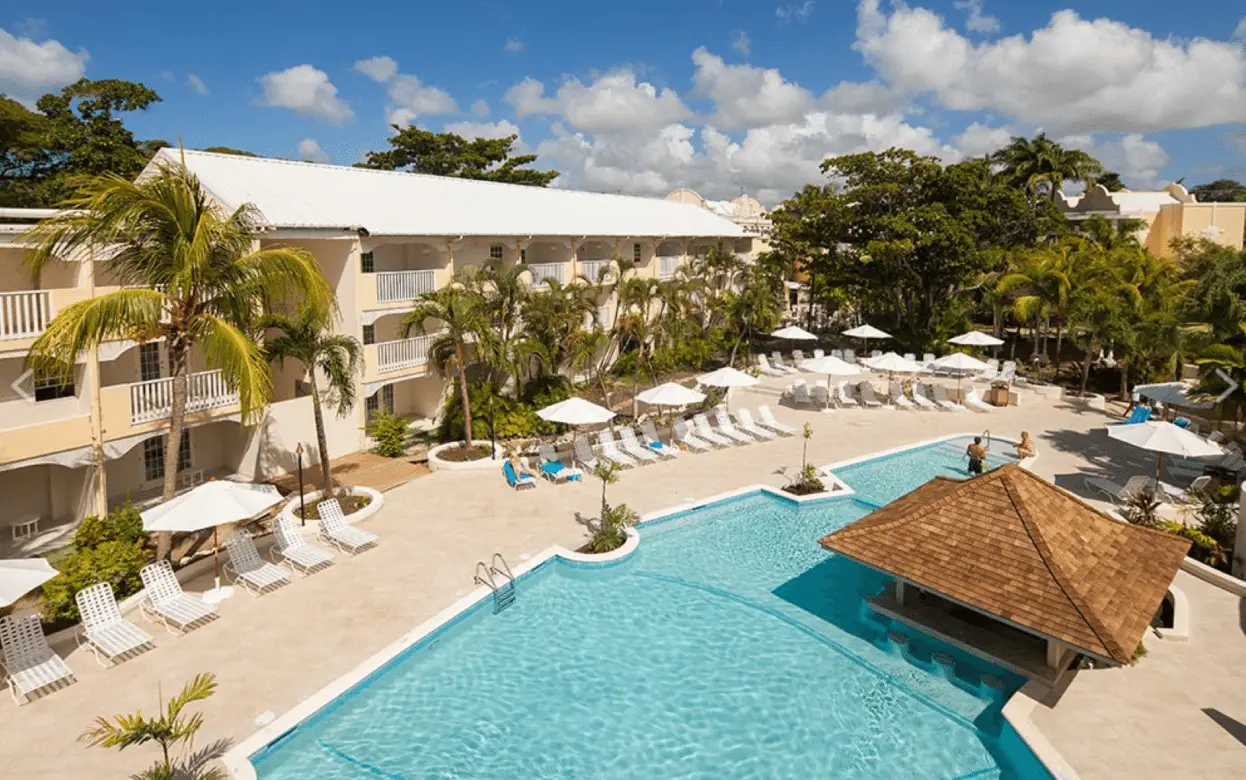 Enjoy drinks at the Colin's Beach Bar & Grill, Lazy Mongoose Pub, or the swim-up bar. Wherever you grab a drink they are always on the house.
Oistins Fish Fry
Sugar Bay Barbados has delicious options for dinner but no visit to Barbados is complete without heading down to Oistins at least one night during your stay. Friday night is the big night in this neighborhood and you can choose from one of dozens of fresh fish stalls where everything is made to order. This was one of the best meals I have had in the Caribbean and I highly recommend visiting Oistins during your stay.

Room With a View
There are a variety of great rooms at Sugar Bay Barbados to meet your travel style. Oceanfront Rooms, Oceanfront Honeymoon Suites, Deluxe Oceanfront Suites, Oceanfront Family Suites, and Two Bedroom Oceanfront Suites all have amazing views. You might have noticed a trend here- there are a lot of Oceanfront rooms!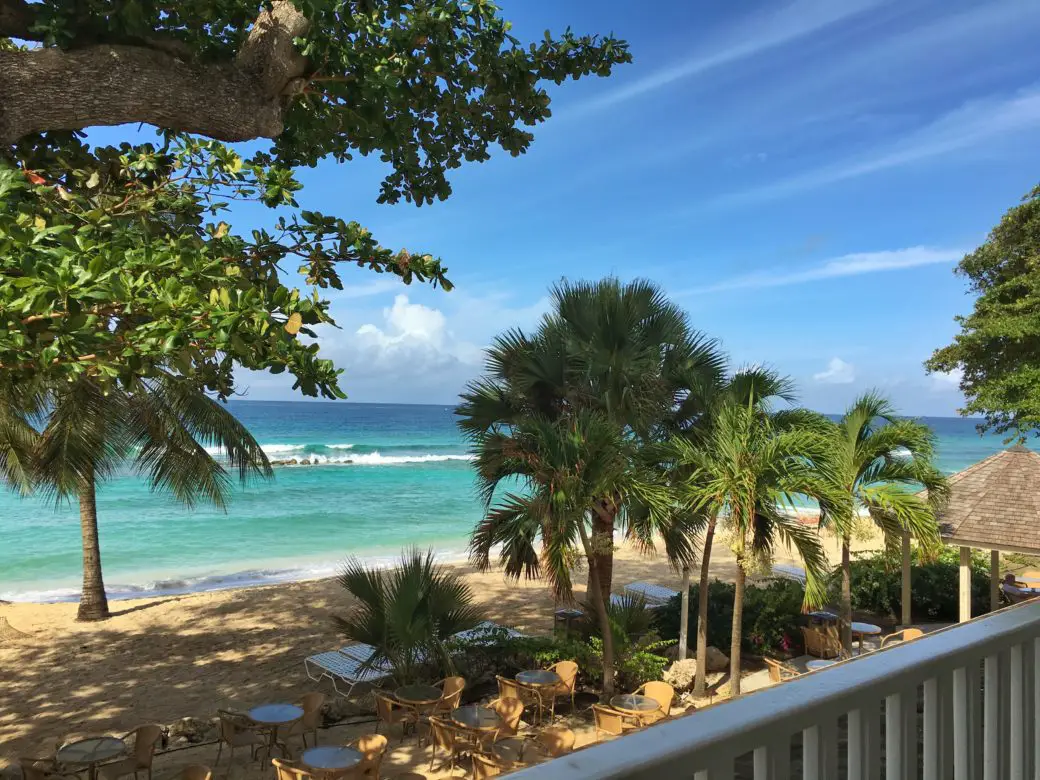 Additional room amenities include:
Furnished terrace
Flat screen TV
Mini-fridge
iPod connection
Free WiFi
Air conditioning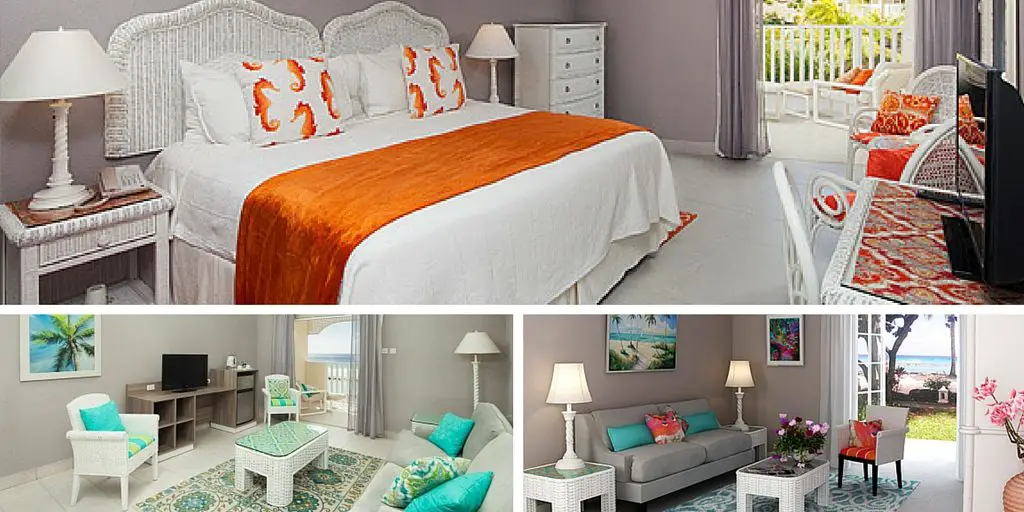 Overview: Sugar Bay Barbados
Sugar Bay has everything you need and more for a relaxing vacation in Barbados. If you prefer to relax on the property all week you can because they have everything you need. If you are the type of traveler that needs to get out and explore you can do that too. Sugar Bay makes it easy to stay put on the property but they will also recommend tours and trips around the island. The choice is yours when you stay at Sugar Bay Barbados. I definitely recommend staying here and can't wait to return.
More info and booking information at: Sugar Bay Barbados
Sister Property in Barbados: Bougainvillea Beach Resort Review
Coming Soon: Barbados Island Guide