Montauk has become an incredibly popular summer getaway for New Yorkers looking to escape the city for the weekend. It is located on the very tip of Long Island, where it earned the nickname "The End." Once you pass East Hampton you are almost there and can start your weekend at the beach. Let this be your guide to a wonderful weekend in Montauk.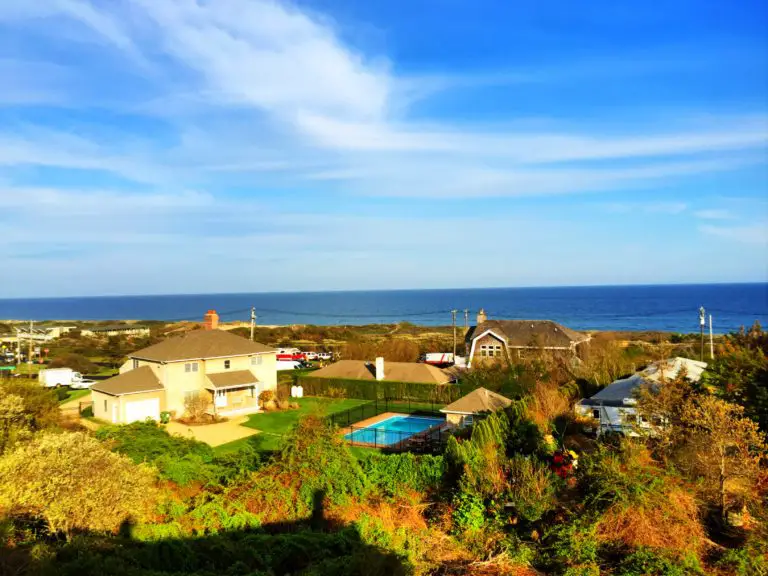 How to Get to Montauk
Bus, train, car, or Blade? There are a few options to get to Montauk for the weekend and here are your options.
Montauk by Train
Taking the LIRR to Montauk is by far the most popular way to get there. Depending on which train you catch you may have to make a quick transfer in Jamaica before arriving in Montauk.
The cannonball goes straight to Montauk and is the fastest way to get their by train. The direct trains sell out fast on Friday afternoons.
Trains from Penn Station:
Depart: 11:05AM Arrive: 2:15pm
Depart: 1:43pm Arrive: 4:45pm
Depart:  4:07pm  Arrive: 6:48pm (Direct)
Depart:  5:09pm  Arrive: 8:29pm (Direct)
Depart: 5:51pm Arrive 9:07pm
Depart 7:11pm Arrive 10:10pm
Depart: 8:30pm Arrive 11:47pm
Cost: $20-$30 each way depending on the time of day.
Transit Time: Roughly 3 hours
More info: LIRR
Cab info: When you arrive you might need a cab to get your accommodation. Prices are per person per zone and are generally $4 or $5 per person for two or more people.
Moko taxi (631-668-7070) or Surf Taxi (631-668-2777) will get you where you need to go.
Montauk by Bus- The Jitney

The Hampton Jitney is a very popular way to get to Montauk on a Friday afternoon. The bus picks up from multiple places around the city and takes around 3 hours to get to Montauk. It will make multiple stops and drop you off in the center of town.
It is around 110 miles from NYC to Montauk and traffic can affect the travel time.
Tickets will cost you $28 if pre-booked online or $30 cash on the bus. Book ahead to make sure you get a seat because these buses fill up fast during peak travel times.
Snacks and water are provided on the bus.
Transit Time: 3 hours
Cost: $28 if pre-booked online or $30 cash on the bus
More info: HamptonJitney.com
Montauk by Car
If you have a car, or choose to rent one for the weekend, driving is a great way to get to Montauk. Leaving after work on a Friday could lead to a 4+ hour drive and that is something you will want to avoid. I recommend leaving in the morning or early afternoon to avoid traffic leaving the city.
I have driven there in under 2.5 hours with minimal traffic but I left very early in the day.
Transit Time: 2.5-4 hours depending on time of day.
Cost: Rental fees/gas
Montauk by Air
The best way to travel to Montauk is by air of course! Blade runs daily helicopter service from NYC to Montauk. Flights will run you $575-$675 a seat. They are not cheap but they will get you there fast and they serve bottomless rosé on the flights!
This is a good option for someone with very limited time or wants to splurge for an amazing Montauk experience. I flew Blade to Montauk and would do it again anytime.

Transit Time: 40 min.
Cost: $575-$675 a seat
More info: FlyBlade
Where to Stay in Montauk
Unless your parents snagged some Montauk real estate for $12,000 in the 60's you probably don't have a place to call home all summer long. Luckily, there are Airbnbs, hotels, and share houses to stay at during the summer. These are some of my favorite.
Montauk Beach House– Also, listed below as a great place to party during the day, this is a boutique hotel with beachy vibes.

Airbnb- Renting a house is always a great option for a group of friends. Share houses are common in the Hamptons (and hated by locals) but they remain an affordable and fun way to experience Montauk. Rentals usually need to be for at least a week in the summer season but you might find some deals if you look early enough in the year.
Ruschmeyer's– Ruschmeyer's is one of my favorite bars but it is also a great hotel. Rent a room here and you won't have to call a cab to go out.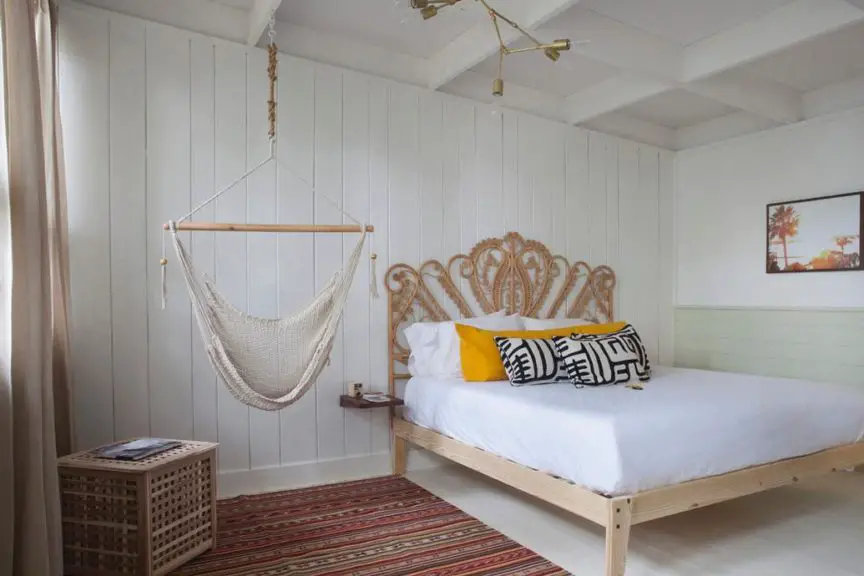 Where to Party All Day
Montauk Beach House– You can find the Montauk Beach House downtown near all of the action. All summer long this is a place to relax, chill, and drink with your friends around the pool. Check the calendar for more info about summer parties.
Where to Watch the Sunset
Navy Beach– Navy beach is the perfect spot to watch the sunset and enjoy a cocktail.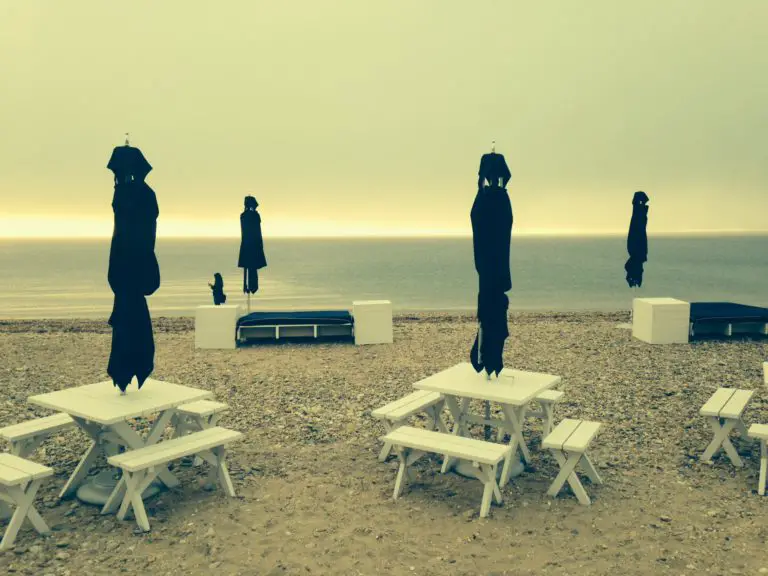 Where to Party All Night
Ruschmeyer's– Ruschmeyer's has it all. Eat, sleep, and drink here or at least start your night at Ruschmeyers. The line can get long after 10pm so arrive early if you want to beat the crowds. A huge outdoor space is what separates Ruschmeyer's from other bars in Montauk.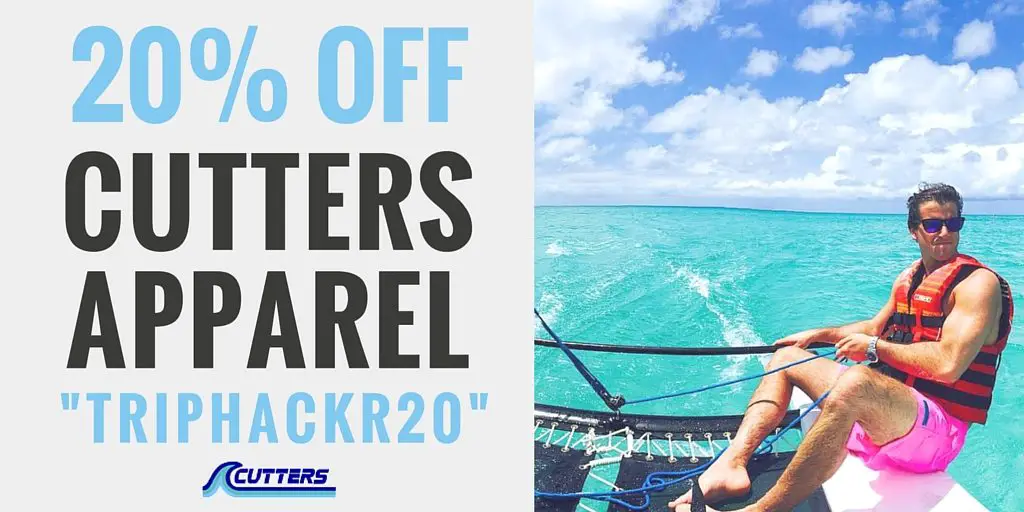 Surf Lodge– A Montauk favorite, Surf Lodge is located on the water and the perfect place to enjoy a night out or a Sunday afternoon. Lines can be long here and the best way to guarantee entrance is to call ahead and reserve a table. It is a very popular spot so don't be surprised if you don't make it inside without buying a bottle or planning ahead.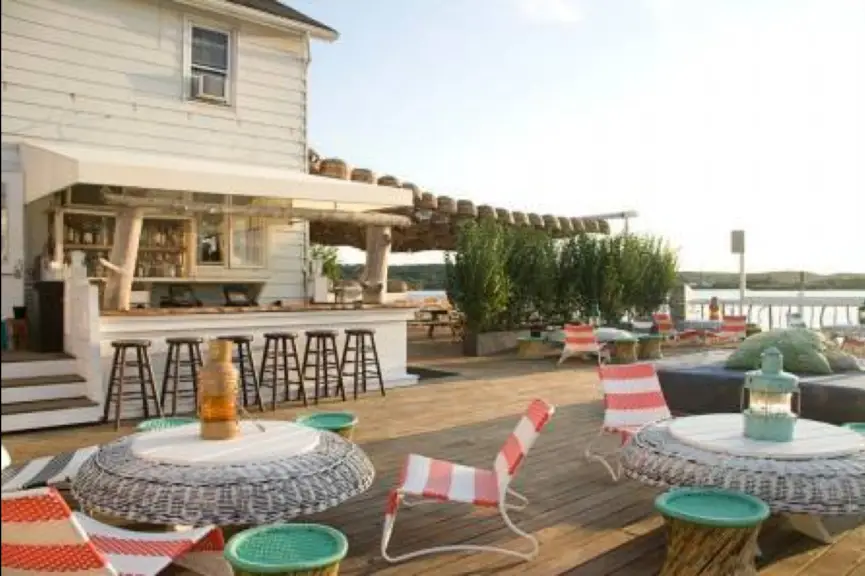 Zum Schneider– A good spot to enjoy German beer in Montauk. Zum Schneider is better known for it's Manhattan location but the Montauk version is always packed and a lively bar to enjoy delicious beer.
Sloppy Tuna– If you have been to Montauk you know about the Sloppy Tuna. Day or night, the Sloppy Tuna is always a great place to hang out. Chill upstairs on the deck or head to the basement to dance all night. The Tuna is always a a good time.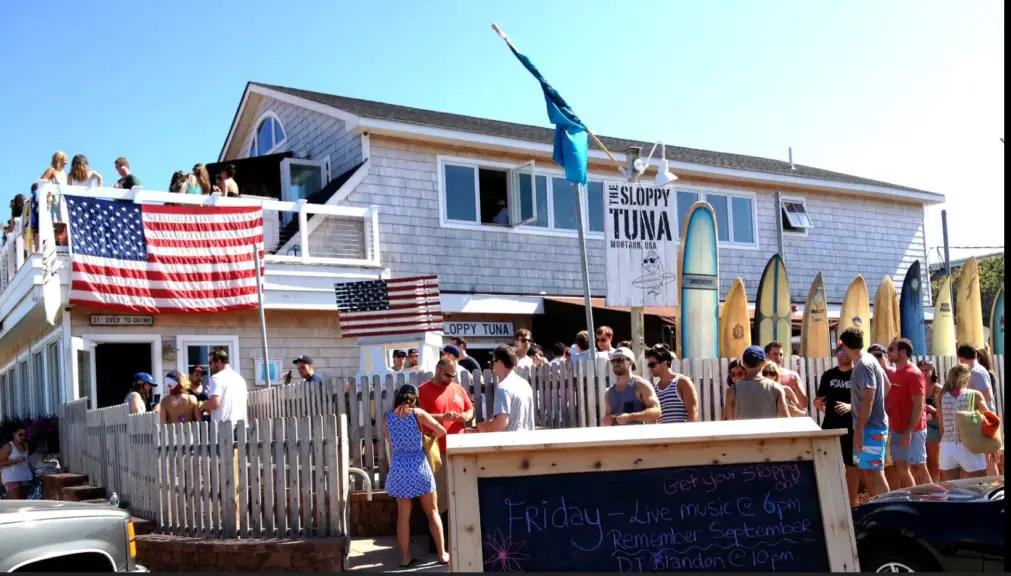 Even More Montauk Bars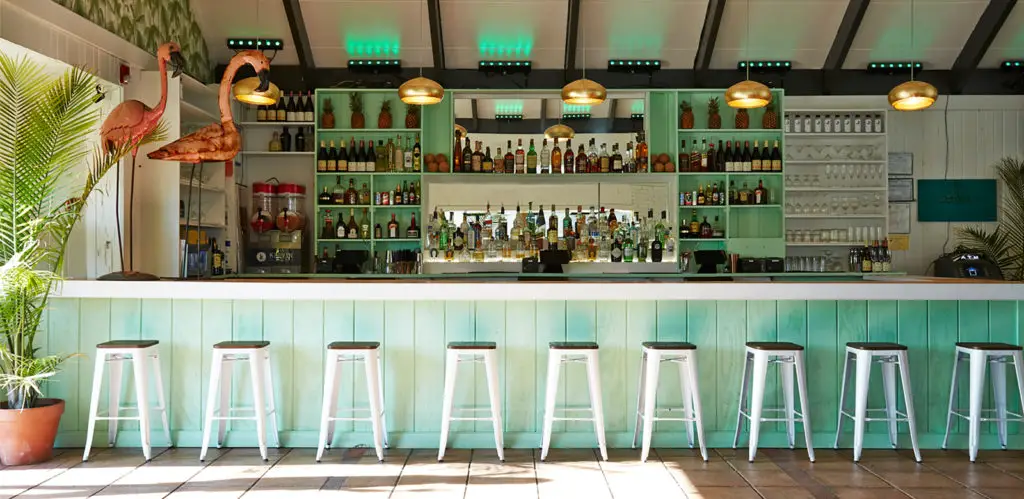 Harbor– Dock your boat and head in for some bocce or rosé. Sunsets are amazing and the DJ plays all night long. Lines can form here in the evening so get a table or get there early on the weekend.

Memory Motel (the Mem)– The Memory Hotel is the place nobody wants to admit they ended up at but it usually has a line out the door and a ridiculous cover. Located in town as part of a motel, the Mem is an indoor/outdoor bar and not a bad place to wind up. It is worth saying you went there at least once. You can also stay there if you are a lunatic.
Gurney's– Gurney's is a hotel, spa, and beach club but it is also a nice setting to enjoy a nice cocktail in the evening.

Gosman's– Rooftop is a comfortable spot to watch the boats come in and sample a bowl of chowder with a beer.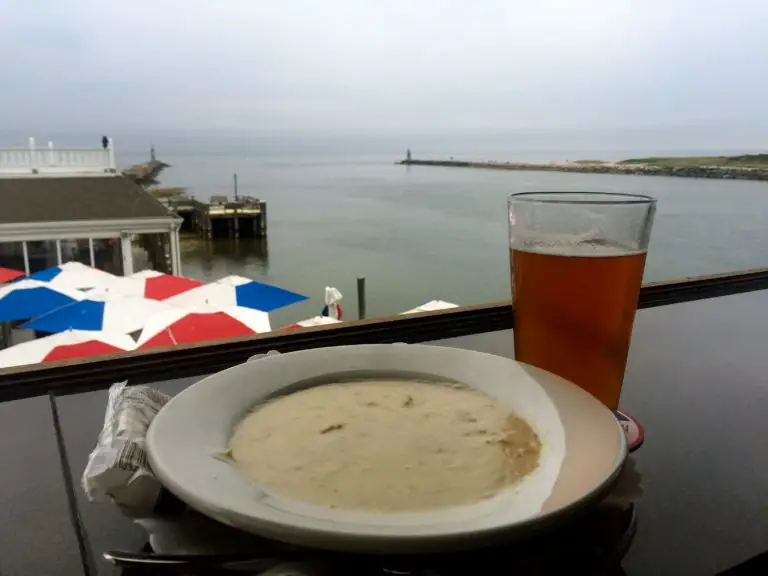 Where to Recover from Last Night
Just like NYC, the bars in Montauk are open until 4am. This can make for a rough wake up call Saturday morning. Luckily, there are a few ways to recover and get back in shape to do it all over again Saturday night.
Happy Bowls– When I was in Brazil for the World Cup the only thing that kept me going was a breakfast acai bowl. Happy bowls has a delicious bowl of goodness to wake you up and give you the energy to carry on.
Gringos– If you prefer a heartier breakfast check out the breakfast burritos at Gringos (another favorite breakfast option of mine). It is located next door to Happy Bowls if your group is divided on breakfast
Best Beaches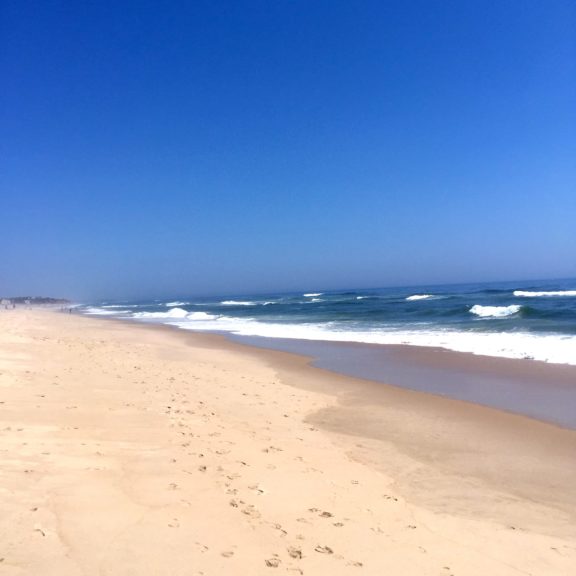 South Edison Beach- Located in the heart of the village, South Edison is near restaurants and has a public restroom. No parking but there is a lifeguard on duty in the summer.
Kirk Park Beach- A sandy beach near town and still within walking distance to the shops, bars, and restaurants.  

Hither Hills State Park- Further outside of town is Hither Hills State Park. There is a $10 fee for non-campers but there restrooms and changing rooms on-site.

Gin Beach- Located at end of East Lake Drive on the Block Island Sound. Gin Beach is family friendly, has sandy beaches, and ideal for swimming.

Ditch Plains Beach- This is the surfer's beach and a popular place to just enjoy the beautiful cliffs and surfers.
Fires on the Beach
One of the best things about Montauk beaches is that fires are permitted. Be sure to bring a bucket of water because the beach cops will check to see if you are staying safe. Bring some warm blankets, a sweatshirt and gather around the campfire at the beach. If you're lucky you might just see some fireworks too.
Where to Eat
Crow's Nest– At night the yard is alive with fire pits and torches. The kitchen closes at 10 on weekdays and 11 on the weekends. They don't take reservations.
The Hideaway– Delicious Tacos
Goldberg's Bagels– If you need your bagel fix go to Goldberg's
The Surf Lodge– Great bar, great location, and great food.
South Edison– Enjoy a menu packed with local seafood and produce.
Other Things to do in Montauk
The beaches, bars, and restaurants  are great but there is plenty more to do on a summer afternoon in Montauk.
Bike Ride to the Lighthouse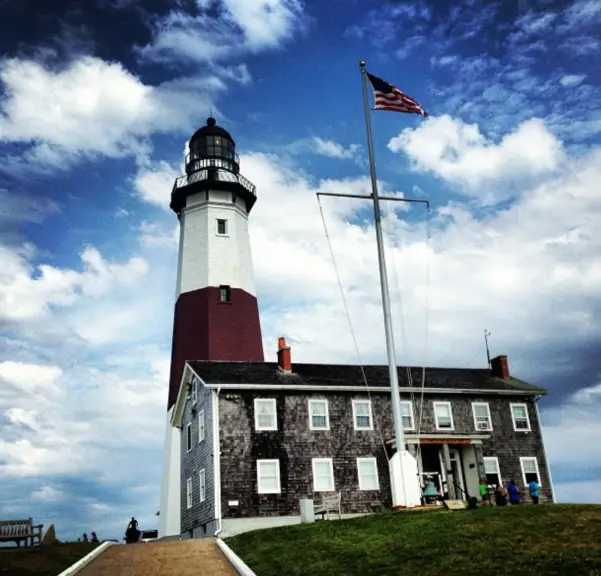 Montauk Point Lighthouse about 6 miles from the center of town. President George Washington ordered it's construction in 1792 and it is the oldest lighthouse in New York State. You can walk to the top of the lighthouse and enjoy the museum before biking back to town. There is also parking available on-site if you have a car for the weekend.
Hit the Links at Montauk Downs Golf Course

Montauk Downs
golf course was originally developed in 1927. In 1968 Robert Trent Jones Sr. redesigned the present course in 1968 with from his son, Rees.
There is a driving range at the course and be sure to plan ahead when playing this course. Golfers must register before making a tee time and that requires a little extra work. You can save money by playing the twilight rate if you are not a New York State resident.
Green Fees
New York Residents
Weekdays (18 Holes): $43
Weekend (18 Holes): $48
Out of State
Weekdays (18 Holes): $86
Weekend (18 Holes): $96
Twilight Rate
NYS Residents – Weekdays: $26; Weekends & holidays: $29
Non-NYS Residents – Weekdays: $52; Weekends & holidays: $58
Your Summer Weekend Guide to Montauk
You can't go wrong with any of the beaches, accommodation options, and bars in Montauk. There is something for everyone and plenty of new things to try on return trips.
Be sure to make reservations at popular restaurants in the high-season and the same goes for the more popular nightlife spots. You don't want to miss out on those summer nights in Montauk.