Sydney Harbour YHA- The Rocks is one of the nicest hostels I've stayed in ever. I'm serious. This hostel has unbeatable views, amazing location, and is incredibly clean. Built above archaeological remnants of colonial Sydney which can be seen when you walk in on the main floor. After spending a few nights at Sydney Central YHA I decided to check out another area of town. This is my review of Sydney Harbour YHA- The Rocks.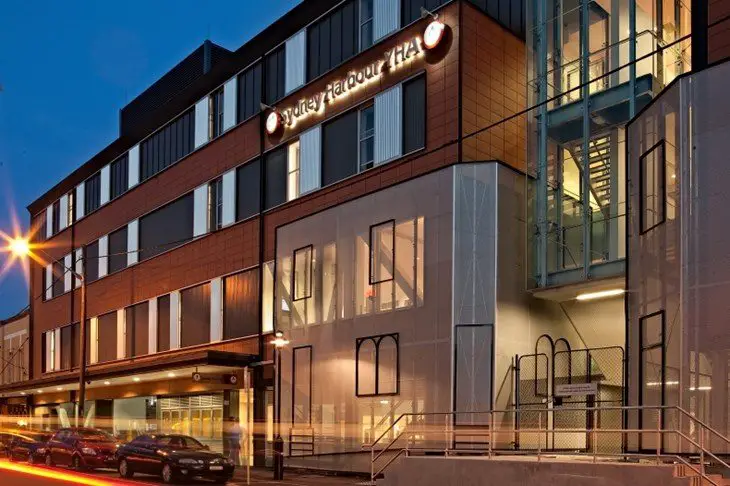 Sydney Harbour YHA Location
The neighborhood known as the Rocks is located on the southern shore of Sydney Harbour. This area was established in 1788 and is now one of Sydney's main attractions. Yes, there are a lot of tourists here in the high season but there is also a lot to eat, drink, and see. This is a prime location to explore historic Sydney and stay in a state-of-the-art hostel.
Sydney Harbour YHA Amenities
If you aren't sold on the rooftop views then you will love the rooms and amenities at Sydney Harbour YHA. Free WiFi and AC in the rooms are standard. The amazing panoramic view of the Harbour, Opera House and Harbour Bridge is the biggest selling point but they hostel lives up to the location.
There is a great lounge to recharge in, staff to help you plan your next Australian adventure, and free or premium WiFi available throughout the hostel.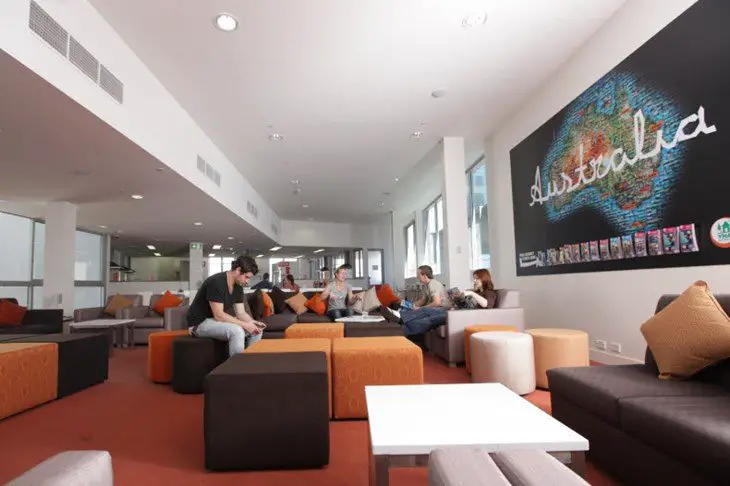 Overall Impressions
This hostel is more expensive than others in Sydney central but it is also next door to some of the nicest hotels in the Sydney. You are essentially getting a bargain for the location and views but will pay a slight premium for the hostel. I think the extra cost is worth it and this is one of the nicest hostels I have stayed in around the world.
Dorms start at $49/night and privates start average at $162/night. I stayed with 3 friends so we took over a 4-person dorm with a shared bathroom in the hallway. It worked out great.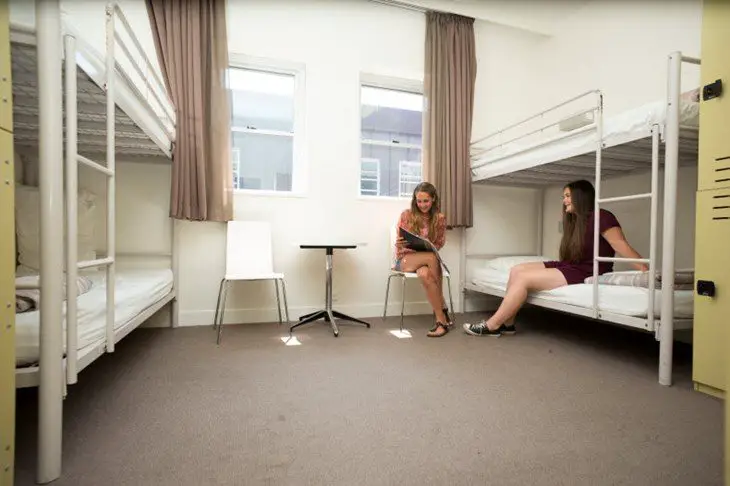 More info: Sydney Harbour YHA – The Rocks
More Sydney Hostel Reviews: Blue Mountains YHA // Sydney Central YHA