Hop off the train in Sydney and there you will see Sydney Central YHA opposite Sydney's Central Station. The location cannot be beat for those coming into the city by train and looking for a centrally located hostel in Sydney.
This is exactly why my friends and I chose to stay at Sydney Central YHA on our first visit to Sydney. Here is my hostel review of Sydney Central YHA.
Sydney Central YHA Location
As I mentioned the location of Sydney Central YHA is one of the best in the city. Walk of the train and walk straight over to your accommodation. It doesn't get any easier than this.
The airport is only 10km away and the train station is 100 meters walk.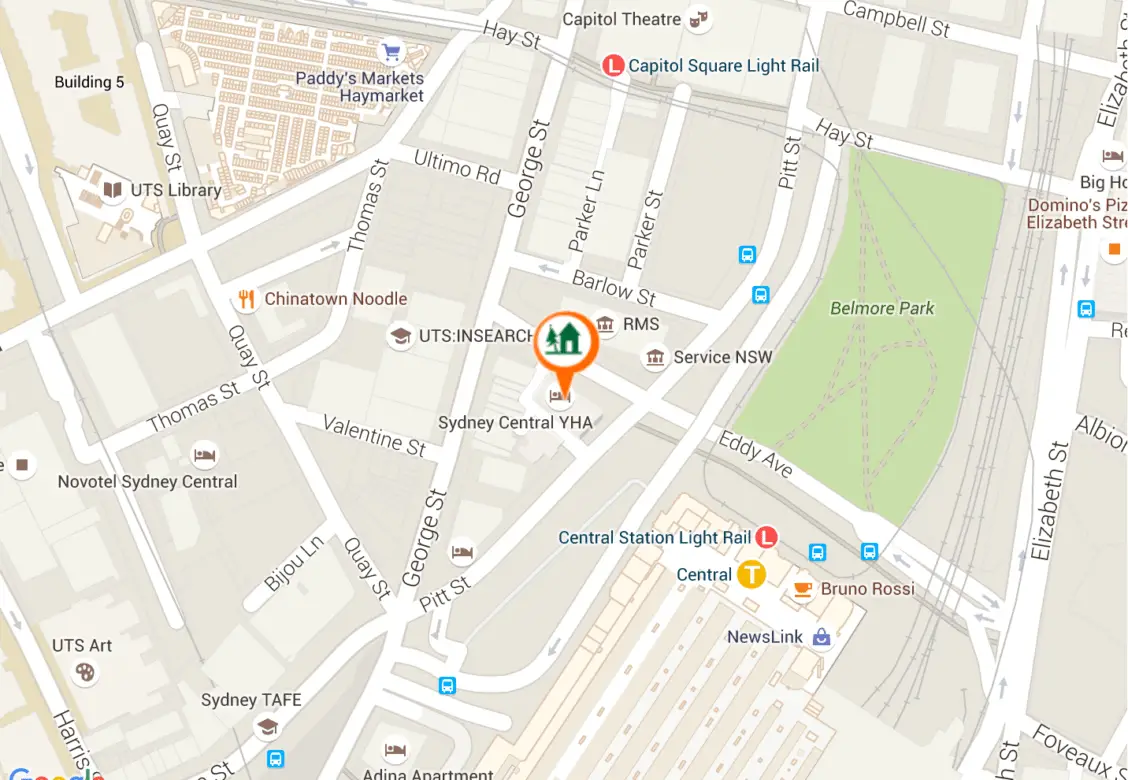 Sydney Central YHA Amenities
The amenities of at Sydney Central YHA are awesome. There are panoramic rooftop views of the city, free activities daily, a basement bar, heated pool, sauna, cinema, free Wi-Fi hotspot, and a booking agency on-site to help you plan your next Aussie adventure. The attached cafe is a perfect spot to have breakfast or enjoy the WiFi in the morning before exploring the city.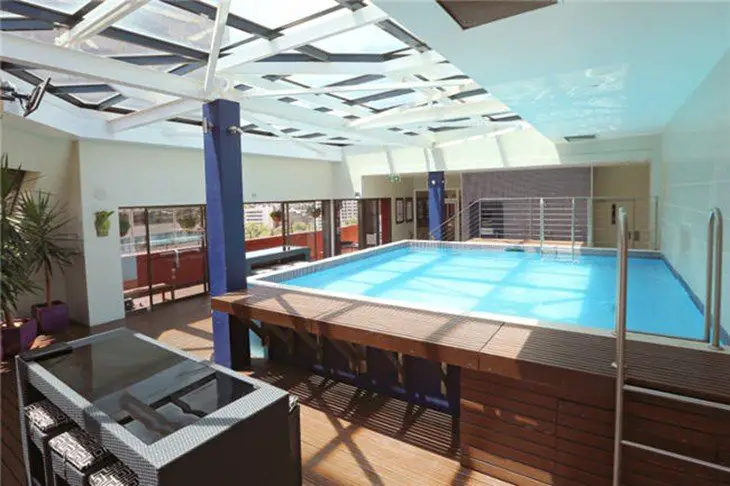 Overall Impressions
Sydney Central YHA is clean, friendly, good value, and in the heart of the city. If this is your first time visiting Sydney it is a great place to stay.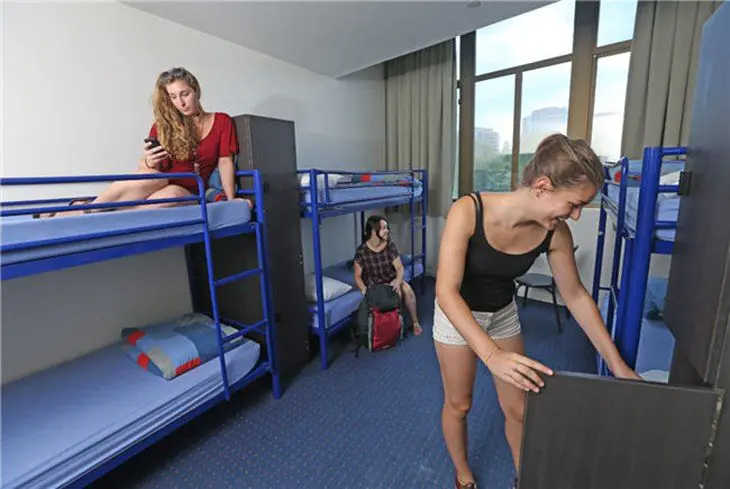 Dorms start at $39/night and privates start at $118. For Sydney these are great rates on accommodation especially when considering the location of this hostel.
I stayed at Sydney Central YHA on my first visit to Sydney and would definitely stay here again and recommend it to friends.
More info: Sydney Central YHA
More Sydney Hostel Reviews: Blue Mountains YHA // Sydney Harbour YHA- The Rocks