The Blue Mountains are located roughly 2.5 hours outside of Sydney by train or 90 minutes by car. When I stayed at Sydney Central YHA I simply walked over to the train station and it took me straight to the Blue Mountains. Blue Mountains YHA is a short walk from the train station and it doesn't get much easier than that.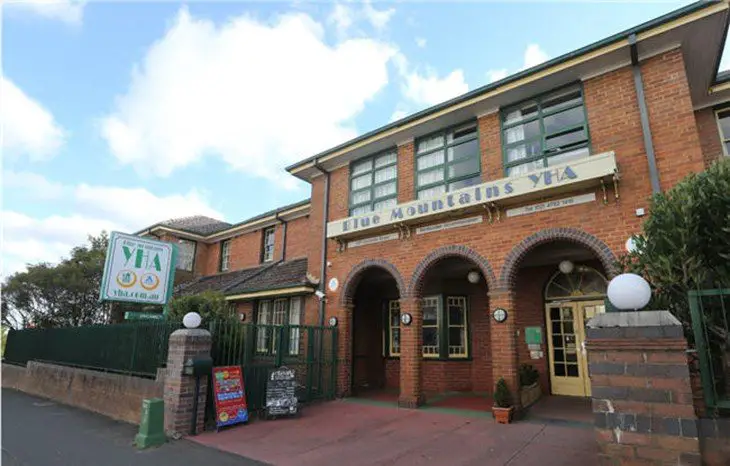 The Blue Mountains are a huge attraction for visitors to Sydney and located directly west from the city. It makes for a great weekend getaway for locals and visitors looking to get away from the city. There are miles of hiking trails to discover and the Three Sisters are a must-see. They are not the tallest mountains you will see around the world but they are certainly some of the most majestic and a great way to break up a trip to Sydney.
Blue Mountains YHA Location
The Blue Mountains YHA is located in Katoomba, one of the main towns in the Blue Mountains. You can walk from the train station to the hostel and even walk to the Three Sisters. You are in the heart of the little town of Katoomba and within walking distance to cafe, restaurants and bars. It is the perfect home base to explore the Blue Mountains.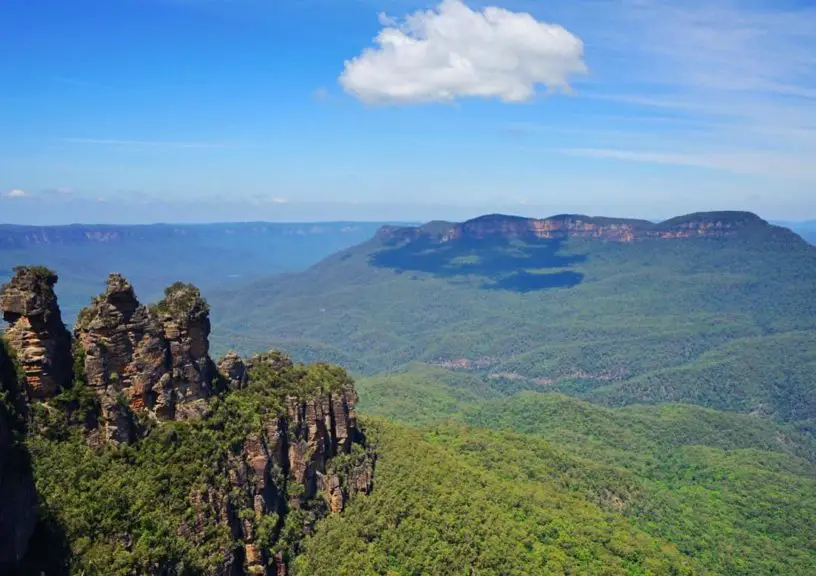 Blue Mountains YHA Amenities
The Blue Mountains YHA is located in a restored National Trust building. There is a great terrace to enjoy the outdoors, a large shared space to eat and relax, as well as a large kitchen to prepare your meals. The rooms are larger than anything you will find in the Sydney and cheaper too. This is a great hostel to take a break from the city.
Overall Impressions
I really enjoyed my stay here. The restored building really made this a unique place to stay. The location was perfect in the heart of Katoomba and the large rooms were a welcoming site. Rooms are much cheaper in the Blue Mountains than in the city but that doesn't mean they sacrifice on cleanliness or quality.
Dorms start at $28.50/night and private rooms start at $76/night.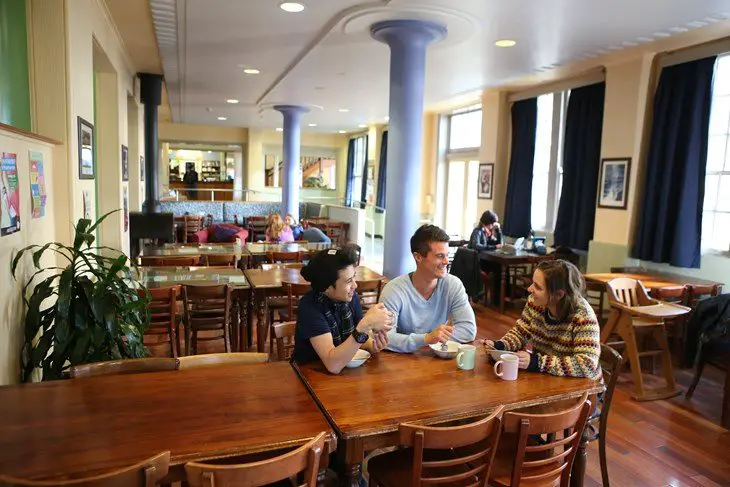 More info: Blue Moutains YHA
More Sydney Hostel Reviews: Sydney Central YHA // Sydney Harbour YHA- The Rocks