Apalachicola, FL is a small southern town on the water in northwest Florida with a deep history. This quaint little town reminded me more of Cape Cod than the south and it was the perfect home base to explore the Florida panhandle between Pensacola and Tallahassee. The Gulf Coast is sprinkled with wonderful beach towns from Panama City Beach to Port St. Joe and Apalachicola is a short drive from Cape San Blas and St. George Island. It's an ideal place to call home while exploring the region.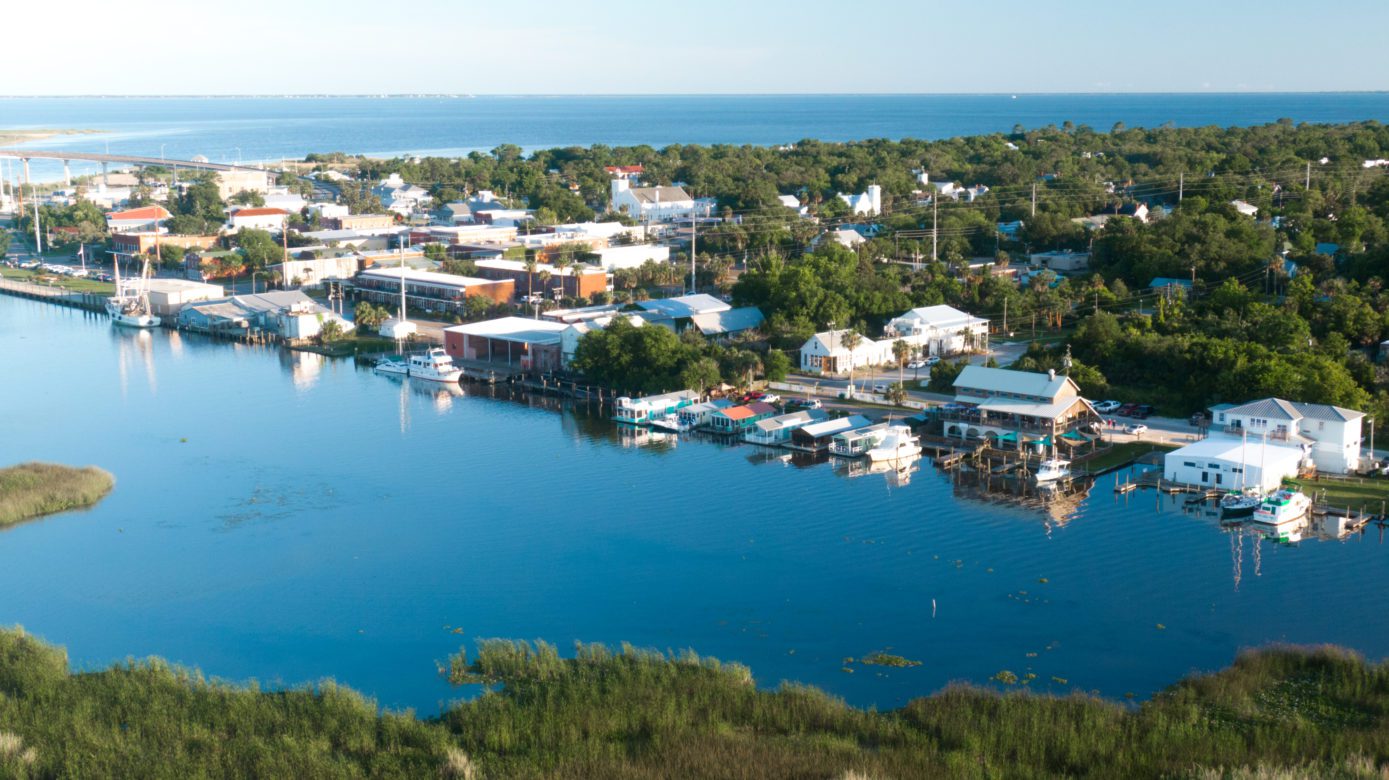 Where to Stay: The Gibson Inn
The Gibson Inn of Apalachicola, FL is a historic piece of this quaint town. It was built in 1907 and is listed on the National Register of Historic Places. There is no shortage of Southern Hospitality at the Gibson Inn and even if you aren't staying there, it's a must-visit.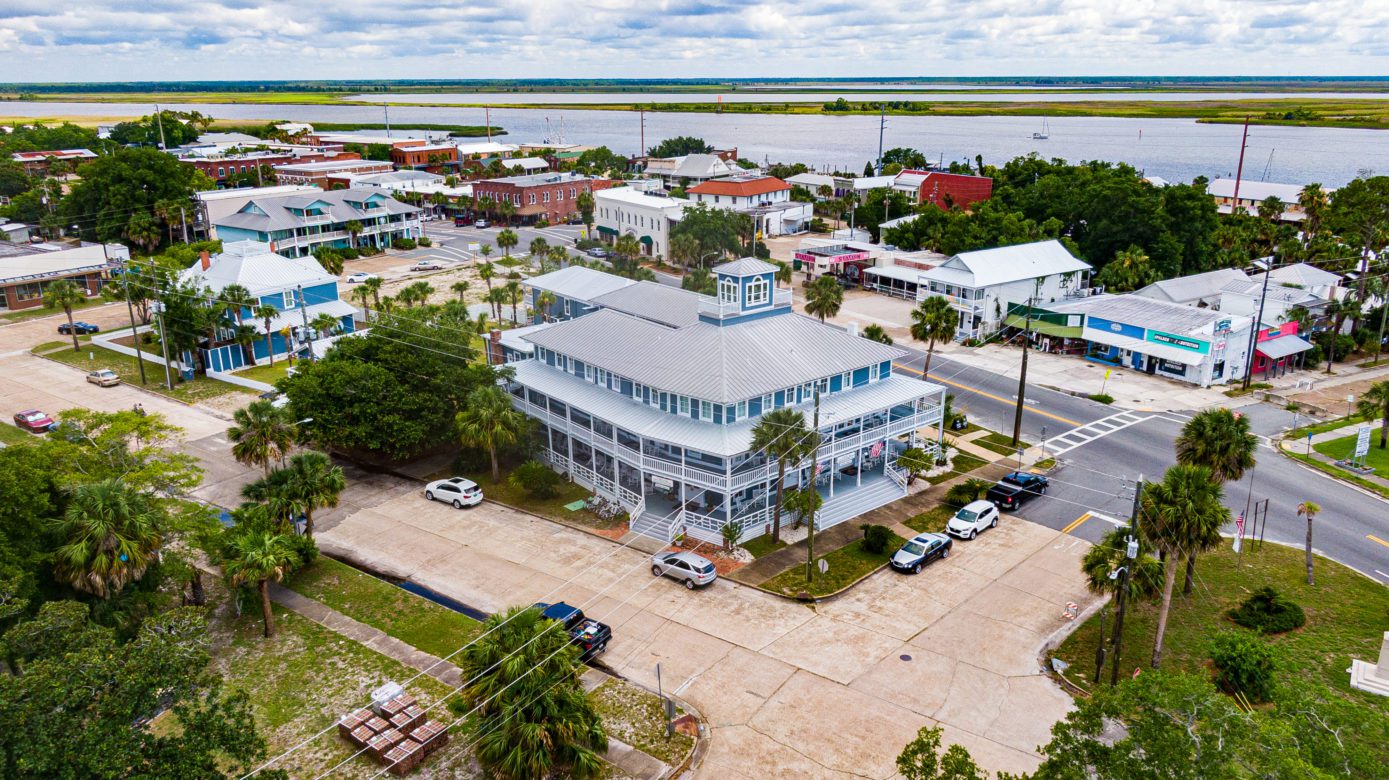 The Parlor Bar is welcoming and lively and has the local Oyster City Brewing Co. on tap. The lobby alone will make you want to stay a while and after you visit the Gibson Inn you will see why it has been a central part of the town for so long.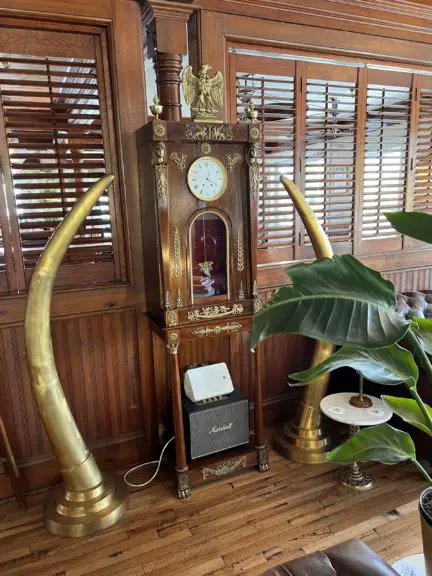 Where to Eat and Drink in Apalachicola
The best spot for a beer in Apalachicola is Oyster City Brewing. It's a short walk from everything and a great place for a cold beer after a long day exploring the coast. OCBC started in 2012 but it feels like it's been part of Apalachicola as long as the rest of the historic town. Be sure to walk across the street from the brewery to the Owl Inn for dinner for some local eats before calling it a day.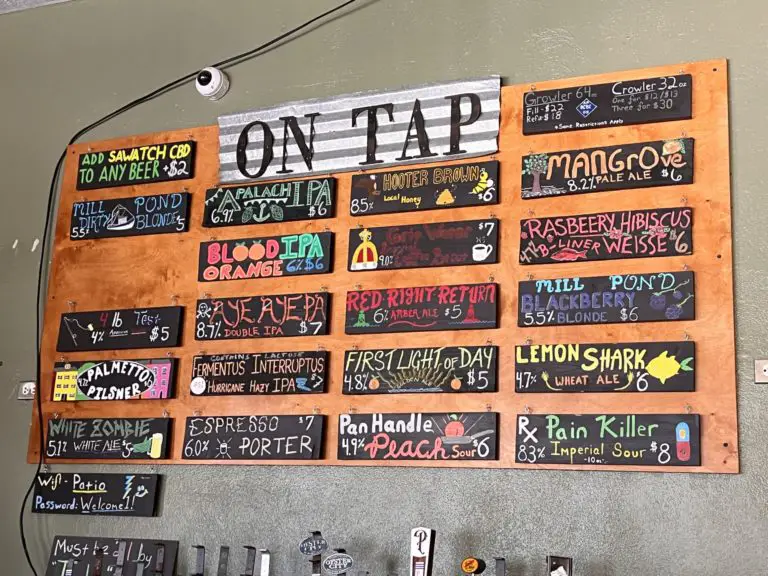 Indian Pass Raw Bar
Indian Pass Raw Bar was one of the best meals I had along the coast in Northwest Florida and only about 20 minutes from Apalachicola. The menu "scorecard" is on your honor and the oysters are a must. I tried the raw oysters, baked oysters, and stuffed shrimp. All of the items were incredible and one of the highlights of my visit.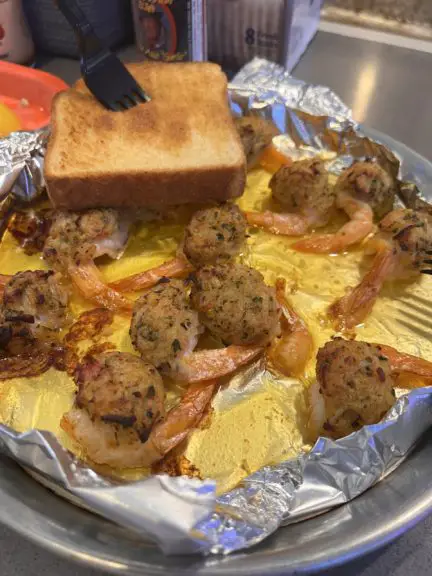 Take a Day Trip to Port St. Joe
Port St. Joe is only a short 30-minute drive from Apalachicola and makes an excellent day trip or home base. When in Port St. Joe be sure to climb the Cape San Blas Lighthouse or visit the Forgotten Coast Sea Turtle Center. However, a highlight for me was horseback riding on the beach just before sunset with Rockin' M Ranch. It doesn't get more beautiful than horseback riding on this incredible stretch of beach in Port St. Joe.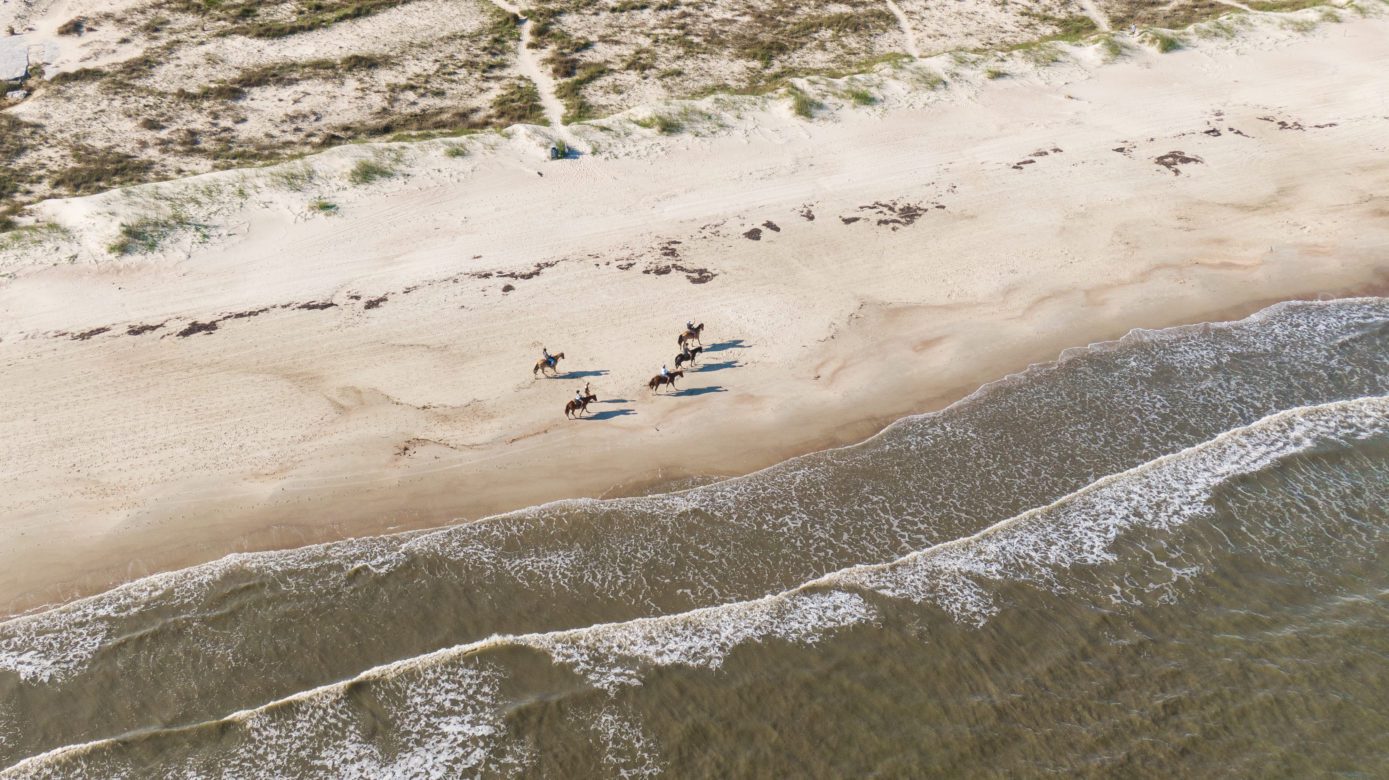 Exploring Apalachicola, FL
Apalachicola is home to amazing food, and amazing southern hospitality, and is one of the most welcoming cities I've ever been to. I felt right at home when I checked in the Gibson Inn and explored the town on foot each day. And if you have time head up to the Dead Lakes of Wewahitchka for a kayaking adventure you'll never forget and only an additional 30 minutes past Port St. Joe.