In north Gulf County, Florida you will find the little town of Wewahitchka, home to the Dead Lakes. This 6,700-acre lake offers a unique chance to explore a region of Florida with far fewer visitors than the nearby Gulf Coast. The legendary dark waters of the Dead Lakes will take you through the pristine wilderness teeming with birds and beautiful scenery. The lakes are fed by the Chipola River and get their name from the dying off of many of the trees in the flood plain. Depending on the water level, your scenery can change monthly. Visiting the Dead Lakes is a great addition to your Gulf County, Florida itinerary.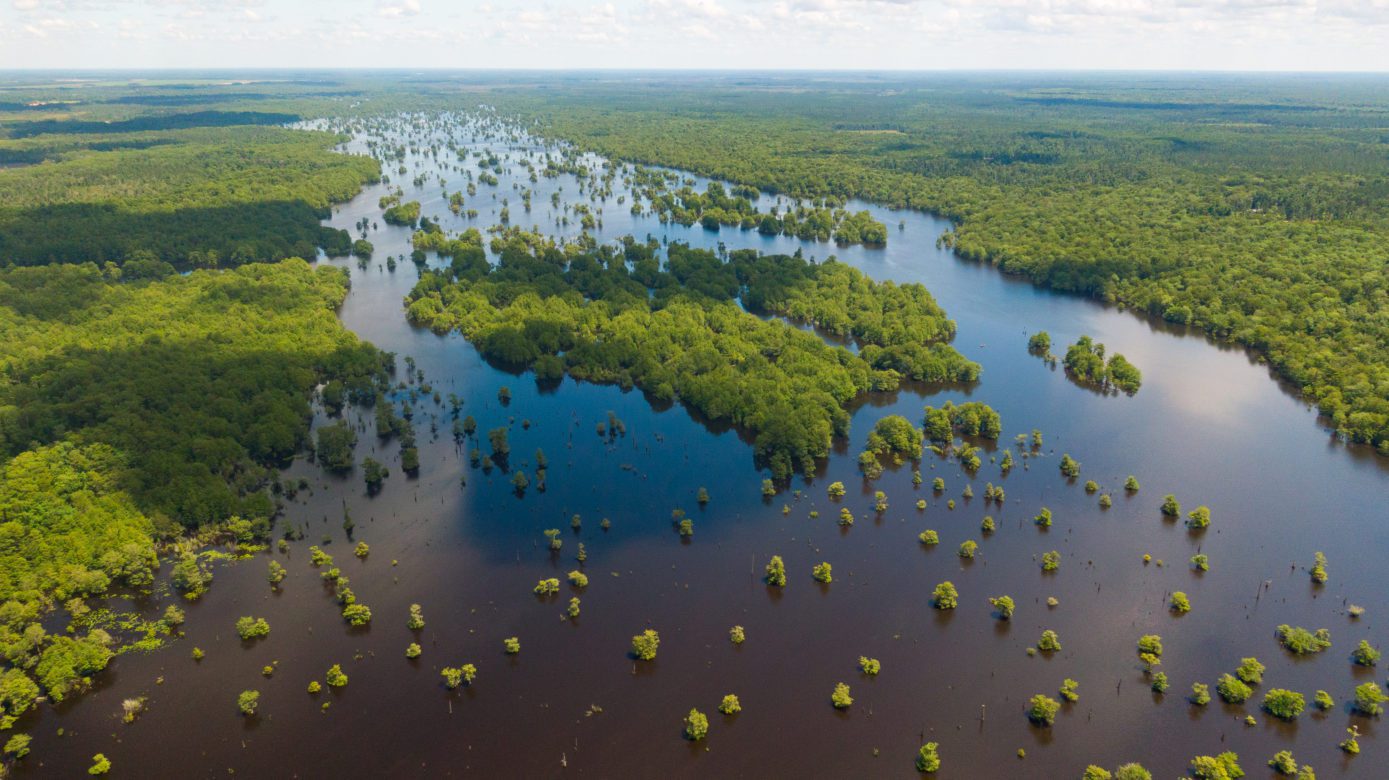 Explore the Dead Lakes by Kayak on Pontoon
The only way to see the heart of the Dead Lakes is to get out into the heart of it by boat. Captain Matt, of Off the Map Expeditions, offers Dead Lakes tours and is a Coast Guard licensed captain. Captain Matt knows these waters like nobody else and will safely guide you through the backwaters. His expert knowledge of the history, scenery, and wildlife make him your best option for exploring the Dead Lakes.
I chose to see the Dead Lakes by Kayak to get as up close to nature as possible. Depending on your goals for the tour (or comfort level) the pontoon option may be your preferred method on the lakes.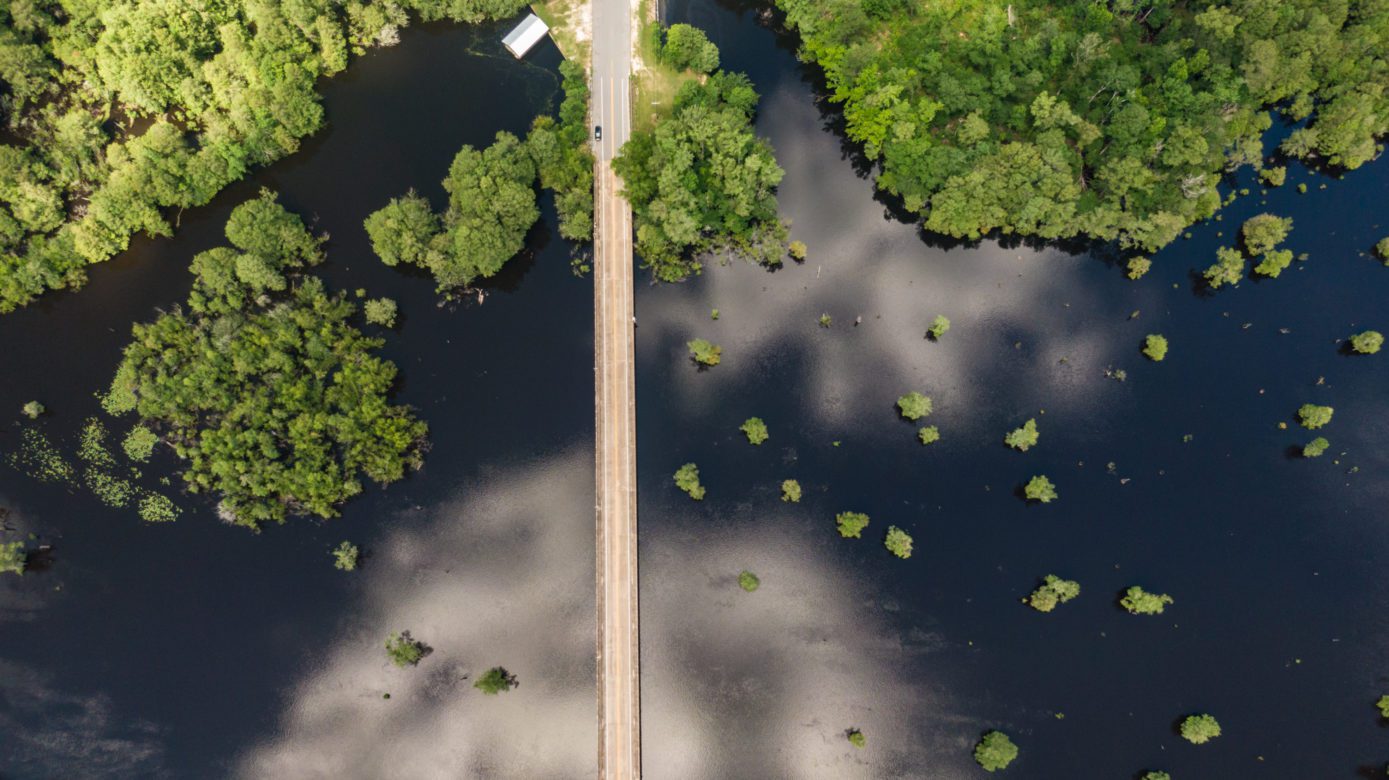 Photographers, Nature Enthusiasts, and Fishing
Fishing the legendary Dead Lakes draws the most visitors but I found the tour amazing for the scenery alone. I didn't expect there to be so much life on the Dead Lakes. The Cypress and Tupelo trees create a great backdrop amongst the dead trees for amateurs and professional photographers alike. And birders will love the herons, ibis, osprey, and wood duck to photograph throughout their tour.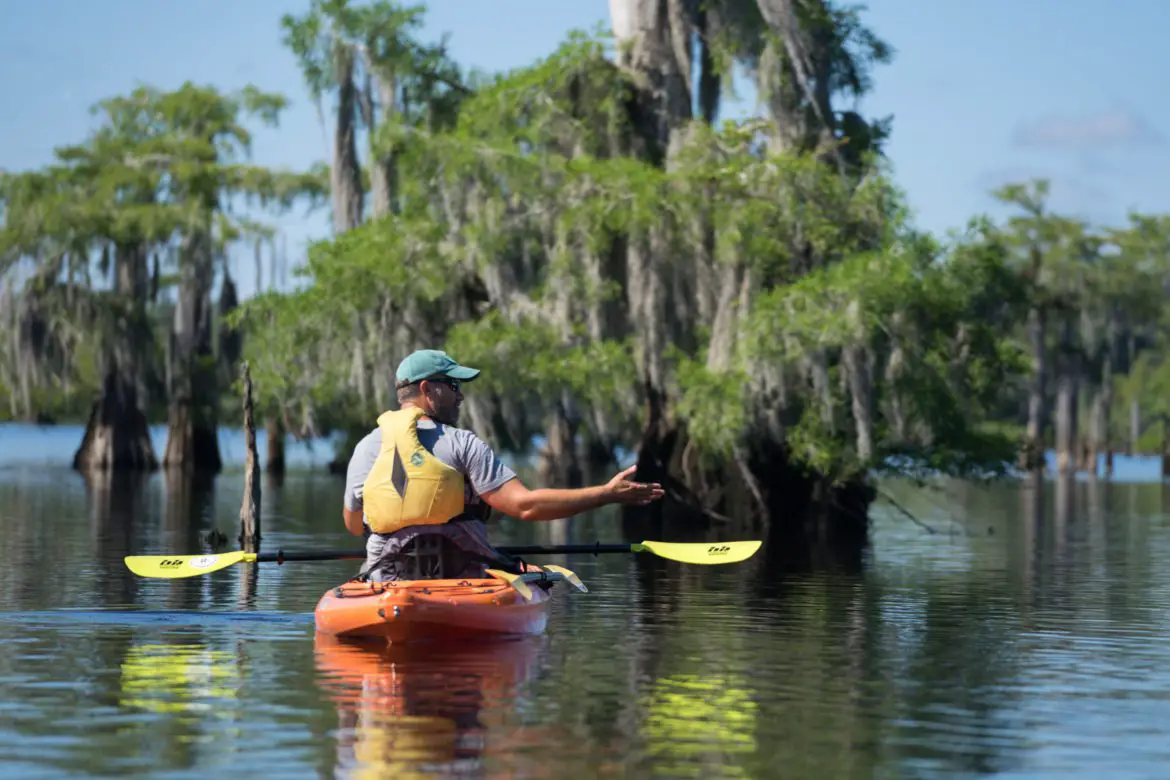 Swing by Smiley Honey
Before leaving Wewahitchka be sure to stop by Smiley Honey to sample local Tupelo honey and bring some home with you. Smiley Honey has been around since the 1980s and no trip to the Gulf County is complete without sampling some Tupelo Honey.
The name "tupelo" is derived from the Creek Indian phrase "ito opilwa" which means "swamp tree." These trees like to have wet feet, and they thrive along rivers and in low lying areas that flood regularly after heavy rains.
Visiting Smiley Honey is a great way to connect your tour of the swamp trees by sampling what amazing products they can create locally from the land.
Getting to the Dead Lakes of Wewahitchka
The Dead Lakes are less than an hour from Panama City Beach, Mexico Beach, and Port St. Joe. If you are on vacation in the panhandle it's an easy drive inland for a one-of-a-kind Florida experience. Get in touch with Captain Matt of Off the Map Expeditions and enjoy a unique morning exploring the Dead Lakes.