Charleston is a historic city with a lot of Southern charm. It is home to Revolutionary and Civil war sites and museums. The moss-covered oak trees offer scenic drives to historic plantation homes. There are museums for miles delivering a Southern influence and American connection. Nothing is better than experiencing a little Southern hospitality in Charleston as long as it can be done on a budget. Luckily, there are plenty of ways to see Charleston for less and still enjoy everything this South Carolina city has to offer.
Avoid the Peak Season
Avoiding the peak season can be applied to any destination, but what makes Charleston different is that its weather is pleasant year-round. Expect daytime temperatures to hover around 60 in the off-peak months of November to January. Enjoy slightly warmer temperatures and reduced costs in the shoulder season, which falls in late winter and late summer.
Affordable Accommodation
The historic lodges are enticing, but they are accompanied by a high price tag. The closer you stay to downtown Charleston or any of its wonderful beaches the more you can expect to pay. Offset these costs by moving your lodging a little further from town or consider an apartment rental in the city. Many rental properties will have cheaper nightly rates for those looking to stay more than a few nights. There is also room for negotiation with the owners of the rentals.
Golfing on a Budget
Charleston has world-class golfing, but the greens fees are steep. Avoid the top courses of Kiawah and Wild Dunes. If you must play one, make it the Harbor Course and spend your other days golfing on cheaper tracks such as the Charleston National. The rates will allow you to play over and over again without breaking the bank. Combine at once in a lifetime course with the cheaper greens fees in the area to maximize your time on the course.
Walk the City
Charleston is a very walkable city. There are memorable walks past historic homes and gardens around every corner. Downtown Charleston is very compact, which means there is no need to rent a car, another travel expense avoided. Residential architecture and harbor views are stunning. Get lost by yourself or look into Original Charleston Walks for a guided tour of the city.
Enjoy Free Attractions
The majority of Charleston's best attractions are free. The Old City Market is a great free spot to explore and won't cost you a dime. Take a stroll down King Street and do some window-shopping or take in the view at one of the many art galleries in town. Many of these galleries are free of charge and open to the public.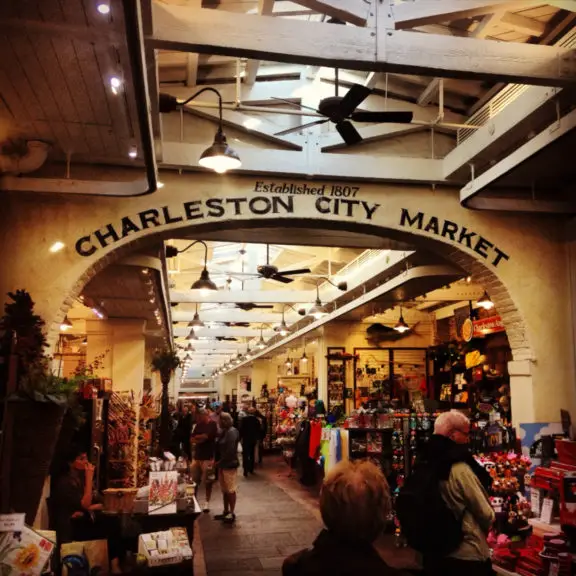 Charleston on a Budget
Charleston is a world-class destination but that doesn't mean you need a large budget to enjoy the historic city. Plan your trip in the shoulder season or during off-peak months. The weather is still perfect for a leisurely walk through town or a trip to the lowlands outside the city. Enjoy all of the free attractions, and when you do have to splurge, be sure to combine it with cheaper activities for a balanced vacation budget.