Updated May, 2015
Cuba has been off limits to Americans for decades. Prior to the recent changes travel to the island nation required everyone to apply for a license though OFAC (Office of Foreign Assets Control). However, most Americans are not going to qualify for this license.
The good news is nobody needs to apply for a license anymore. Technically, the same people who would have been approved for the license are the same people who are permitted to travel after the recent changes to the Cuba travel policy.
The good news there are 12 very broad reasons OFAC will allow you to travel to Cuba as an American. Many Americans are have already flown to Cuba by fitting into the categories below.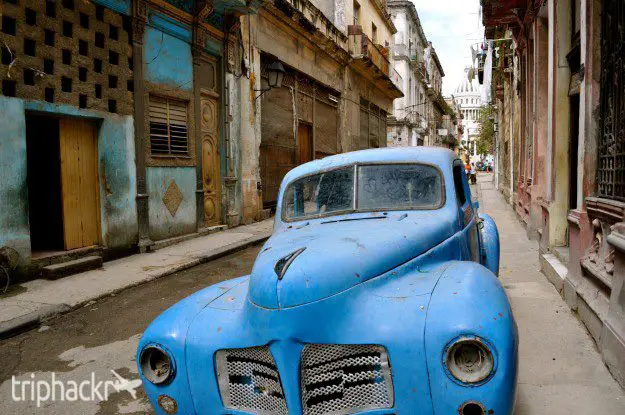 According to OFAC this is what it takes to to travel to Cuba:
family visits
official business of the U.S. government, foreign governments, and certain intergovernmental organizations
journalistic activity
professional research and professional meetings
educational activities
religious activities
public performances, clinics, workshops, athletic and other competitions, and exhibitions
support for the Cuban people
humanitarian projects
activities of private foundations or research or educational institutes
exportation, importation, or transmission of information or information materials
certain authorized export transactions
If you fit into one of these categories you qualify for a general license. There is no need to apply for a specific license through OFAC.
How to Travel to Cuba as an American
Enter Cuba through a gateway city.
This is the method I used and it requires Americans to travel through a third country to act as the gateway country.
You will need to book a flight to an gateway country (such as Mexico) first and book an additional flight to Cuba from that country. Then you will simply fly back home to the U.S. from the gateway country after your trip to Cuba.
For example, many Americans fly to Cuba through Canada or Mexico. However, you can fly through any other country such as Panama or through other Caribbean countries with ease. This all depends on airfare and your itinerary.
I flew through Cancun because flights are often cheap to the city and Cubana Air flies to Cuba from there every day of the week.
Which Sites Can You Book Cuba Flights On?
Kayak or Orbitz are not going to display NYC–>Havana. That is never going to happen until travel is freely open between the two countries. For now you need to book your flight using other sites.
CubaJet is often a simple site to find flights to Havana on Cubana or AeroMexico (the site appears to be down right now).
Cubana.cu is a great way to book a flight to Havana as well.
Cheapair.com now offers routes to Havana from the U. S. They fly from Miami, Tampa, and NYC.
I used CubaJet but was booked on Cubana. The sites get the job done but they aren't the most user-friendly sites.
Best Alternative for Cuba Flights
Skyscanner.ca (not .com)
Skyscanner.com will not show you flights to Cuba from anywhere (not even from Mexico). It's funny it will display the flights that exist in the "search the whole month" but after clicking on them they are no longer available. Luckily, there is a quick fix.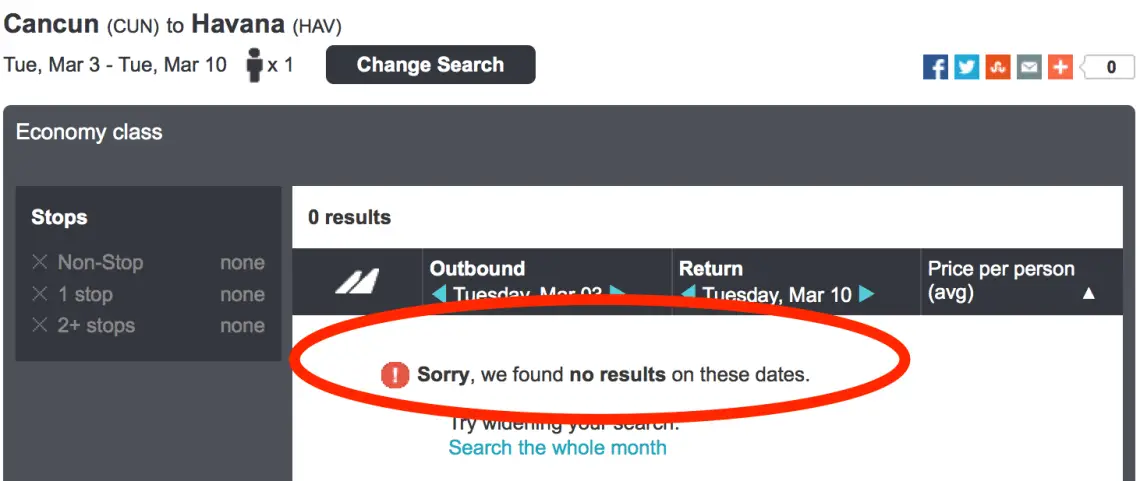 Change the site to the Canadian version to book your flight

You should be able to select a country–>Select Canada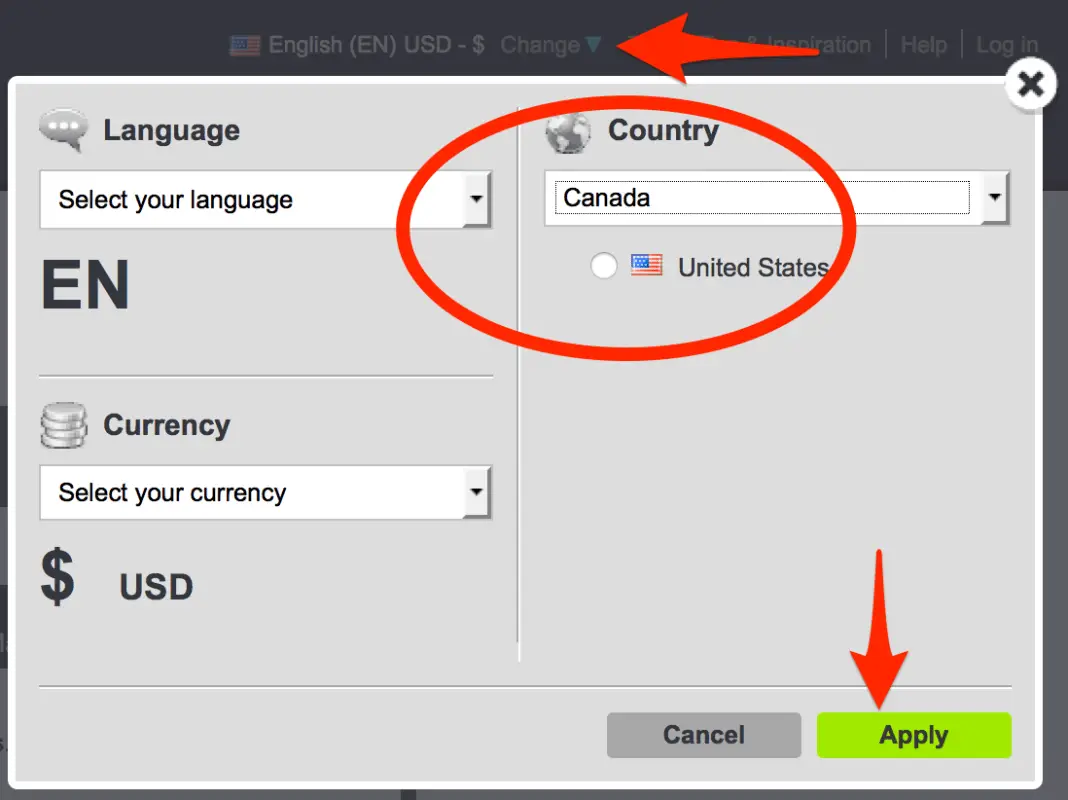 Now Flights to Cuba will appear from places like Mexico City, Cancun, Panama City and more.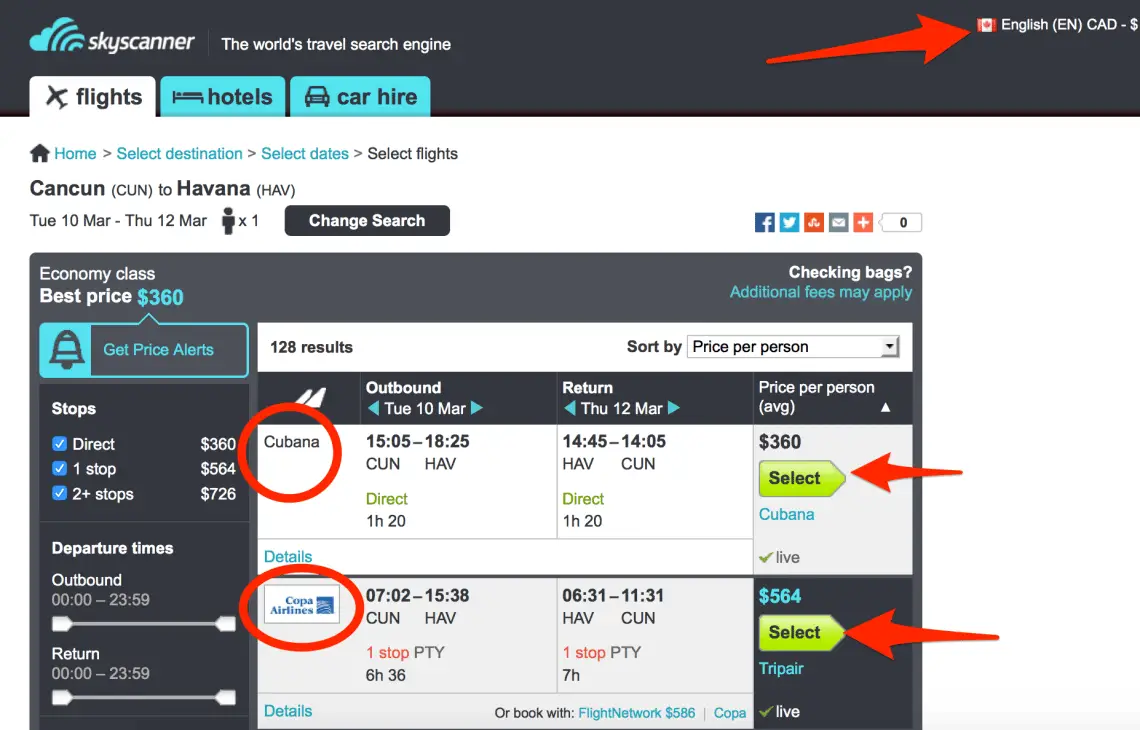 Skyscanner will find all the sites that allow you to book flights to Cuba for you. This includes Cubana which means if it's the cheapest flight you will have to book through their site anyway.
Skyscanner makes the search a little easier and it's a great place to start your Cuba flight search.
Have more questions about traveling to Cuba as an American?
Will Cuba stamp my passport?
How do I get a visa?
Will my credit card work in Cuba?
Do I need a license to travel to Cuba?
It is illegal to travel to Cuba as an American?
Head over to this post and join the discussion and find answers: