Travel writers, bloggers, and photographers have great jobs and it is hard to get away with complaining and not sounding like a spoiled little traveler. Trust me, I know I have a dream job but I also know EgyptAir doesn't have the right to use my photographs or include my face on their site.
I can't tolerate when a big company takes the work of the little guys and doesn't acknowledge or compensate them for their work. Most of my friends in the travel world are bloggers, photographers, and videographers. I've seen photos, ideas, and travel sites completely ripped off by much larger companies. Often they get away with it but occasionally they admit their mistake and offer fair compensation to the original creator. EgyptAir has not done any of that.
Last year EgyptAir took my photo which included my face in it. You can read the entire story below or retweet the following to help them take notice:
PLEASE SHARE! @EGYPTAIR Used My Photo and Face without Permission.https://t.co/bU6Ldm063d@linkdevelopment @staralliance @EGYPTAIR pic.twitter.com/verNMB35II

— triphackr (@Triphackr) January 9, 2017
EgyptAir Used My Face & Photo on Their Homepage
I've had my photos stolen over and over again just like many people I know. Most of the time it is by small companies that didn't mean any harm or forgot to add a link to credit the original source but when it is an international airline things change. EgyptAir took the background photo of my site, doctored it a bit, and made it their own. Not only is this my photo but my friend and I are also in the photo.
Let's take a look at each. The first has been the background of my site for over two years. The second is from EgyptAir's homepage. They added some elements with the help of a web developer that denied any wrongdoing.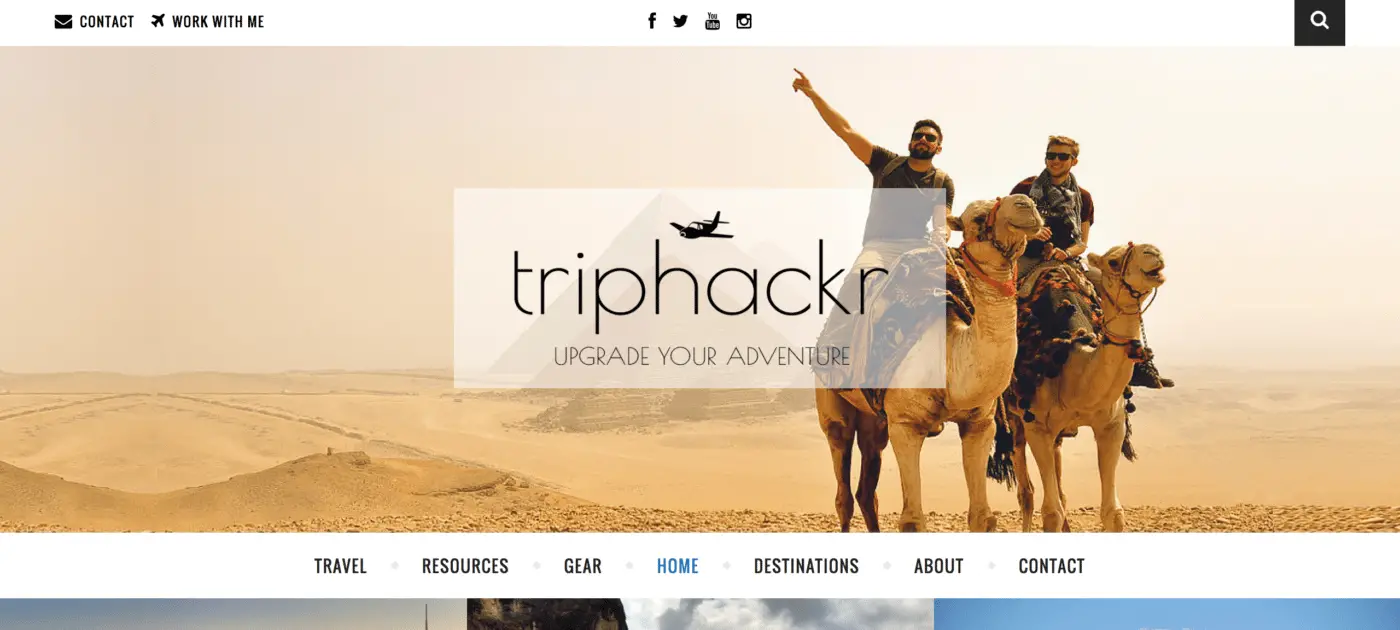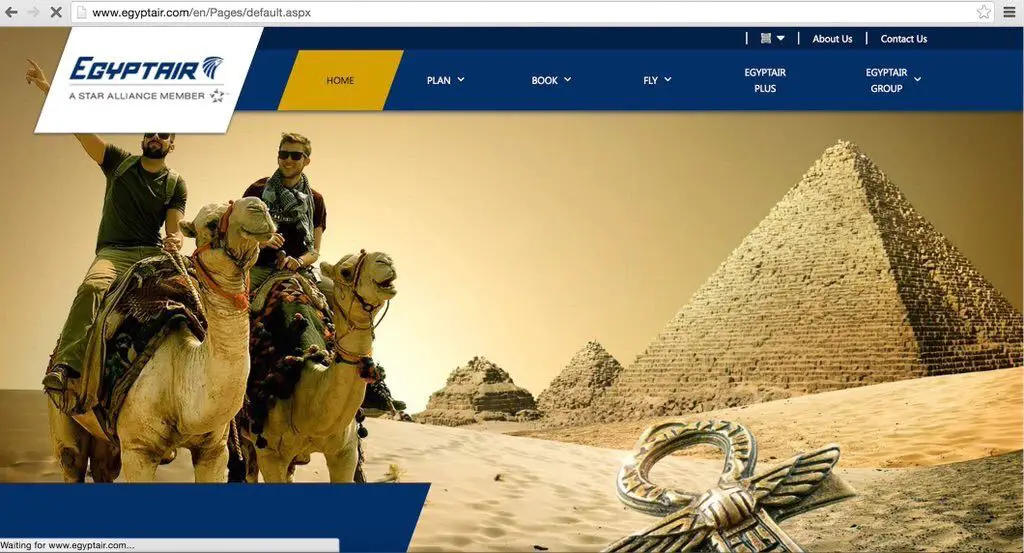 And here is the full image from the EgyptAir homepage before they removed it.

I received texts, emails, and messages asking if I had partnered with EgyptAir. This was how clear it was that the photo was of me and belonged to me. It is one of my favorite photos which is why it is the background of my site.
EgyptAir, a member of the Star Alliance, thought it would be alright to use this photo without contacting me and asking for permission. They were wrong.
EgyptAir Uses My Photo on Social Media Banners
EgyptAir also used my photo on their Twitter and Facebook background banners. You can also see their first reply to an email where they claim they had the rights to my image- they did not.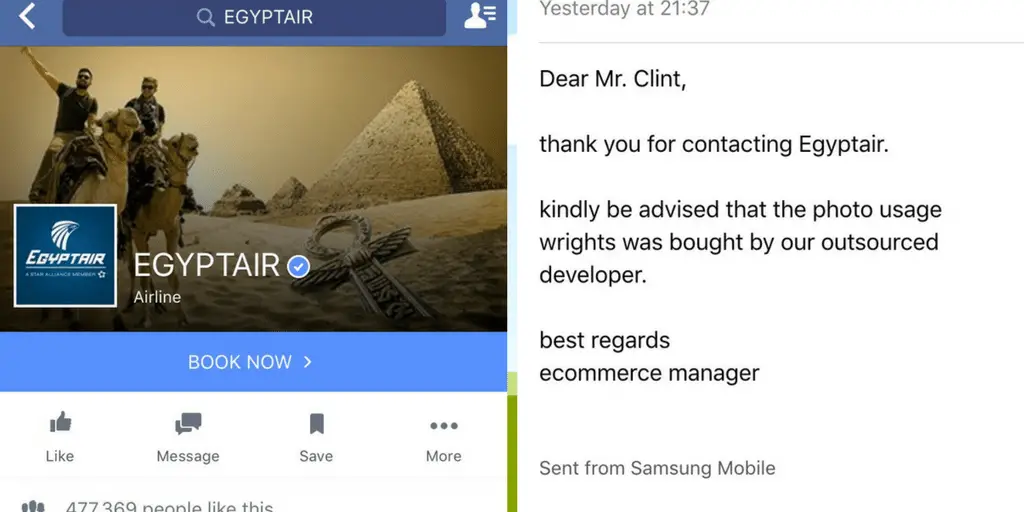 Sorry, EgyptAir but you didn't have the rights to this photo.
EgyptAir Passes the Blame
It all started with a Tweet. EgyptAir acknowledges and passes the blame. They claimed they took the photo from Shutterstock. I contacted Shutterstock (see email below) and my photo is nowhere to be found in their library of stock images. None of my images are for sale on stock photo sites.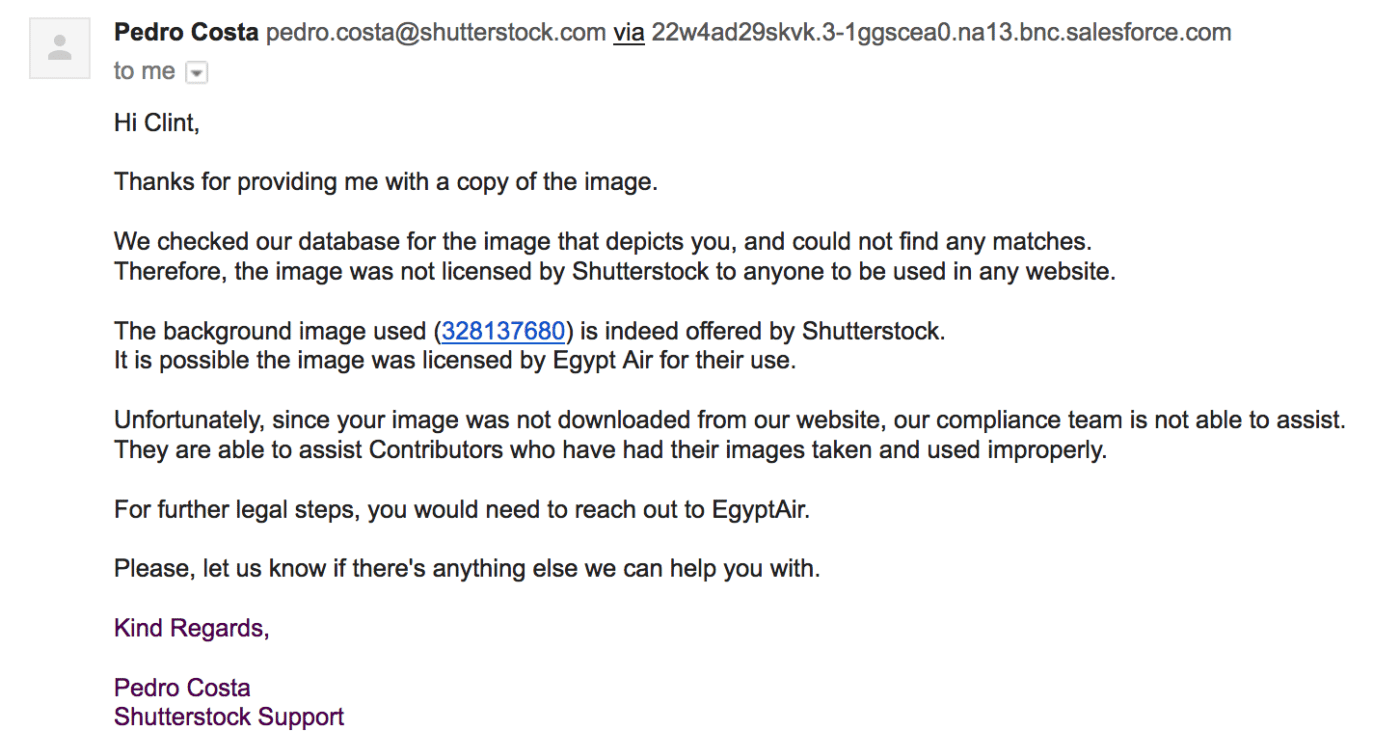 The image he is referring to is the artifact in the foreground and pyramids. The developer hired by EgyptAir used my photo over the top of his Shutterstock photo.
As you can see he layered my image directly overt the other image. He probably figured these two tourists would never notice they were on the homepage of an international airline.

EgyptAir Blames Their Web Development Team
After blaming Shutterstock failed EgyptAir blamed their web development team. The web developer they hired was now in charge of coming to an agreement about how we would settle this issue. They put me in contact with a member of this team.
Contact their Development Team:
Developer: Ahmed Essawy
Email: Ahmed.Essawy@linkdev.com
Website: linkdev.com
EgyptAir Makes False Promises
I didn't ask EgyptAir for anything when they called me. I wanted an explanation. Immediately on the first phone call from EgyptAir was an apology and an offer. They said offering free flights wouldn't be a problem and asked what a fair monetary compensation was. Sounded like a great deal and was really nice of them.
From the EgyptAir Developer:

Ahmed has made many promises and followed through on none of them. We have spoken on the phone but he has cut off all communication over the past couple of months.
EgyptAir originally asked "what's a fair offer?" I truly didn't know so I asked a few experts in the field and they all agreed EgyptAir had no right to do this.
I spoke to a professor of photography at a major university, president of a blogger association, and multiple lawyers. They all said a major company like this should pay anywhere from $25,000 to $100,000 for use of a photographers work.
This seemed incredibly high to me but I still felt they needed to compensate me for the image. To set up this photo shoot on their own it certainly wouldn't be free. And to ask me for rights to the image would have saved everyone a lot of time.
EgyptAir took a shortcut by taking my work and paying nobody.
Since this fell into my lap I wasn't going to ask for anything close to what was recommended but felt they should pay for my photo that they used. Running Triphackr is my only job and when a company steals your work they should be held accountable. I thought it would be nice if they could offer flights and moderate monetary compensation and call it a day.
I also asked for them to offer a giveaway on Instagram to Triphackr followers to thank you for your support when this happened.
I originally asked for 6 flights and monetary compensation far below of what anyone told me they should have paid for it. I figured we would fly to Egypt, write about it, take some photos, and have some fun. The end. But of course that it didn't end that way. An airline offering free flights was too easy I guess.
When we first spoke it sounded like this would be resolved within a couple of weeks. Here we are almost 10 months later and they stopped answering emails from me.
Exploring Legal Options
Usually people ask why I don't take legal action. The last thing I wanted to do was take legal action against EgyptAir. They know this and we decided to handle it ourselves. I have had lawyers offer to assist but I truly wanted to avoid that and handle this as quickly as possible. EgyptAir has not made this easy, fast, or simple. The development team won't even reply to an email any more which why I decided to write this blog post.
EgyptAir Continues to Make Promises
July, 2016. It sounds like we are making progress here. They offered a few free flights which sounded like a win win for myself, some friends, and the company. It would also be some great PR when they resolved this.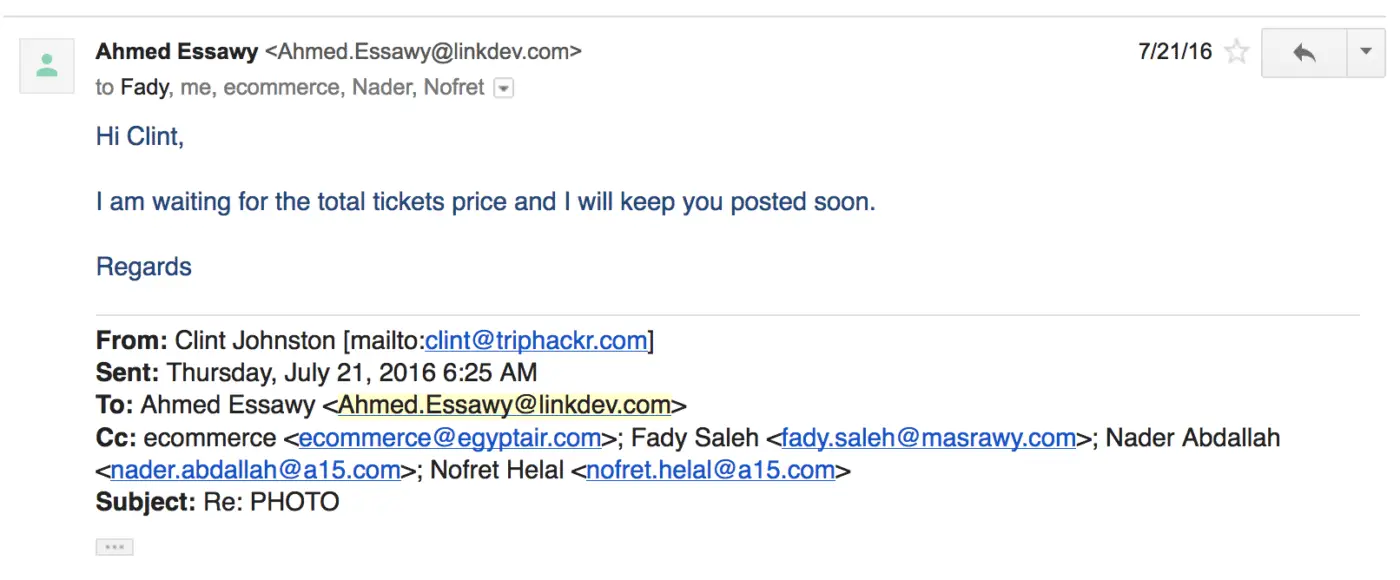 They do not issue tickets and communication barely exists.
EgyptAir Had a Tough Year
I love Egypt. I had been wanting to visit the country since I was 5 years old and I took that photo when I visited for the first time in 2014. I had an amazing time and can't wait to return. Tourism in Egypt has been down over the past few years. I am always one of the first to say go to Egypt. A recent crash and attempted hijacking situation hasn't made things easier for the country or the airline. I'll always support the country of Egypt but EgyptAir needs to do the right thing here and it doesn't take the much.
Latest Update from EgyptAir
After a promising start that consisted of phone calls and timely emails has led to nothing. EgyptAir and their developer have gone silent for weeks. Week after week I was told they work working on it and getting approval but nothing has come of it.

Last October after no communication for weeks Ahmed asks for passenger info to book tickets. I hadn't even told him dates or determined destinations but figured this was progress.
Since I sent him info there has been no reply. This was in October of 2016.
It is January, 2017 and over 9 months since EygptAir started all of this.
How EgyptAir Can Make This Right
I'm tired of seeing the work of photographers and bloggers being used without permission. We don't have legal teams to back us up and but many of us are freelancers and have built a business from the ground up.
Taking work without compensation or credit is never alright.
EgyptAir can easily right this wrong. The first step would to be admit they used my photo with me in it and did not have permission. The second step would be to make good on the deal we made. This consisted of a  monetary compensation and flights with EgyptAir. I would still like to giveaway a round-trip flight to Egypt on Instagram as a thank you to those who helped out and commented.
How You Can Help
I've seen this happen to too many friends and I'm tired of it. Companies, especially international airlines, can't continue to taking content from bloggers, photographers, and anyone in a similar profession. EgyptAir needs to make this right and be held accountable for taking the work of others.
EgyptAir claims Link Dev is to blame and that may be but they both need to make this right. The best way you can help me is by emailing Ahmed (email below), emailing EgyptAir (email below), Retweeting my latest tweet and commenting on their Facebook or Instagram.
Contact Link Dev
Developer: Ahmed Essawy
Email: Ahmed.Essawy@linkdev.com
Website: linkdev.com
CEO: Amin Azab
Message him on LinkedIn
Tweet at LinkDev
Facebook LinkDev
Contact EgyptAir
Email EgyptAir: ecommerce@egyptair.com
Tweet EgyptAir
Comment on EgyptAir's last Instagram photo
Comment on their Facebook
Retweet me right here!
PLEASE SHARE! @EGYPTAIR Used My Photo and Face without Permission.https://t.co/bU6Ldm063d@linkdevelopment @staralliance @EGYPTAIR pic.twitter.com/verNMB35II

— triphackr (@Triphackr) January 9, 2017