Instagram is a fantastic resource for travelers. It provides travel inspiration, can introduce you to new places and lets you get to know people as they travel the world. I've made some great friends through the Instagram travel community and they've inspired me to see new places and help others do the same. Over the years I've come to really enjoy these 10 best travel Instagram accounts as they take us on their adventures.
So let's set aside the full-time professional photographers, contributor accounts, and travel companies for this list. Otherwise I'd post links to all Nat Geo contributors and accounts that collect the best of the best. While I enjoy those accounts, I prefer to follow travelers who are photographers, storytellers, and inspire us to travel more.
These Instagram travel accounts will introduce you to new places, tell you their story, and invite you to tag along through each of their accounts. These travelers share travel photos that are in the moment and they are all ready to reply to your comments which is something a lot of big accounts don't bother to do.
These are some of my all-around favorite travel Instagram accounts to follow around the world. I've been lucky to travel with many of them but I was a fan long before we ever met in person.
Hands down the best adventurer I know. Matt is always doing something badass in some place I've unknown. I'm lucky to have heard some of his stories in person but usually have to catch up with him on Instagram where he takes us to amazing places with his incredible photography skills.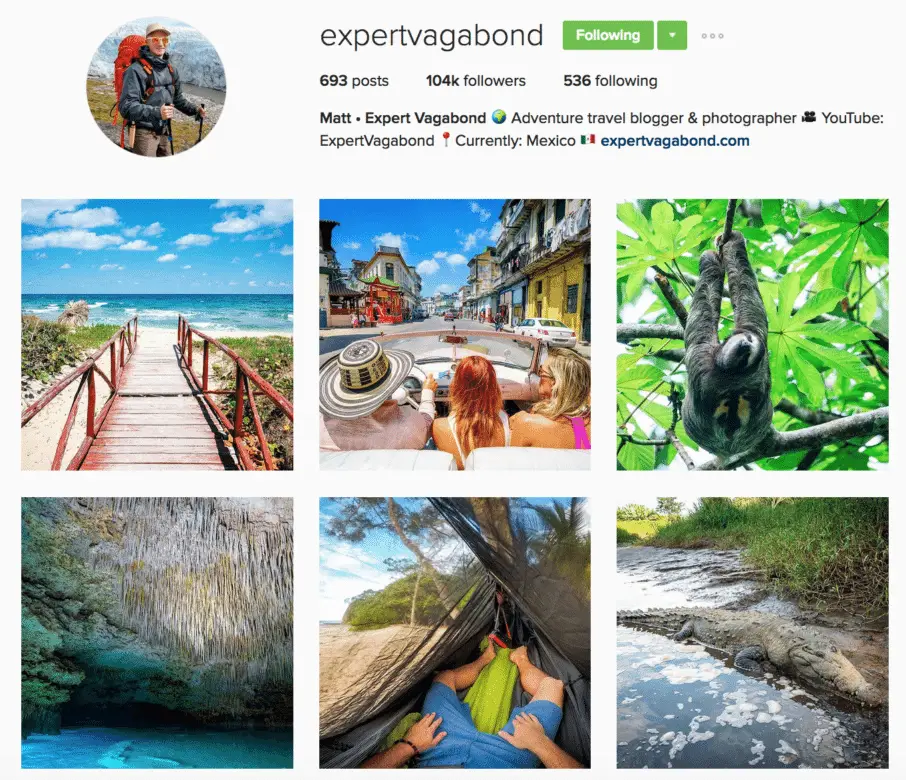 Les makes me want to step up my travel game every time I see her post a new photo. She's one of the most adventurous people I know and puts a new perspective on amazing destinations around the world. I was fortunate enough to travel with her in 2016 and see all that goes into those incredible images on Instagram.
Ryan is the man behind Pause the Moment and he's often chilling in Mexico or flying his drone over some amazing scenery. I've yet to meet him but I feel like I've known him for years! One of these days we'll meet  but until we team up follow Ryan as he shares his amazing adventures from around the world.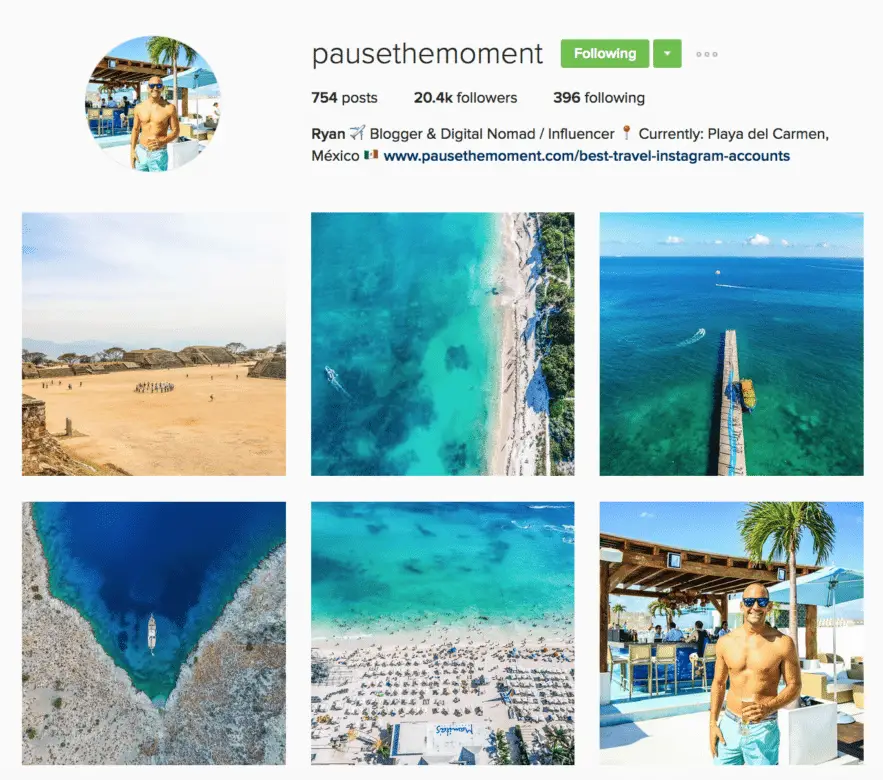 If you don't follow Kiersten by now you are missing out! She's always up to something fun and is a huge inspiration to travel. Whether she's introducing you to a new city, festival, or destination I'm always excited to see where she'll go next.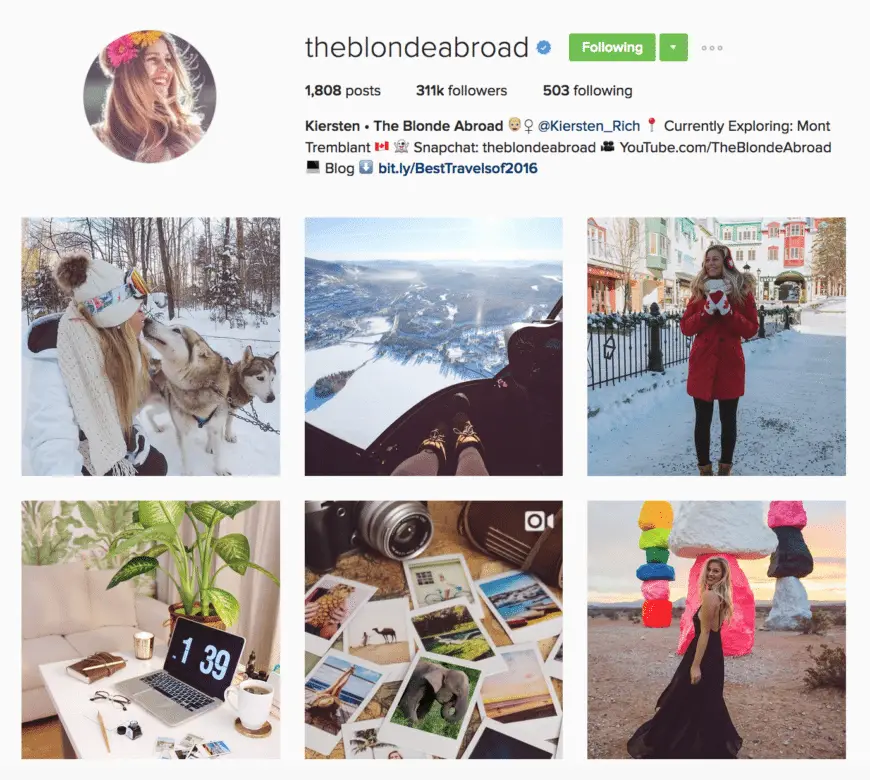 Gareth and I have been to some amazing places together. He values relationships formed over counting countries which helps keep me in check! He's always up to something awesome and can't wait for our next adventure. He also makes some of the best travel videos of anyone I know. Check them out on YouTube!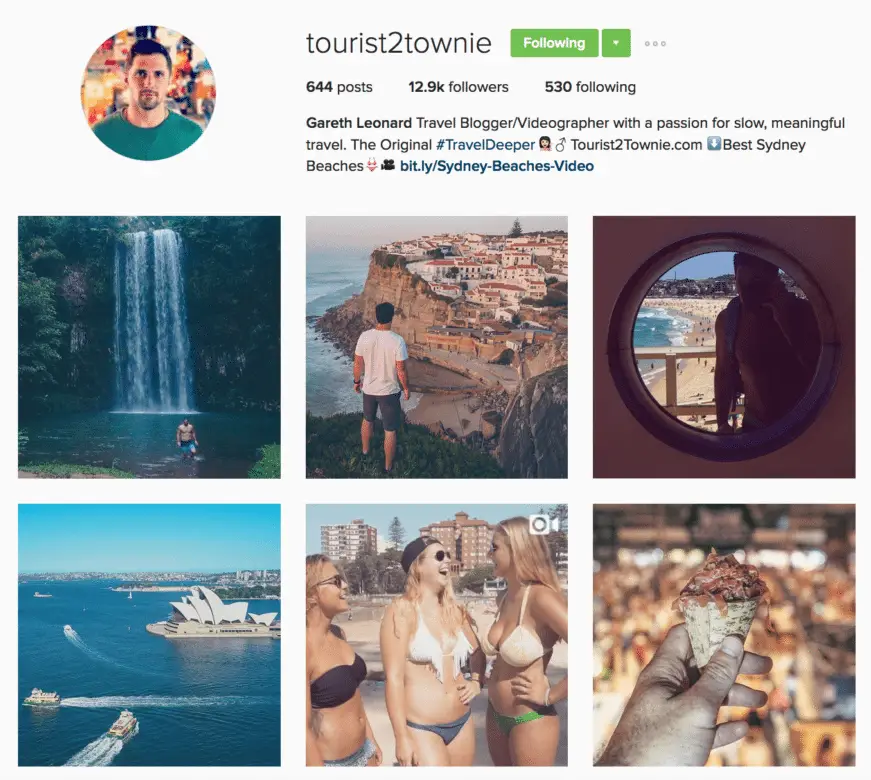 Alyssa is one of the most fun solo travelers I know. She is always putting a unique perspective on her travel photos and visiting amazing places. Now that she has a drone I've even more excited to see her photos and travel videos in 2017. Let her travel photos inspire your next adventure!
Steph has found a way to flawlessly combine travel, inspiration, and style. She's always keeping her audience motivated and engaged which is something I really like about her.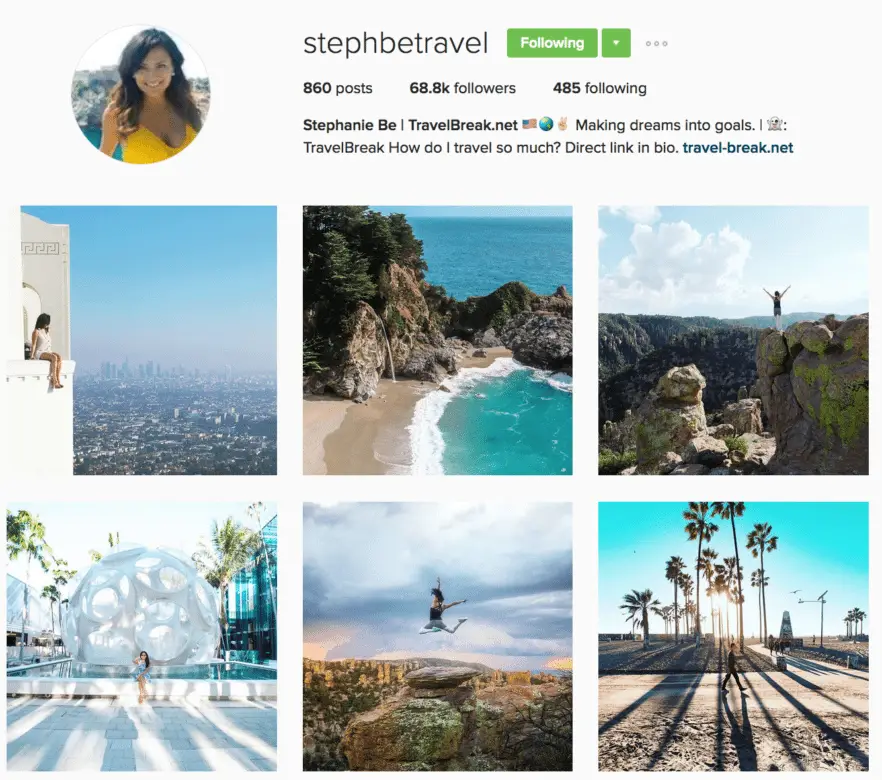 Lee is one of the world's most traveled people. He's the youngest American to travel to every country in the world and been one of my biggest motivations and inspirations to explore new places. Try and keep up with Lee as he heads to some of the world's most hard to reach places.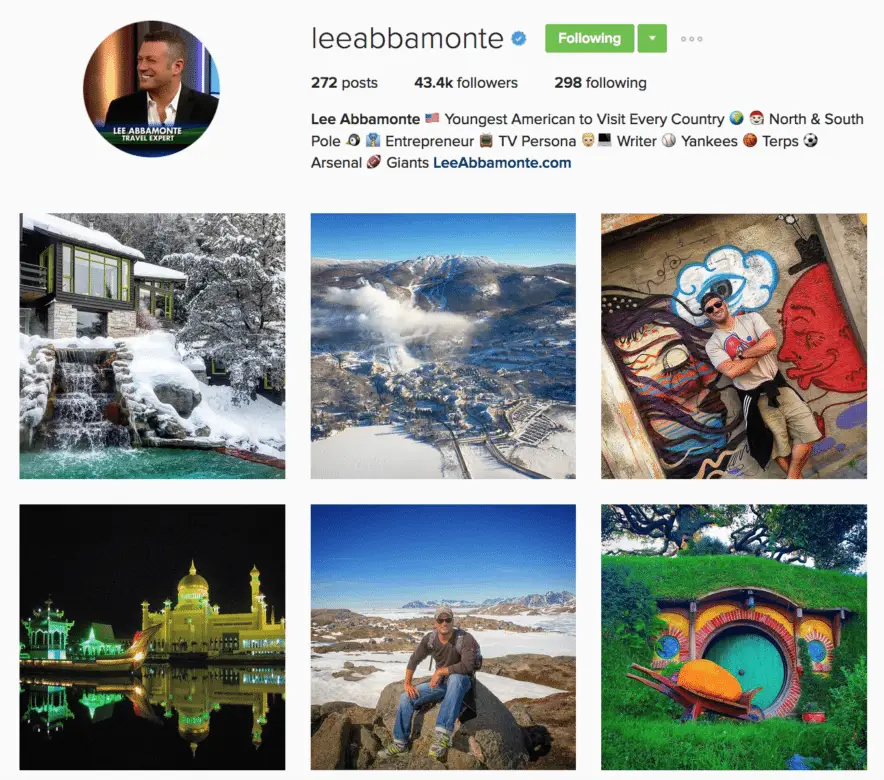 Alvaro, better known as Wander Reds, is from Spain and has been to 69 countries all while working a 9-5 job. He takes incredible photos around the world and he's always quick to reply to a travel question. I've only recently started following him in the last year when he connected with me on Instagram and now I can't get enough of his photos. Check out where Wander Reds is headed next and follow him on Instagram.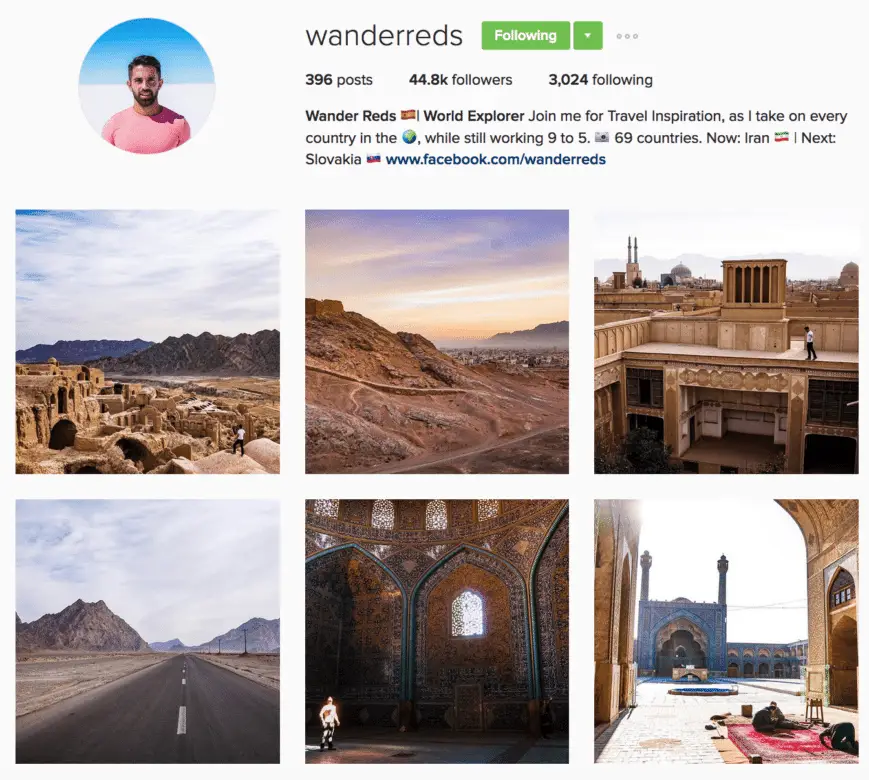 Travel blogger, golfer, and world record holder is how Drew describes himself. He has been to almost 100 countries and currently lives in Vietnam. His Snapchat stories are amazing but so are his Instagram photos. Follow Drew on his adventures around the world.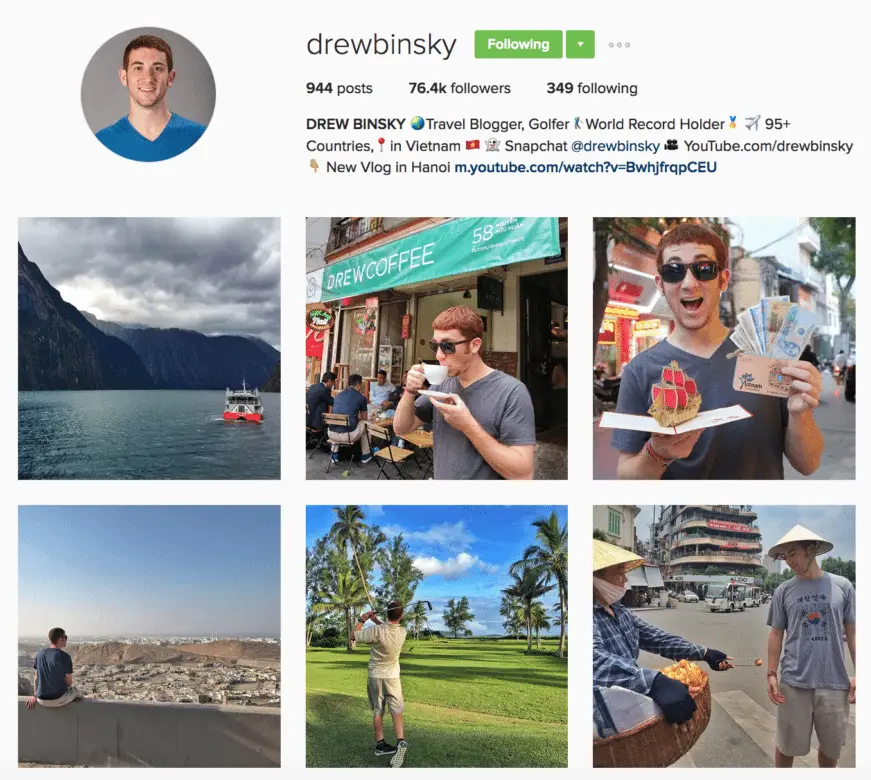 Yep, that's me! I do my best to share photos as I travel and my goal is to help you get there too. I reached 100 countries last year, which was a major milestone, but I'm even more excited about traveling in 2017. I'm always here on Instagram to answer your questions and thanks to those who follow along!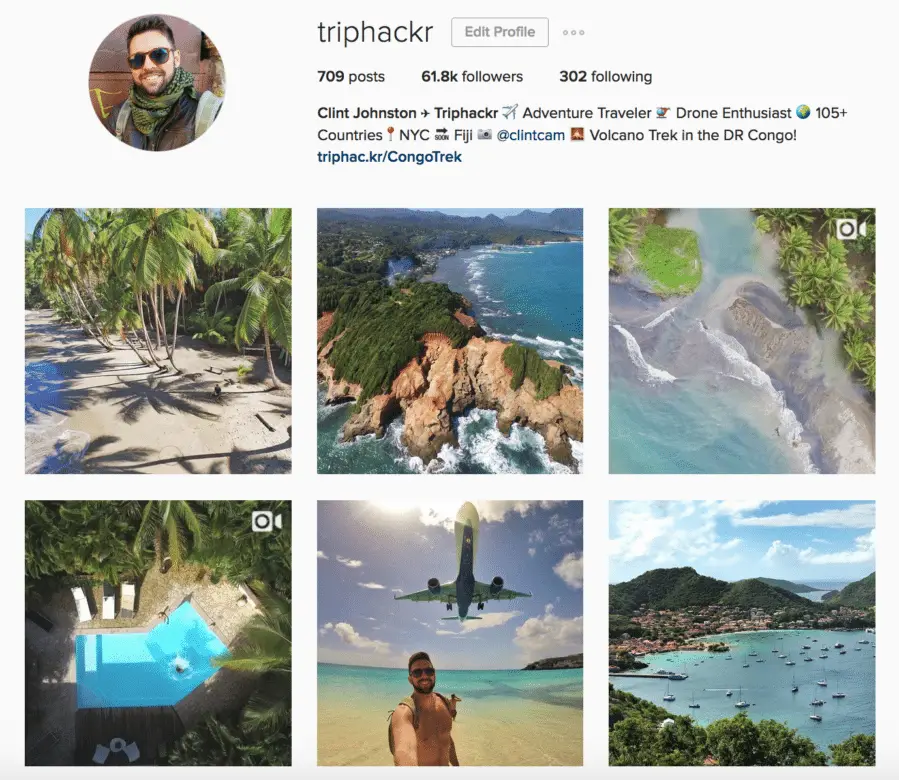 Did I leave out your favorite account? Leave a link in the comment section and I'll check it out!