I've been carrying a portable battery charger ever since I realized how terrible the battery life on my iPhone was. However, over the years I've realized there are so many more uses for portable battery chargers. I carry them on long treks where there are no ways to charge my gear, in my backpack for day-to-day use, and in my back pocket when I'm on the go. The point is I have come to rely on a portable battery which is why I carry the MIXIT Power RockStar from Belkin.

Day Hikes and Long Hikes
Whether I was trekking to Everest Base Camp of climbing Kilimanjaro I needed portable batteries. Without them I wouldn't have been able to document my trip and keep my gear charged during the treks. A portable battery that can be used nightly to recharge your camera gear is critical to an enjoyable hike and taking photos to have for a lifetime.
Keeping Your Smartphone Charged
Let's face it if you are active on your phone all day there is a good chance the battery won't last the day. That is where a portable battery comes to the rescue. Use your phone without worrying about it dying and charge it wherever you are. The MIXIT Power RockStar will charge your phone four times so you can even share with a friend.
Recharging Your Camera or GoPro
My Nikon DSLR battery would last forever but since I have moved to a Sony a7 I no longer have that luxury. I enjoy a much lighter and all around better camera but I lost some battery life. That is why I carry a portable battery in my backpack to recharge extra batteries on the go. This is especially useful on long hikes but also nice to have shooting for the day in the city. I can throw the extra battery in my backpack and forget about it.
Key Features on the Portable Battery from Belkin
The most important factors for me in a battery are the number of times it will recharge my gear and the the ability to charge more than one device at once. The MIXIT Power RockStar offers both of those features and more which is why I carry it.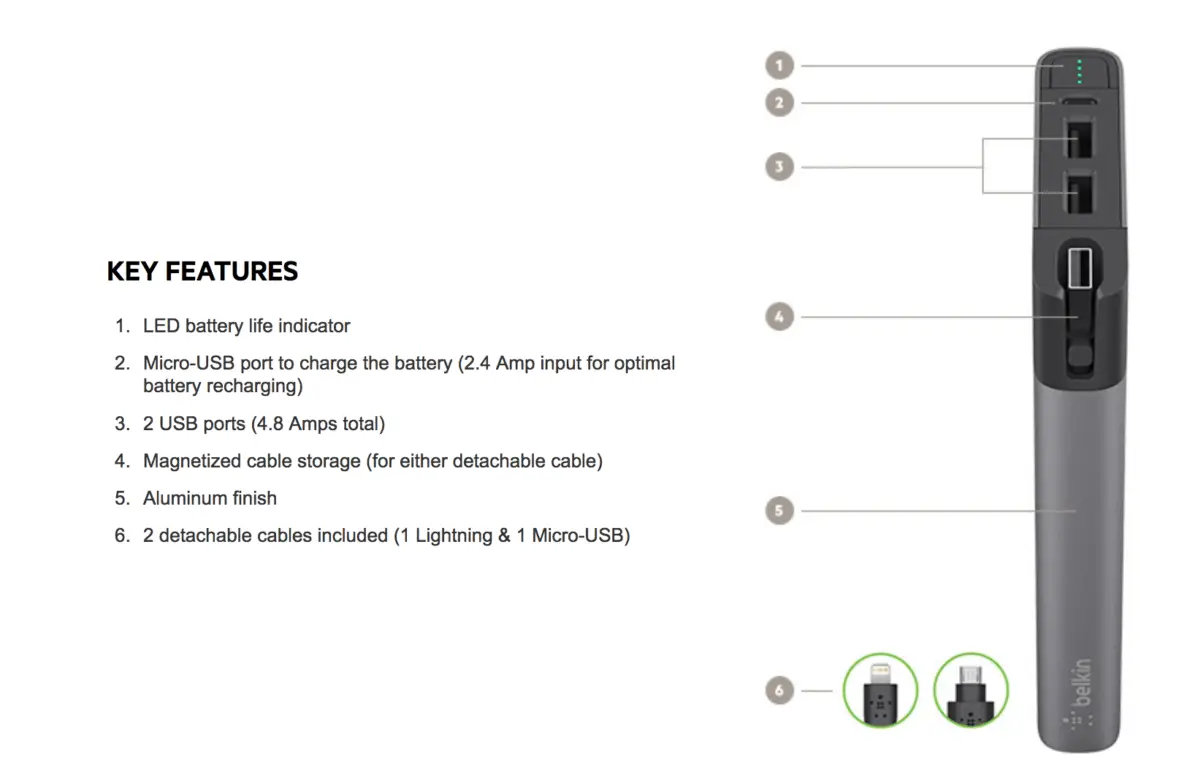 Learn more about the MIXIT Power RockStar from Belkin.