Mastering a second (or third, or fourth) language has several advantages, ranging from cultural incentives to economic factors to the desire to romance in a different tongue. If you follow these instructions, you should be able to get started learning your goal language, whether it's French, Spanish, English, Russian, Mandarin, or Hindi. It may seem unattainable, but scholars today claim that you can acquire basic conversational skills in weeks and grasp the fundamentals of a foreign tongue in months. Although you may not be able to grasp major works of foreign literature in such a short period of time, you may immediately focus on terms and technical jargon that seem to be relevant to your needs, whether you are dealing with the foreign service or perhaps MNCs.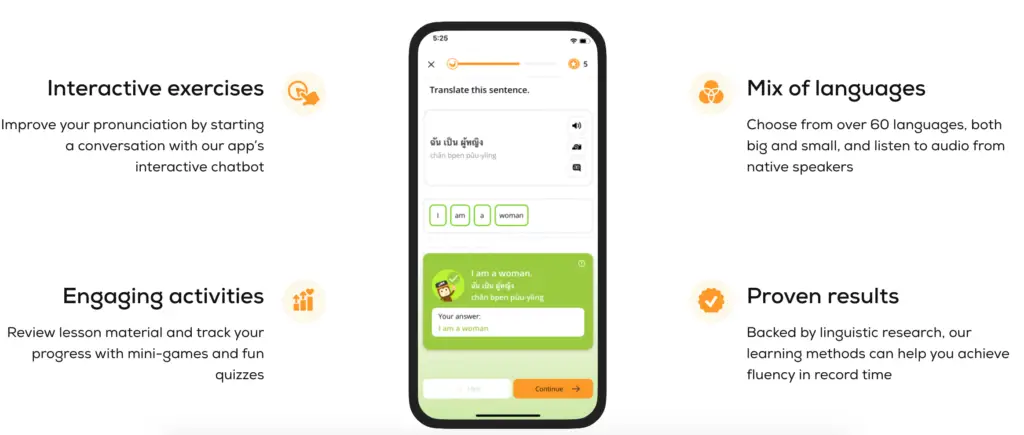 Understand why you want to learn another language.
It seems ridiculous to have to mention this, but understanding why you're studying a different language is crucial to learning it. Most people begin studying a language without knowing what they will do with it. They are, without a doubt, doomed to fail. 
You may know all the strategies for learning languages, but if you don't understand why you're doing it and how it will benefit your lifestyle, you'll lose desire and the knowledge will fade away like an engine out of steam. Motivation is a difficult concept to grasp. For a brief period of time, you may push yourself to study something tough. However, you must see some tangible results from your attempts in the long term. You'll ultimately burn out if you don't do it.
Use Radio and TV as a Teacher
Focusing your hearing on the pronunciation of a language by listening to a radio talk show or perhaps music aired in that dialect is a terrific way to do so. Numerous radio applications are available for free via app stores or even the internet and can be used on several devices, giving you access to a wide variety of styles and stations to fit your preferences. 
If you're looking to expand your vocabulary and utilize language more creatively, you might be interested in historic radio theater programs or podcasts that emphasize listening as a form of art with a kind of enjoyment. and also watching movies and playing music in the chosen language at quite a reasonable pace (even without captions it depends on one's capacity) is probably one of the best entertainment options when learning another language. 
It can help you build your lexicon and fully comprehend communicative conventions in the relevant language. Make a list of terms or phrases that you don't understand and then learn them later. TV shows are also a good way to achieve this, particularly if they appeal to your sense of humor (if you have one).
Don't be concerned about embarrassing yourself.
There'll be no exam at the completion of all this, and then no one will condemn you if you make an error, so look at it as a chance to widen your thoughts and interact with individuals on the other side of the communication barriers. Throughout this process of language learning, you will make errors. When you say you're odd to a Korean, you're actually saying you're gorgeous. Or telling a Greek you're shy when you really mean ashamed. Don't get too upset over it. Most folks will be appreciative of your efforts and therefore will point out your errors.
Don't get too caught up with the regulations.
Understanding the grammar is beneficial, particularly if you ever have to write and read in the dialect, but you don't have to spend several days reading over old, dusty textbooks. Consider how you learned proper English tenses and conjugations: by repetition, imitation, and practice, right? So there is no reason why your secondary or tertiary language would be any different.
Learn the basic word of your chosen second language
People can't stop themselves from looking in your direction if you just say "Hey" in the local dialect. One can advance their interactions while also addressing their most pressing demands. Another strategy that can benefit you in the long term while you are visiting a foreign land is to apologize to someone. Learn a few key terms that will assist you. Finally, practice saying "bye" in your secondary language.
Making a friend who is learning the same language
Finding a companion who shares your desire to learn a foreign language might be a terrific way to increase both your and his/her understanding. Starting with just an hour of discussion every day and progressively increasing to two hours, three hours, and so on will progressively train your mind to shift further into a different tongue and understand its syntax, vocab, and accents. Even better, if you have a close relative or partner who speaks your target language fluently, make use of it!
Reading is the key
Getting a weekly issue of a magazine or newspaper within your chosen language-such as "Correre della serra," "Le Monde," "or "Der Spiegel," for instance is among the most effective ways to acquire new words and reinforce your knowledge of previously learned terminology. It will give you a historically intriguing perspective by studying the present events of the nation, in addition to boosting your understanding of the system of language as well as the usage of various lexis, which is a vital aspect of learning a foreign language.
Meetups are a good opportunity to learn in a group setting.
A change toward a more comprehensive approach has occurred over the years, away from rote memorization and boring grammatical rules. Beginning in primary school, when students study other topics like arithmetic and arts in a different language through immersion programs, current thinking emphasizes a less scary and, simply, more enjoyable approach. Adults, on the other hand, are short on time, and learning another language might appear like an additional job in a lifestyle already crammed with children, Netflix binge-watching, and simply trying to keep afloat.
Choose the best Language-learning source 
You might not know the importance of choosing the right website to learn new languages. Maybe you think that you can randomly choose any website and start learning a new language. However, we should let you know that that's not how it's supposed to be. You need to carefully choose the best website according to your learning style. We suggest you check out Ling App which is a great online language learning platform with an app that you can download. It has a user-friendly interface which you can learn a new language from. Download it right away to get as much benefit as possible.