One of the biggest problems with smartphone apps is that they require the use of your network data. If you are traveling abroad this is usually not an option unless you are using a local SIM card and paying for their service. I am always looking for great off line travel apps and have covered some of my favorites in the past.
I recently discovered a new offline app that does more than just provide you with a map or a language because it has them both. Having maps and languages in one app with no data needed is very convenient.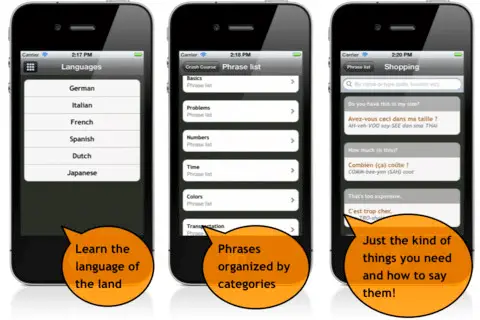 Some of it's features include:
Unlimited map downloads
Thousands(5000+) of maps and millions of points of interest
Intuitive zoomable slippy maps and simple interface
Easily find your current location and heading direction
Search for attractions, find eateries and discover fun stuff to do near you
How does it work?
Download a map for entire city once form their servers, and use it forever without needing Internet or cellular data connection. The best part is after you buy the app there are no in-app purchases. So you won't have to buy every map you download.
The developers are very responsive and will even work on getting you a map if you can't find it in their database. All you need to do is email them at contact@besttravelapp.org with the name of the city and the country you want to see in the app.