It is time to take a look at some of my favorite travel apps that I use when I travel. Apps are a handy way to stay organized and up to date on the road. A lot of great apps made the list last year and this year I am adding categories for the best travel apps. You might see some familiar apps making the list again because just because it's a new year doesn't mean the app should disappear. Great apps continue making updates and the changes we need to remain the best. However, I am always making room for some new favorites. I don't use every app every single day or even on every trip but these are some of my favorites I use trip after trip
Best All Around Travel App- TripIt
TripIt continues to reign as king of the travel apps. TripIt will keep track of all your itineraries for you. This includes hotels, flights, trains, and any other travel documents you need to keep in order. It will track all of your trips in one place and is simple to use. There is a free version you can use but I found the Pro version is worth the cost for frequent travelers who want real time flight alerts. I think this tweet via Instagram from Seth Kugel (The New York Times Frugal Traveler) says it all:
.@LeeAbbamonte has been to every country on earth – without any travel apps in his phone (except TripIt)
If Lee can find his way around the world with only TripIt it is saying a lot about how useful it can be. Not everyone has complex schedules and itineraries like Lee, but the ability to easily manage flights makes this app the best all around travel app on your phone.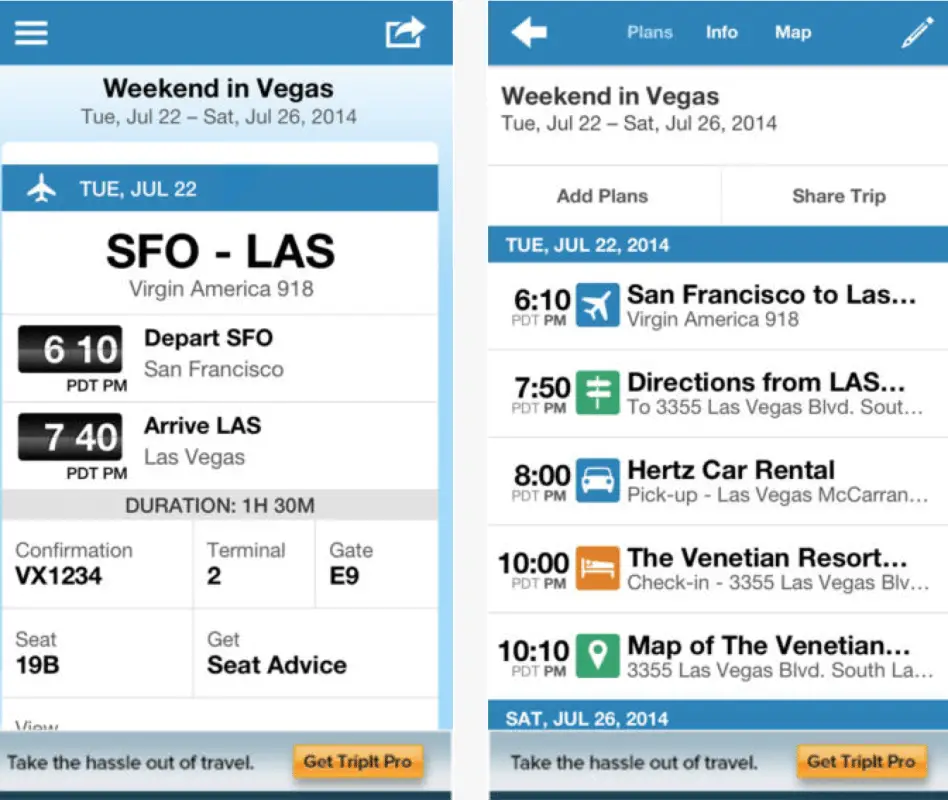 iOS | Android
Best Hostel App– WeHostels
It says it right in the App Store why I like WeHostels:

WeHostels makes finding the perfect hostel social and simple. After you book your hostel you can make friends with other travelers before you even arrive. Use this app to find budget accommodation and make new friends around the world.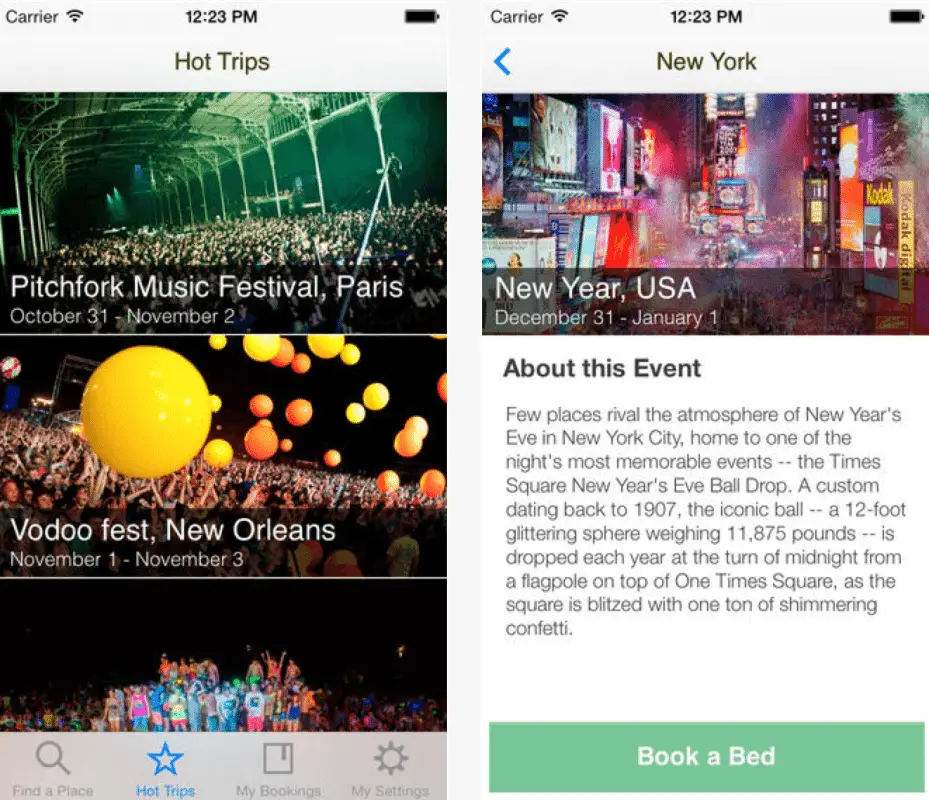 iOS | Android
Best Hotel App- HotelTonight
This is the best app to find last minute hotel deals. How does it work? Hotels offer them unsold rooms and they pass those discounted rooms on to you through HotelTonight. Finding same-day reservations will offer you big savings and is great for travelers who change their plans on the go.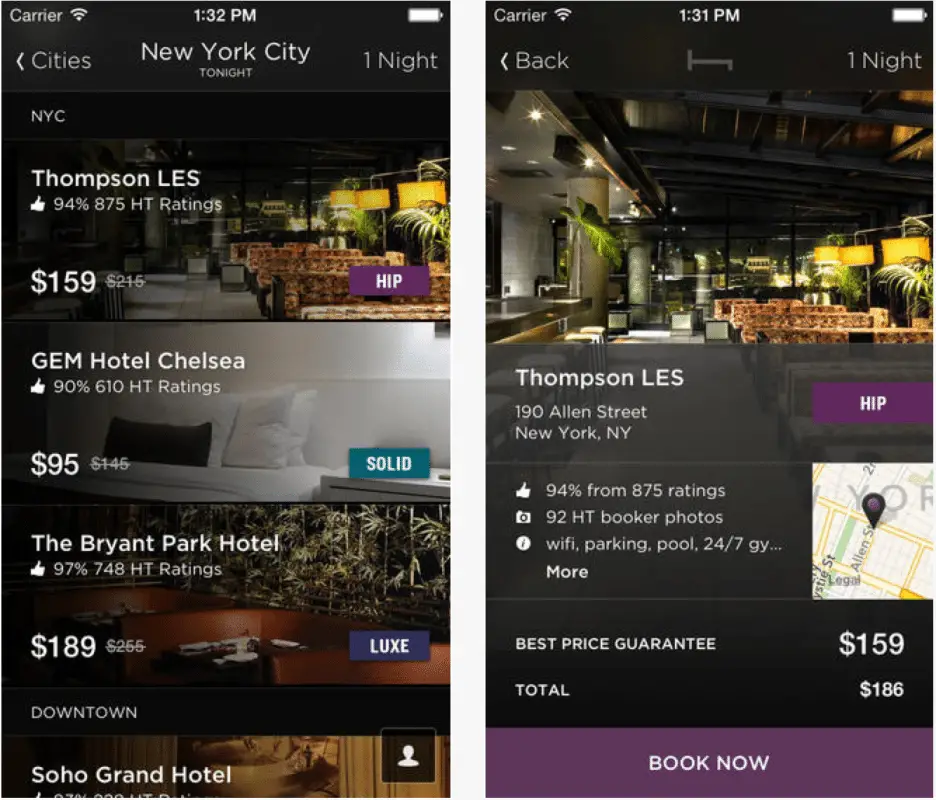 iOS | Android
Best Adventure App– EpicList
Looking for a beautiful way to explore the world? Need a little travel inspiration? EpicList is a great way to discover and share new journeys around the world. Plan trips by browsing others journeys while you document your own and share them with your friends. I have been using EpicList for a few weeks now and have really enjoyed simply browsing others journeys and looking for new destinations around the world. Even if you don't have immediate travel plans it's fun to browse.
Full disclosure: I am an EpicList Hero along with a number of other amazing travelers who inspire me. I have no monetary stake in the app but I am a big fan which is why I recommend it.
iOS
Best Accommodation App– Airbnb
I am sure you at least browsed Airbnb.com even if you have never booked an apartment, room, or house. Staying in apartments and homes are my favorite type of accommodation when I travel. Airbnb has simplified this booking process and made it safer than booking on other rental sites. The app is easy to use and a great way to browse neighborhoods and accommodation in cities around the world.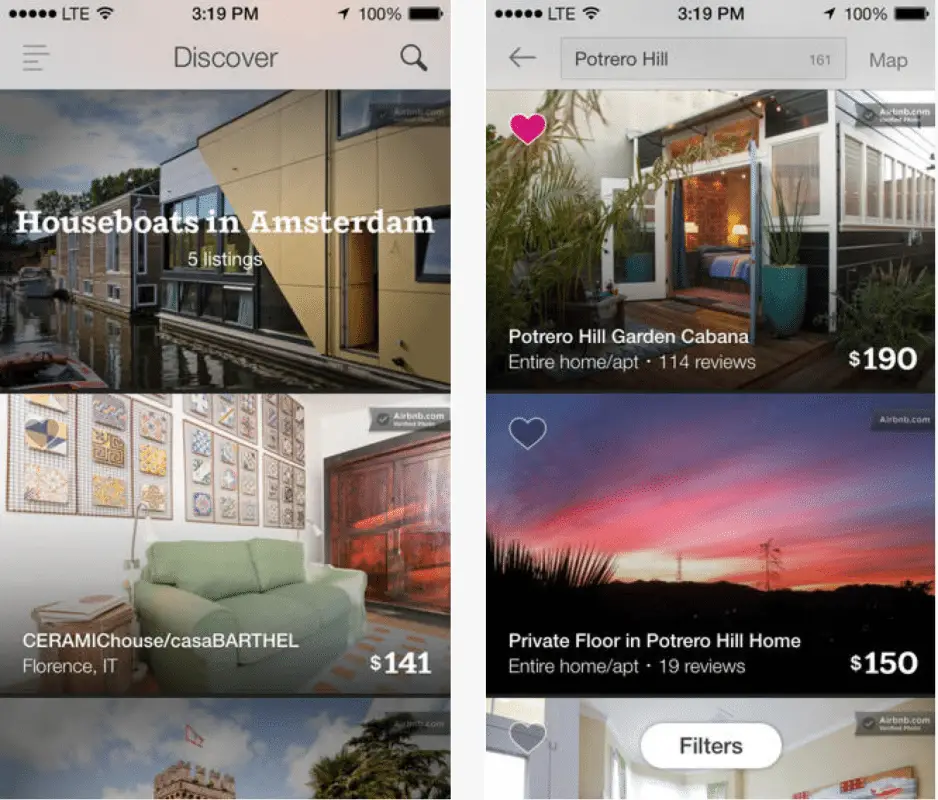 iOS | Android | Airbnb.com
Best Currency App– Denominations
This app offers multiple exchange rates at a quick glance. Simply set your currencies and open the app to see how much $20 USD is worth in the set currency. There are no calculations necessary with Denominations. Just glance and go.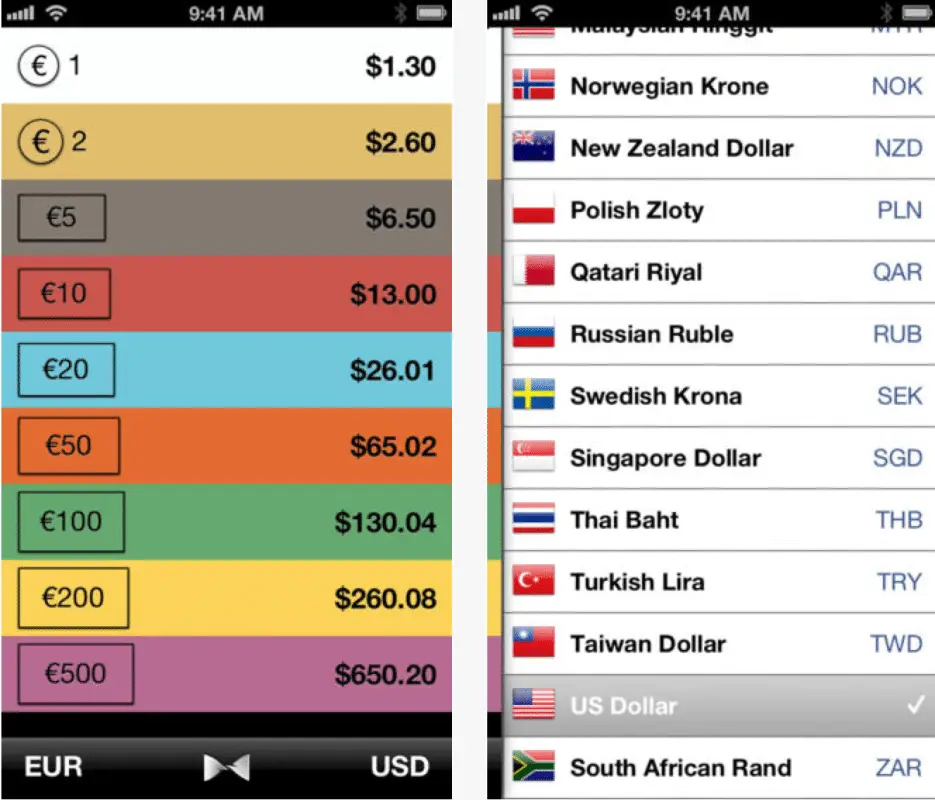 Free Alternative: XE Currency App
I use this app all the time whether I am traveling or not just to check exchange rates. It offers real time exchange rates and take the guess work out of getting cash out of the ATM, bills dining out, and converting foreign currencies back into the currency of your home country. The difference between this and Denominations is the price ($3) and you will be required to calculate each conversion. If XE offered a quick-glance chart it would have everything I need.
iOS | Android
Best Messaging App– WhatsApp
I don't think I have met someone outside the US who doesn't use WhatsApp. It makes staying in touch internationally simple. Just because Facebook bought it doesn't mean the app is less awesome now. I use WhatsApp to message over WiFi for free and over small data packages when I travel abroad.
Want to use your iPhone abroad for free? Read this.
Also read how WhatsApp can save you money when you travel.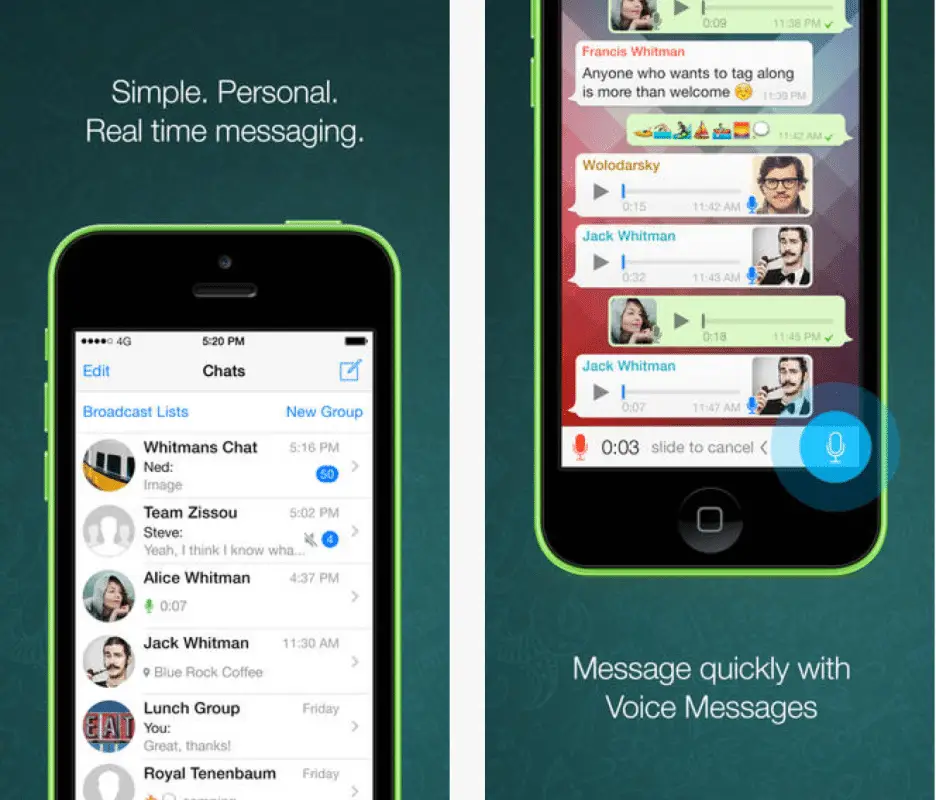 iOS | Android
Best All Around Flight App- Kayak Pro
Kayak.com is a very popular site to book flights and the app offers all that and more on the go. The app will manage your itinerary, book flights, book hotels, set flight alerts, track flight status, and even has a list of every airlines number when you need to rebook.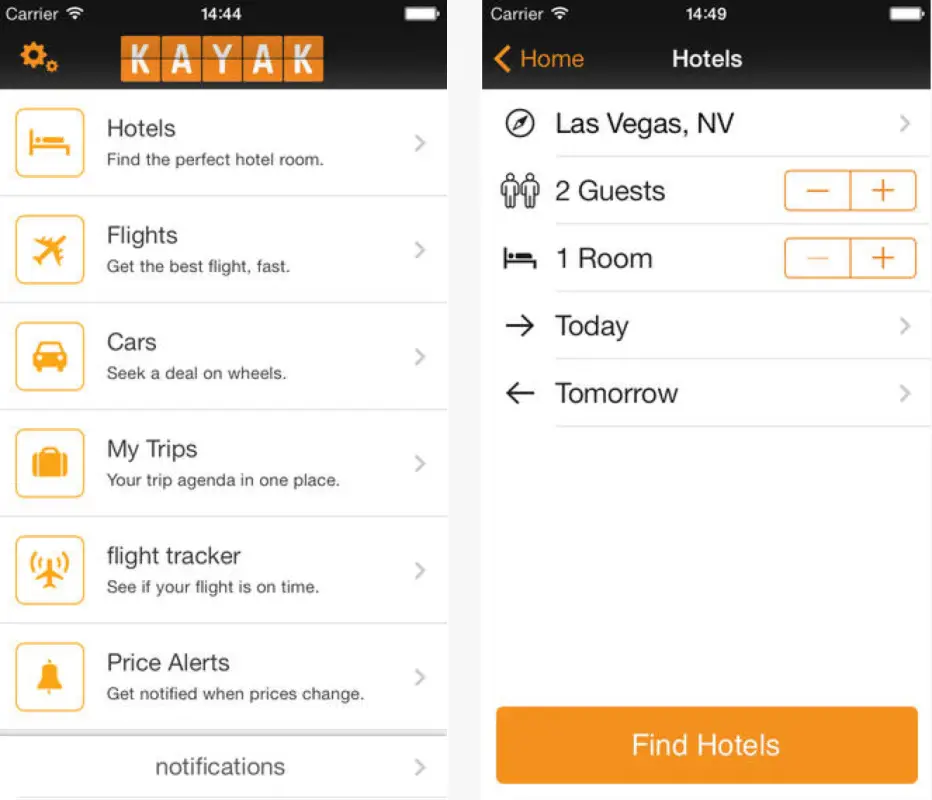 Kayak Pro is 99 cents but they offer a free version as well. iOS | Android
Best Travel Budget App– TripSaver
Nomadic Matt brought us How to Travel the World on $50 a Day
and now he has an app to help us stay on budget. He successfully launched a kickstarter campaign last year to create TripSaver. This all will help you track your expenses, set a budget, and even create easy to read graphs to visualize spending. Stay on budget with TripSaver.
iOS
Best Language Learning App– Duolingo
Duolingo allows you to learn a number of languages completely free and makes it entertaining. Learn Spanish, French, German, Portuguese, Italian, and English. It is easy to use as all you need to do is translate real-world texts in the language you are trying to learn and all while helping to translate the web. Duolingo is a win win.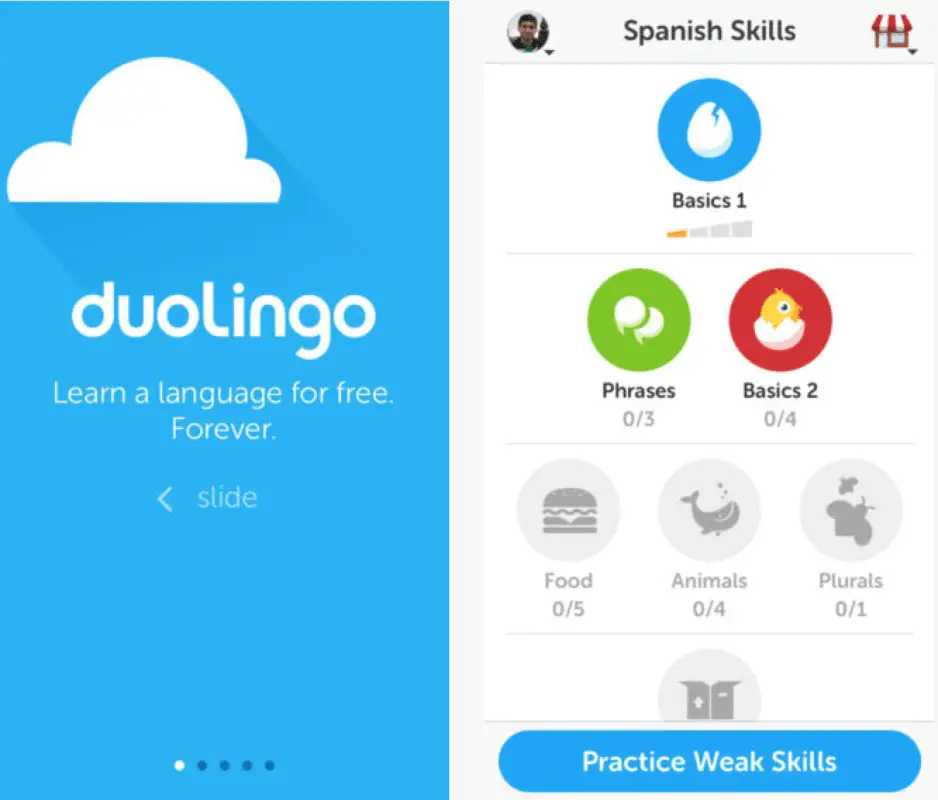 iOS | Android
Best Language On-the-Go App- SayHi Translate
Knowing a few basic phrases is handy for any traveler in a new country. SayHi Translate is an interpreter in your pocket and offers more than 100 languages. The basic package has 41 languages but you can buy others as needed. Speak into the app and hear yourself speak back in another language.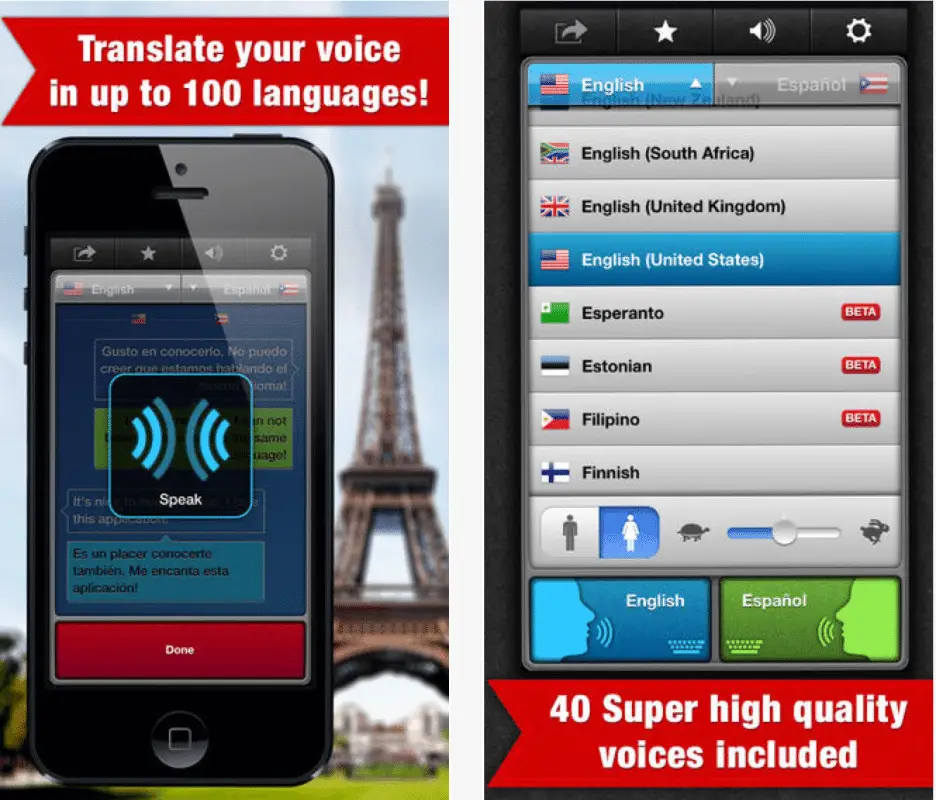 iOS
Best Offline App- City Maps 2Go Pro
This app has detailed offline apps that use no data. This means you can browse maps around the world, popular places, and even access guides on your phone without a cellular connection=no surprise cell phone bills. City Maps 2Go is wildly popular for a good reason and well worth the $2.99 for your next trip abroad.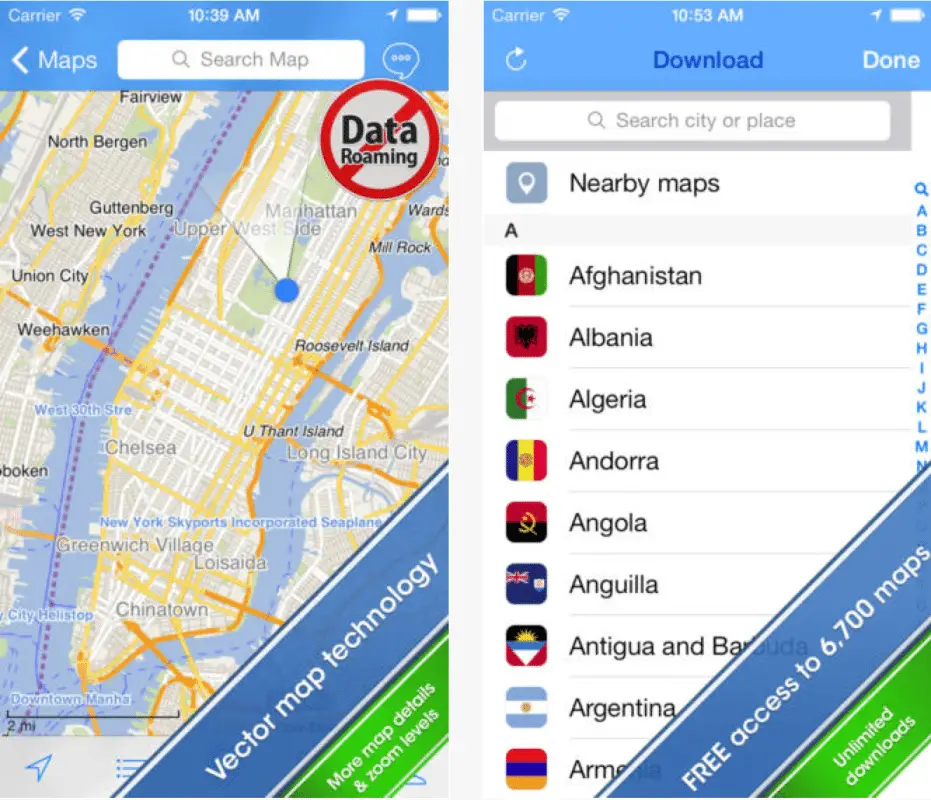 iOS | Android
Best Airport App– LoungeBuddy
LoungeBuddy is the only app to show you lounges from over 300 airports around the world. This app is great for frequent flyers and the casual traveler because lounge access rules are complicated. Which status gains you entry, which cards, how much, and can you bring a guest? These are questions LoungeBuddy can help you with. Lounges can offer wonderful amenities but don't pay for a lounge that doesn't have what you need. With LoungeBuddy you can try it before you buy it and see if that lounge is worth paying for.
iOS
Best Flight Tracking App– FlightAware
Their site offers a great resource for tracking flights in the air and you can do the same with their app. Use FlightAware's live map to track flights, gate changes, and cancellations. Even if you get most of these features from another app the live map makes this app worth the download. Good news is it is free.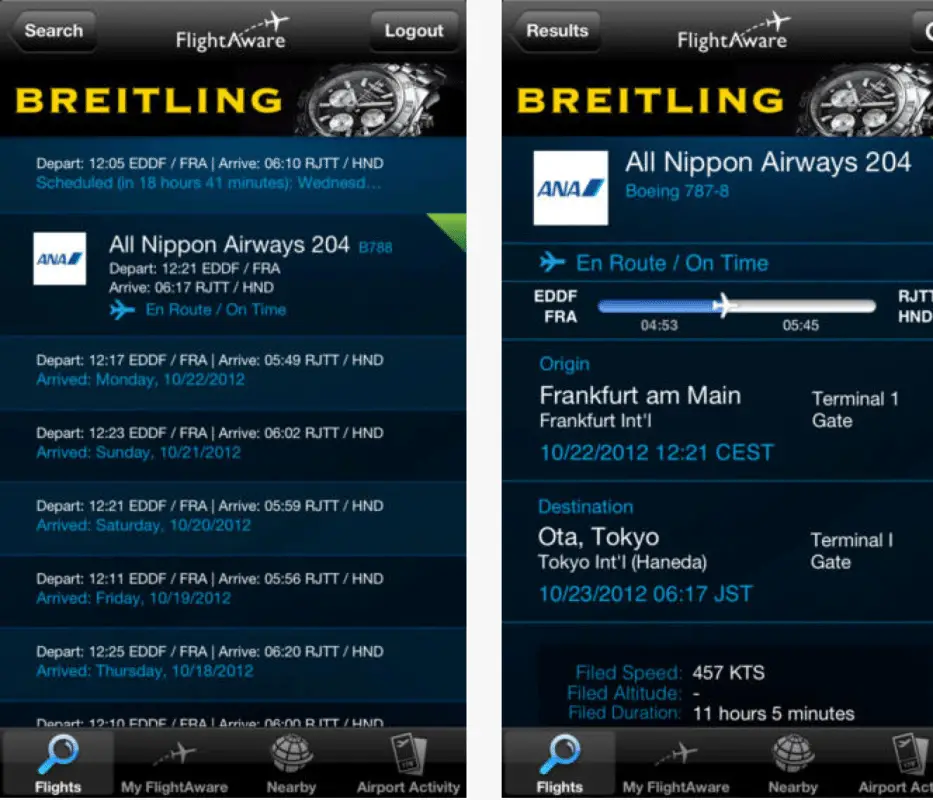 iOS | Android
Favorite New Travel Apps– AirHelp
Overbooked, bumbed, delayed?
AirHelp
will get you paid. It launched last year in Europe and they have already helped thousands of passengers receive compensation. This week they launched in the US, which means thousands more have access to their service. Basically when airlines screw up passengers are entitled compensation but airlines are not going out of their way to help you or let you know about this.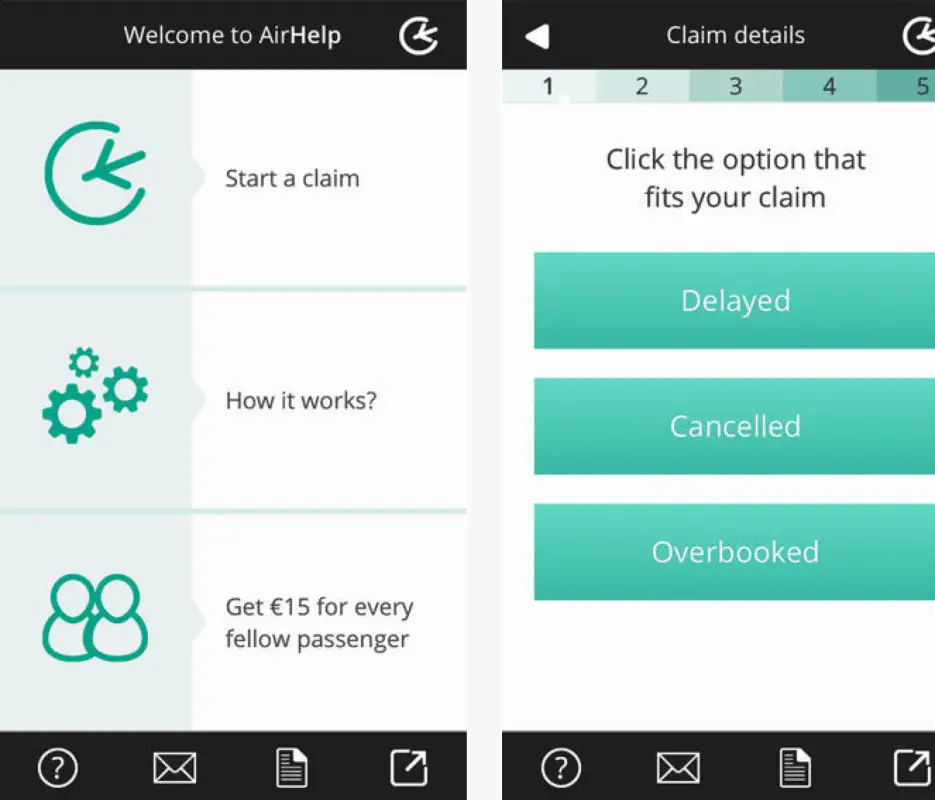 Mileways
Your all-in-one-travel app. This app makes it easy to keep your itinerary organized and even allows you to follow family and friends. All your flight information including gates, delays, and other statistics are clearly displayed. The best part is Mileways has partnered with AirHelp to get you compensation when an airline screws up. Another very cool feature is the Milestore. Redeem miles with their partners from Uber to Airbnb. Just because you don't have enough miles for a free flight doesn't mean you can't get something in return for your miles.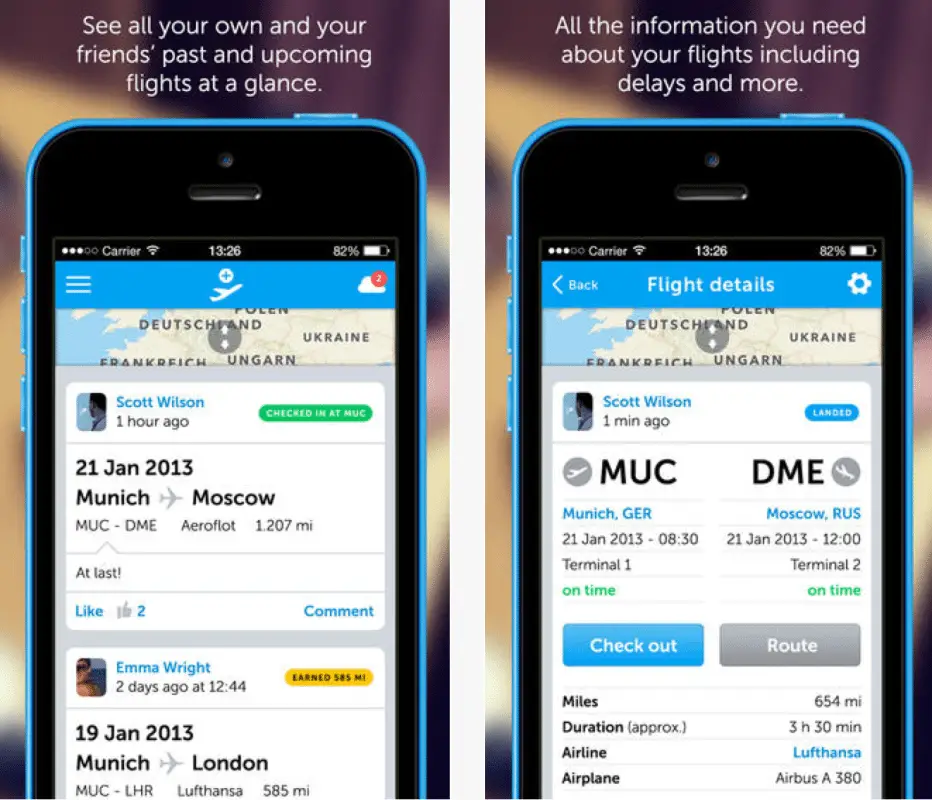 iOS | Mileways
Best Data Management App- My Data Manager
This is an incredibly handy and simple tool to use while you are traveling. My Data Manager will monitor your data usage and even alert you if you are about to exceed your data allotment. Never return home to bill shock again and use this free app.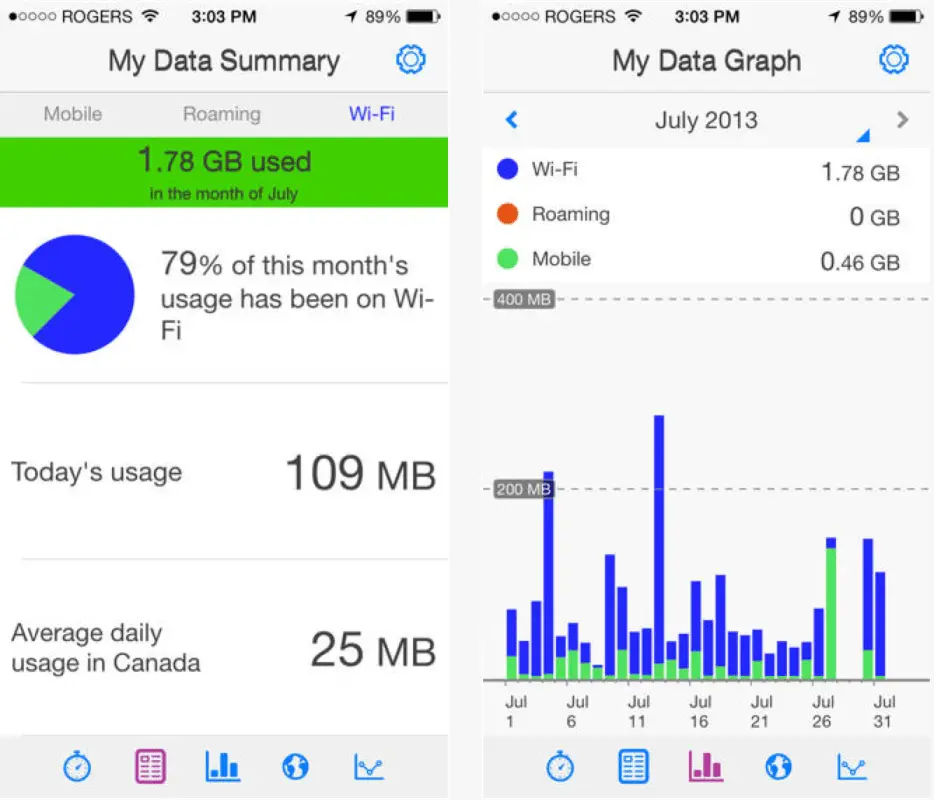 iOS | Android
Best Travel Guide App- mTrip Travel Guides
mTrip is another great offline travel app. When no data is required you no longer need to rely on WiFi or a data connection. mTrip offers travel guides for cities around the world and include attractions, museums, restaurants, bars, hotels, theatres and shops. It also offers traveler reviews complete with photos, ratings, prices and opening hours. The top in-app purchases are $4.99 and cities such as Amsterdam, Berlin, Florence, and Prague. However, there are many more detailed offline city guides to choose from.
Honorable Mention– SeatGuru
I use SeatGuru before I book any flight and the app is just as handy. Not all seats were created equal and SeatGuru shows you which seats are the best on every flight. The cabins are color coded with yellow, green, and red seats to show which seats are most welcoming. The will also show other info such as limited recline, shared entertainment, and bulkhead seating. It will also save you money when you realize that premium economy seat is not as good as your standard seat due to limited legroom and recline. The app is functional but not completely necessary since you can simply use SeatGuru.com from home before you start traveling. It is a handy travel app but if you plan ahead you probably won't need it except for those last minute seat changes.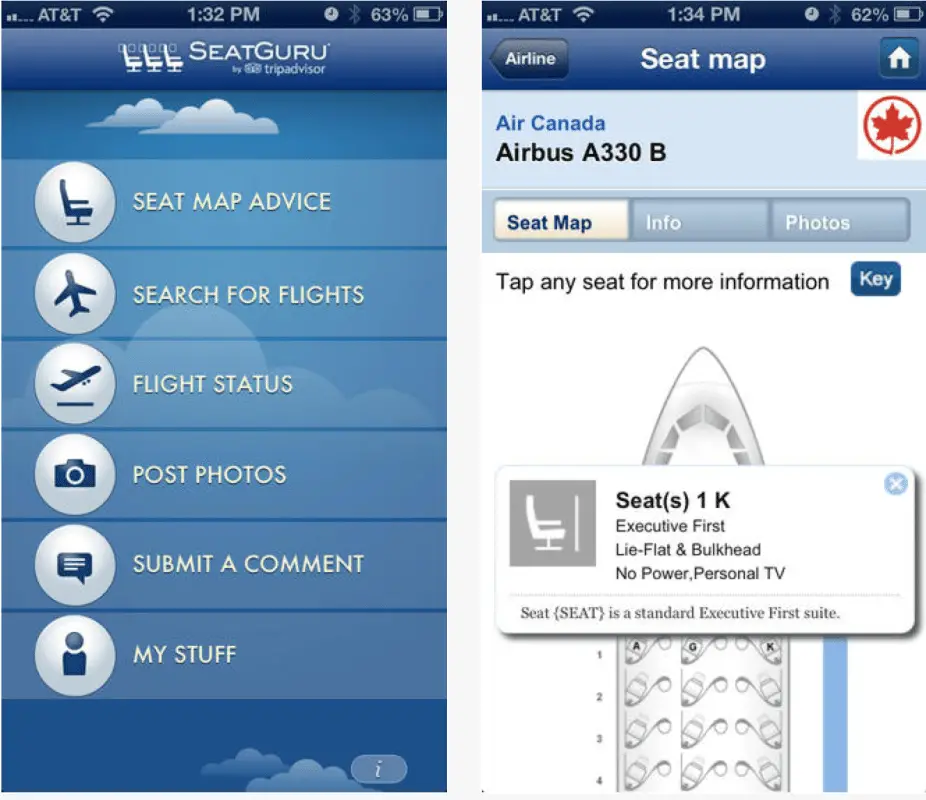 iOS | Android
Did I leave your favorite travel app off the list? Let me know in the comments and I will check it out.