Overbooking, delayed flights, and cancelled flights seem to be the norm today and that leaves the passengers out of luck. Airlines mess up a lot and leave the passengers with no place to turn.
That $12 meal voucher isn't going to cut it when I am stuck at the airport all day. In many situations passengers deserve to be compensated and that is where AirHelp comes to the rescue.
How Can AirHelp Assist You?
If there is a one to two hour delay upon arrival, the passenger is owed 200% of the one-way fare, up to $560. If the delay is over two hours, they are entitled to 400% of the fare up to as much as $1,300 (U.S. Department of Transportation's Code of Federal Regulations, Title 14, Part 250).
Every year, there is a total of $450 million in potential compensation owed to passengers being bumped due to overbooking on U.S. flights and $2.1 billion in potential claims for U.S. air passengers flying to/from Europe.
AirHelp launched last year in Europe and they have already helped thousands of passengers receive compensation. This week they launched in the US, which means thousands more have access to their service. Basically when airlines screw up passengers are entitled compensation but airlines are not going out of their way to help you or let you know about this. Henrik Zillmer, the CEO and Co-Founder, of AirHelp said,
"Our team, comprised of knowledgeable legal and IT experts, is here to fight for passenger rights and earn travelers the compensation they deserve. This proprietary system removes the challenges our users face when interacting with the airlines, so they no longer need to fear submitting a claim."
How to Use AirHelp
To receive compensation all an unhappy passenger needs to do is download the AirHelp app. Answer five quick questions and they will find out if they are eligible for flight compensation and AirHelp will even pursue the claims for those eligible.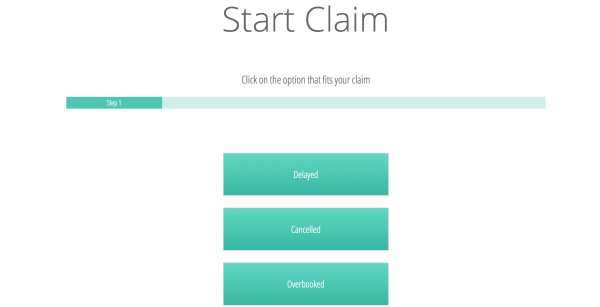 AirHelp only takes 25% (including taxes) of the value of successfully received claims. That percentage is just fine with me considering I would probably receive nothing without their help. Let them do their hard work while they compensate you for the airlines mistakes.
AirHelp Flight Statistics
I asked the founders at AirHelp to provide me with some figures for my home airports in New York. I know I would have been eligible to make claims in the past but did not know where to start or have the time. As you can see just looking at NYC there are a lot of passengers that would have been eligible to make claims against airlines for compensation.
[color-box]
Flights Eligible for EU Compensation
Airport
New York (JFK) Newark (EWR)
Delay
1,395
970
Canceled
1,200
934
Total
2,595
1,904
Passengers 303,615
222,768
Total Eligible 166,998,250 122,522,400
[vision_divider style="hr-dotted"]
Flight Delay Stats
Airport
New York (JFK)
New York (LGA)
Newark (EWR)
On Time   71.63%
75.05%
64.65%
45+ Min Late 12.11%
12.23%
16.22%
Cancelled 1.61%
4.85%
4.65%
Annual Flights
18,297
18,131
19,835
[/color-box]
Download AirHelp
AirHelp is free so check it out. iOS | Android
You can also start a claim online here and learn more about how AirHelp will get your money.