Driving down the Pacific Coast Highway had always been a dream of mine. I've driven parts of it many times but never come close to covering the more than 650 miles of highway that make up Highway 1, better know as the Pacific Coast Highway (PCH).
The views around San Francisco, through Big Sur, and on down to Southern California  are some of the best in the world for a road trip. I planned this road trip with a few stops and chose each one based on the Airbnb experience. That is why I wanted to find the best Malibu Airbnb for my PCH road trip.
This was in no way sponsored by Airbnb. I prefer rental properties to hotels and have always recommended Airbnb as my favorite booking site.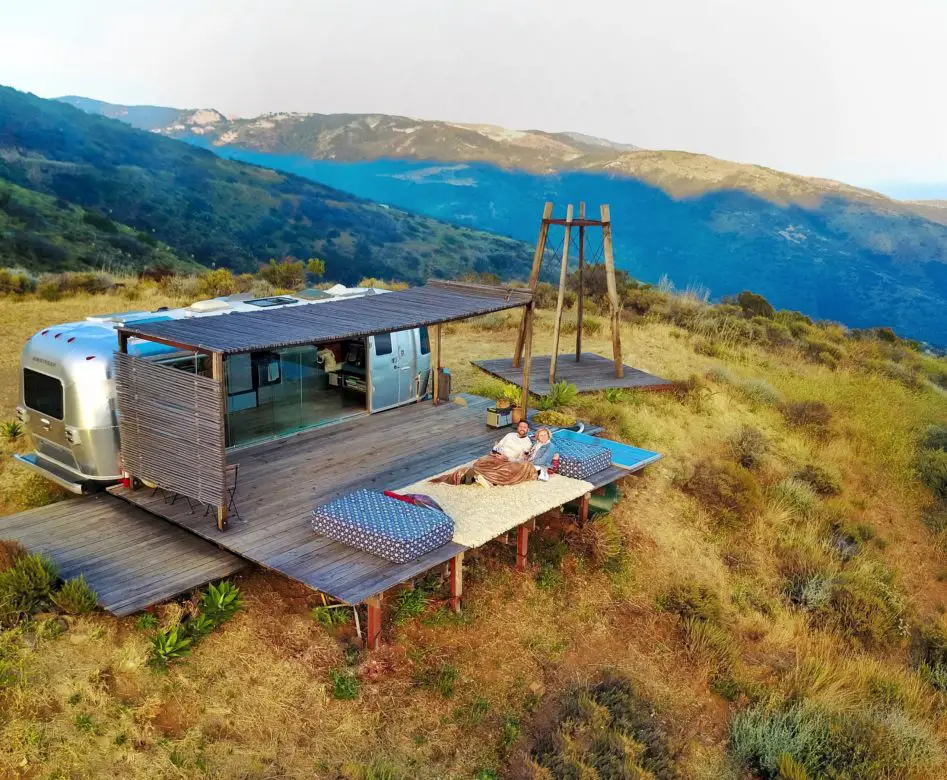 The views of Northern California were incredible but I was most excited about arriving in Malibu midway through my Pacific Coast Highway road trip. When I saw the photos on Airbnb of the Airstream I thought the place was too good to be true. But with over 150 positive reviews I knew it was too good to pass up while I was passing through Malibu. There is a reason the owner refers to it as a "Dream Airstream"  and why I can say it is the best Malibu Airbnb you will find.
The Airstream Dream in Malibu
Before booking an Airbnb rental I look for unique properties based on the location and reviews. This Malibu Airbnb had the most amazing location and an overwhelmingly popular review section. The Airstream sleeps 3 with one bed but I would recommend it for two people who are comfortable sharing a bed. There is an outdoor bathroom, shower, and running water. A third person could sleep on the couch and will definitely need a sleeping bag because it gets cold at night.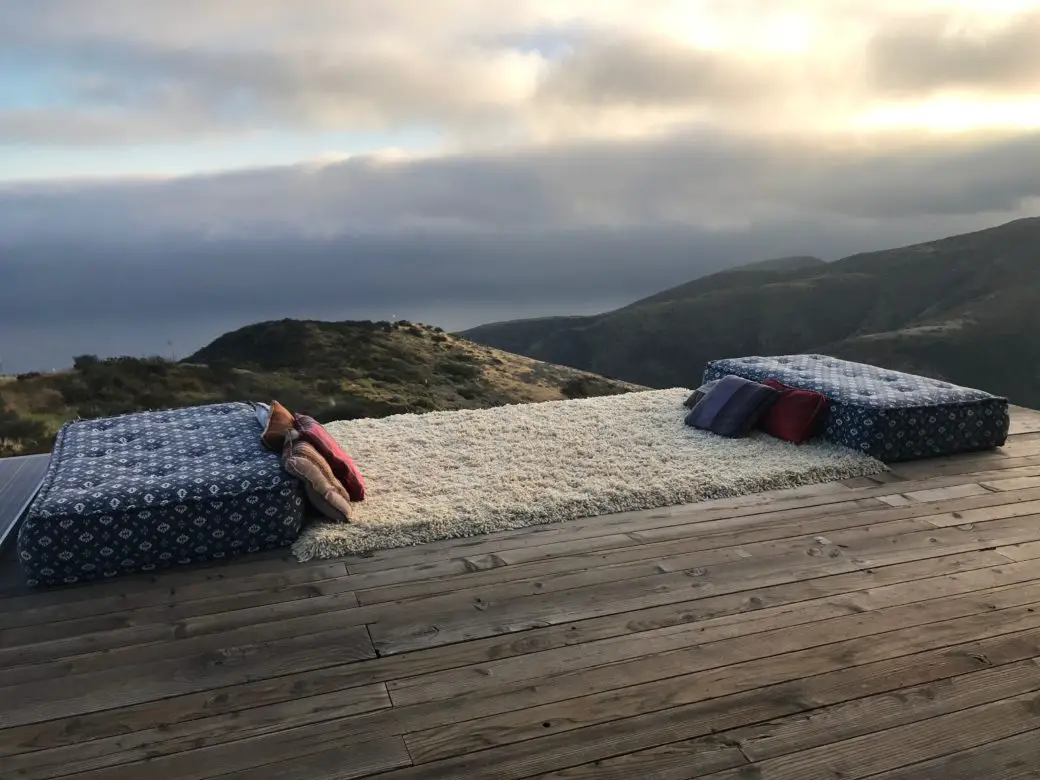 I would compare this to a luxury camping experiences, however, our water tank ran out of water on the first night after little to no use. The owner assured us this isn't normal but I would still treat this Airbnb as  luxury camping and don't expect long warm showers or a bathroom inside your house. There is a very nice bathroom constructed near the Airbnb with a well-lit path to find your way at night.  But remember you are staying there for the view and the experience in a one of a kind Airstream rental.
Location of the Malibu Airstream
The location of the Airstream is what sets this Airbnb rental apart from any other place in Malibu. It is perched in the hills and overlooks the ocean with unbelievable sunsets. It does require an off-road drive along a dirt road for a couple of miles up from the main road but the owners guarantees 99% of cars will make this drive (even her Prius). We had no issues with our rental car.
Getting there is not a problem but keep in mind there is no WiFi or cell service once you leave the highway and drive up into the hills. Make sure you have your directions ready to go.
Preparing for Your Night Under the Stars
Whether you've booked one night or a few under stars in Malibu you'll want to prepare for it. The Airstream has a great sound system for your iPhone, a full fridge and stove to cook dinner on. Buy food for dinner and breakfast and bring plenty of drinking water for your stay. You can easily make the drive down to town each day to refuel supplies or get lunch in Malibu. It all depends if you want to spend the day up in the hills, go for a hike, or hit the beach.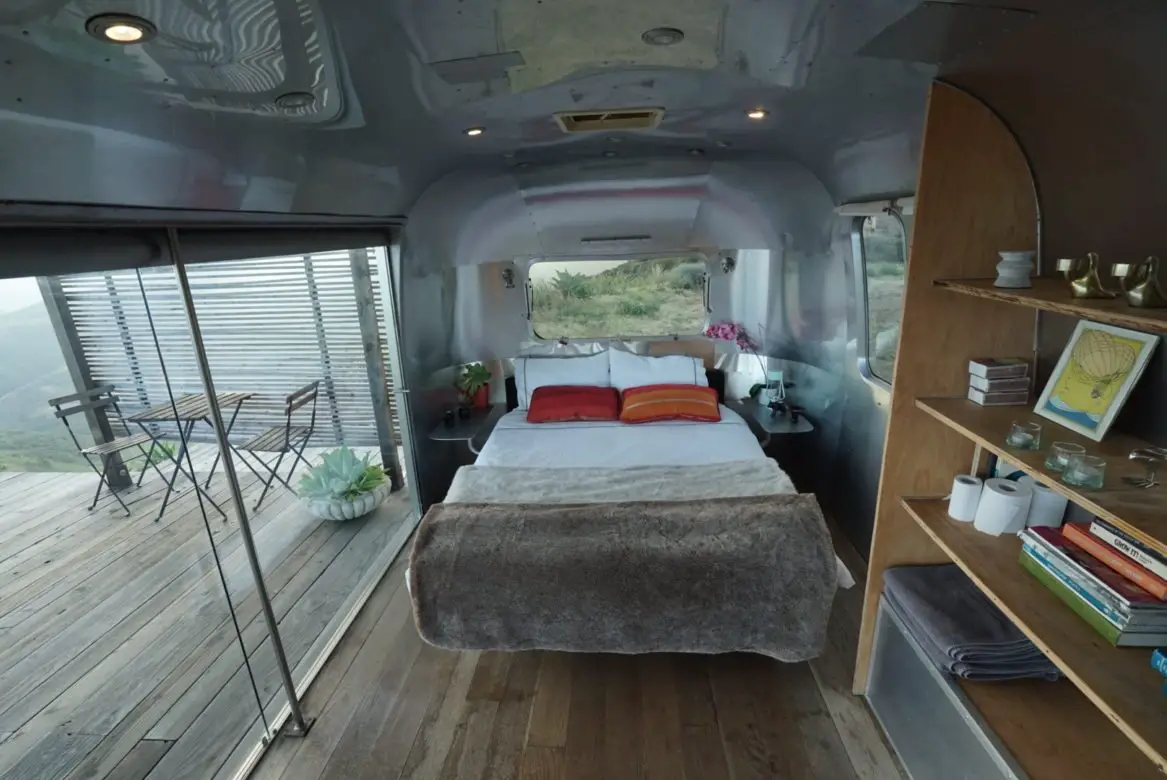 Booking the Malibu Airstream
After Karlie Kloss and Taylor Swift stayed here it made it a little more difficult to book but that only means you will need to plan ahead. The Malibu Airstream is often booked 4-6 weeks in advance but the good news is it only requires a 1-night booking.
At $500 per night most people probably won't feel more than one night is worth it. But is it worth it for even one night at this rate? In my opinion it is. Arrive early, enjoy the sunset, and make the most of your morning for a full experience in the Airstream. I arrived late on my first night which is why I booked two nights in Malibu Airbnb. It is completely up to you but this is without question the best Malibu Airbnb experience.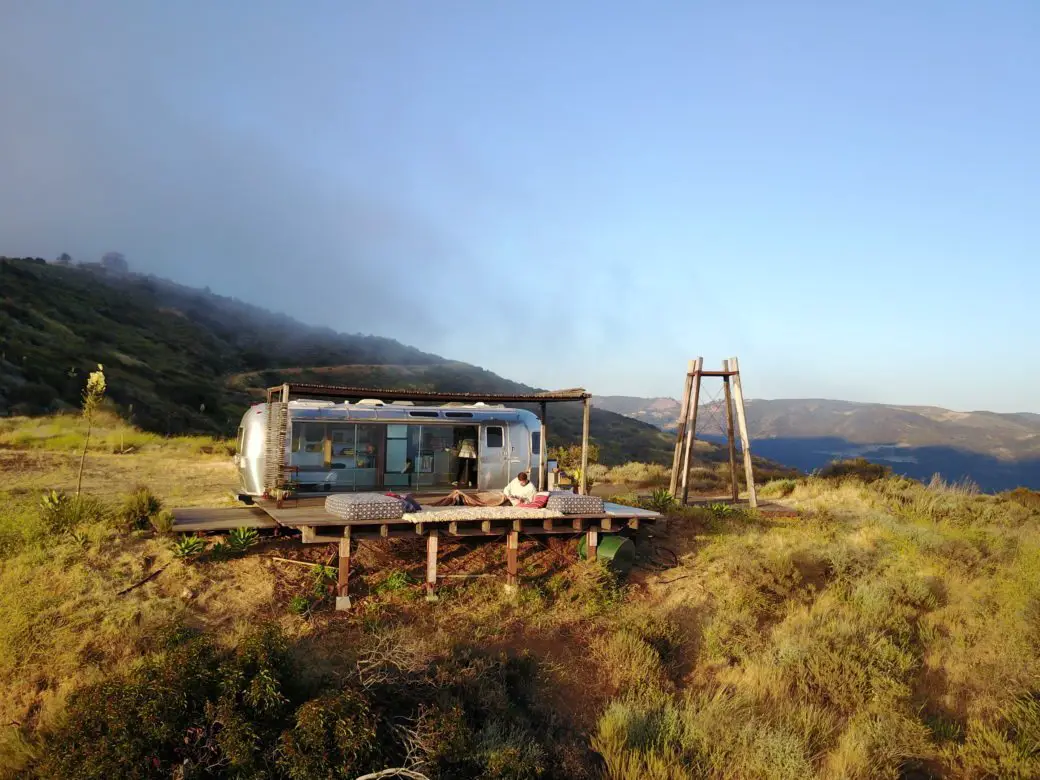 Overall, this is a unique experience and worth the price if you're looking to escape L.A. for the weekend or stop on your way down the PCH. The Malibu Airstream was the highlight of my road trip and I'd stay there again next time I am in the area.
If you want to see more photos of the Malibu Airstream and available dates check them out on Airbnb.
Malibu Airbnb Airstream Dream Video
Book the Malibu Airstream Dream