The Outer Banks of North Carolina is an amazing destination to spend a long vacation but we can't always take a week off at a time (or more) during the summer. Luckily, the Outer Banks is the perfect weekend getaway and you don't need one or two weeks to enjoy the best of OBX. Let this be your Outer Banks weekend guide and make the most of your vacation.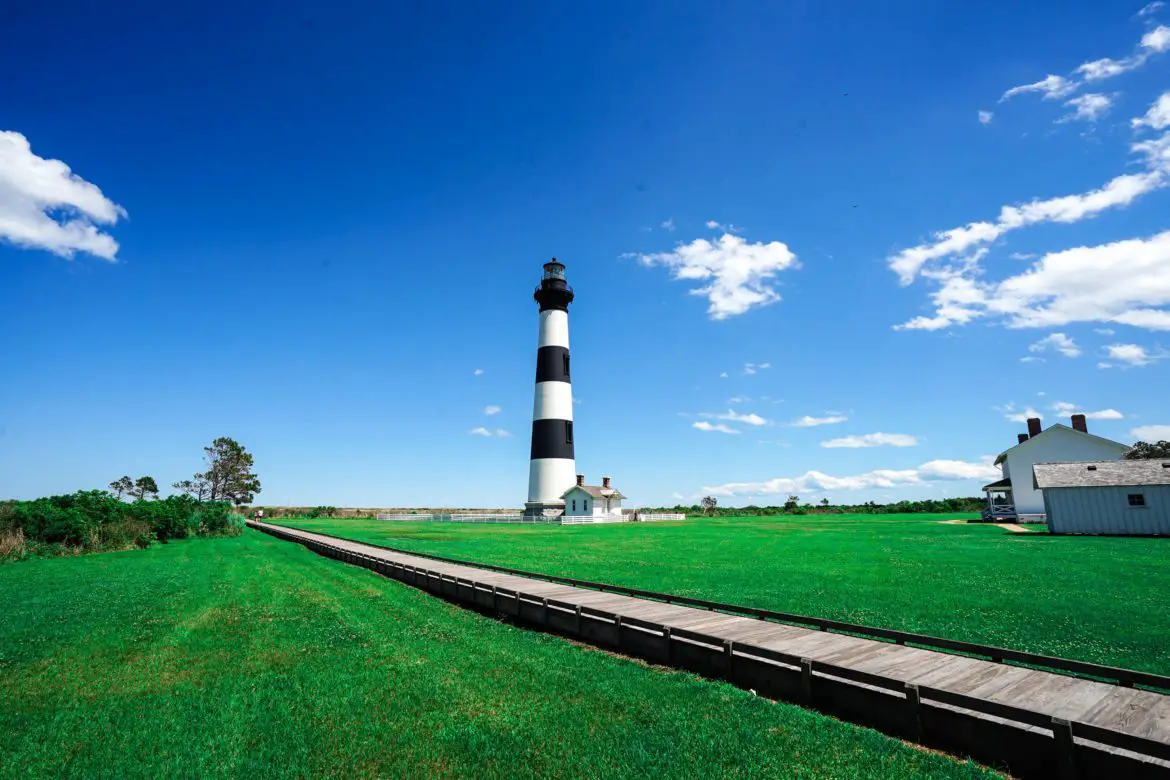 How to Get to the Outer Banks
You can fly or drive to the Outer Banks but that is solely up which is easiest for you and where you're coming from. Norfolk International Airport is 82 miles north and Raleigh Durham International Airport is 192 miles west. If you are going to the Outer Banks for a long weekend I recommend flying into Norfolk since it is significantly closer than Raleigh Durham. If you choose to drive keep in mind the roads are more congested in the summer months and to plan your time accordingly getting back to the airport.
Where to Stay in the Outer Banks
One of the best things about the Outer Banks is there is truly something for everybody and every budget. There are large homes on the beach for families, condos for couples, and hotels spread across the islands. As with any popular destination homes are going to increase as they get closer to the beach. The good news is there is a wide range of accommodation to choose from.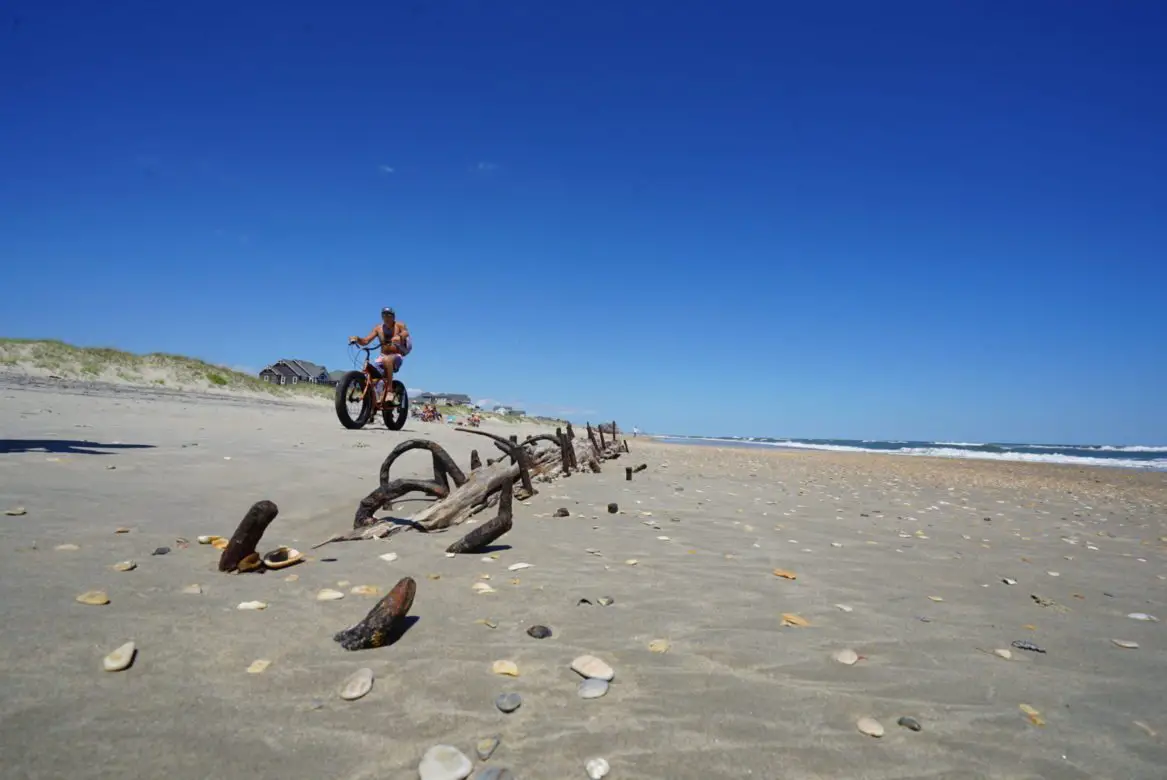 Where I stayed in OBX
Watermen's Retreat– Located in Cape Hatteras you'll find Watermen's Retreat. There are 14 luxury condominiums on the property and they offer some spectacular sunsets. These are ideal for groups or families that need multiple bedrooms and space to spread out. There is a bar and restaurant onsite as well as the REAL Watersports Complex.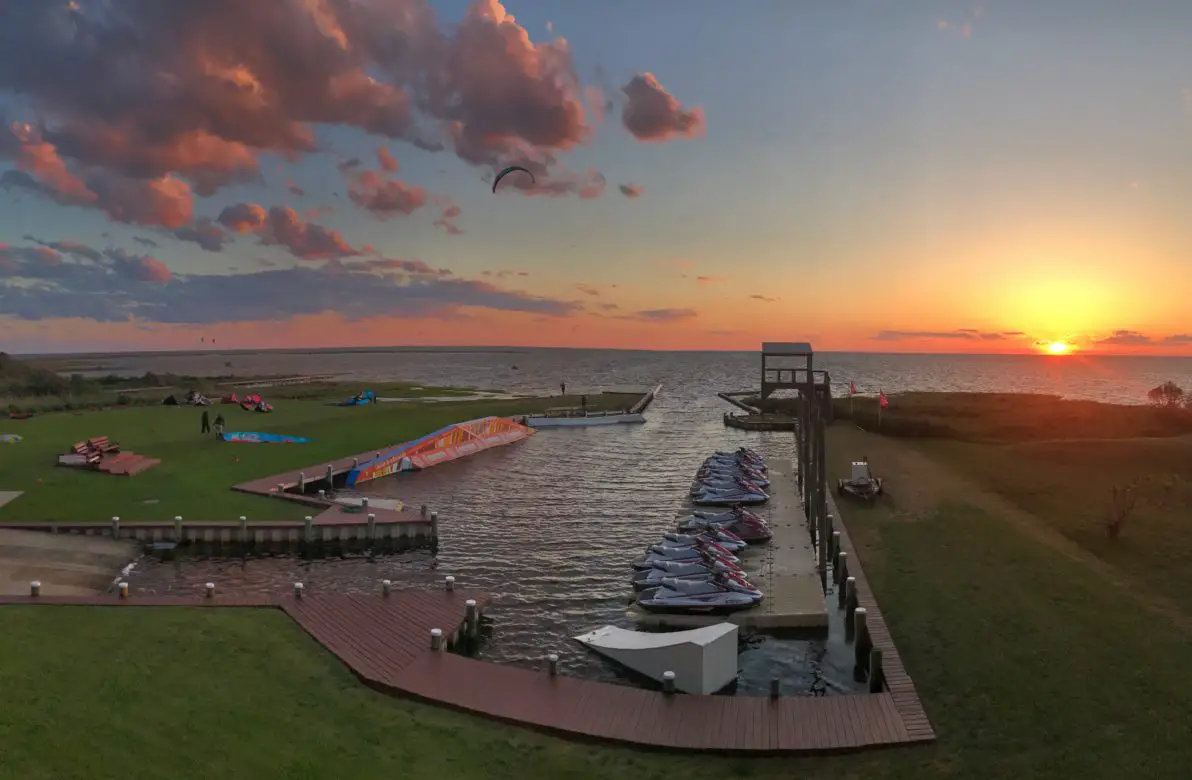 If you are into kiteboarding, standup paddleboarding, or surfing this is a great place to stay while in the Outer Banks for the weekend.
How to Book Accommodation in OBX
Keep in mind accommodation will fill up fast in the summer months so it is wise to book months in advance if possible. I also used First Flight Rentals to check out another condo in a different part of the Outer Banks. This condo offered direct beach access and a pool and no access to water sports. It really depends what you are looking for during your long weekend in OBX.
How to Plan a Long Weekend in the Outer Banks
A long weekend in the Outer Banks is plenty of time to enjoy some of the best beaches the U.S. has to offer and enjoy some of the best attractions in OBX. First, plan on visiting a couple of beaches while you are in town for the weekend. Dare County has over 100 miles of shoreline which means there is plenty of room to spread out.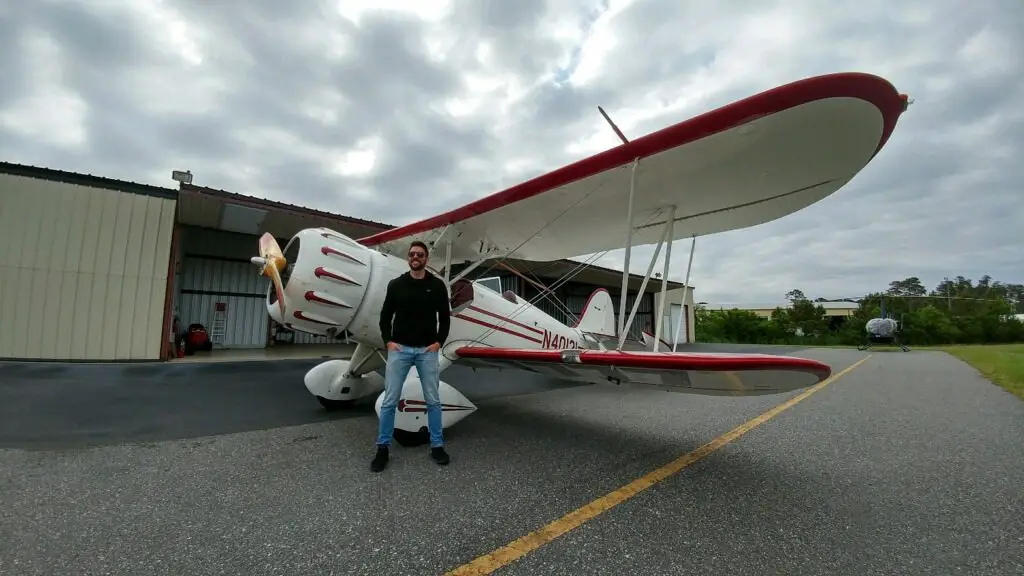 Choose a few things to do during your long weekend. You can't see it all in one trip to the Outer Banks but you can go for a scenic flight in a biplane, visit the Wright Brothers Memorial, go horseback riding on the beach and so much more.
Check out My Favorite Thing to do in the Outer Banks for a few ideas.
Your Outer Banks Weekend Guide
This Outer Banks weekend guide will get your started with some of my favorite things to do. You aren't going to see it all in the Outer Banks in one weekend but you can still have a great time. Plan ahead by booking your accommodation early. Determine if it cheaper to fly or drive and which airport is best for your travel needs and budget. Decide which beaches you want to see and book a few little OBX adventures as well. A little planning will go a long way to making the best of your Outer Banks weekend guide.
Need help planning your trip? Check out OuterBanks.org for some inspiration.