There is something special about a cold beer when you sit down after a long day exploring a new city or place. The way a beer tastes in that moment or place makes it taste that better than it usually would.
It tastes better than any beer you've ever had before even though it's probably nothing special. These are my favorite types of beers. The beers that taste exceptionally good simply because of where you are, who you are with, or what you just experienced.
These might not win any international awards for taste but they are some of the best damn beers I've ever enjoyed.
Border Crossing Beers
This beer is special to me. I love Haiti. I founded a non-profit to support schools there  and worked for another non-profit that sent relief to some great programs so naturally I love their beer.
The first time I visited Haiti I had no idea what I was doing. I drove from the DR to the border of Ouanaminthe and Dajabon and walked across to Haiti. From there we made a new friend and explored the border town in the blazing heat. Finally, I asked our new friend, Wislyn, where we could get a beer. That's when he introduced me to Presitge (which is in my fridge in Brooklyn right now too-thanks, Andrew). Prestige has actually won some awards and it's delicious.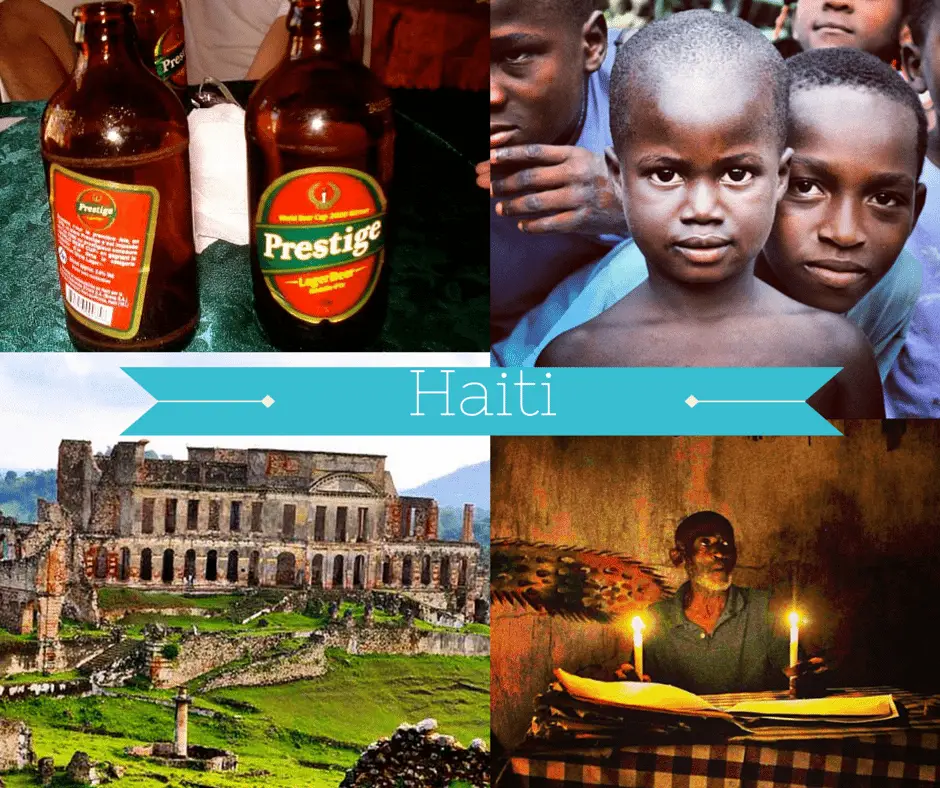 Prestige- Haiti
Safari Beers
There is nothing tiring about watching amazing animals all day from your safari truck but that doesn't mean a Safari Lager isn't well-deserved. It goes great with for a picnic on the Serengeti or back at the tent camp around the fire.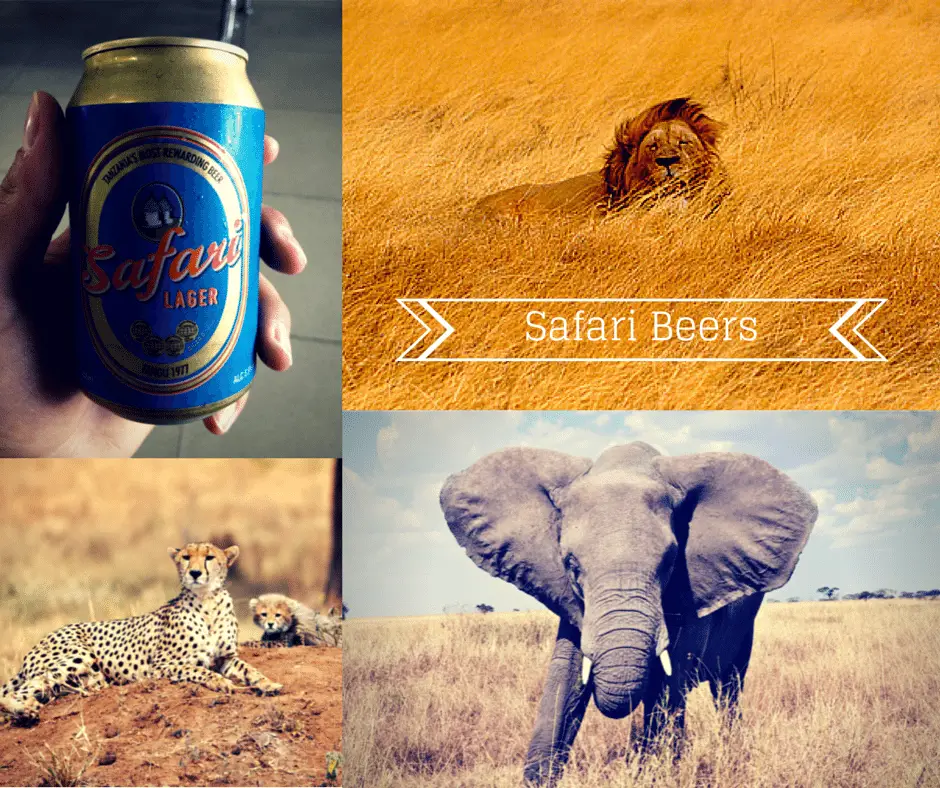 Safari Lager- Tanzania
Sunset Beers
The Ngorongoro Crater in Tanzania is one of the most amazing places I've ever been.  Sitting back with cold Kilimanjaro Lager and watching the sunset is hard to beat.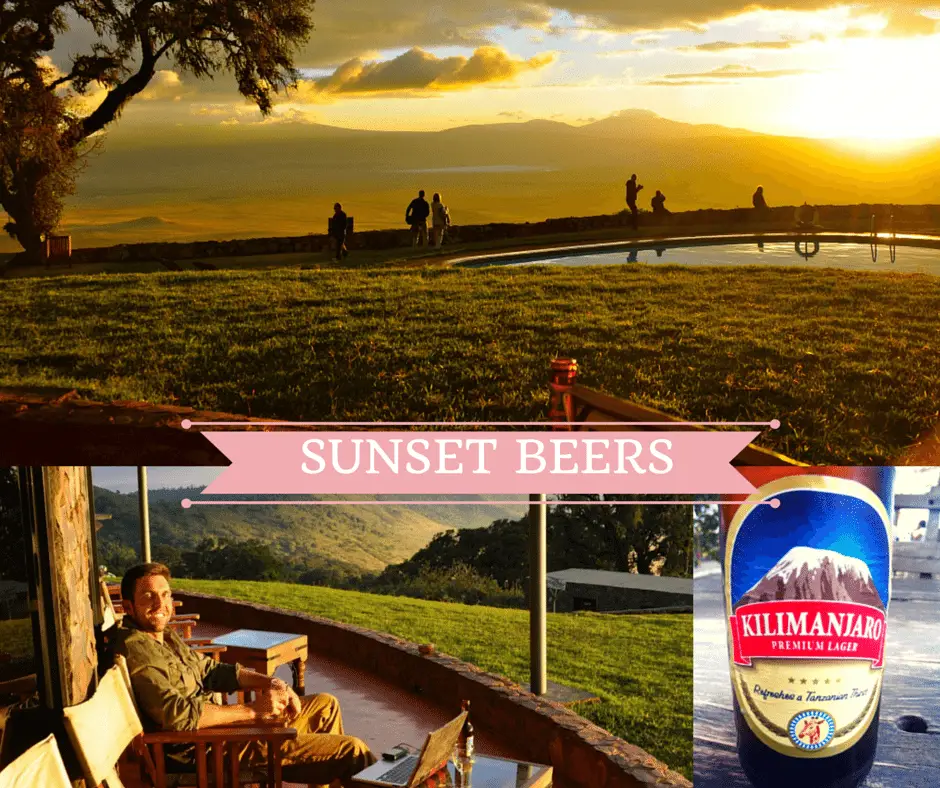 Kilimanjaro Lager- Tanzania
Old Havana Beers
When I booked a flight to Havana I didn't know what to expect but I was excited to try the local beers since they aren't available in the U.S. Generally Caribbean beers are nothing special but this beer tasted especially good that day because of the extra effort it took to get to there. Cuba travel has now opened up to Americans and I highly recommend a trip before it's just like any other destination in the Caribbean.
Find Out How to Get There: How to Travel to Cuba as an American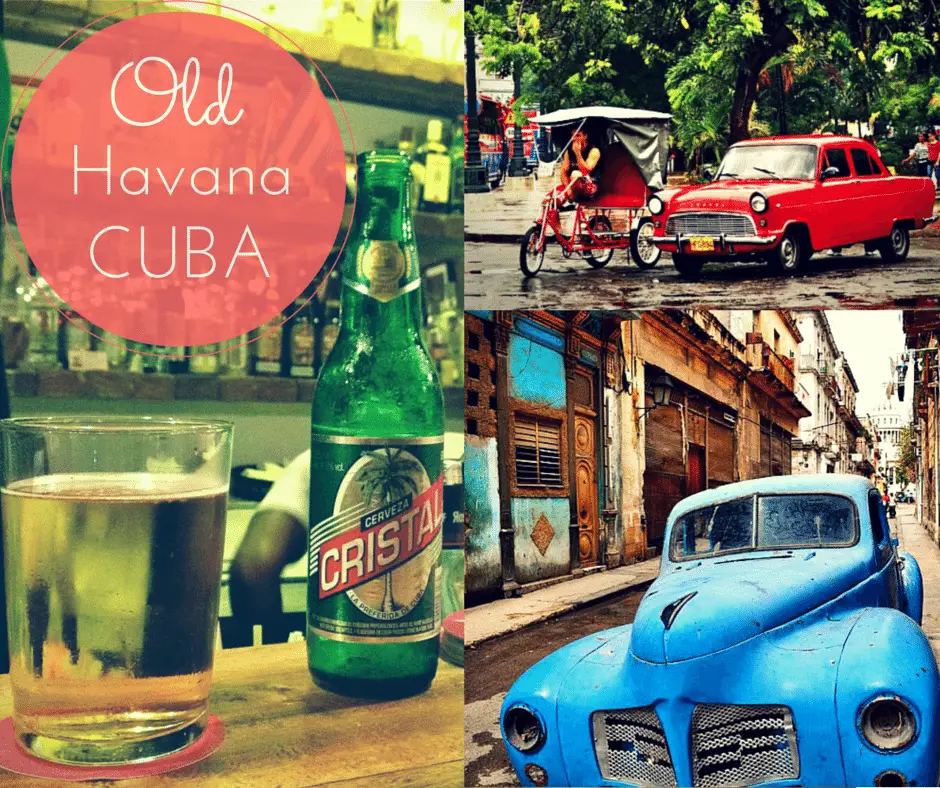 Crystal- Cuba
Beers With a View
Not a Czech beer but only because I didn't have a photo of one. It really doesn't matter what you're drinking when there are views of Dubrovnik. It is one of the most beautiful cities I've ever been to and there are some great little spots along the coast to enjoy a drink and an amazing view.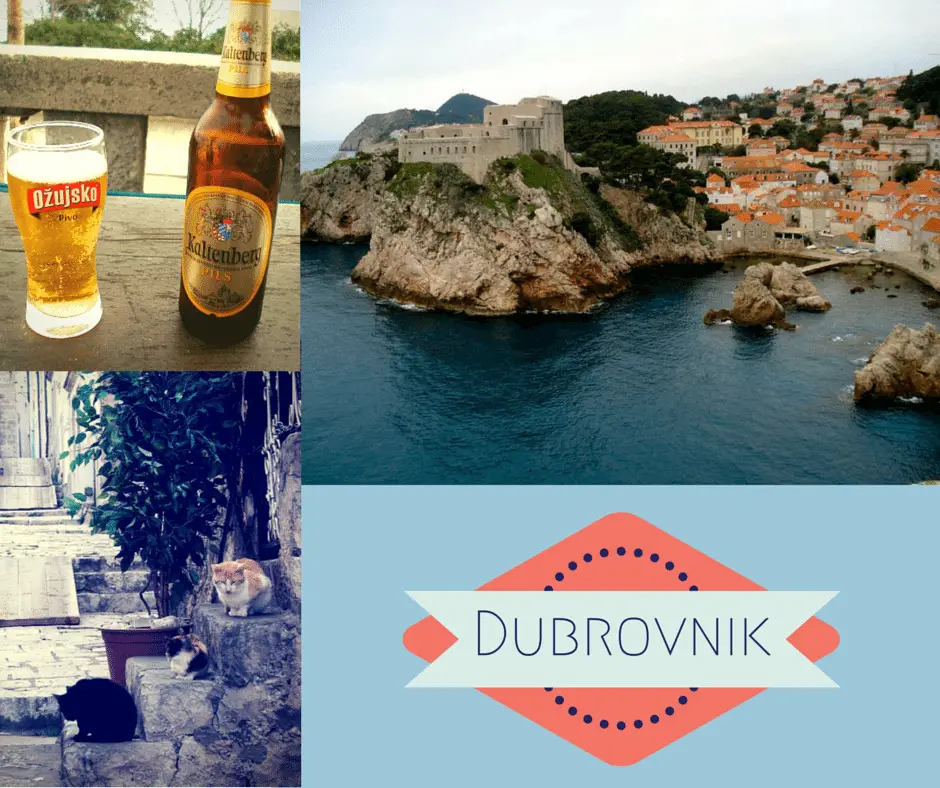 Dubrovnik- Croatia
Walking the City All Day Beers
I can't count how many times I've exhausted myself exploring a new city on foot. It is one of my favorite things to do when I land in a new place. At the end of a long day on foot it's nice to relax with a beer no matter where you find yourself in the world.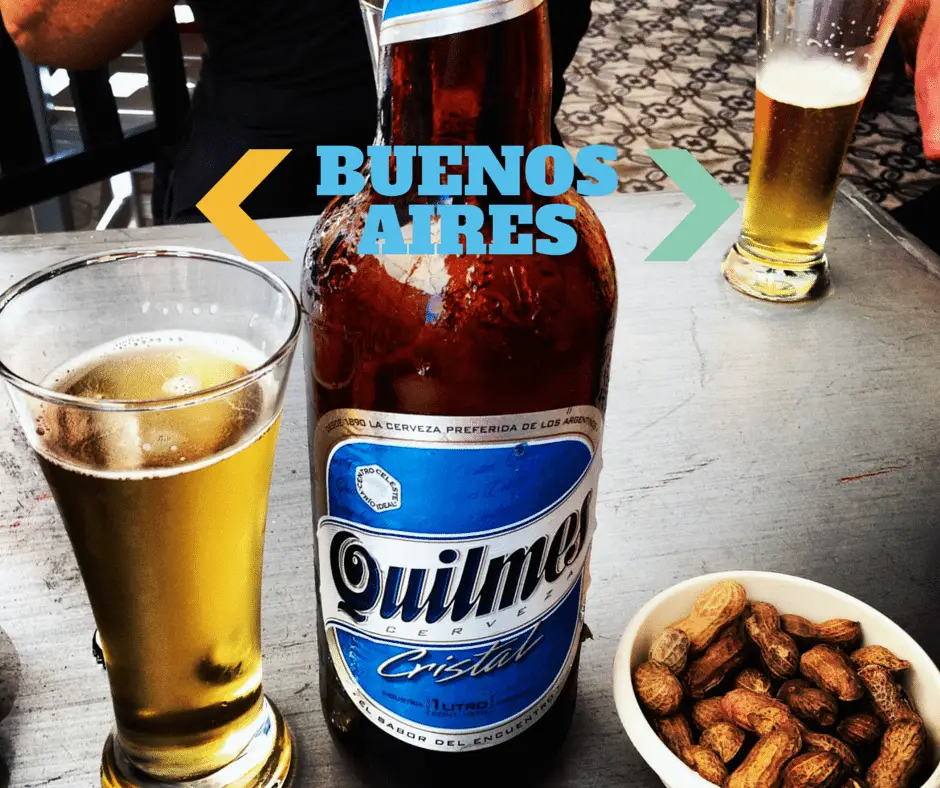 Quilmes- Argentina
World Cup Beers
The World Cup in Brazil was one of the greatest times of my life. Watching USA take on Ghana in Natal was like 10 Super Bowls in 1 and it was just the group stage. I've been Super Bowls, World Series games, and Major Championships but nothing compares to cheering for your country at the World Cup.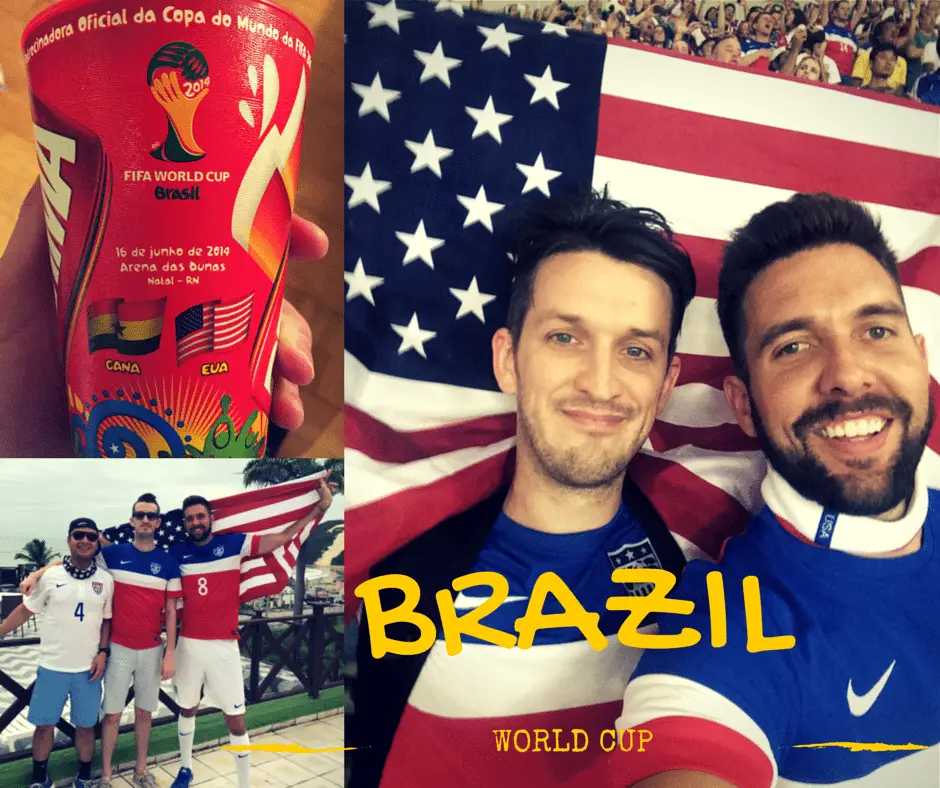 Brahma- Brazil
Done Drinking Wine Beers
Drinking wine, touring vineyards, and wine tasting is a lot of fun but eventually enough is enough. After a couple of weeks in France I needed a beer. Beer at dinner is a nice way to break up a day of wine tastings and sample some local brews. I had never really enjoyed French beer until I discovered these beers in Beaune, France.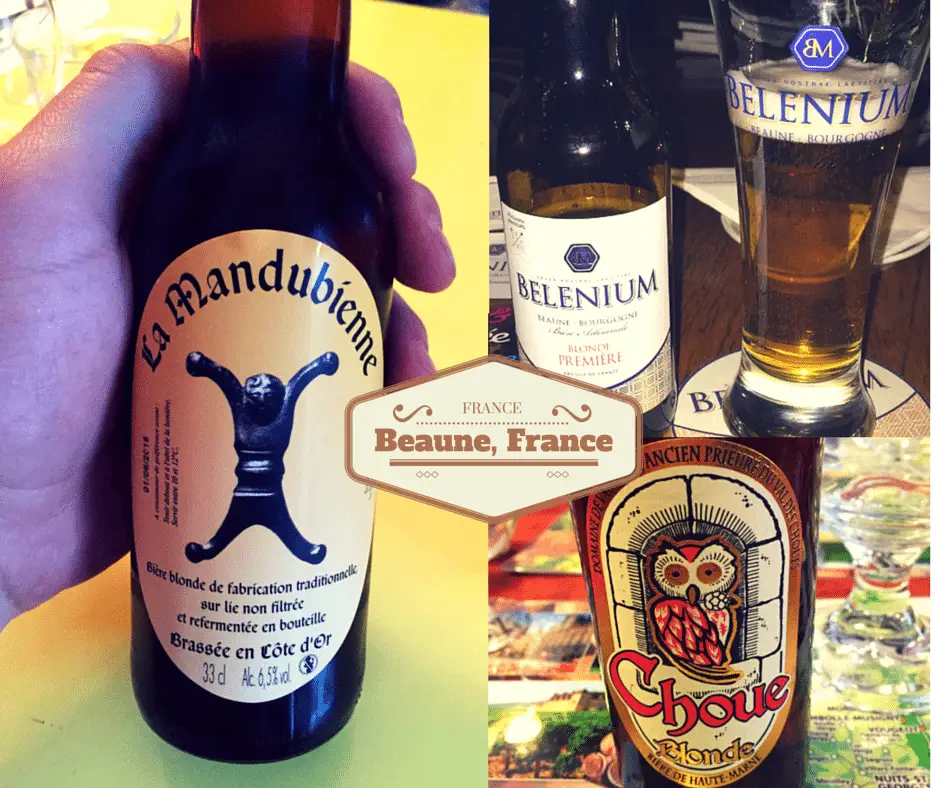 Beaune- France
After a Long Journey Beers
Traveling can be tiring even if you are simply sitting on a plane. My flight to Sri Lanka took me through Dubai and ended with a 4 hour drive to my hotel. The trip was 100% worth it but after over a day of traveling I was tired. An amazing dinner and a great beer was all I needed before calling it a night. A cold beer is a nice little reward for sleepy travelers.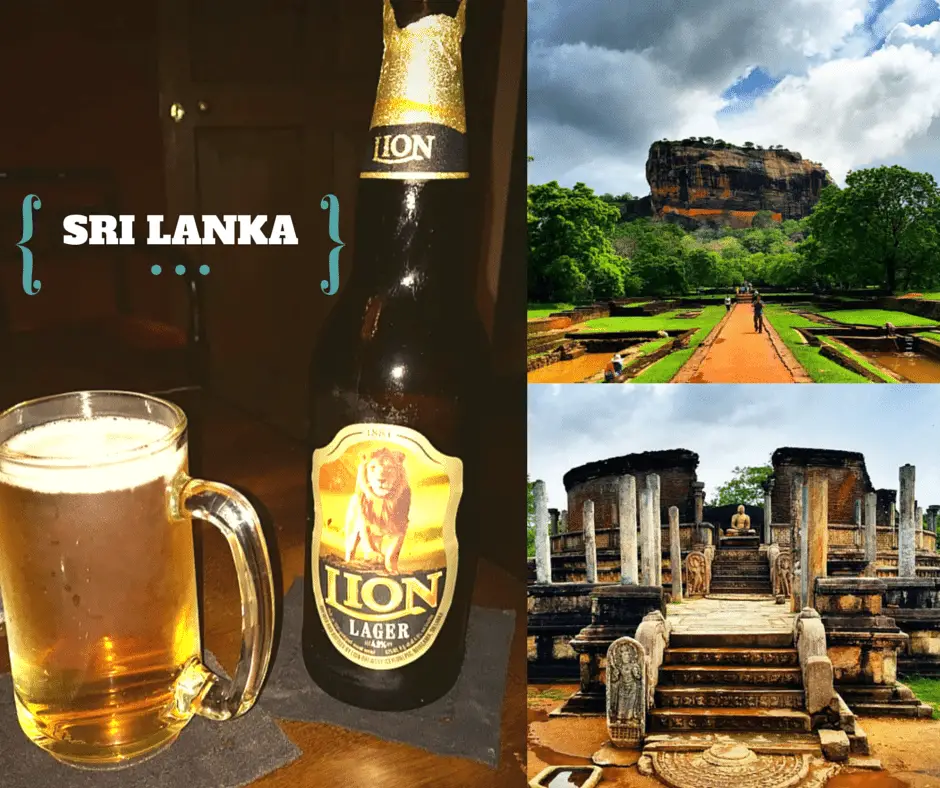 Lion- Sri Lanka
After Eating Balut Beers
If you enjoy eating Balut I am impressed. Balut is a developing duck embryo that is boiled and sold as street food in the Philippines and other countries in S.E. Asia. It is usually around 17-19 days old (sometimes 21 days) when you buy it on the streets. I am willing to try anything but I had a San Miguel handy to wash it down.
Not pictured: More photos of Balut. Feel free to google image search those on your own.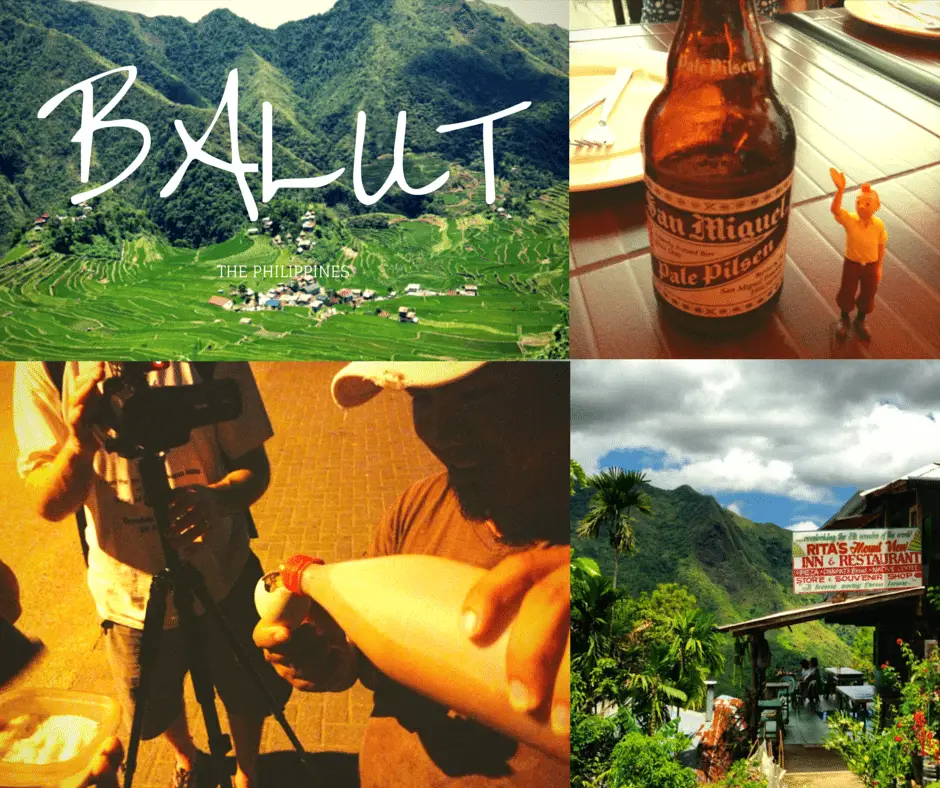 San Miguel- The Philippines
Beers with Old Friends
Making friend around the world is one of the best things about traveling. The only thing better than new friends is when they become old friends and your friendships last a lifetime. These are the beers and moments you never forget.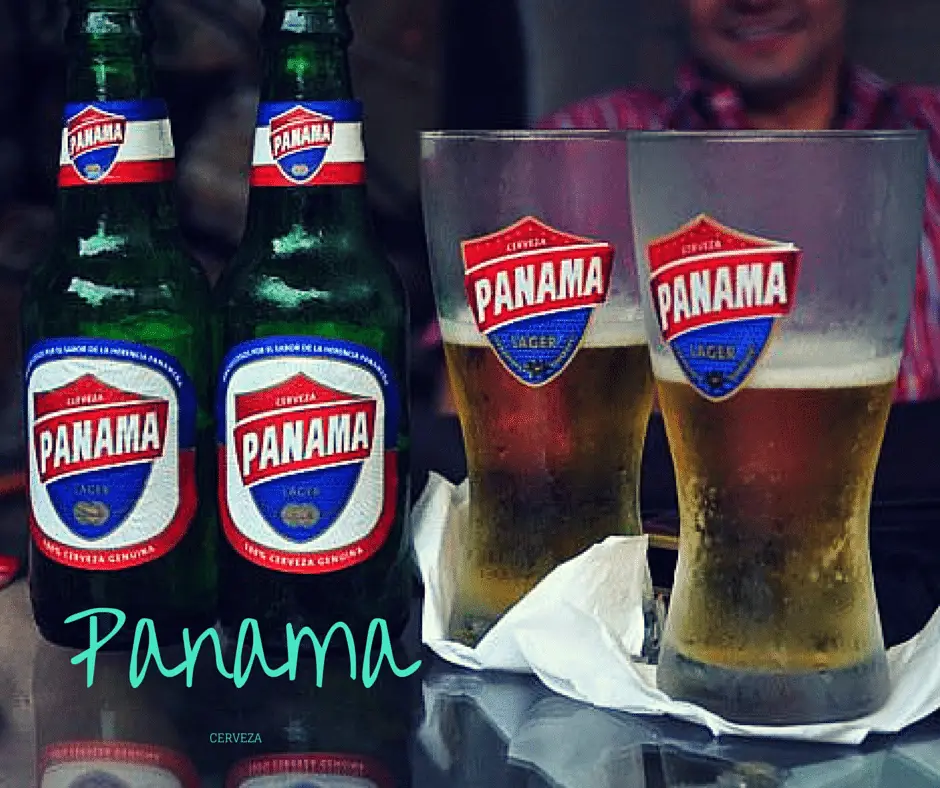 Panama Cerveza- Panama
World Series Beers
Beers at major sporting events are awesome simply because of where you are. If your team made it that far it's time to celebrate. The beers taste even better if you win the whole thing but just being there is a once in a lifetime moment to never forget.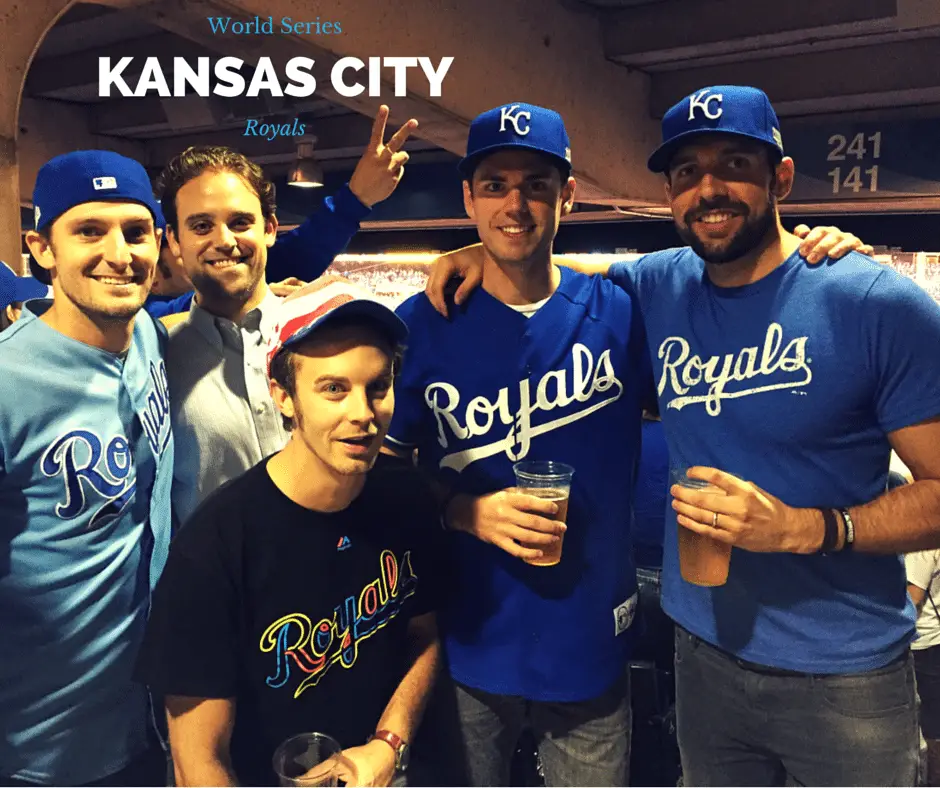 No idea- Coors, Bud, Miller? Doesn't matter.
Bourdain Beers
Do you need any other reason to drink?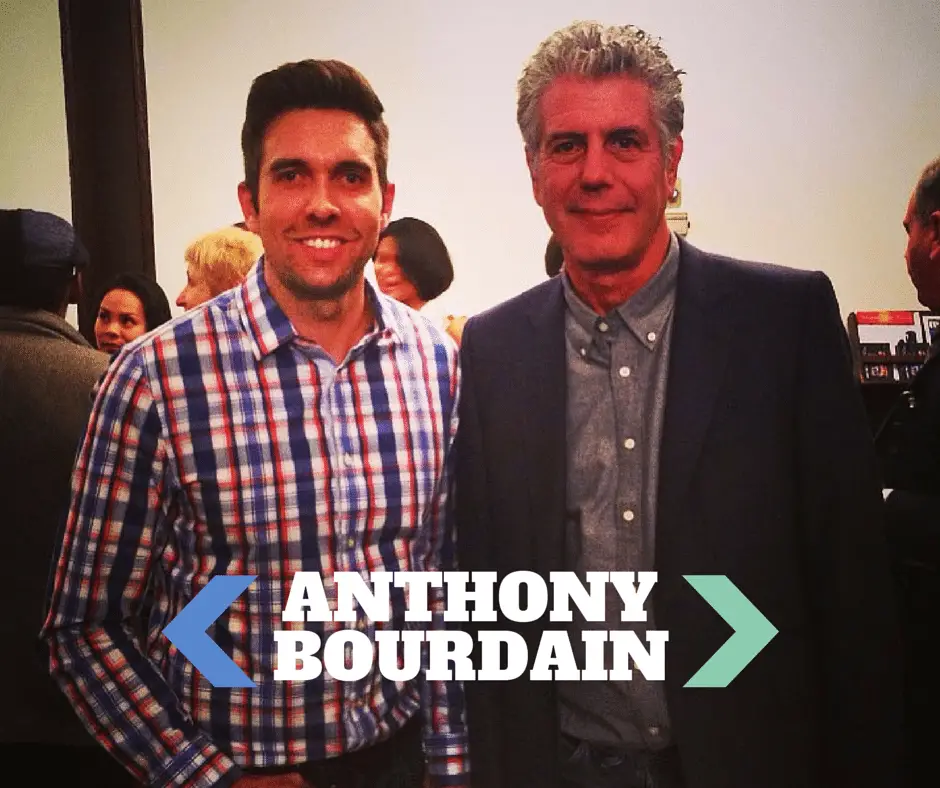 New York City
19th Hole Beers
The 19th hole is a tradition every golfer enjoys and one I have enjoyed since I was a kid. I remember enjoying the 19th hole with my Uncle in Kansas City and still keep the tradition going today with friends no matter where I am golfing in the world. Once I was old enough to upgrade from cold Cokes the 19th hole has been a lot more fun. During my UK road trip with my friend Mike we made sure we had a couple of beers after our round in historic St. Andrews.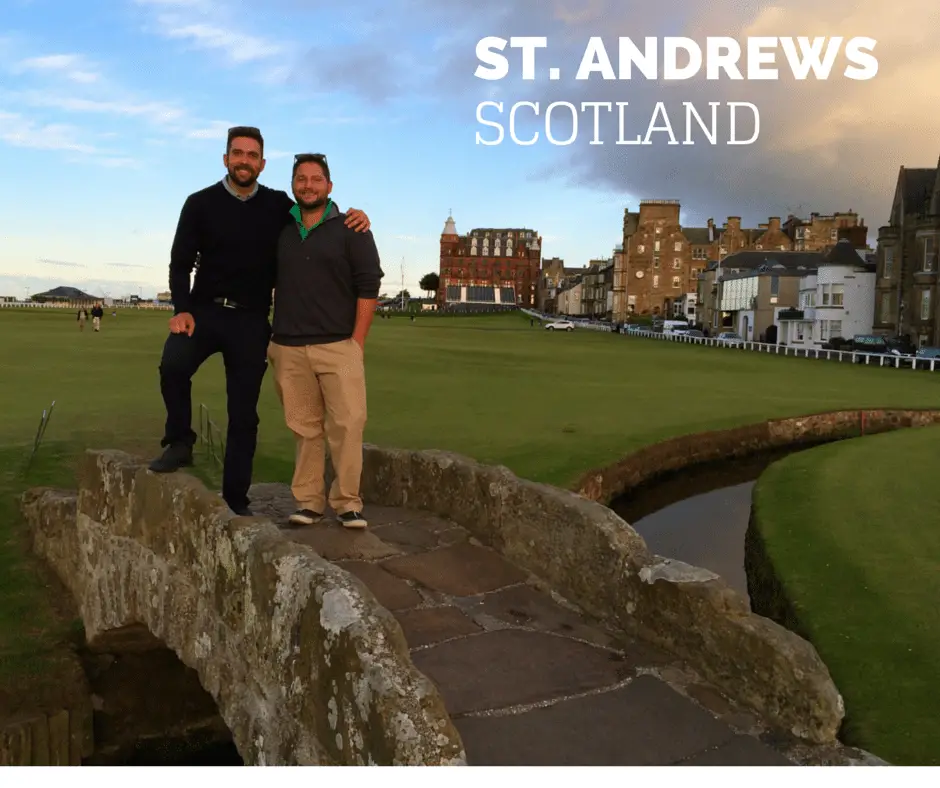 19th Hole- St. Andrews, Scotland
West Bank Beers
Taybeh Brewery was founded in 1994 and is located in the West Bank town of Taybeh. It is a short 35km drive from Jerusalem and a fine beer after an interesting day exploring the historical sites of the region.
They offer brewery tours and even celebrate Oktoberfest. After my dual-narrative tour in Palestine I ended my day with a couple of beers from the area.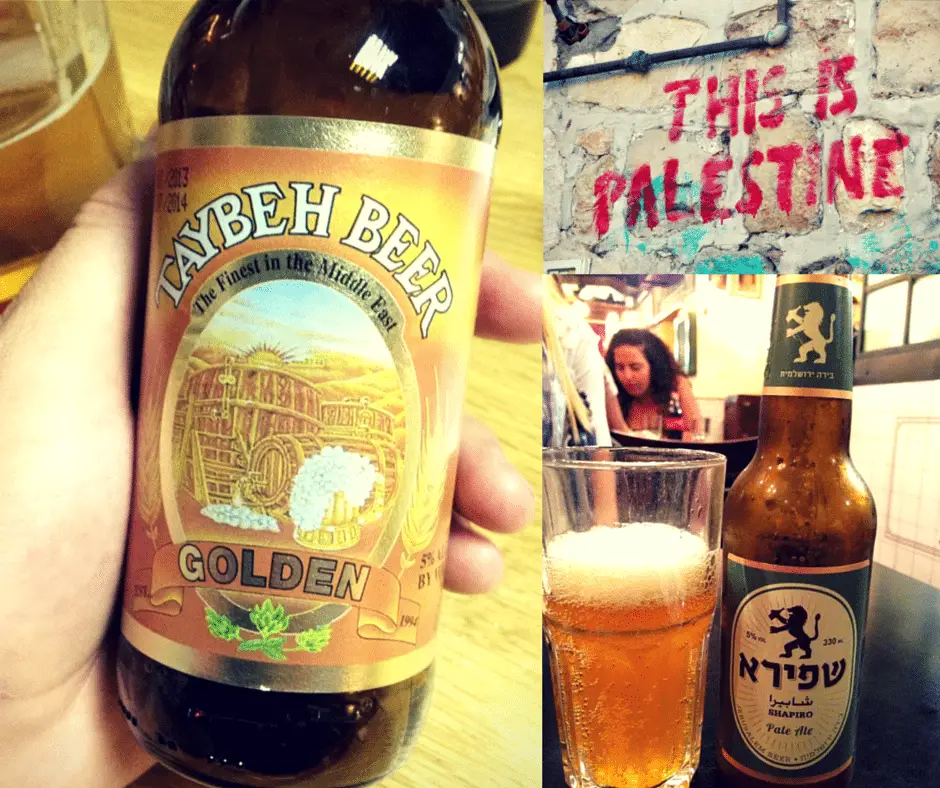 Taybeh- Taybeh, Palestine | Shapiro Pale Ale- Beit Shemesh, Israel
Layover Beers
I love a good layover. I always take advantage of layovers whether it's 4 hours in Dubai, 7 hours in Kuala Lumpur, or in Amsterdam, a layover should never go to waste. However, if you don't have time to leave the airport you can still relax and enjoy a cold one. That is exactly what I did in Tokyo before boarding my flight home. I also love those green KitKats.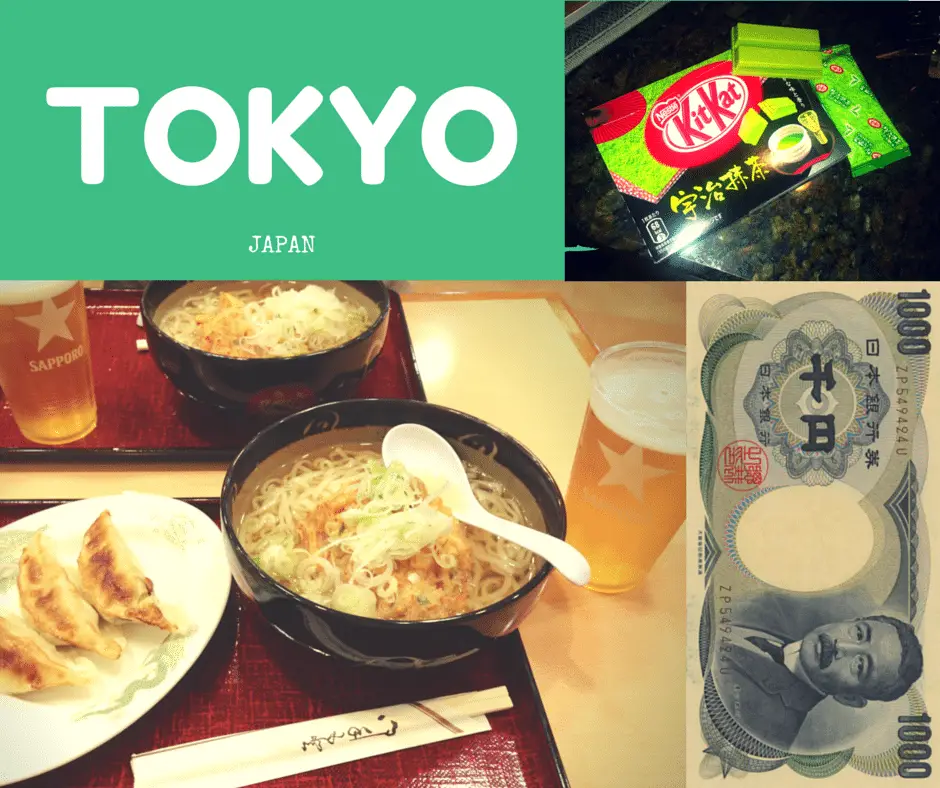 Sapporo- Tokyo
Talking About the Amazing Day You Just Had Beers
Seeing Angkor Wat for the first time was something I will never forget. I will also never forget relaxing at this little bar in Siem Reap after a full day exploring ancient temples. Whenever I see these beers on the menu I order one because it brings back so many great memories from Cambodia.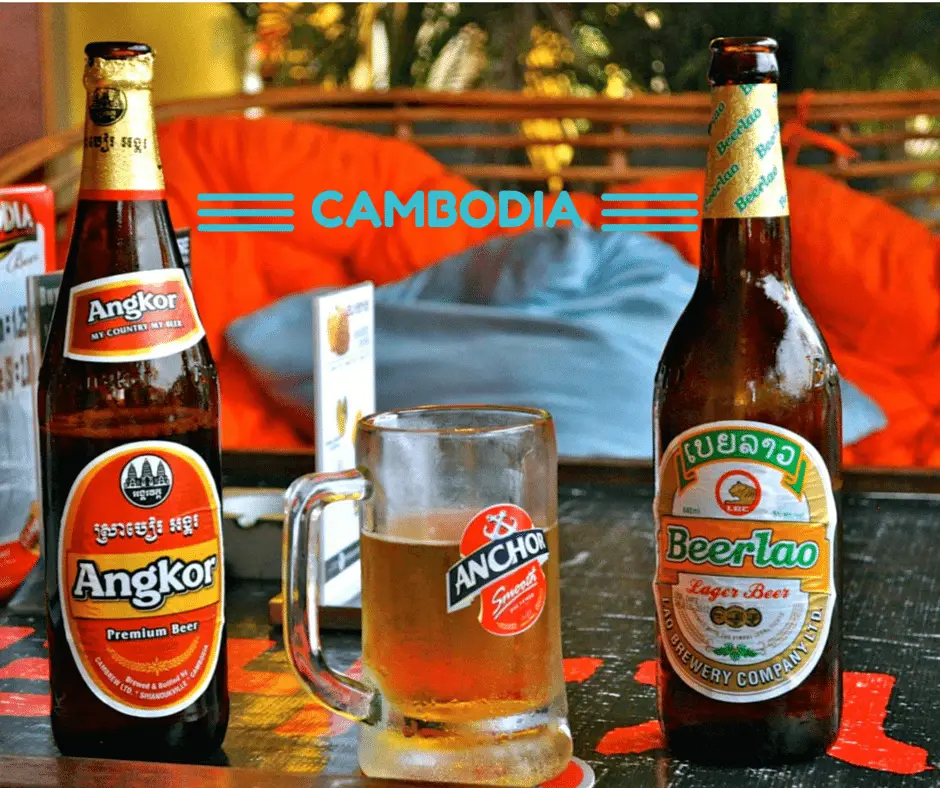 Angkor- Cambodia | Beerlao- Laos

It's Too Damn Hot Beers
On a hot day nothing tastes better than a cold beer. Colombia is no exception to this and after a few hours on foot exploring a new city I needed a break and a beer. Club Colombia is not the best beer of all time but it got the job done.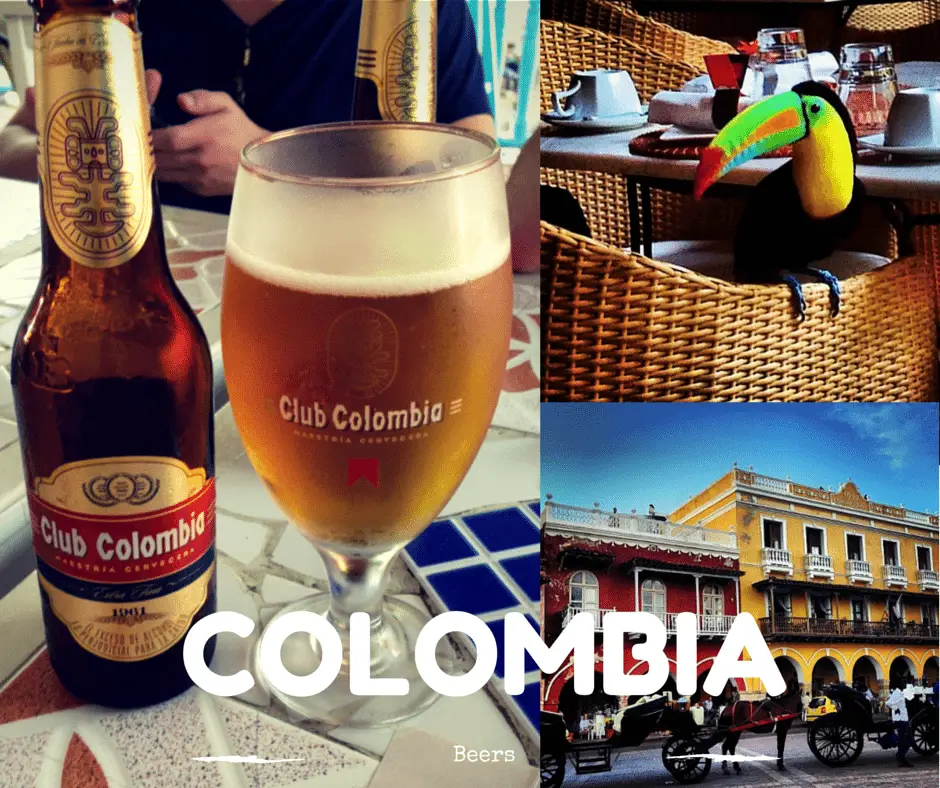 Club Colombia- Colombia
Indiana Jones Beers
After a long day searching for the Holy Grail nothing is better than a cold Petra Beer. When I got back to my camp my new Australian friend Marcus and I were thirsty. However, the Bedouins in charge of the camp where not back yet to direct us to the beer. As the only guests we took matters into our own hands and found the Petra Beer stash. We helped ourselves and had a great night drinking around the campfire in the desert.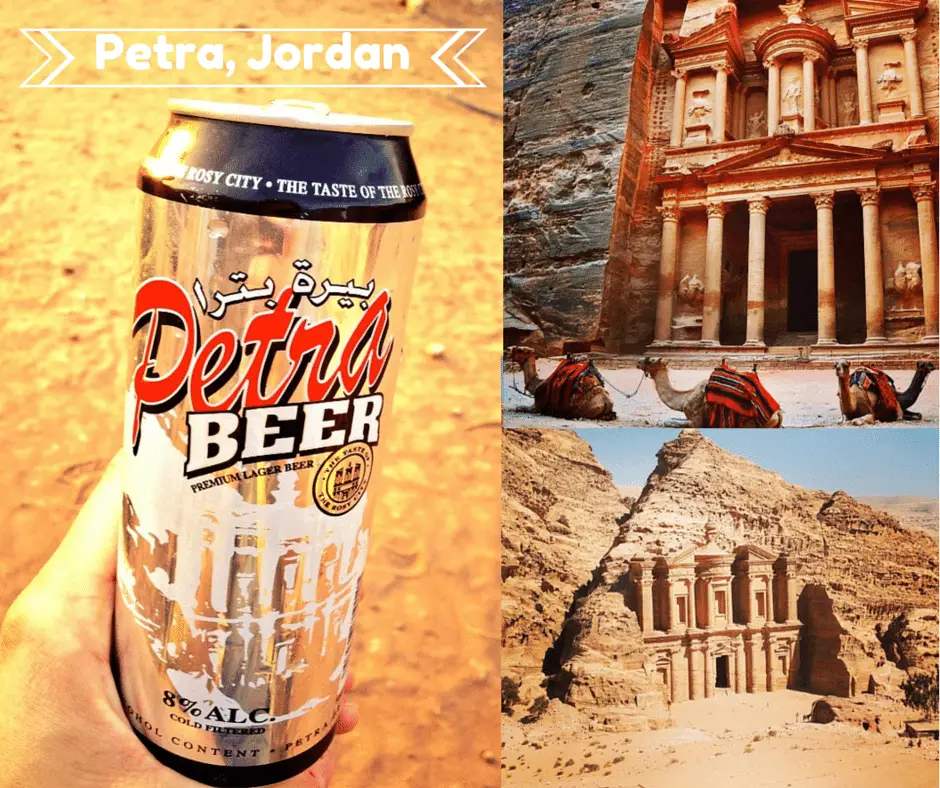 Petra Beer- Jordan