Dubai is the most well-known of the seven emirates that make up the United Arab Emirates. This desert city is quite liberal, by regional comparisons, and tourism is growing as rapidly as the city skyline. Much like Las Vegas, one does not need a lot of time in the city to fully enjoy the city attractions. Dubai is a wonderful layover city as well as a weekend destination. This is how to spend 48 hours in Dubai.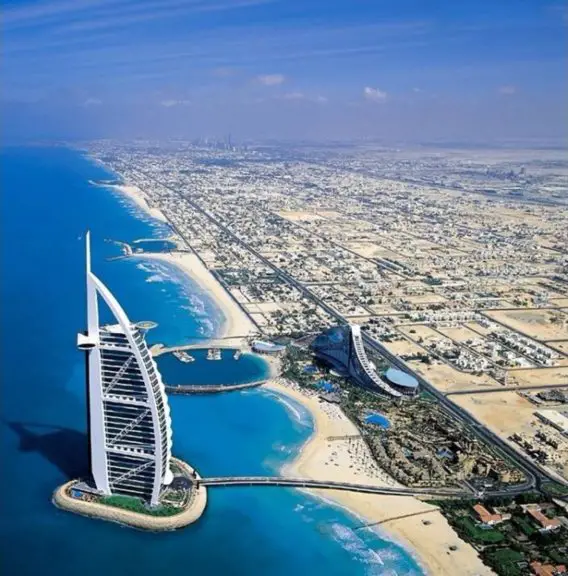 Afternoon Tea at the Burj Al Arab
Located on the top floor of Burj Al Arab Jumeirah, the Skyview Bar offers incredible views from high above the city. Only guests are permitted into the spectacular Burj Al Arab hotel but anyone can book afternoon tea. This is one of the most amazing hotels in the world and rooms can run over $1,000 per night. Tea is AED 620 (roughly $168 USD) in the Skyview Bar or $108 at the Sahn Eddar. While it isn't cheap it creates a once in a lifetime chance to see inside the Burj Al Arab.
Go Dune Bashing in the Desert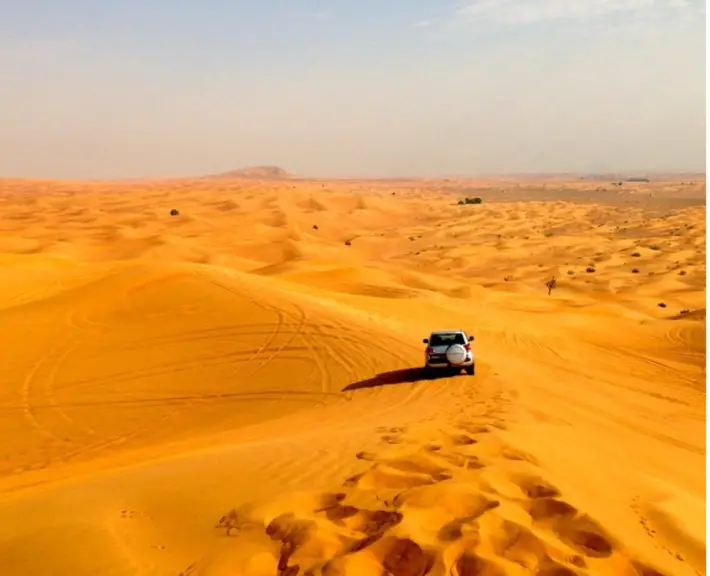 Dubai is located in the middle of the desert which means you are surrounded by sand dunes. Not only are they beautiful to look at but they are a lot of fun to experience in a 4×4. Dune bashing is a great way to get outside the city and have a little adventure. Choose from a morning ride or sunset drive depending on your schedule for the weekend.

Afternoon Trip to Abu Dhabi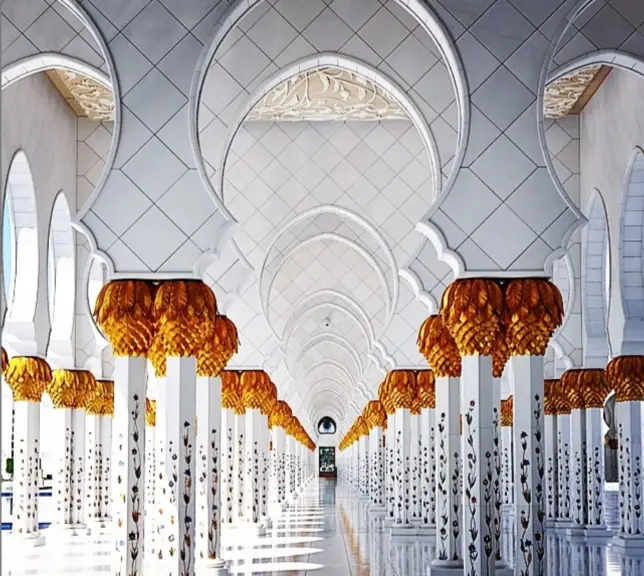 Abu Dhabi is only 90 miles (145 km) from Dubai and easily reachable in an hour and fifteen minutes. If you don't have time to go on a full city tour head straight for the Sheikh Zayed Grand Mosque in Abu Dhabi. It is an absolutely beautiful site and an incredible place to visit no matter your religion or background. It is open Saturday through Thursday from 9am to 10pm and a must-see in the U.A.E.
Explore the Souks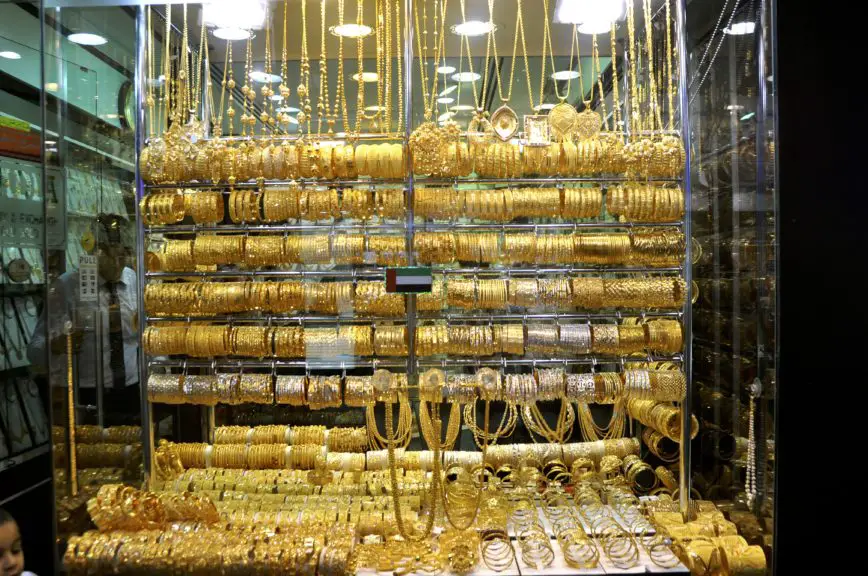 The souks of Dubai will overwhelm your senses. These markets are full of gold, spices, textiles, and everything in between. Originally, dhows from the neighboring countries would arrive here to trade and sell their in the souks. There are a number of souks throughout the city to explore, but the Gold Souk is a must for anyone short on time. The Gold Souk is located near Dubai Creek and can be reached by bus, metro, or taxi. Take the water taxi from Bur Dubai for a little extra fun on the way.

Cool off on the Slopes
Dubai is hot and the heat can take its toll on an afternoon day. There is no better way to cool off and have some fun than hitting the slopes at Ski Dubai. It is an indoor ski resort with 22,500 square meters of indoor ski area. It is a part of the Mall of the Emirates, which isn't a bad place to check out after hitting the slopes.
Seeing Dubai in 48 Hours
Unlike most cities around the world, 48 hours in Dubai is plenty of time to have a great time and see a lot of the city. Certainly more time would be ideal but find a Dubai hotel in a central area and explore this great Middle Eastern city.
Photo by Nawab via Trover.com