Jordan is home to the well-known UNESCO World Heritage Sites of Petra and Wadi Rum. These sites have been inhabited by many cultures over thousands of years but are perhaps best known for their connection to Lawrence of Arabia and Indiana Jones and the Last Crusade. Or perhaps it was the British officer T.E. Lawrence and his book, The Seven Pillars of Wisdom, that drew your attention towards the region. No matter what peaked your interest around the Kingdom, you will find it boasts an incredible number of sites to discover for all types of travelers.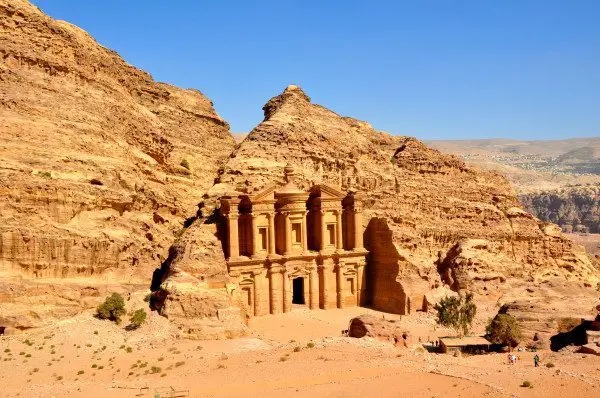 72 Hours in Amman
Before following the crowds south to Petra spend some quality time in Amman, the capital and most popular city. Jordan is not a large country, which means any destination can easily be reached from Amman by car or bus. Amman is the perfect place to start your adventure in Jordan. I will warn you Petra is colossal in size and over a few days I charted more than 30 miles trekking the Rose City. That is why I decided to rest up in style and comfort at the Four Seasons Amman.
There are plenty of more affordable options in Amman from guest houses to hostel, however, sometimes I just need to completely relax. That is exactly what the Four Seasons offered.
The hotel's impressive views of the city and central location for day trips made it an ideal selection for accommodation. Knowing the next six nights would be spent on the floor of Bedouin cave or outside in a tent made the decision even easier but Petra had to wait. Amman was the first stop on my quest to discover Jordan and everything it had to offer.
Exploring the City
Drop your bags off at your hotel and head off to the Citadel. Located in downtown Amman this is where you will find the Temple of Hercules and his colossal hand. The Citadel sits atop a hilltop offering magnificent views of the city below.
The Roman amphitheater is not far from the Citadel and makes a great stop before grabbing a bite to eat at Hashem. This restaurant offers bountiful amounts of falafel, hummus, and fuul. The locals often leak out into the alley-way filling it with plastic tables and chairs.
The Citadel
The Citadel in Jordan is a small but impressive site. It is located in the center of downtown Amman. Settlements at the Citadel date back over 7,000 years. On-site you will find the Temple of Hercules, his enormous hand, and the Jordan Archeological Museum.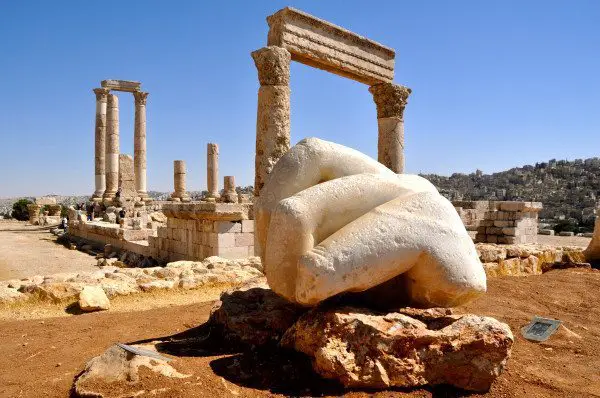 Day Trips from Amman
Located less than one hour from the city center and under 30 miles South of the Syrian border you will find the magnificent ancient ruins of Jerash. Founded in 2,000 BC Jerash is a must-see on your stay to Jordan. It offers one of the best-preserved Roman cities in the region. Allow yourself three to four hours to explore the ancient ruins and arrive early to beat the crowds.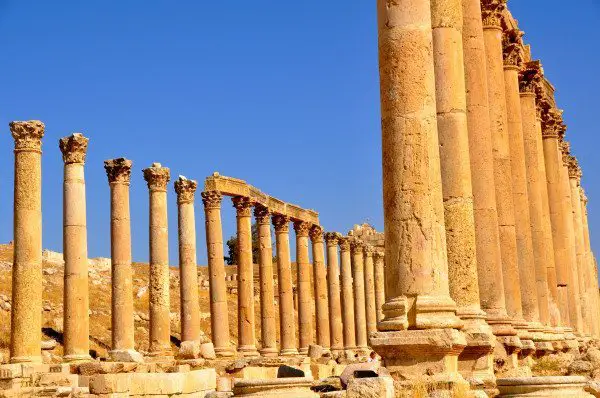 Discovering Petra
Petra can be completed in a day-trip and that is popular among time-strapped tourists who only have one day to spare. However, I highly recommend at least three full days dedicated to Petra alone. In one full day you will be able to see the Treasury and the Monastery but Petra has so much more to offer.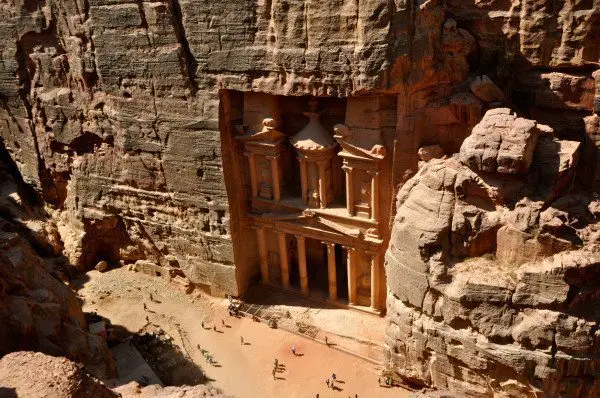 Hike to overlook points where you will be rewarded with a story and a cup of tea from a friendly Bedouin and get lost on trails where day tours don't venture. Petra has so much to offer and deserves more than one day in the ancient city.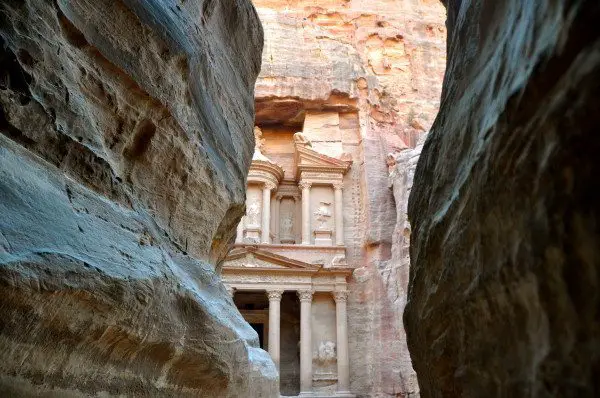 Continue Your Tour
Jordan may be a small country but it is jam-packed with amazing sites. If time permits, continue your journey to Wadi Rum, also known as the Valley of the Moon.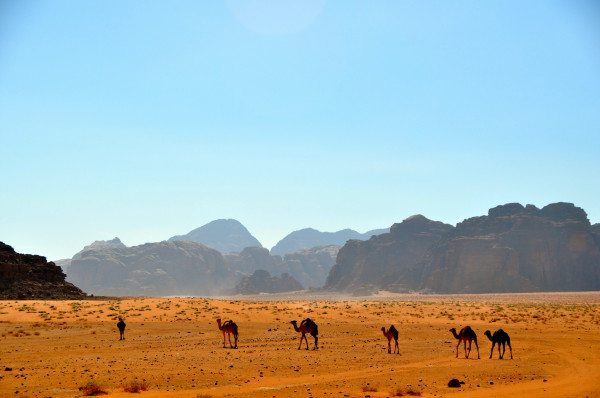 It is located in Southern Jordan and there are many camps located throughout the area. Spend a couple of nights under the stars and this will allow for an ample amount of time to explore the desert. Petroglyphs, the Seven Pillars of Wisdom, and striking sandstone formations will leave you in awe for days. Jordan is undoubtedly one of the most friendly and beautiful countries I have been to and I hope to return some day soon.