Couchsurfing is an excellent way to save money and make new friends traveling around the world. But what do you do when you are tired of couchsurfiing? That is when you start CaveSurfing.
I had read you can stay at a number of Bedouin camps in Petra but the idea of staying with a local in their home really intrigued me. That's when I remembered the CNN article I had read about Gassab Al-Bedoul and how he was an active couchsurfer. He invited backpackers to stay with him regularly in his cave in Petra. That was just what I was looking for so I split up my itinerary between a standard Bedouin camp and his cave in Jordan.
The Petra Rock Camp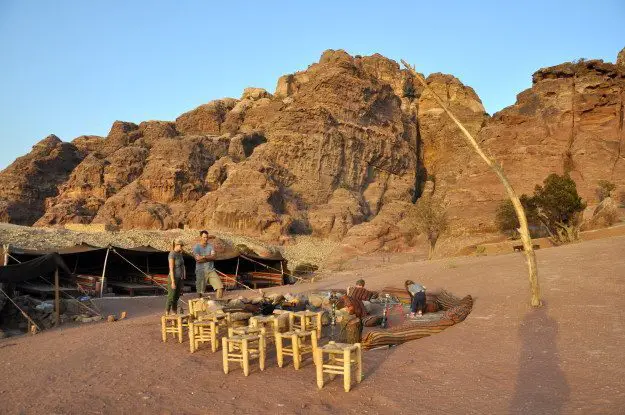 I spent the first few nights in Petra in a nice outdoor tent camp just outside the city called The Rock Camp. This place was simple but a lot of fun. We had the whole camp to myself with the exception of a great Australian family there on vacation from Qatar, where they had relocated.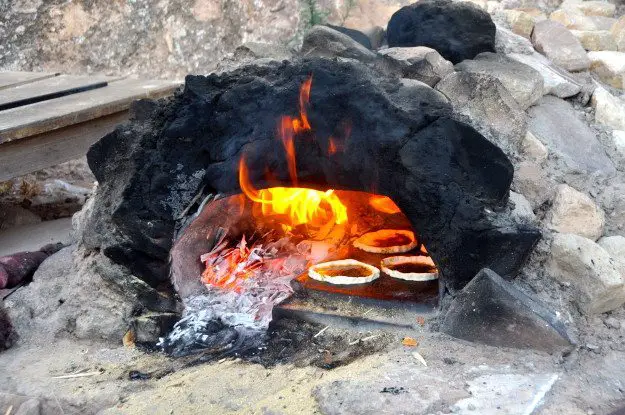 Days were spent exploring Petra and evenings spent enjoying Petra beer and dinners around the camp fire prepared by the two Egyptian Bedouins who oversaw things around the camp. It was a beautiful setting with a wonderful landscape to explore before the sunset and after returning from a long day inside the ancient Rose City.
CaveSurfing with a Bedouin
My plan was to meet up with Ghassab at the Rock Camp. He was going to pick us up in his famous pink Suzuki. We had confirmed the CaveSurfing online and had been communicating via Facebook since my arrival in Jordan a week earlier.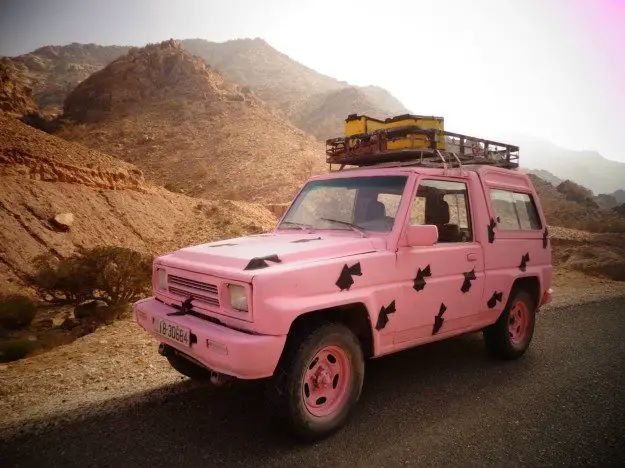 A Miscommunication
I couldn't wait to head to Ghassab's cave. He has great reviews on CouchSurfing, lots of travelers recommended him and he had wonderful photos on Facebook of his pink jeep and cave. While I was exploring Petra and a local would ask me where I was staying I would always reply, "with Ghassab" and they would smile and laugh. Everyone seemed to know him and only had wonderful things to say.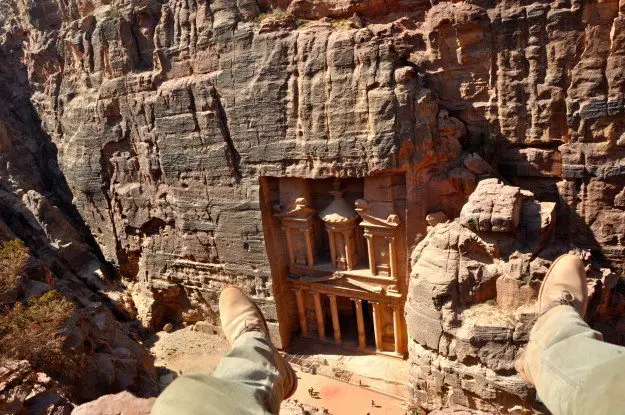 However, I had to check-out of the Rock Camp the morning of our rendezvous and there was going to be nobody at the camp all day to look after any luggage. They told me to just drop my things at their sister hotel in the city center for the day and they would tell Ghassab to meet me there instead. I even gave them his number just to be safe but I didn't give them mine which is where communication fell apart.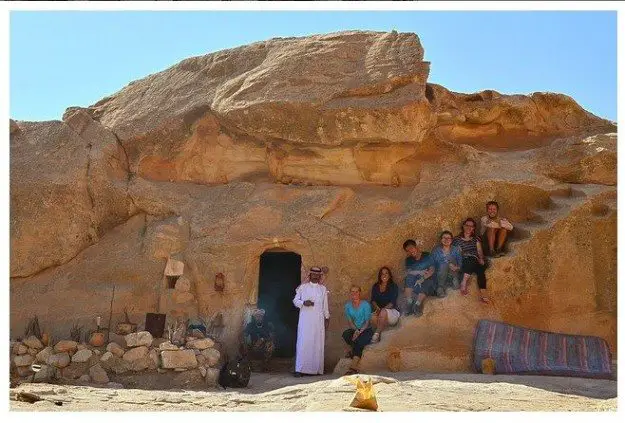 Despite all the communication Ghassab and I had leading up to my stay with him he never arrived. I messaged him on Facebook but often he didn't have a chance to reply for a few days so I knew I had missed my opportunity to CaveSurf on this particular trip to Jordan.
I was disappointed but it didn't spoil my time in Petra, not a bit. Exploring Petra exceeded all of my expectations. It was an amazing experience and I know I will return one day to CaveSurf with Ghassab. Unexpected things are expected traveling around the world and this was hardly something to be upset about. While I would have loved to sit under the stars and hear stories from Ghassab it would have to wait until next time.
If you want to give CaveSurfing a try head to Petra and look up Ghassab. You won't miss him in his pink jeep. And don't worry, Ghassab, I will be back to Jordan!
Check out his profile on Couchsurfing.org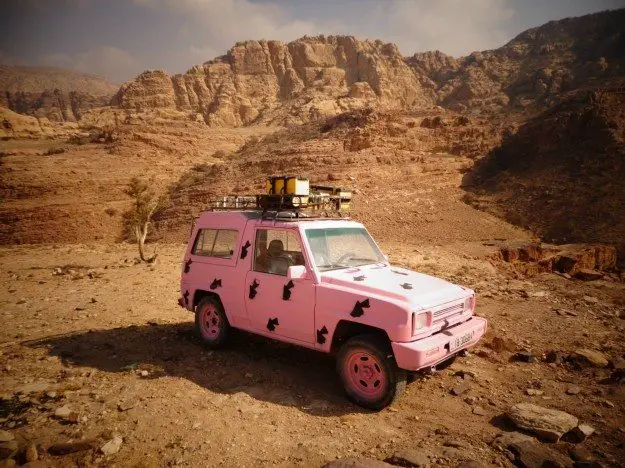 Photos of Ghassab via Facebook