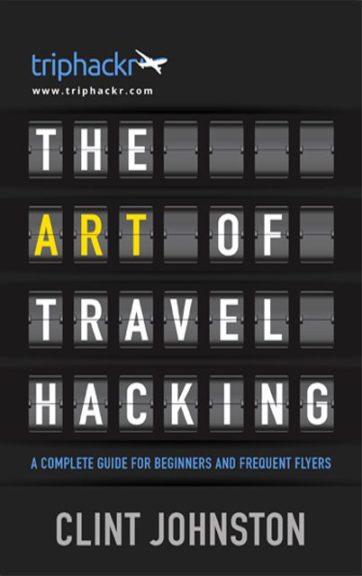 Wouldn't you love to book FREE flights and FREE hotel rooms all over the world? Or fly first class on a dream vacation for free? Well you can because I do it every year.
I earn hundreds of thousands of frequent flyer miles every year- Without ever getting on a plane! 
How is this possible? The answer is travel hacking.
What is Travel Hacking?
Travel hacking is the art of collecting frequent flyer miles and points to travel for FREE.
Miles and points can be used towards free hotel rooms and free flights around the world. Getting started is simple and I am going to show you how I do it.
Why You Should Start Travel Hacking
You can save thousands of dollars every year on flights
That includes booking those expensive international flights and domestic flights for free
You can redeem miles for business class or first class– the choice is yours
You can earn elite status on airlines and enjoy more perks
You can earn points for free hotel rooms
You don't need to be a frequent flyer- miles and points are earned without flying
Who can start travel hacking?
Budget Travelers
Families
Individuals
Couples
Backpackers
Frequent Flyers
Business Travelers
You!
Anyone can become a travel hacking master
Welcome to Triphackr. My name is Clint and I have been travel hacking for years. I was tired of paying full fare for flights so I started travel hacking to save money. I have been able to travel to more than 75 countries without ever paying full price.
Vacations don't need to be so expensive thanks to travel hacking.
Example of Booking Free Flights

This past March I booked a flight to Brazil for $58. I did the same thing for the World Cup in June. That saved me thousands of dollars on airfare for just two flights. I booked my flights for free using miles. Not bad for an international round-trip flight.

*$58 in fees from the booking with miles- A $1,200 value
Mark's Travel Hacking Example
A couple of months ago my friend Mark asked me the best way to join me in Brazil by travel hacking. Using what is included in this book he was able to earn enough miles to fly to Brazil with miles he earned very quickly. Mark is on his way to becoming an expert travel hacker all from following the steps in this book.
*$53 in fees from the booking with miles- A $1,300 value

This is just one example of travel hacking and like Mark, I have used it to book free flights all over the world.
The possibilities of where you can travel are endless once you start Travel Hacking.
The Art of Travel Hacking
The Art of Travel Hacking: A Guide for Beginners and Frequent Flyers.
This book will show you how to book free trips just like Mark.
Whether you are a frequent flyer or only fly once a year you will benefit from the methods in this book.
This Book Will Make You a Travel Hacking Master
Learn how travel hacking works and how you can take advantage of every opportunity to earn miles and points. Airline loyalty programs can be a bit overwhelming but I simplify them in this book.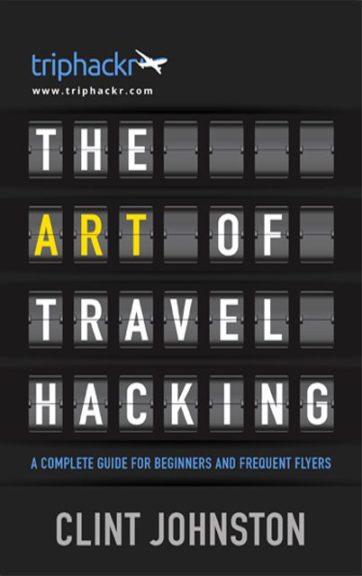 Find out which credit cards offer the best rewards and how to maximize free flights. There are dozens of travel cards available but some are a lot better than others. This includes how to meet minimum spending requirements, manufacture spends, and maintain great credit.
Learn how I travel hack without using credit cards. There are a lot of ways to earn miles without ever signing up for another credit card.
Earning miles booking hotels. If you want the option to earn miles for your favorite airline instead of joining another hotel rewards program you can learn how.
Learn how to earn bonus miles dining out at your favorite restaurants.
Learn how to earn bonus miles on every purchase you make online.
Find out how to go on a mileage run and how it can earn you elite status on an airline.
Learn advanced hacks. The book is for anyone from beginners to frequent flyers and there is something to learn for every type of traveler.
Hear what the experts have to say. Expert travel hackers will tell you their secrets to getting the most out of travel hacking.
And much much more! I can't write it all out here but trust me this book is packed with info and will become your ultimate travel hacking resource.
I have spent years mastering the art of travel hacking. There is no way I could travel as often as I do without using the methods in this book.
Join me and start travel hacking today!

Bonus! The Experts Share Their Secrets
ExpertFlyer President and Co-Founder, Chris Lopinto shares his tips on travel hacking, booking award travel, and getting upgrades. He started ExpertFlyer with the intention to help people who want to travel just like us. See what Chris has to say inside the book
Chris is an expert on award travel.
Credit cards are optional for travel hacking and one way to earn miles quickly. There are a lot of unanswered questions about signing up. Our expert will share when to get the best travel credit cards and answer many common credit questions related to these cards for travelers. This book covers travel hacking with and without credit cards.
Learn from a Credit Karma Expert
Alec freed himself of the office life so he could help people achieve their travel dreams through travel hacking their way to free flights. He will show you how he got started and put you on the path to booking free flights. He shares  his practical tips and tools at You Can Fly For Free.
Alec will show you how to calculate miles for trips and meet spends with his custom credit card calculator.

Start Flying for Free!
The Art of Travel Hacking is on sale! The 2015 V2 will be out this year and you will receive that updated copy free with this purchase- a $39 value free!
SALE: This book is available for $39.00 as an instant download!
Now just $19.00!
Money Back Guarantee
180 Day No-Risk Refund if you can't earn enough miles to book at least one flight from this book in 180 days I will refund your purchase.
I want you to start flying for free and book your dream vacation. I made this book to simplify travel hacking and teach you to become an expert travel hacker. I am confident you will book be able to book a flight with miles in the next few months.
Why are you charging $39 for this book $19 for this book?
This book will become your resource for booking free flights and earning miles every year. That is why I am guaranteeing you will earn enough miles to book at least one free flight in the next 180 days. You can save thousands of dollars a year on travel using the information in this book.
Travel hacking has one goal and that is to save you money on travel and book free flights and hotel rooms.
You can save thousands of dollars every year on flights
You can book your dream vacation using points and miles
You can book free hotel rooms for your next trip
You will learn how to earn miles without flying
You will see the benefit travel hacking and start flying for free

How do I know you will save money? Because I save thousands of dollars every year using the methods described in the book and you can too.
This book will become your travel hacking resource and is more than a standard ebook. When you buy this book you will be buying your go-to-guide for saving money on flights and hotels every year. Traveling for free is amazing and anyone can follow this guide and start earning miles!
Who should buy this book?

This book is for anyone who wants to learn how earn miles to redeem for free flights and hotels. That said, it only applies to Americans. There are  ways to travel hack outside of the U.S. Canadians and U.K. residents will find some value from the book but it is designed from U.S. residents.
You are not a frequent flyer should you buy this book?
Yes. If you fly once a year or once a month this book is right for you. Travel hackers don't have to be travel often. They are only interested in earning miles and points to earn free flights.
You can use this book to book a dream vacation or  your next adventure.
How do you get the book?
Once you buy the book you will receive an email with download instructions. You will be able to read it on your computer, eBook, and tablets. This includes kindles, nooks, and iPads.
You don't want to open credit cards or have limited credit should you buy it?
Yes. You don't have to use credit cards to earn miles. Credit cards are only one path to free flights. The last two flights I booked with miles didn't use miles earned from a single credit card.
Travel hacking will save you money. Join me and Start Travel Hacking Today.