When to Buy Fourth of July Flights
Buying flights for major holidays can be tricky. Airfares often fluctuate on a daily basis and it is difficult to decide when to pull the trigger. And according to a Hipmunk travel survey July 4th is the busiest travel holiday of the summer (no surprise here). But this means you need to book your flight at the right time to get the best deal.
Fourth of July Airfare Data
After evaluating historical data Hipmunk discovered the best time to book your 4th of July flights is from May 26th to June 1st. This saved the average person up to $150 on their flight.
Last year travelers who booked their flights the week of Memorial Day paid an average of $417. Those who waited 3 weeks later to book their flights spent an average of $537. That is an increase of 31 percent more than the early bookers. The key  is to start looking early and don't end up being another passenger overpaying for a flight.
With Memorial Day around the corner I recommend tracking flights now, setting airfare alerts, and looking at historical data.
Want to learn more about booking cheap flights?
Read my guide on How to Hack a Flight where you will learn which days are best to book, how to track your airfare daily, and even how to look at airfare trends.
[well]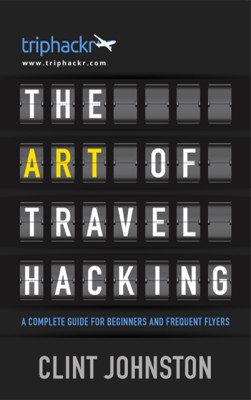 Check Out My Book The Art of Travel Hacking
[icon name="icon-plane"] 1 Free Flight Guaranteed! [icon name="icon-plane"]
[icon name="icon-plane"][icon name="icon-plane"][icon name="icon-plane"]
[/well]