Seoul is a large city and 25 million inhabitants live in the greater area. Half of the population in South Korea call this city their home. This makes Seoul seem a bit overwhelming and even too massive to conquer on foot. However, with proper planning and picking the best sites of Seoul you can easily traverse this large city on foot. There are dozens of incredible sites all within walking distance from each other in the city. Seoul City Walking Tours offer experienced guides to take you around the city but you can also be your own guide for free. Many of the tours are accessible from local Seoul hotels. You can also use this Seoul walking guide and take yourself on a tour of Seoul.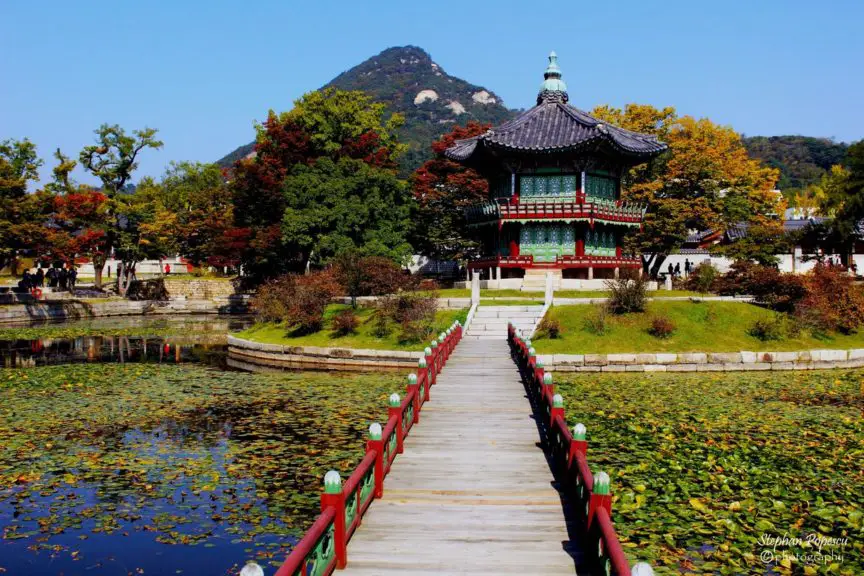 Photo by Stephan Popescu via Trover.com
Where to Start Your Seoul Walking Tour
Starting off your walking tour in the right spot is critical to mapping out the remainder of the day. Gyeongbok Palace is a great place to start your tour. This royal palace was built by Joseon Dynasty over 600 years ago and is a great place for photos. From Gyeongbokgung make your way to the Blue House known as Cheongwadae. This historical museum tells the history of South Korea and its future. This portion of your tour should last around two hours in total.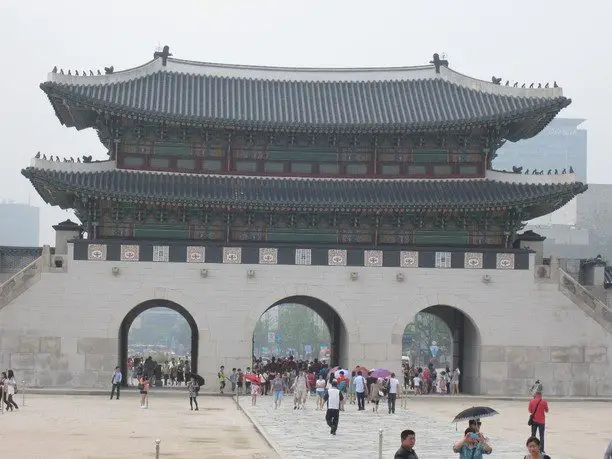 Photo by Ruthi via Trover.com
Late Morning Seoul Tour
When you exit Gyeongbokgung head to Changdeokgung which is known as Changdeok Palace. Changdeokgung is located east of Gyeongbokgung and a short walk away. Allow at least an hour to explore these grounds. The main attractions include the main gate, Donhwamun, which was originally constructed in 1412 before being burned down by the Japanese in the 16th century. The throne hall, Injeongjeon, is a must-see as well as the Nakseonjae pavilion. Once you see all three head out of the palace for a mid-day lunch break.
Afternoon Seoul Walking Tour
After lunch in Seoul walk to the nearby Changgyeong Palace, known as Changgyeonggung, it is one of the five Grand Palaces of the Joseon Dynasty. The main sites at Changgyeonggung include the halls of Myeongjeongjeon (the main hall), Gyeongchunjeon, and Tongmyeongjeon. Each is a spectacular site and great photo opportunity.
Late Afternoon Tour
When you have had your fill of Korean palaces head over to the tradition village of Bukchon. This is where you will be able to stroll some of the most traditional homes in Seoul. The village sits between Gyeongbokgung and Changdeokgung so there is no need to stroll too far. Here it is fun to simply explore the narrow streets and take in the views from designated photos spots. The Bukchon Hanok Village is a must-visit area of Seoul on your walking tour. You can even stay in this village in one of Seoul's many inviting guest houses.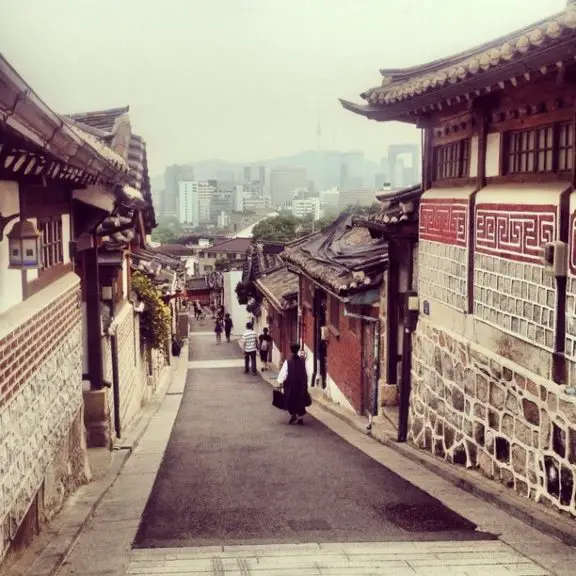 Photo by Amber Kotcher via Trover.com
Walking Tour of Seoul
Guided walking tours of Seoul are wonderful but don't be afraid to make your own route and discover Seoul on foot. Seoul is home to amazing culture, historical sites, and delicious food. You can easily plan and see Seoul without a guide on your own time by making a list of your top sites and planning a route around the city. Make Seoul your home and see everything it has to offer during your visit to this incredible city.