Booking award travel is difficult with almost every airline. For example, Delta is known for a notoriously bad award searching engine on their site. They are not alone which is why there are sites dedicated to making award travel easier and actually using the miles you have earned.
This is where ExpertFlyer.com comes in. I have mentioned their free service before but their premium service comes with some great perks such as using it to find award flights and availability.
It has two price tiers, either $4.99 or $9.99 and that is up to you. I would get started with their 5 day free trial to see how you like it first. Sign-up here.
Once you get set-up login and select Awards & Upgrades from the left and fill in your information on yoru flight. Be sure to select +/- 3 days as well to allow for the most flexibility and the best deal. Select your airline and class. If you are unfamiliar with the codes simply hover over them for more info.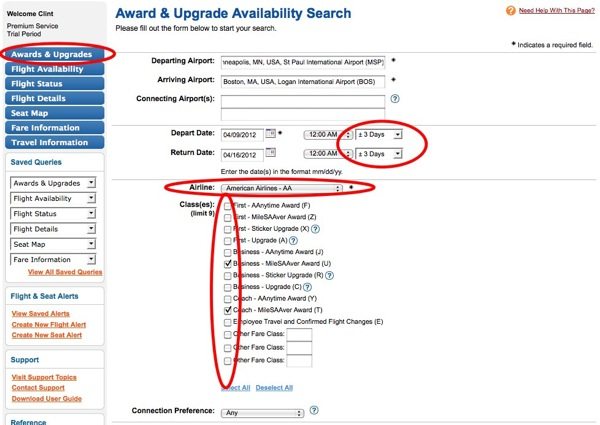 After you search you will see a list of all the possible flights and the number of seats available for reward redemption. Here you can see there were 0 seats on this flight so you would need to scroll down to another option. Depending on the type of reward seat it is you may be able to book with any Star Alliance member, which means using miles from another airline to book this flight.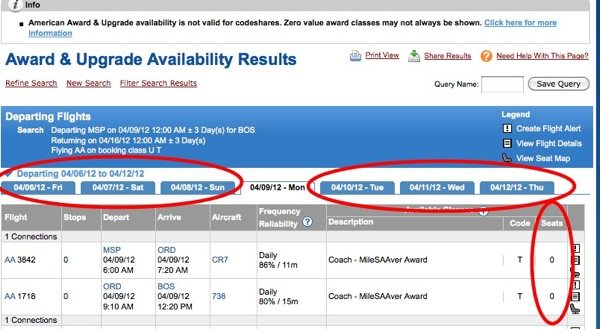 For an up to date guide on airline alliances check out this guide. ExpertFlyer is a great tool for booking reward travel, finding upgrades, or simply just getting the best seat available in economy. I think the more you use it the better chance you will want to become a premium member.
If you need a visual walk though on this process check out The Points Guy's video on the subject: