The U.S. Virgin Islands are made up of the three main islands of St. Thomas, St. John, and St. Croix. St. Croix is only home to around 50,000 residents making it a little more laid back and quiet than its neighboring islands. Frederiksted on the west end and Christiansted on the east end are two main towns and where I spent the bulk of my time on the island. The famous boardwalk of Christiansted is full of great restaurants and bars on the water and a little more lively than Frederiksted. However, Frederiksted's history, beach bars, pier and restaurants will likely lead me to staying on that side of the island next time I visit. This is how I spent a long weekend in St. Croix, U.S. Virgin Islands.
Day Trips on St. Croix
One of the most popular day trips on St. Croix is a trip out to Buck Island. This National Monument is home to a massive reef and incredible sea life. Snorkelers can enjoy a complete underwater trail (with signs) to navigate the massive reef. I was staying at the Buccaneer Hotel which is where I took the 12:30 departure with Big Beards Adventure Tours. Big Beard offers great tours, with a fun captain, a great crew, and rum punch on the ride home.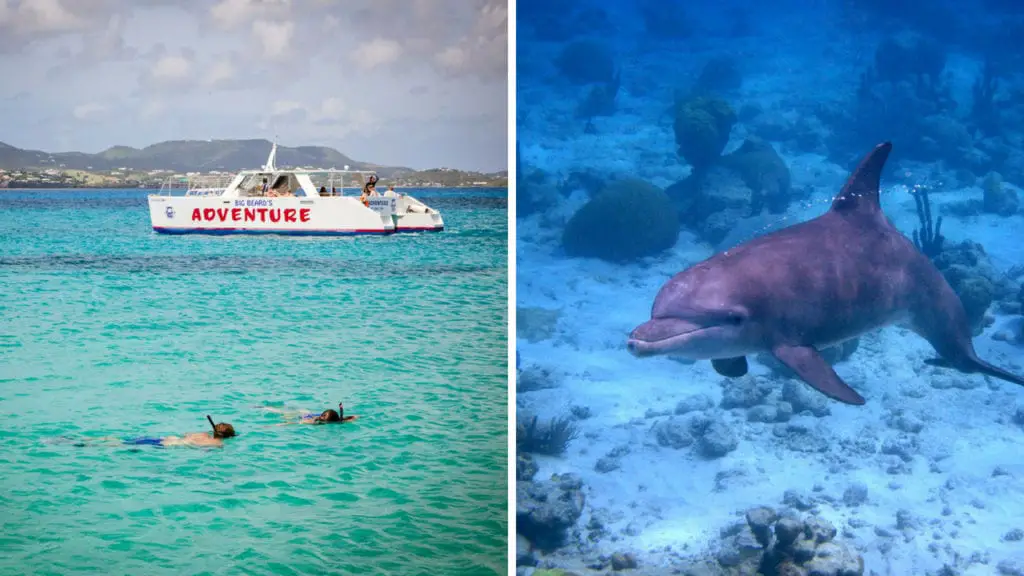 Visiting Frederiksted on St. Croix
Frederiksted is smaller than Christiansted but still has plenty to offer and makes a great place to spend the afternoon. The historic Fort Frederik holds great historical significance as it was the site of a slave revolt that led to their emancipation in 1848 in St. Croix. After visiting the fort head over to the massive pier. This is where cruise ships dock but they do not stop in St. Croix very often and you likely won't have to deal with all of the additional foot traffic. Jump off the pier with the locals or just take in the views.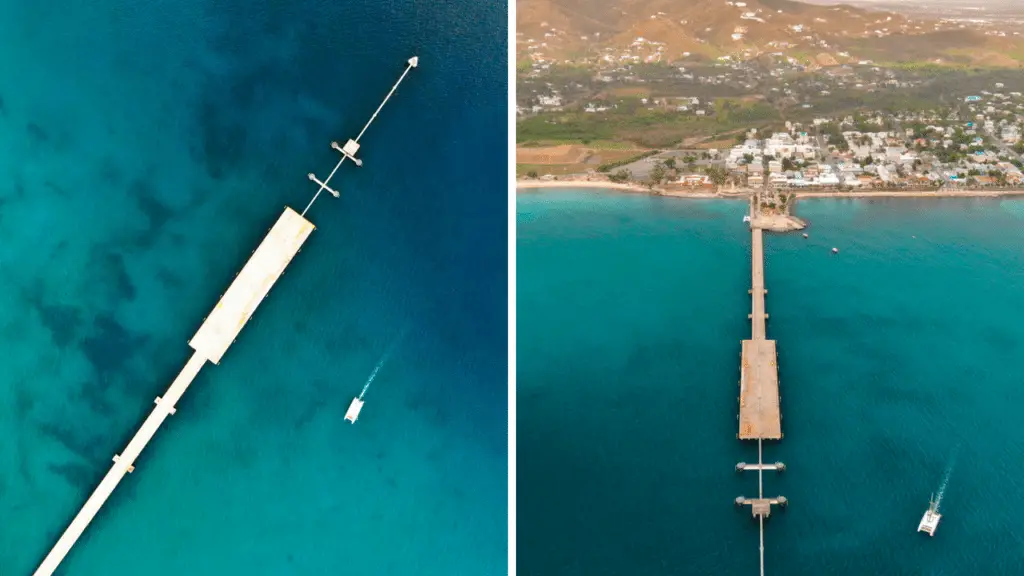 Where to Eat on St. Croix
Frederiksted and Christiansted are home to delicious restaurants. My favorite meal on St. Croix was at Zion Modern Kitchen in Christiansted. Dine inside at the bar or in the beautiful patio out back. In Frederiksted you'll find the Beach Side Cafe right on the water. Grab a rum punch with lunch and relax by the water. There are also of plenty of great casual bars to grab dinner at on the boardwalk in Christiansted. If you're looking for pizza The Mill makes a great food to enjoy with a local USVI beer.
Where to Stay on St. Croix
I stayed at the Buccaneer right outside Christiansted. This resort has everything you need for your stay in St. Croix with multiple pools, sports facilities, beach side bars and a beautiful beach. Next time I am in St. Croix I would love to check out the Fred in Frederiksted. This beachfront, boutique resort & spa is the perfect spot to relax while visiting St. Croix. No matter which town you choose on St. Croix you can't go wrong with these two options.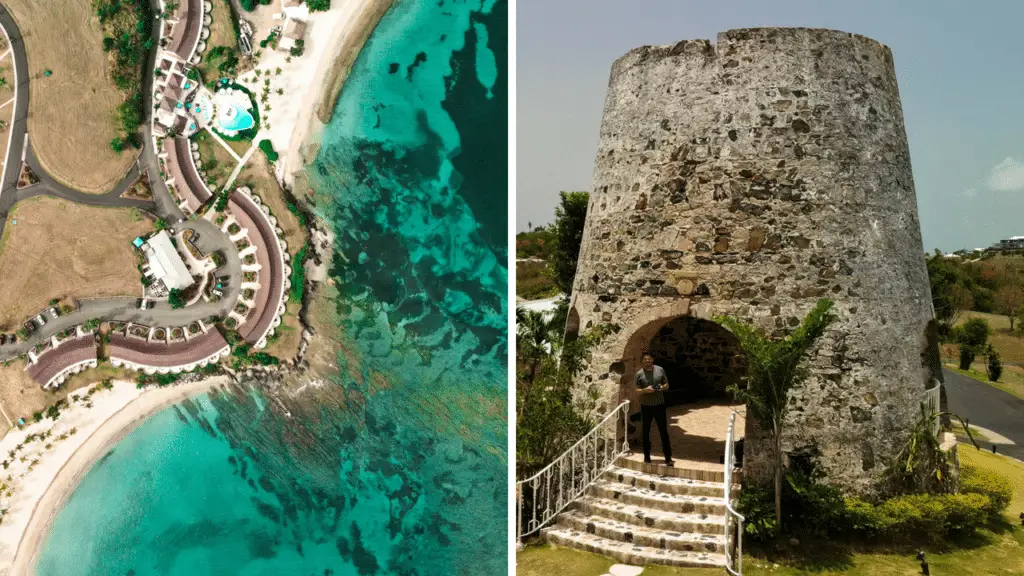 How to Get to St. Croix
I flew Spirit Airlines in partnership with the USVI tourism to St. Croix for this trip. This was my first time flying Spirit and I was very impressed. No matter what you have heard about Spirit it has likely improved since you last flew with them. Their entire philosophy is built around saving you money on airfare to have more money in your budget on vacation. I will definitely be flying Spirit again and they are a great option when planning a trip to St. Croix, USVI. For more information about Spirit Airlines and where they fly head to Spirit.com.
This post is in partnership with Spirit Airlines and USVI Tourism. As Always, all opinions are my own