TrustedHousesitters connects homeowners with pets and travelers all around the world. The process is simple but incredibly valuable for homeowners that value peace of mind and don't want to board their pets when they are traveling. In exchange for watching after a home and the homeowners pets a traveler gets a free place to stay. I've known about house sitting for years but never had the chance to try it myself until recently. This is my house sitting experience with TrustedHousesitters and how to plan your first house sit.
Finding a House Sit
There are thousands of house sits available at any time on TrustedHousesitters. The key is aligning your travel dates with the homeowners and making sure you have the skills to look after their pets. Obviously dogs and cats are the most common pets but make sure you have experience with horses or even farm animals if that is required for your sit.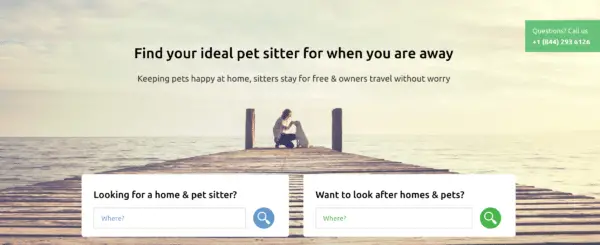 Whether you are looking for a home or pet sitter or looking to house sit your search starts here. I used this process to filter by location and date to find homeowners looking for a sitter in Southern California. They are the proud parents or two wonderful dogs and a cat which sounded perfect for my first house sitting experience.
Connecting with the Homeowner
The key to any good house sitting experiencing is connecting with the homeowner. The first thing I did was email the owner of the house and eventually spoke to him over the phone. The more you feel comfortable with someone before the sit the better it will go. It is the best way to learn about the house, neighborhood and pets you will be caring for during your stay.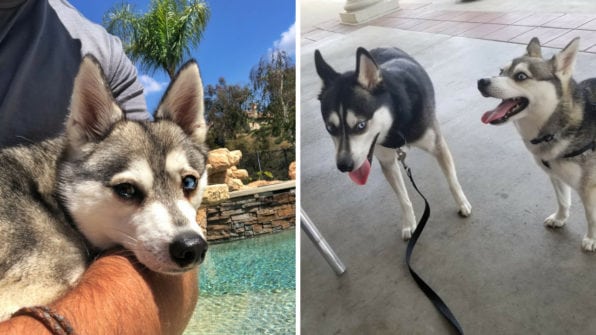 Living Like a Local While House Sitting
As soon as I arrived at my house sitting location I felt like a local when I was greeted by two wonderful dogs and a cat. The house was amazing with a big pool and amazing outdoor space but I loved hanging out with Ghost and Stack more than anything else. Morning, afternoon, and evening walks around the neighborhood or just hanging out by the pool when I was working from home. The house sitting experience is all about giving the homeowners peace of mind and taking care of their pets while they are away. Sending them photos and updates while they are away from home is a great way to let them know there is nothing to worry about.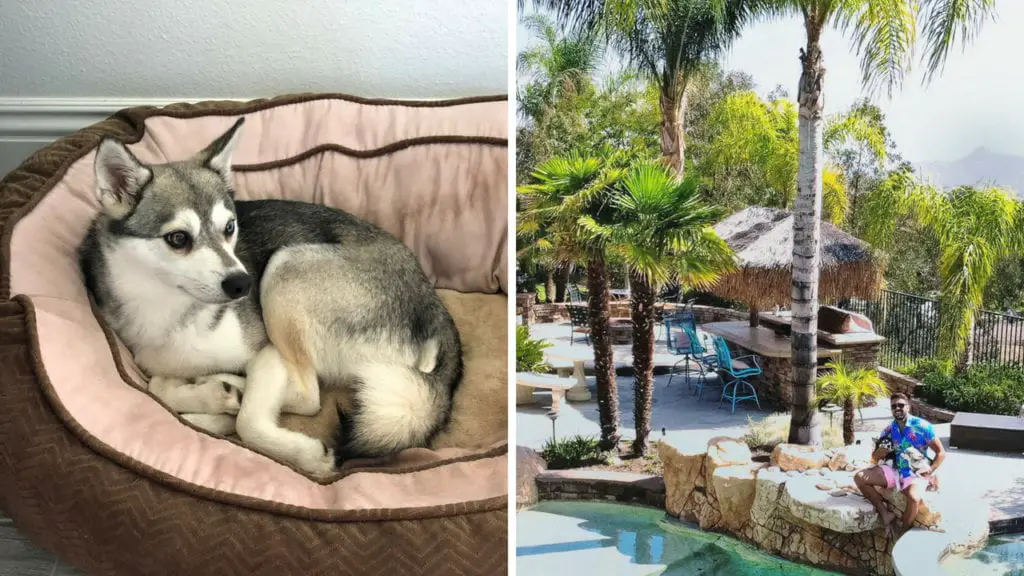 My House Sitting Experience in Review
The only thing I would change about my house sitting experience would have been to stay longer. Unfortunately this trip didn't allow for a long house sit but I have nothing but good things to say about the homeowners, the dogs, and the house. I will be using TrustedHousesitters to plan future trips around the U.S. and the world can't wait to see where it takes me. I only wish I have started house sitting years ago to meet great people and animals all around the world.
Use
TRIPHACKR20

to take 20% off your TrustedHousesitters Membership