The Dolomites are located in the northeastern Italy and one of the most beautiful mountain ranges in the world. They are the perfect place to hike for week or two which is exactly why I planned a trip there. The Dolomites may not be as challenging as past treks to Everest Base Camp or climbing Kilimanjaro but they are just as beautiful. The food, the people and the region of Italy is not to be missed.
How to Train for Hiking in the Dolomites
The great thing about the Dolomites is it offers more than just hiking. You can break up any trip with biking and even a little climbing on the Via Ferrata. The hikes are often slow-paced and beautiful but you still want to be physically ready for full day of hiking.
If you are an experienced hiker the Dolomites probably isn't a difficult hikes for you but this doesn't mean I'd skip training before a hike in the mountains. Training will improve the chances of an enjoyable and memorable trek free of painful mornings and sore bodies.
My Training Regimen for the Dolomites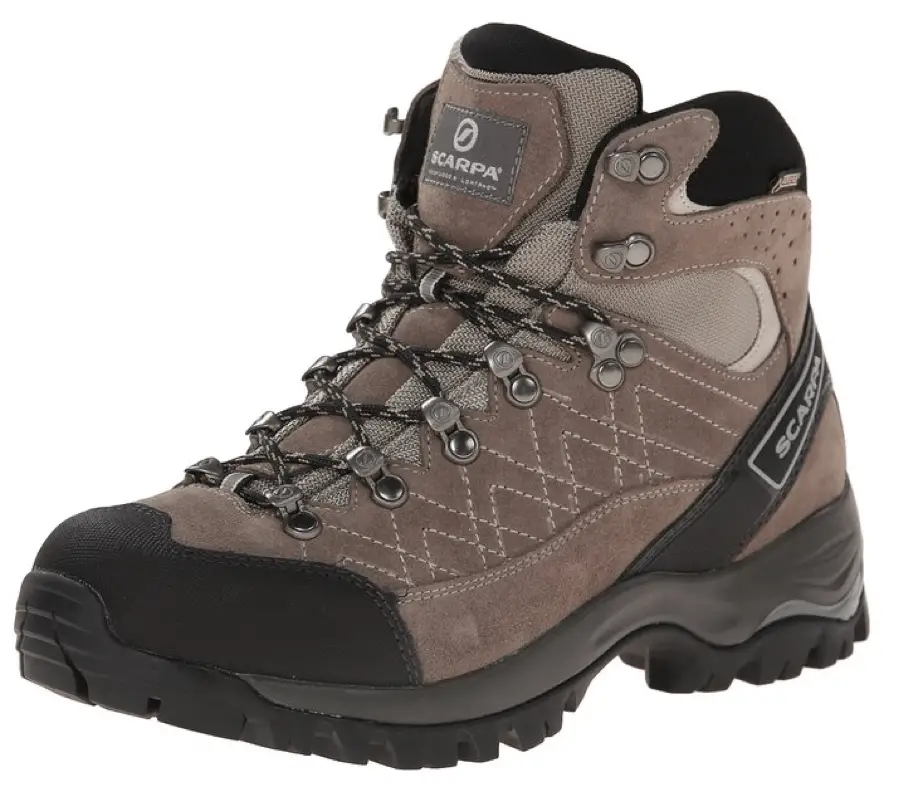 I can't stress the importance of this enough. You want to have your boots broken in weeks or months before your Dolomites hike. I wore mine every day around Brooklyn, to the gym, and even at the gym while I worked out.
I went with boots from Scarpa: Scarpa Men's Kailash GTX Hiking Boot
When I am home I maintain a strength training program 5-6 times per week at the gym. This consists of compound lifts focusing on strengthening the entire body. While weight training isn't necessary I would strongly recommend hiking around your town or at the gym to prepare.
I trained roughly 6-8 weeks prior to my trek. I strength train year-round so these extra were only the addition of cardio training. (Keep in mind this is my personal training and you should consult a physical trainer or your doctor before following any of my tips) My strength routine lasts 45-60 minutes per day. I added an additional 30 minutes of training devoted to cardiovascular training daily in addition to strength training.
It is also a smart idea to get used to wearing your hiking backpack and carrying some weight on your back.
Cardiovascular Training for Hiking in the Dolomites

Any type of cardiovascular conditioning is good training for hiking in the Dolomites. Your days will be spent walking rolling hills with a weighted pack and a few liters of water.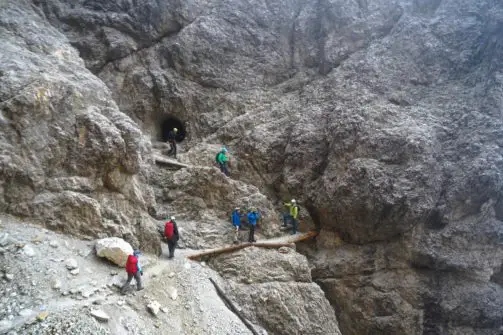 I recommend walking inclines on the treadmill with a weight vest to start. This is a low-impact exercise and a great way to start your training. Eventually add the stair climber to your routine. Wearing a weighted vest will simulate your day pack and a good way to build endurance. I recommend buying a weight vest that weighs more than your full day pack. This way the day pack will seem lighter by comparison.
Running, rowing, cycling, swimming, and walking uphills are all a great way to build your endurance. Mix it up and choose the exercise you enjoy the most.
Wear your packed day pack while you train as well. This will get your shoulders adjusted to the weight and feel of carrying the additional weight.
My Weight Vest: Everlast Weighted Vest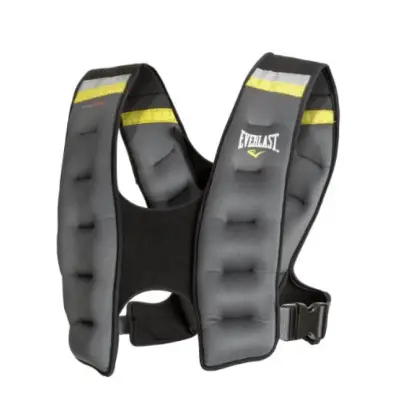 My Day Pack: Osprey Manta 28 Hydration Pack
I am 6'2″ and I found this pack to be a little on the small size for me. It was able to hold everything I needed day to day but the straps were too narrow and caused some tension in my shoulders after a few days. I would recommend checking out all of the Osprey backs and pick a bag to meet your needs.
What I loved about this pack was the 3 liter water reservoir. My goal was to drink a few liters a day.No matter what train with a backpack or a weight vest to simulate your hiking backpack.
Overall Training Tips for the Dolomites
Of all the hikes and treks I've been on around the world the Dolomites were one of the most enjoyable. The nights were spent in comfortable refugios or hotlels and no day was too difficult in terms of altitude or hills. However, this doesn't mean I would skip training for a hike in the Dolomites.
At the very least prepare your legs for hiking all day by walking with your backpack around your neighborhood and increasing your stamina on the treadmill and bike at the gym. The better you train the more enjoyable your hike will be in Italy,
More Info About Hiking the Dolomites