I am a lover of backpacks and I have way too many and have tested more than I ever really needed to over the years. However, I have always been on a quest to find the best backpack. After backpacking around Europe in college with top-loader packs that were uncomfortable and awkward I've always been after a better backpack.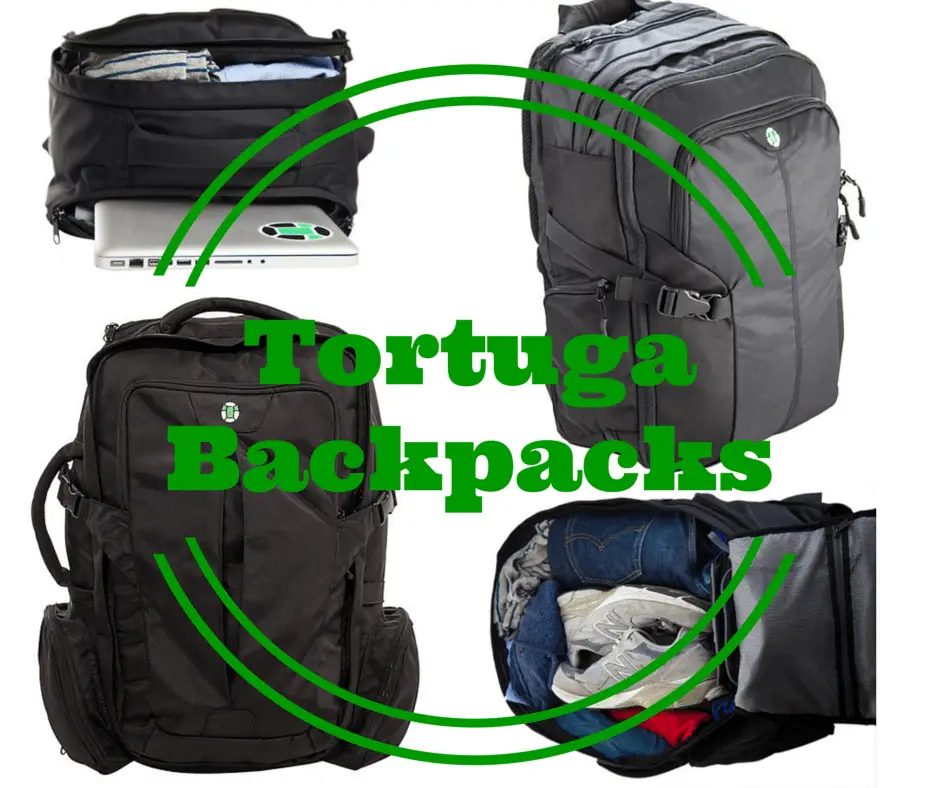 That is why I really appreciate what Fred and Jeremy created at Tortuga Backpacks. They backpacked around Eastern Europe from Germany down to the islands of Croatia with backpacks that didn't get the job done. This led them to creating the perfect backpacks to fit what travelers really want.
They created a great line of backpacks for travelers that come in three sizes: The Travel Backpack, the Tortuga Air, and a Daypack. 3 sizes for 3 types of traveling.
Let's take a look at what they have to offer in this Tortuga Backpack Review.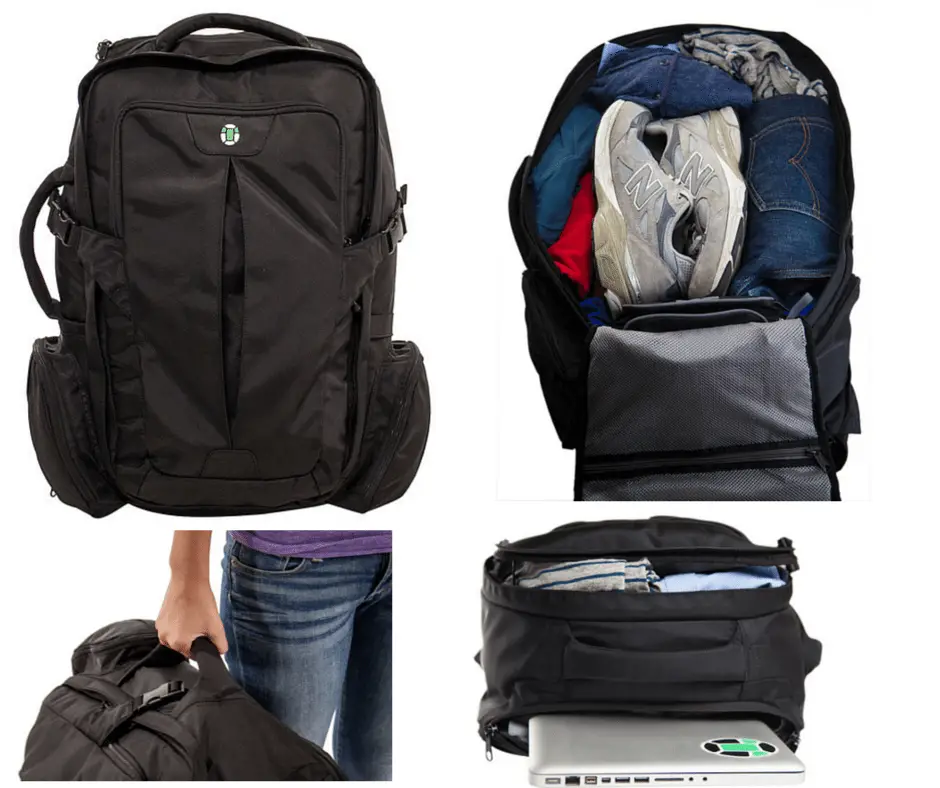 This backpack is versatile and fits everything you need for a trip in a carry-on. Whether you are traveling for 1 week or on a round-the-world adventure this is a great choice.
Who is the Tortuga good for?
Backpackers
Long-term travelers
Carry-on only travelers
Short Term Vacations (longer than a weekend)
Tech-savvy travelers
I would use this backpack for any type of trip where I need more than a weekend (or long weekend) worth of clothing. It would be ideal for week-long trips and will save you money when you aren't paying those bag checking fees.
Key Features
Front Loading
Adjustable Straps
Laptop Sleeve (up to 17″)
Padded straps
Carry-on sized
---
The Air weighs 34% less than the Tortuga but carries 60-80% as much stuff. It is a little smaller and lighter but really gets the job done. This bag is perfect for a long weekend or for those the really know how to pack light.
Who is the Air good for?
Minimalist
Anyone who needs a smaller/lighter version of the Tortuga
Travelers frequently traveling for business
Travelers taking shorter trips
Realistically, this bag could still work for long-term travel. It all depends how well you pack or how much you really need.
Key Features
Carry-on sized
Laptop Sleeve
Expansion Zipper (to fit one more thing)
Mesh divider for clothes
Locking zippers
I would carry this pack for a long-weekend or even for a full week. I enjoy packing light when possible and this is the Tortuga Air is perfect for that.
---
The Tortuga Daypack is the newest pack from Tortuga. It is the smallest and lightest from the line and meant to be your daypack in the city or even on a short hike. Why is this daypack awesome? It folds into itself. Meaning you can pack it away in your other Tortuga backpack and you are still only carrying one bag wherever you go. Once you arrive unpack it and pack your camera, water bottle, sunglasses, and a guide book and start exploring.
What is the Daypack Good For?
Exploring the city
Taking your small items with you for the day
This is an ideal pack for any situation
Daypacks are my favorite types of backpacks because they are with you the most when you travel. Your larger backpack is with you at the airport and on the way to the hotel. Once you drop it off your daypack is the most important pack for the entire trip. Make it a good one.
Key Features
Very light weight
Folds into itself
Built-in organizer
It is packable in your other luggage
This daypack is great for anyone. It goes on pre-sale in March.
---
All three Tortuga Backpacks offer something a little different. If you need a little more space but still need a carry-on only backpack the Tortuga is best for you. If you are a great packer and aspiring minimalist go for the slightly smaller and lighter Tortuga Air.
The Daypack is a great combo with any piece of luggage. Pack it away and use it when you arrive at your destination.
It is hard to find a flaw with these packs. They are all great options for everyday travelers, backpackers, and adventurers who want a stylist and versatile backpack to carry on their next trip.