Tom Bihn has been one of favorite travel product companies long before I tested the Western Flyer. I purchased the Aeronaut from them and instantly loved the durability and versatility of the bag. I asked Tom Bihn if I could test out a different bag since I had been carrying the Aeronaut for months. I went with the Western Flyer and have been testing it for the last few months to give it a fair and honest review.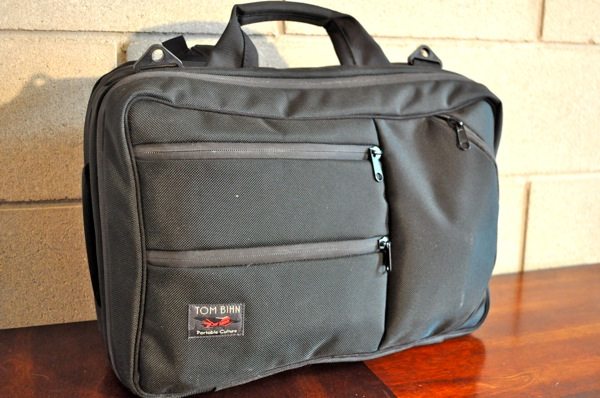 The first thing you will notice is the quality of the bag. It is made of made of U.S. 1050 denier Ballistic nylon: twice the abrasion resistance of 1680 denier fabric. That basically means its really strong. Yet the interior is made of dyeema/nylon ripstop which is very light and strong.
Dimensions:
The Western Flyer is not as large as its older brother, the Aeronaut, but it is ideal for a carry-on or an overnight bag. As with the Aeronaut from Tom Bihn the Flyer can be used as a backpack or carried briefcase style. This added versatility makes it a great choice for trips. I have worn it as a backpack for weekend trips and carried it as duffel.
Packing Space
As mentioned above it is 26 liters. It is not meant to hold enough clothes to get you through the week but it is perfect for an overnight bag and maybe you could stretch it for the weekend depending on the destination and attire required.
The Western Flyer has two main compartments of equal size and here is what I was able to pack in to the bag: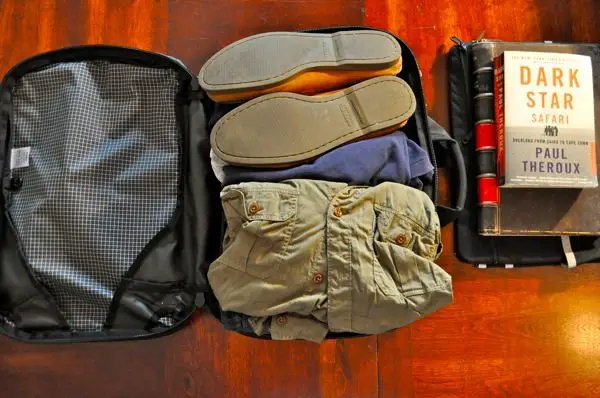 Both sides packed: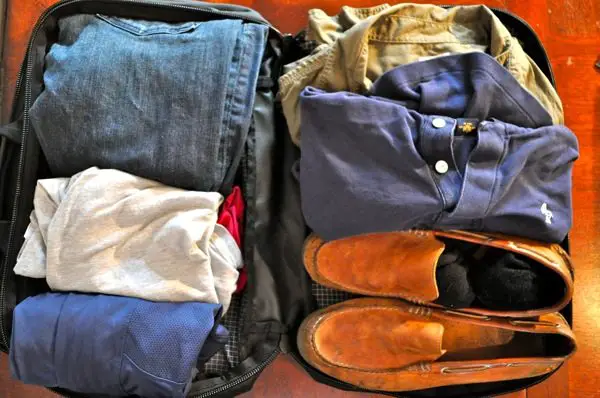 That is a pair of shoes, jeans, shirt, workout gear, polo, button down, and some socks in the back compartment alone.
In the front I packed my MacBook Air and a book: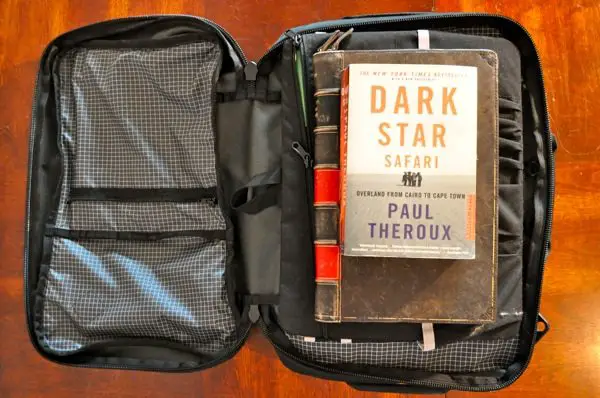 Behind my laptop is the Horizontal Freudian Slip from Tom Bihn. It is a great organizer for documents, pins, and other misc. stuff.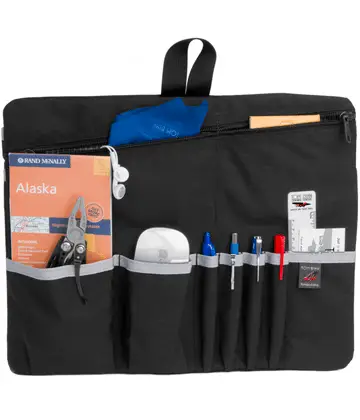 Versatility
The best part about this bag is it's versatility. Since it can be carried as a backpack or a briefcase it makes it possible to carry an additional backpack and still carry the Western Flyer with ease. The backpack straps can be tucked away when not in use.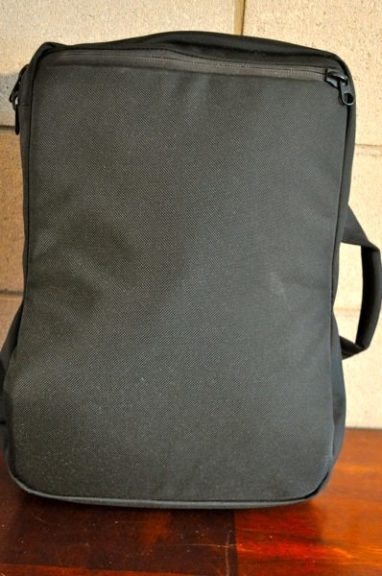 In backpack mode: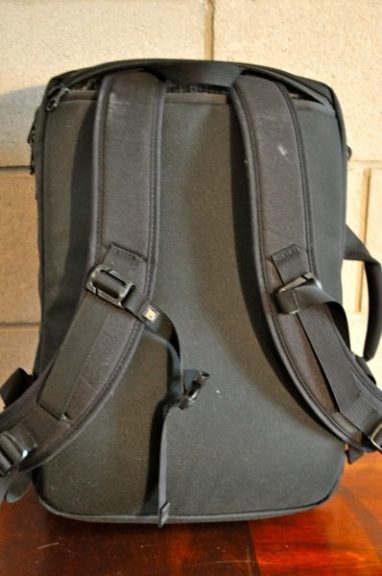 And finally a view from the side (this photo is from Tom Bihn.com)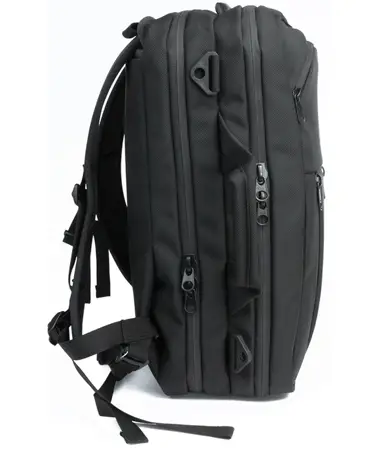 Another way to pack as much as possible and stay organized is to use the packing cubes from Tom Bihn. I didn't use them in this example but I use them all the time with the Aeronaut. They are great for staying organized and compacting your clothes in your luggage.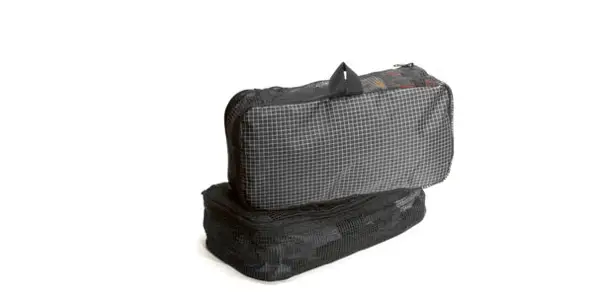 This bag can also be carried as a shoulder bag if you add the Absolute Shoulder Strap to it. I use this all the time on my Aeronaut and believe it or not this really makes a world of difference when carrying the bag. It is made of a "control-stretch" material that makes carrying heavy bags much easier. Normally I would not recommend spending $30 on a strap alone but in this case it is worth it. We all know how awful hard duffle bag straps feel after about 15 minutes of carrying a heavy bag. As soon as I got this strap I haven't stopped using it so check it out.
Overview
It is hard for me to say anything but positive things about this bag but there is one thing I would add to it. It needs a place to hold a water bottle on the outside when carrying it as a backpack. It does have an outer pocket that does double as a water bottle holder when the bag is carried briefcase style. I understand adding a pocket to the side of the bag would take away from the design but I would love something that opens up when the bag i carried vertically in backpack mode and zips away when not in use. This is not a major issue and has not stopped me from using the Western Flyer regularly. There is a good spot for a bottle of water and you can see it in the photo below.
Its durability and versatility make it stand out above all the rest. With plenty of pockets and packing space you should make this go-to bag for short trips.
It can also simply be used as a great laptop bag or carry-on. I always carry my laptop in it with my other gear even when I am not packing clothes in it. The compartments can be divided in half to create even more pockets to keep things organized.
For more info from Tom Bihn head over to their site.