Working out while traveling can be difficult. Many things factor in such as time and the fact that your you have no gym or the hotel gym is not what you are used to at home. In reality you need no gym at all to get an effective workout and I covered that in a previous post on working out in your hotel room.
Working out in your hotel room with body weight exercises is great and gets the job done but if you want a little more excitement you should take your workout outside and use your surroundings.
What do I recommend?
Hood Workouts: Using your surroundings as your gym.

If you are not familiar with Hood Workouts you should be. These are some serious athletes who use local playgrounds in their area to workout. The playground is the gym and they are proof it is all you need. If you don't think you can get a good workout with body weight movements and simple things such as pushups, dips, and pull-ups you might think differently after watching one of their videos. The point is you do not need a gym. They use playgrounds as their gym but it doesn't need to stop there. Anything can be your gym.
Now maybe there is no playground near by but you can do pull-ups on all sort of things so there are really no excuses. The same goes for dips and pushups. One great alternative to the playground is to simply jog to the nearest park and do a 20 minute workout. I love doing these workouts on the beach too. Nothing is better than jumping into the ocean right when you are finished. There are all kinds of options to expanding the gym outdoors and most of them are free or very cheap.
Another great way is to simply get your workout in while site-seeing. It won't even feel like a workout but more of a travel experience. This may seem a bit strange but take a look at how I have got workouts in on trips in the past.
Here are some of my favorite Hood Workouts:
Siem Reap, Cambodia- Pull-ups at a temple door
Cost: FREE with my temple entry pass
Difficulty: 6/10 (not the easiest grip on that doorway)
Phuket, Thailand-Muay Thai at Tiger Muay Thai
This is a bit of a stretch since it was $17 but this kind of 1 on 1 instruction in the US would easily be $100/hr. And in Thailand my surroundings were Muay Thai (it's hard to avoid it).
Cost: $17 for 1 hour with a middle weight champ
Difficulty: 8/10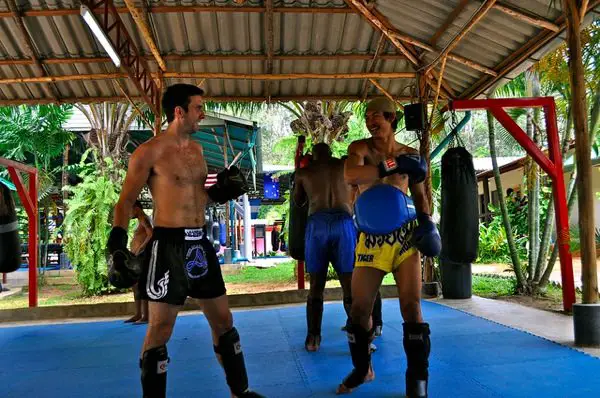 Coba, Mexico- Coba Ruins
Cost: 38 pesos ($3 USD)
Difficulty: 6/10 – The stairs are a little tough on the way down but I would recommend getting to the top for the view and to burn off some cervesas.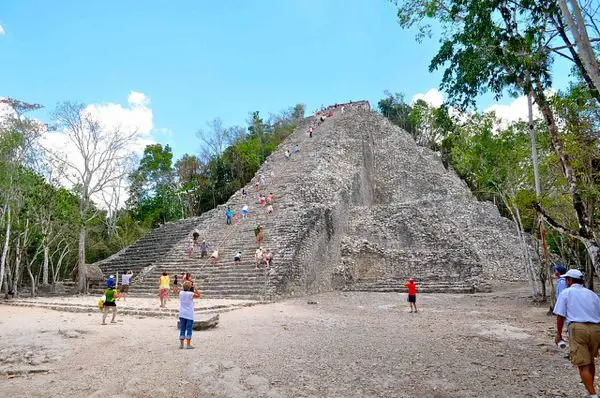 My absolute favorite place for a hood workout is the beach. The sand alone makes body movements more difficult which is great. Just don't be that person doing pushups on a crowded beach in front of a everyone. I have seen people doing this and its just a little ridiculous. Find some space and workout away from the crowds. Follow up your workout with a refreshing swim in the ocean.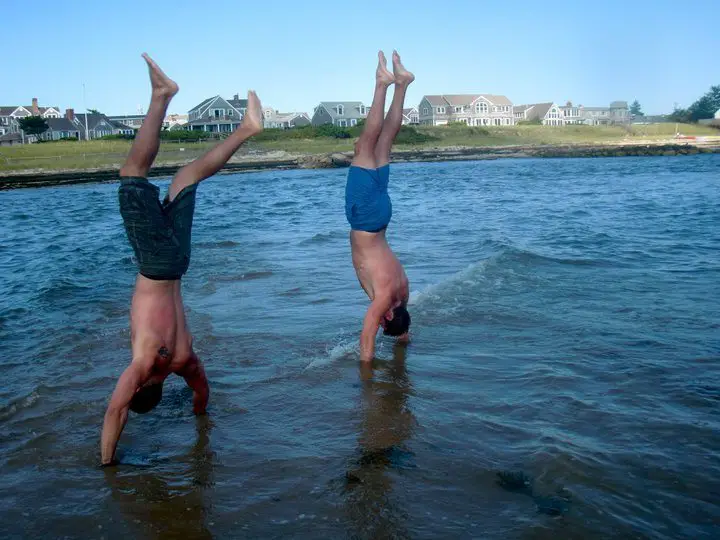 There are countless ways to workout while traveling. These are just some of my favorites. Below I posted a couple of my favorite Hood Workouts which will hopefully inspire you. I know I am in awe of these guys. The best part is the workouts are free, no gym membership or day pass required, and you can do them basically anywhere.
This is a great collection of different types of hood workouts from the guys who started it. They are difficult but you can scale it back and stick the basics with pull-ups, pushups, and dips.
Hannibal For King is the best there is in the world of Hood Workouts. Here is a video of him teaching the basics.
Get to know Hannibal for King. He is the expert on body weight calisthenics.

Check out their site for frequent updates: HoodWorkout.com