This one is simple. Delta SkyMiles Shopping is offering 15 miles per dollar (normally $3) on all tax prep at H&R Block. I always like to earn miles for things I have to buy anyway so this offer is a great one.
You can also get 15% off of online tax prep as well. More info here.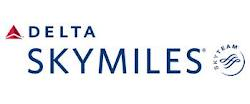 American is offering a similar deal but only 10 miles per dollar. If you would rather have the miles from AA you go here to get started on your taxes.