Scotland is home to stunning coastlines and historic castles. This is why when we planned our Scotland road trip we were sure to hit as many castles and coastlines as possible. These stunning views are the landscapes that have always defined Scotland in my mind and each day on our road trip around Scotland we planned to make at least one stop at one historic castle.
Caerlaverock Castle
When you think of a classic historic castle in Scotland, Caerlaverock is what you picture. It is in the forest surrounded by a moat. When we arrived there was nobody else around and we had the place to ourselves.  It is located on the southern coast of Scotland an around 6.8 miles (11 km) south of Dumfries. There is a small admission to price to pay to go inside but it's worth it to fully explore the castle grounds.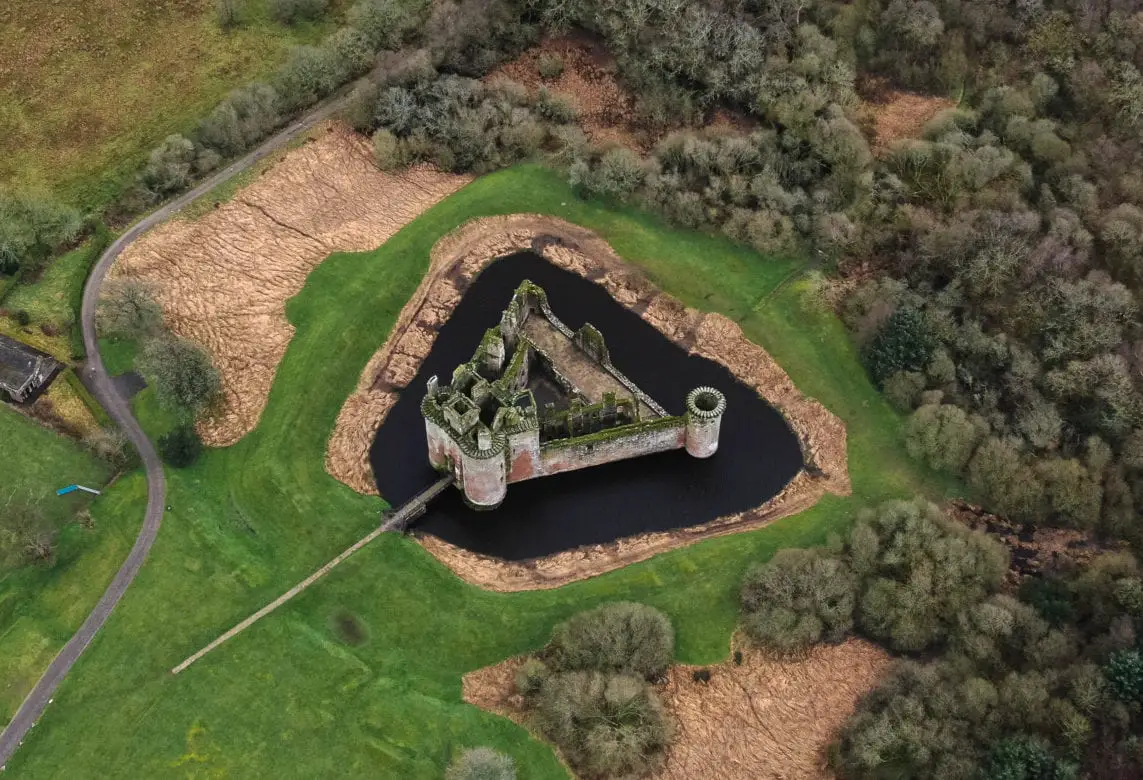 Castle Stalker
If Caerlaverock is the most classic of the castles we visited then Castle Stalker is the most picturesque of the historic castles we visited around Scotland. It sits alone on an island in Loch Laich. On a clear day, you can even see the castle from the A828 road as you approach between Oban and Glen Coe. This castle was originally built in 1320 and today is one of the best preserved medieval tower-houses in western Scotland. The interior is accessible by boat at various times throughout the summer. It is privately owned today and well preserved both inside and out.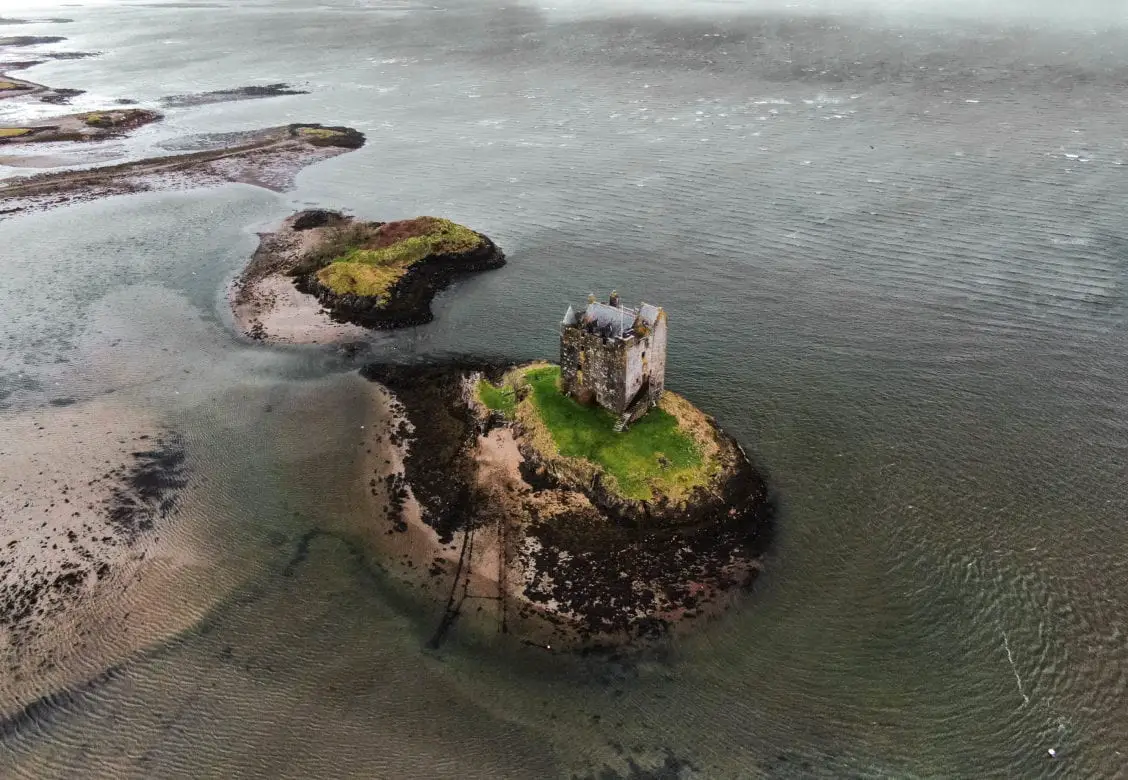 Blackness Castle
Blackness Castle is a fully restored castle that sits on the coast of Blackness, Scotland. It is a 15-century fortress located south shore of the Firth of Forth.  It's history spans from the 14th century all the way to World War I when it was briefly used again. Due to its unique shape and structure, it is often referred to as "the ship that never sailed." Today is a historic monument and open to the public.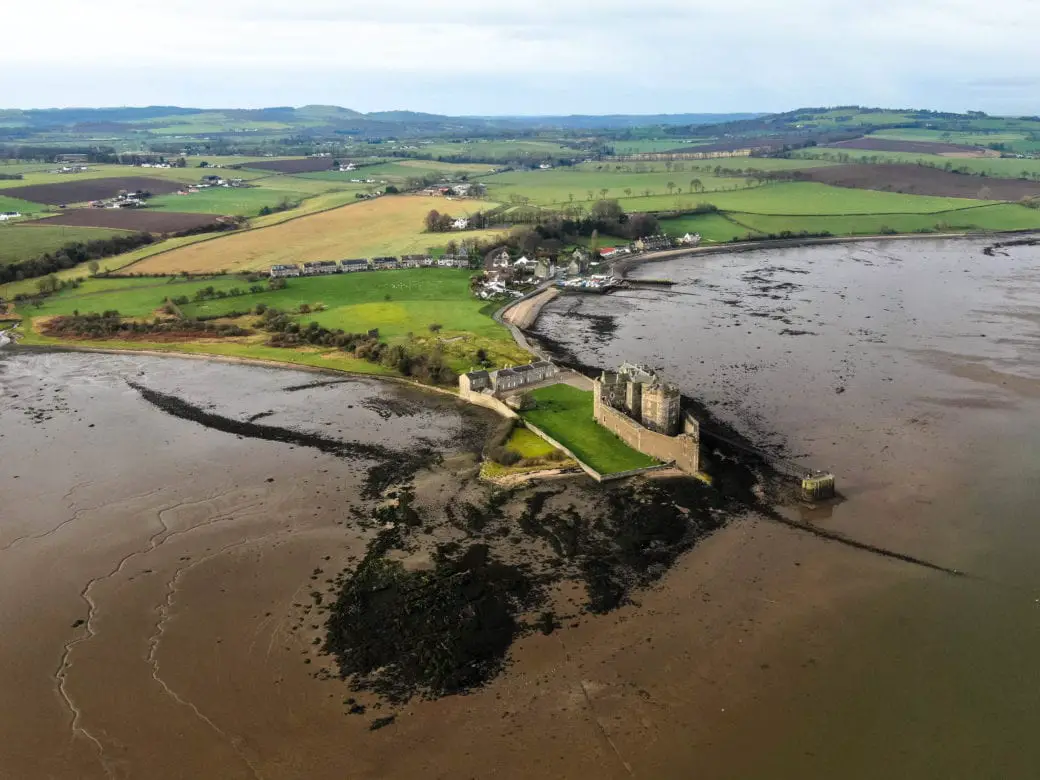 Doune Castle
Doune Castle is located 8 miles north of Stirling and is famous from appearances in Monty Python as well as Game of Thrones. Originally, this medieval castle was built in the 13th century but was damaged in the Scottish Wars of Independence and rebuilt later in the 14th century. Doune Castle has a storied history including Mary, Queen of Scots, who called it home on many occasions. Today it is open to the public year-round.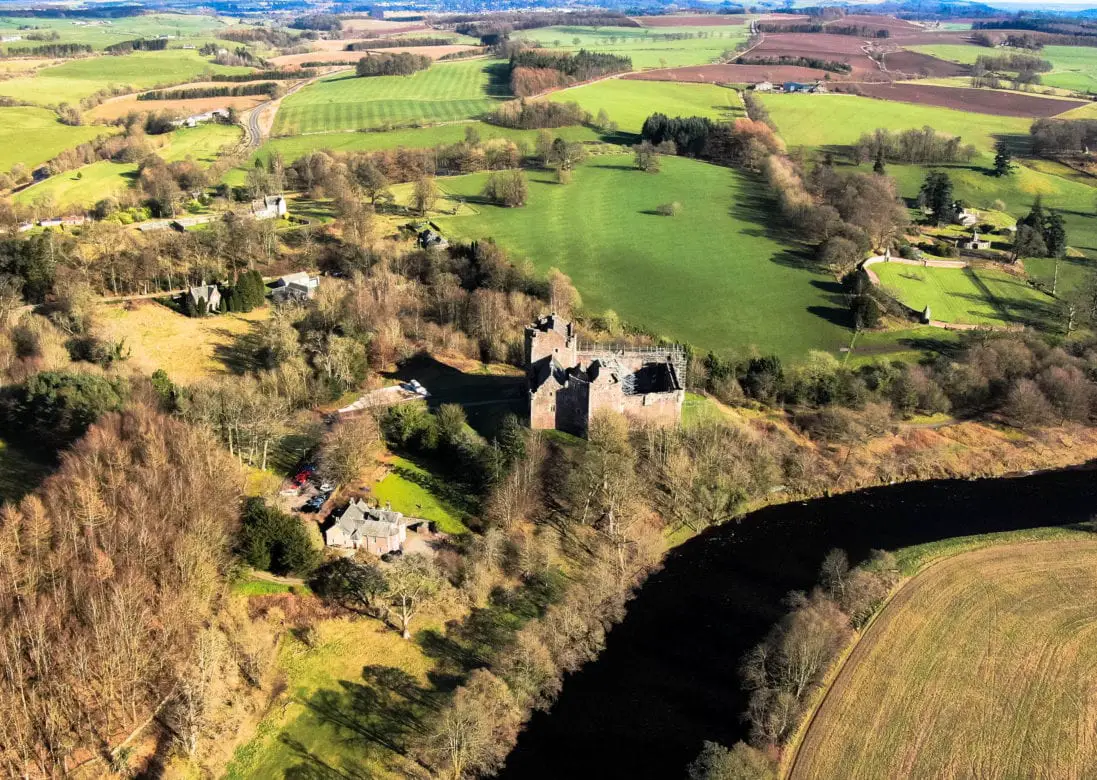 Lochranza Castle
Lochranza Castle is located on the Isle of Arran and dates back to 1262. It may not be the most impressive standing castle but it has a long history and its location on an island off the coast piqued my interest. Most of the castle was not completed until the 16th century but it makes for a great stop if you are exploring the Isle of Arran.  The castle has changed owners over the centuries but today the ruins make for an interesting story and sight on the Isle of Arran.
Castles and Coastlines Around Scotland
There are over 2,000 castles in Scotland which means you are likely to drive by a few no matter where your journey in Scotland takes you. These five castles caught my eye and next time I will definitely plan to see as many as possible during my time in Scotland. There are so many historic castles around Scotland and they make for the perfect stop on a road trip.
Disclosure: This post is in partnership with Visit Britain. All opinions are my own.