The Dominican Republic is one of my favorite countries to visit in the Caribbean. I've traveled to all areas of this Caribbean nation except Punta Cana, the easternmost tip. Punta Cana is home to world class beaches and The Royal Suites Turquesa Hotel, which is where I called home for my trip to Punta Cana. Palladium Hotels has four incredible properties in Punta Cana. Each property is right on the beach and accessible from TRS Turquesa Hotel. The majority of my time was spent at the TRS Turquesa Hotel which offered a great view of the pool and ocean from my Royal Junior Suite. Here is my in-depth experience to my time in Punta Cana at the TRS Turquesa Hotel.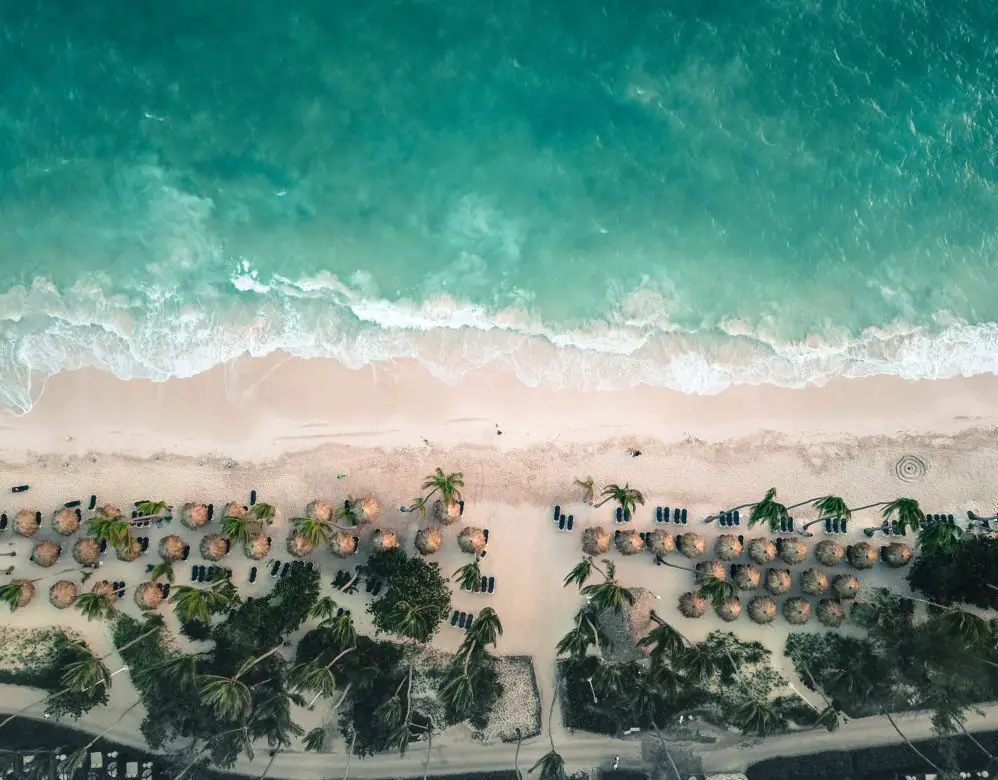 First Impressions of the The Royal Suites Turquesa Hotel
When you arrive you will notice the Palladium property is huge but it an exciting way. There was so much to see and experience I couldn't wait to drop off my bags.  There are four wonderful hotels on site and each has it's own unique characteristics and benefits. You can easily get around the property in golf carts that will take you anywhere within the resort. For example, if I needed to get from my hotel to the very tip of the beach all I had to do was ask for a golf cart to pick me up and I was there in minutes.
The number one reason I loved the TRS Turquesa Hotel is it is an adults-only property. This 5-star complex has one goal in mind- to make you feel like a VIP. Upon arrival you are immediately greeted by a personal butler.
The team of butlers are essentially a concierge service that will go above and beyond for you to make your stay wonderful. The best part is guests staying at The Royal Suites Turquesa Hotel have free access to all resort bars and restaurants.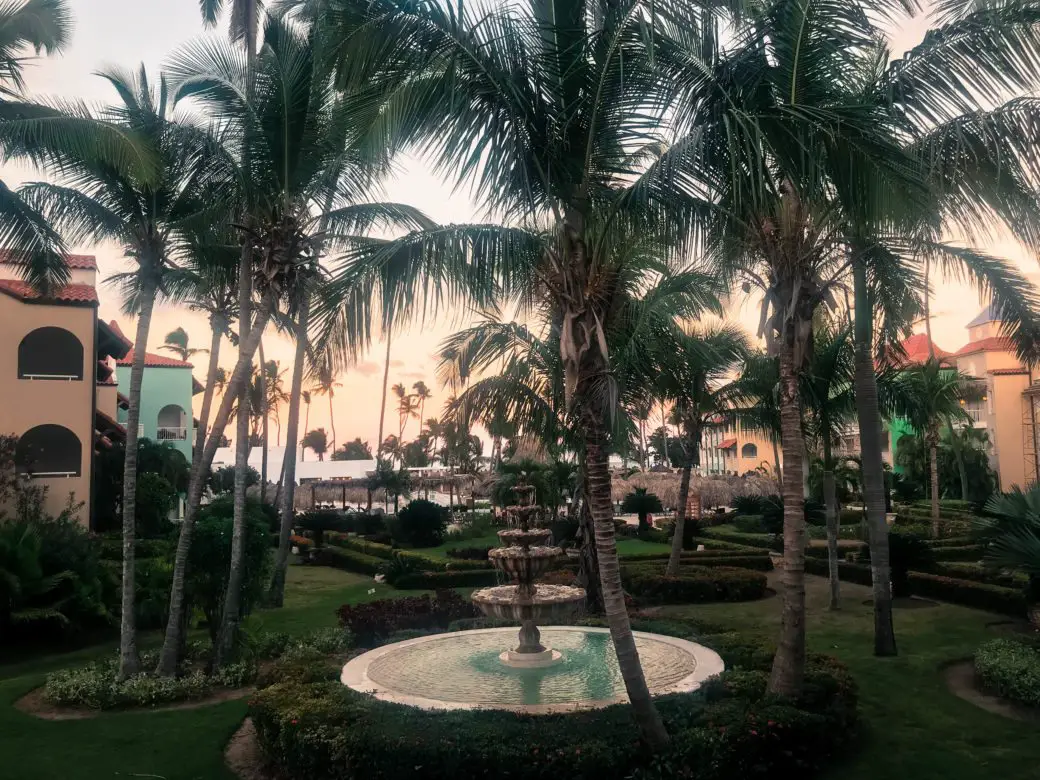 The Secret Pool at TRS Turquesa
The secret pool at The Royal Suites Turquesa Hotel might have been one of my favorite spots. Early in the morning you can have the pool all to yourself but it never gets too crowded as the day goes on. The swim-up bar will make sure you never go thirsty and the bartenders offer amazing service. I took a dip in the Secret Pool at least once a day while I was there.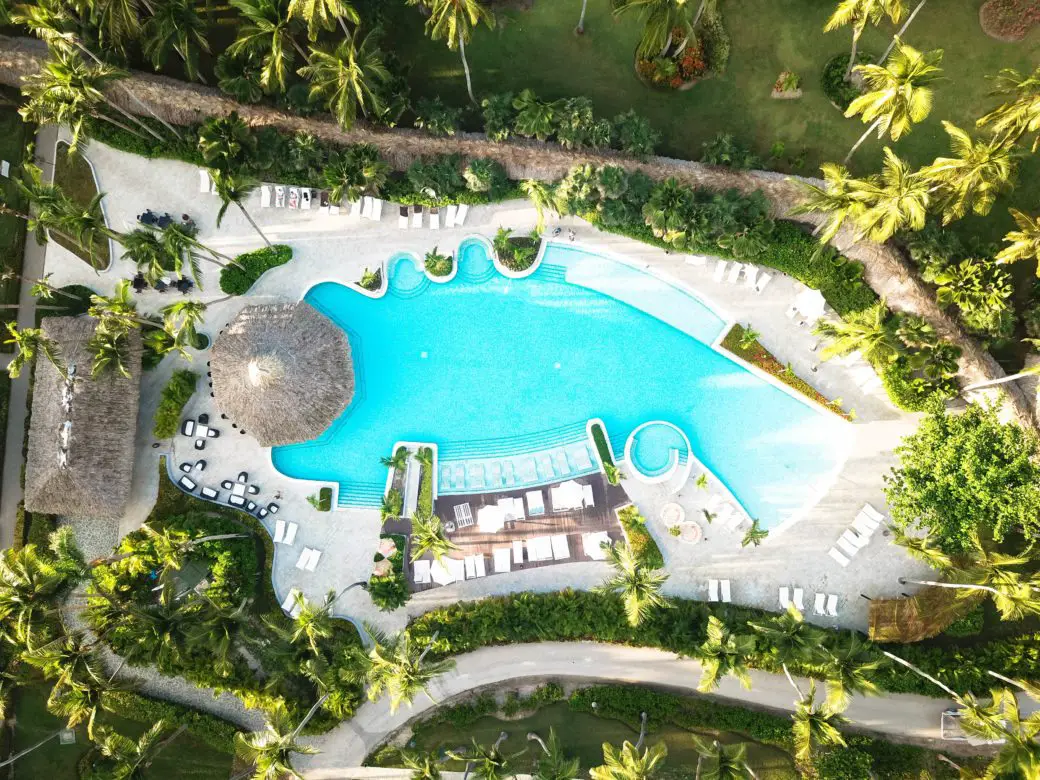 Amenities, Dining, and Nightlife
There is plenty to enjoy, eat, and keep yourself entertained at the TRS Turquesa Hotel. There is a casino, 24-hour sports bar, disco, and live music every night. Restaurants include themes from all over the world and when you want to eat quickly you can always enjoy the buffet at the Sports Bar 24 hours a day.
I also really enjoyed the fitness center and spa onsite. The gym was spacious and had all of the weights and training equipment I am used to at my gym at home. The spa was luxurious and always ready to book you for a relaxing massage. I used the gym daily and wish I had access to it back at home.
Below you can find the more details about TRS Turquesa Hotel:
180 Deluxe Junior Suites,  124 Royal Junior Suites, 24 Deluxe Suites, 12 Romance Suites, 15 Royal Honeymoon Suites, 16 Cabaña Suites and 1 Royal Presidential Suite.
Adults only resort
2 Restaurants for the exclusive use of guests staying at The Royal Suites Turquesa Hotel plus 8 a la carte restaurants with a wide variety of cuisines.
5 Buffet-Style Restaurants
4 bars at The Royal Suites Turquesa Hotel VIP area plus 22 Bars around the Resort (Sports bar open 24 hours).
7 swimming pools exclusively for The Royal Suites Turquesa Hotel and a private beach section
Swim-up access from rooms to main pool*
5 Pools in the Resort
Butler Service (08:00am – 11:00pm)
24 hr room service
Bar waiting service at the beach
First-class Spa & Wellness Center
Casino
New Convention Center
The TRS Turquesa Hotel Beach
I loved the private beach in front of the hotel. However, there is one kilometer of fine white sand that stretches down across all of the Palladium properties for you to enjoy. There are multiple beach bars to have a cocktail or a beer while at the beach. Grab a beach chair or just put a towel on the beach. The water is warm and inviting and you can easily arrange a day on the water with the help of the butlers at TRS Turquesa Hotel.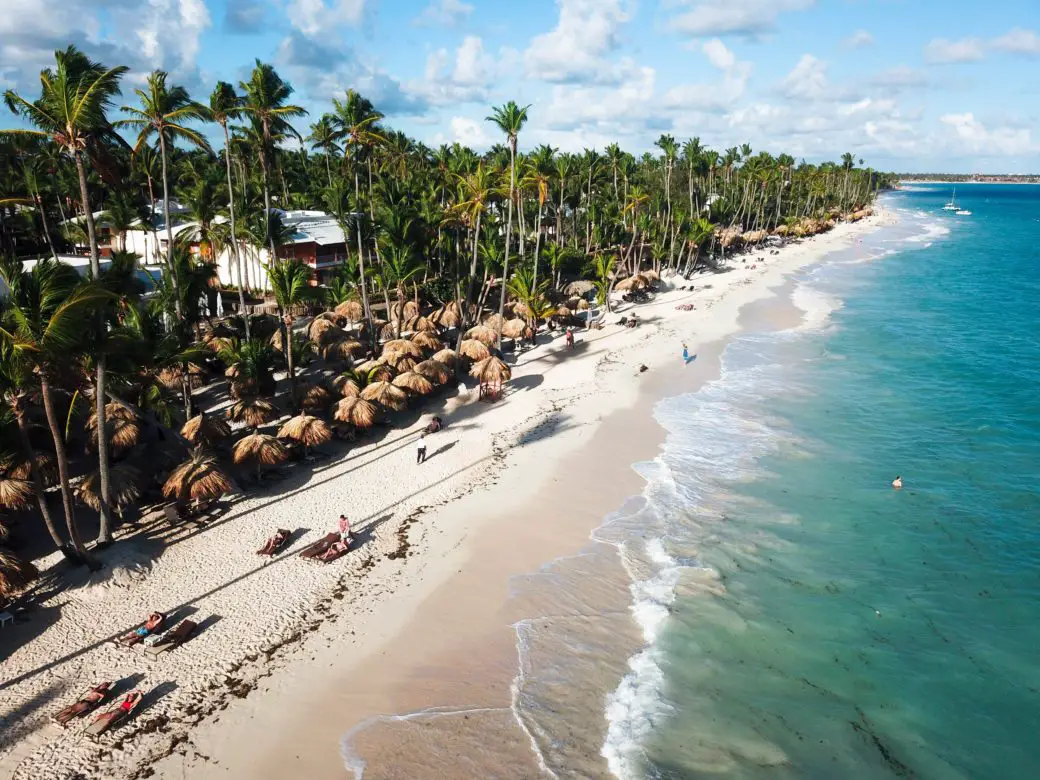 Overall Impressions of TRS Turquesa Hotel
This was my first time staying at a Palladium property but it will not be my last. I really enjoyed my time at the TRS Turquesa Hotel. The adults only and VIP atmosphere set it apart from other hotels I've stayed at in the past. The service was above and beyond what you could expect and there was always someone readily available to assist. If you are headed to Punta Cana be sure to check out the TRS Turquesa Hotel.
The TRS Turquesa From Above
I shot this video from my time at the hotel in Punta Cana. I focused on aerial views to show how beautiful this stretch of beach is and how much space there is for you to truly enjoy it on a daily basis.
This is a Palladium-sponsored post but all opinions are my own.