Summer is here and road trips will be a part of many of our vacations. Whether you are going cross country or just heading somewhere for the weekend Roadtrippers will help you plan your trip.
Currently only in Beta, Roadtripppers uses google maps to plot your route with many options for stopping along the way. Included are attractions, accommodation, sports, nature, food, entertainment, shopping, and history. You can plan your trips, create bucket lists and save them for later (once it is out of beta). For now simply share your URL and save it for later after you plan your trip.
Below I planned a trip from Boston to LA adding attractions and accommodation along the way. Just like in google maps you can zoom and scroll all over the map. Every point on the map can be added to your trip or just clicked on for more info.

Personally, part of the fun of cross-country road trip is to not plan anything at all. But it is nice to know what options you have along the way even if you just use this as a reference or guide. It will also estimate fuel costs for the drive which is a handy feature as well.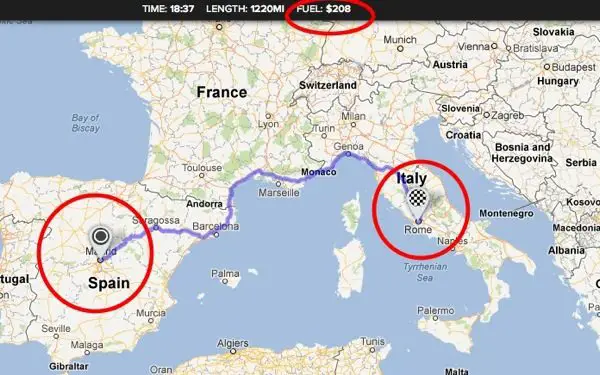 I also like how it provides international directions and not just driving directions in the United States. This is great for planning trips no matter where your travels take you.
Check out Roadtrippers and see where it takes you this summer.