I've been fascinated by Mt. Everest since I was a kid. I remember reading Into Thin Air and thinking I wanted to do the same. While the desire to climb to the world's highest peak faded the feeling to visit Nepal and trek the Himalayas only grew. I wanted to see Mt. Everest with my own eyes and accomplish one of the travel goals I created to complete over the next few years.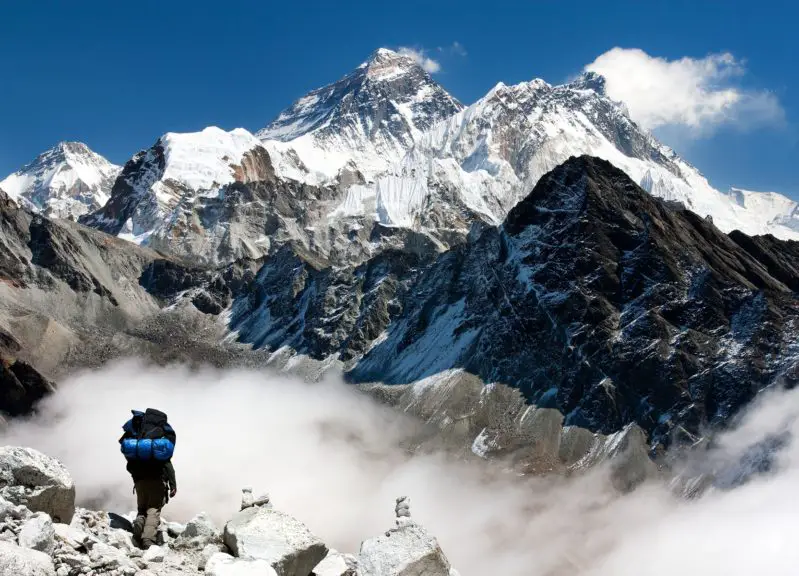 In 2012 Triphackr was just a baby and I was planning to make the trip to Everest Base Camp. I was already travel hacking and had managed find a flight to Kathmandu for just a few hundred dollars. However, I still had a full-time job and taking off 3 or more weeks wasn't reasonable at the time. Traveling with a full-time job can be done but I decided to postpone my trip.
In 2015 that all changed. I now run Triphackr full-time and knew the timing was right. I don't usually make trip announcements but this has been years in the making and I wanted to share the experience from start to finish.
Everest Base Camp Trek
After some research I discovered Active Adventures. They are a New Zealand based company and lead trips all over the world. They have excellent reviews and after all, Sir Edmund Hillary was a Kiwi, so these guys must know the mountain pretty well.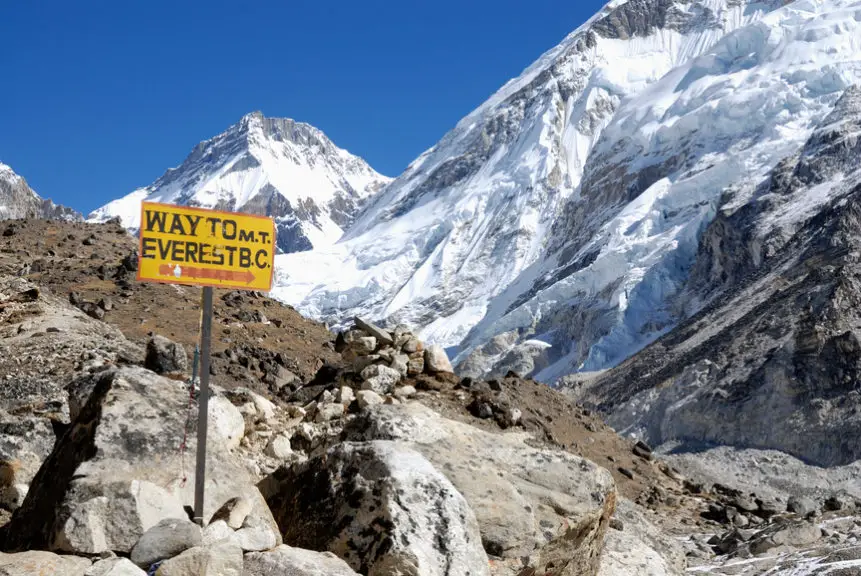 I will be traveling with Active Adventures to Everest Base Camp on March 30th for a 19 day trip. I plan to stay in the region and continue on to Bhutan but you can see the day-by-day route in the graphic below.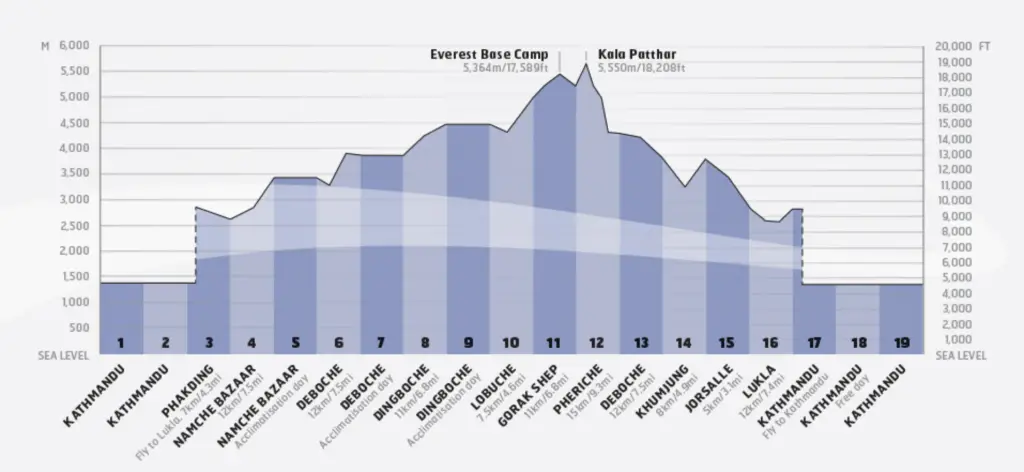 My Trekking Partner
Fortunately I am not doing this trek alone. I will be with the Active Adventures team and my buddy Gareth from Tourist2Townie. Gareth and I met back in 2013 in Toronto and we met up again last year in Rio. We both live in New York but have never seen each other stateside. That isn't going to change yet and I'll be seeing him in Kathmandu in a few weeks.
As you can see last time I saw him he was enjoying the beach in Rio but it's good to see he's been training for our next adventure.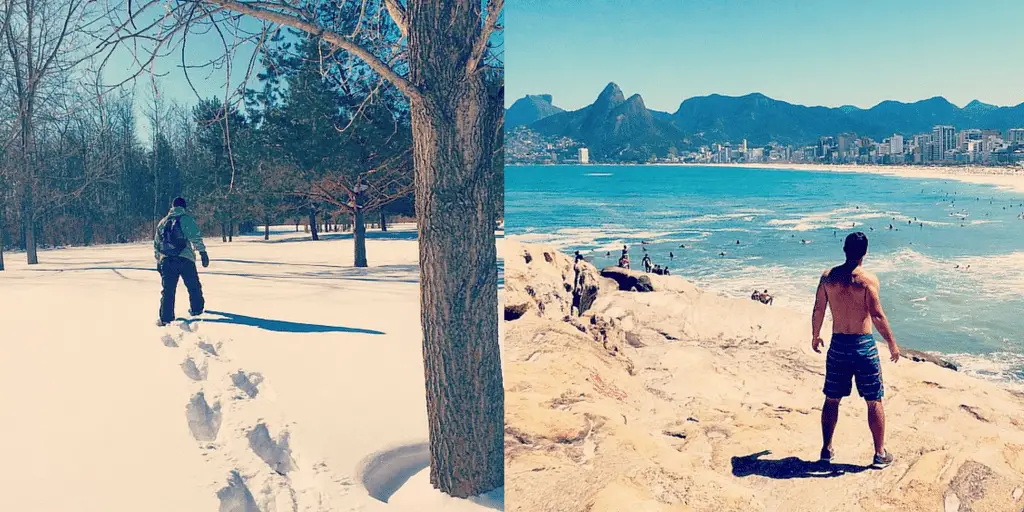 Be sure to Follow Tourist2Townie as we post photos from Nepal and Bhutan. His travel videos from all over Brazil are amazing and I am expecting us to produce some incredible footage from the Himalayas. And check out his YouTube channel for some travel inspiration.
Nepal and Bhutan
We've both been training to get into shape for the high altitudes but we can only train with what is available to us. Altitude sickness can hit anyone of any condition or age so we are doing the best we can to prepare. We are traveling with a very experienced team at Active Adventures so I am confident they will be able to help us reach our goal.
After reaching base camp and exploring Kathmandu we are headed to Bhutan with Yeoong Tours and Travels. Bhutan has always been a dream to visit since I first discovered where the Tiger's Nest was located. Since then I've wanted to see it with my own eyes.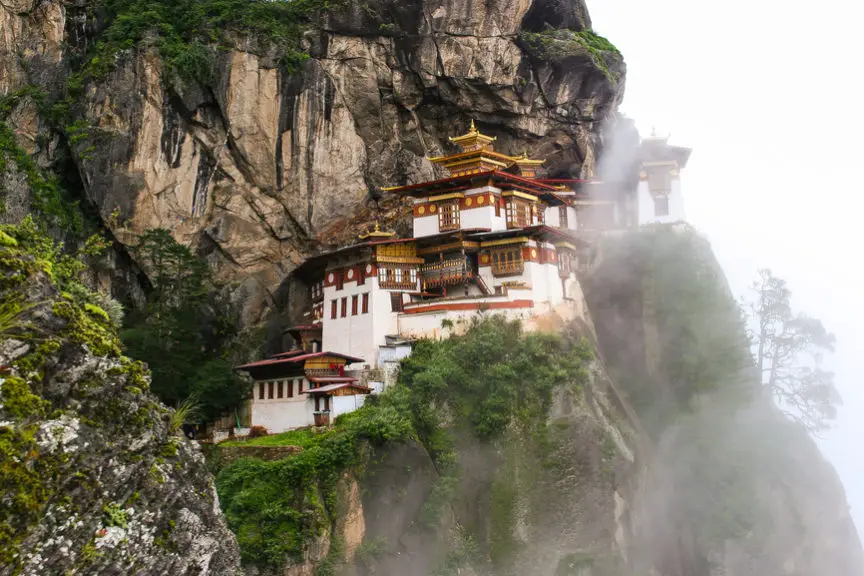 Expectations for this Trip
My goal is to make it to Everest Base Camp. That sounds simple but it is going to be physically and mentally challenging. Altitude sickness isn't fun and it usually hits everyone to some degree along the way. However, the unknown is half the fun. I can't wait to see what every morning brings with new views of the mountains and little villages to explore in the Himalayas.
We are planning to document this every step of the way. Expect photos daily on Facebook, Twitter, and Instagram. Videos will be posted once we return home from our trek and trip to Bhutan.
Join us on our trek!
I can't wait for this trip of a lifetime to begin. In 2.5 weeks I'll be in Kathmandu ready to start the trek to Everest Base Camp so be sure to follow along on Instagram!
---
---