We all try to earn points and travel rewards to some degree. Even if you only earn miles when you actually fly you still have miles adding up towards free travel. No matter if you are a points chaser or simply let the points and miles come to you MileWise can help show you wear to use your hard earned travel rewards.
Basically MileWise is a search engine for rewards. You enter your destination and they provide results based on your current miles and points totals. Travel results are shown in cash, miles and points so you can determine which is the best way to book the trip. Sometimes it is not worth it to book with miles and sometimes you can save a lot by cashing them in. MileWise helps make this decision easier for us.
They will also track all of your balances, status level, and expiration dates which makes keeping track of rewards a lot easier. They will alert you when great deals come around so you don't miss out on opportunities to cash in.
You might already be using Award Wallet which is a great management tool for miles and points. You can easily import all of your data to MileWise from Award Wallet. Learn more at the Miles Wise blog.
Getting Started
First, sign-up for an account with MileWise here.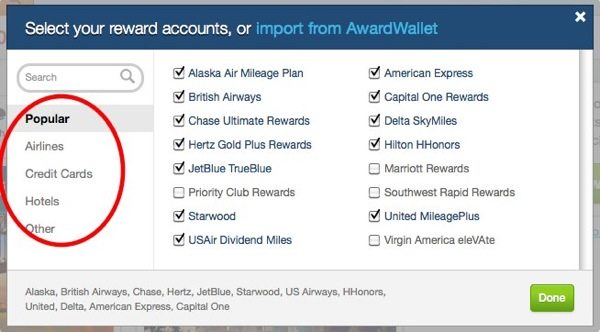 Select the rewards accounts you use and click done. You will then be asked to link the accounts for each selection. You will need the account numbers or frequent flyer numbers along with your passwords to verify each account.
Once you have linked your rewards accounts you can search for any destination just as you would on Orbitz or Kayak. The big difference here is the results will tell you how many miles, points, or cash you will need to book the trip.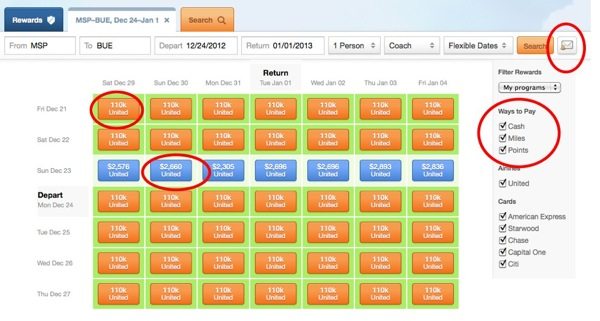 You can see my results showed me it would cost at least $2,300 to fly to on this date range and 110k miles with United on those dates. Using miles would allow me to be a lot more flexible since those do not fluctuate. The cash value changes daily depending on my dates.
In the top right corner there is an alert box. Click on this to set-up email alerts for your trip.
Search by Rewards
If you have accumulated a lot of points and miles but are undecided on where to go or simply want to find the best deal you can search by rewards.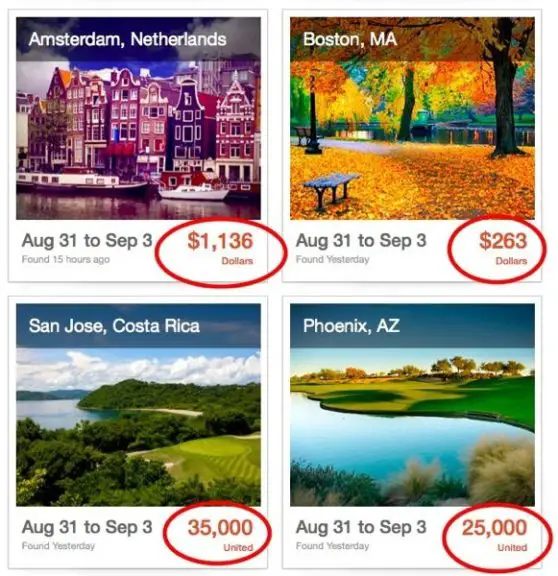 Searching by rewards gives you plenty of options. There are trips you can pay in cash or others with low mileage costs. You can select your type of trip at the top from a number of categories and destinations.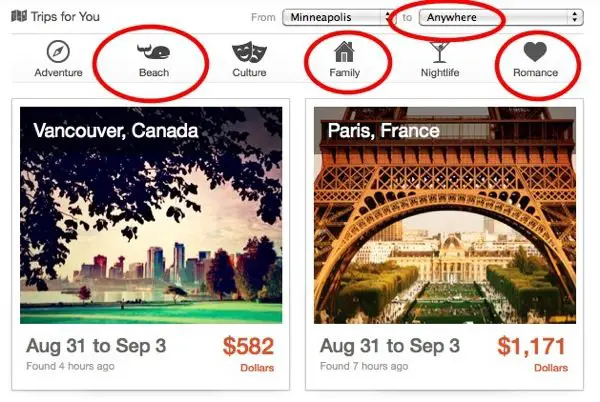 Rewards Account
Once you provide MileWise with all of your account info you will get more and more results that you can actually use without paying cash. However, sometimes cash is the better option if the flight is cheap or the miles required too high. They help you break down the value by showing what each account is worth. This will give you a better idea of what miles and points are actually worth. This way when you decide to book a flight with miles you will know if you should pay  for them or use your miles.
So check out MileWise and start managing your rewards accounts and booking trips with all of your hard earned points and miles.