The thing I hate most about searching for airfare is how every site differs and how they are all filled with ads and up-selling. They want you to add hotel, cars, and check boxes to search multiple sites at once. If you strip away all of that you are left with Matrix, which powers sites like Orbitz and Kayak.
It is a completely free service that gets you the direct results. It may not be as pretty on the outside as your favorite site but its guts are behind all of the search results you find everywhere else. It even allows you to be a lot more precise using routing codes to choose your routes, stops, and airlines. That is a bit more technical than most of us need. The most important thing is that Matrix will give you the cheapest results without the up-sells.
Here is how it works:
Just like any other search engine you have used before just enter your basic info first. From there you can use advanced routing codes to really get picky (not needed for most of us) about your flight and select "See calendar of lowest fares" to find the best deals. As usual, if you are flexible the calendar view will find you the cheapest flights. If you need exact dates then choose that option.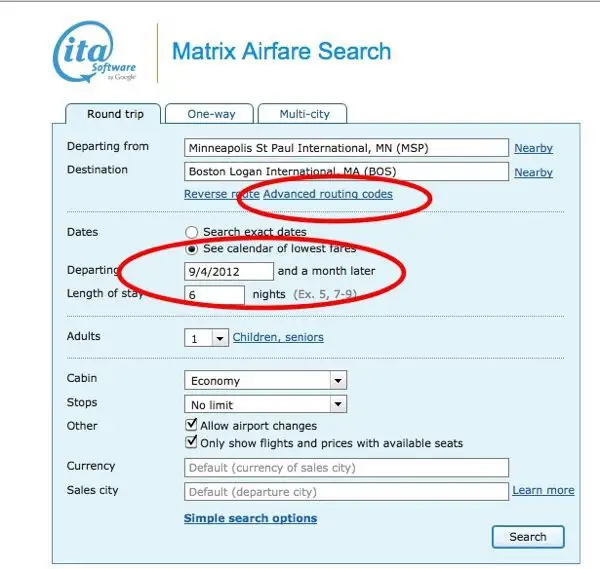 Next select your departure date. My results are all very similar so I can basically select the best date for me. When fares vary greatly this option is very helpful for finding the cheapest flight. Select your departure date and move on to the next step.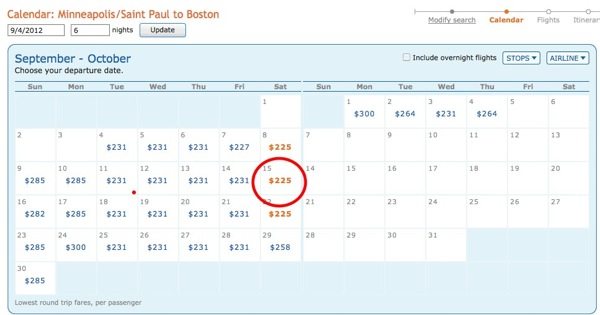 Now you see a results page you are used to seeing on Kayak or Orbtiz. From here you can sort by complete trips (the default), individual flights, and time bars. Time bars is a helpful visual aid and similar to what you find on Hipmunk. If you visual aids help you to better choose your flight then select time bars.
Example of "Time Bars"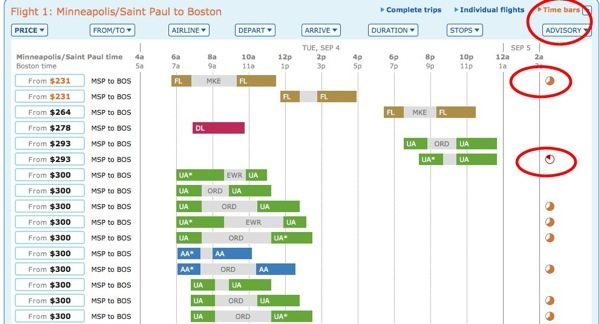 I like the look of the time bars option. You can see your fight duration and layover length easily. Notice the "Advisory" column which shows you the length of the layover. It will show you when the layover is longer than normal or very short. This is another helpful visual aid.
Finally, you select your return flight. This page will narrow down your results based on your departure airline. I took the cheapest option available. Again, you can switch back to classic view using "complete trips." I find the time bars to be helpful when booking flights.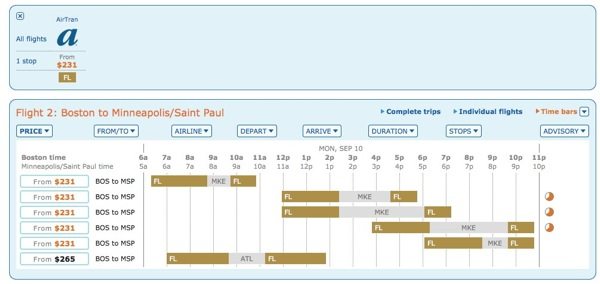 How to Buy the Ticket
Using Matrix is great for finding flights but you cannot actually book your flight here but you have found the flight you want. All you need to do is now use a regular booking site to get this fare. They recommend a travel agent but we are our own travel agents today anyway. You can go directly to the airlines site to book it or just input this information into your favorite flight search engine. You can even call the airline to have them book it for you but most will charge you a fee over the phone. It is possible to get it waived but usually you need a good reason.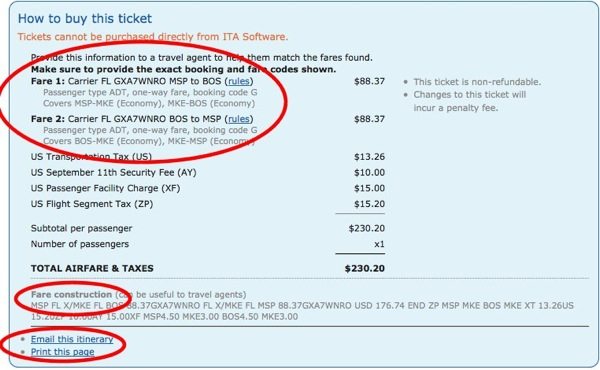 Tip: Delta.com's search engine frequently fails if you are using Firefox. It has happened to me many times and it says, " Request Entity Too Large" when you try to complete your booking.
This hasn't happened to me in Chrome but if you want your booking fee waived tell the Delta rep you are getting an error message that reads, " Request Entity Too Large" and they will wave the fee. This is still a current issue and until it is resolved you can use it every time to book over the phone with Delta. This will save you $25 in fees.
Here it is on Flyertalk if they ask any more information about it.
So if you are serious about finding the best deal I would give Matrix a try. Google purchased this software but since google flights is still not my go to flight searching engine I will always check the results on Matrix first.
Check it out here.
Matrix Airfare Search via the Consumerist