How to Hack Airport WiFi
We often find ourselves stuck in airports for hours killing time in uncomfortable seats. Many airports around the world offer free WiFi or at the very least time restricted WiFi access, however many do not.
Fortunately there are ways to unlock time restricted WiFi and even access locked airport WiFi with a few simple hacks.
Also see: How to to Get Free Gogo Wifi
Also see: How to Hack In-Flight Wifi
How to Access Unlimited Time-Restricted WiFi
Free WiFi is great but when it only lasts for 20-30 minutes it can be frustrating. Without getting too technical all you need to understand is that restricted airport networks tracks your time by using your MAC address. To extend this restricted time all you need to do is spoof your MAC address. This is easy if you plan ahead so let me explain.
How to Spoof Your Mac Address for Unlimited Free WiFi
Step 1: Download LinkLiar (for Macs)
Step 2: Install and open LinkLiar where you will see your current MAC address in gray next to the WiFi icon.
Step 3: Use the small gray wheel to change your MAC address and "apply" which will prompt you to enter your admin password.

Step 4: Clear your browser cache: How to Firefox and Chrome
Step 5: Browse away
This entire process should not take more than a couple of minutes. Be sure to download LinkLiar before you head to the airport. Windows users can easily do the same using MAC Makeup (recommended by Lifehacker).
Exploiting Boingo Hotspot for Free WiFi
This option is a little more complicated but still a very simple hack to use whenever you find a Boingo hotspot at the airport.
Step 1: Connect to the Boingo hotspot and open your browser
Step 2: Do NOT click on "Get Online Now." This will lead you to a page to enter your credit card info. Instead, click on "The Good Stuff."
Step 3: Choose one of the free sites shown in "The Good Stuff"
This is where you could select any of the free sites offered by Boingo. If this is all you are looking for then proceed with what they offer for free but if you truly want to browse the web for free these complimentary sites will lead to any site you would like. Choose one site and proceed.
Step 4: Browse any site you want
After the complimentary site loads just leave it and open a new tab to start browsing as you please.
This alone will let you browse freely in many airports but it won't work on all Boingo hotspots.
Luckily WonderHowTo explains how to proceed if the above method did not work:
Many paywall sites, Boingo or not, simply block the address bar so that you can't freely roam the web. This is great news for you, because you can access a website without an address bar via your web console and inserting window.location.href="https://www.sitename.com" for instant access. Web developer tools are a great way to get around blocked content, and in some cases, they can also help you get around blocked Wi-Fi access.
Just like you can use your browsers web developers tools to hack inflight WiFi you can also do this at the airport.
In Firefox open Tools–>Web Developer–>Web Console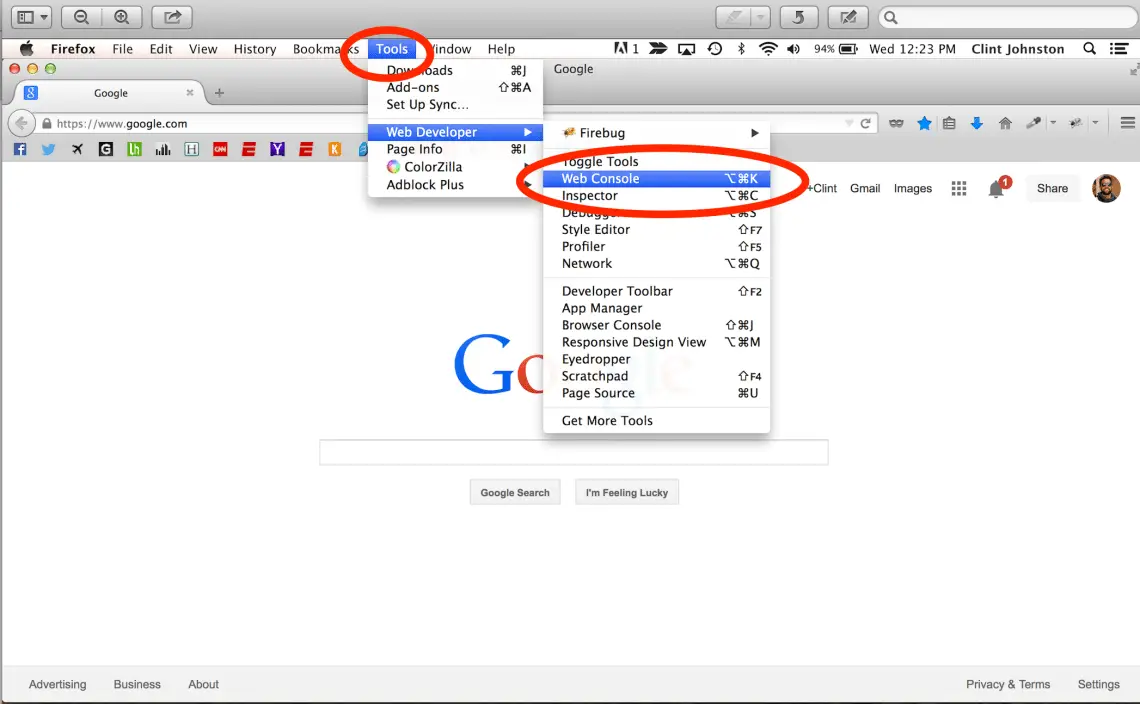 When the console opens you will see an area with two arrows at the bottom pointing towards the space to enter the following:
window.location.href="https://www.sitename.com"
Replace "sitename" with any site you please. I used Triphackr as an example here:
window.location.href="https://www.triphackr.com"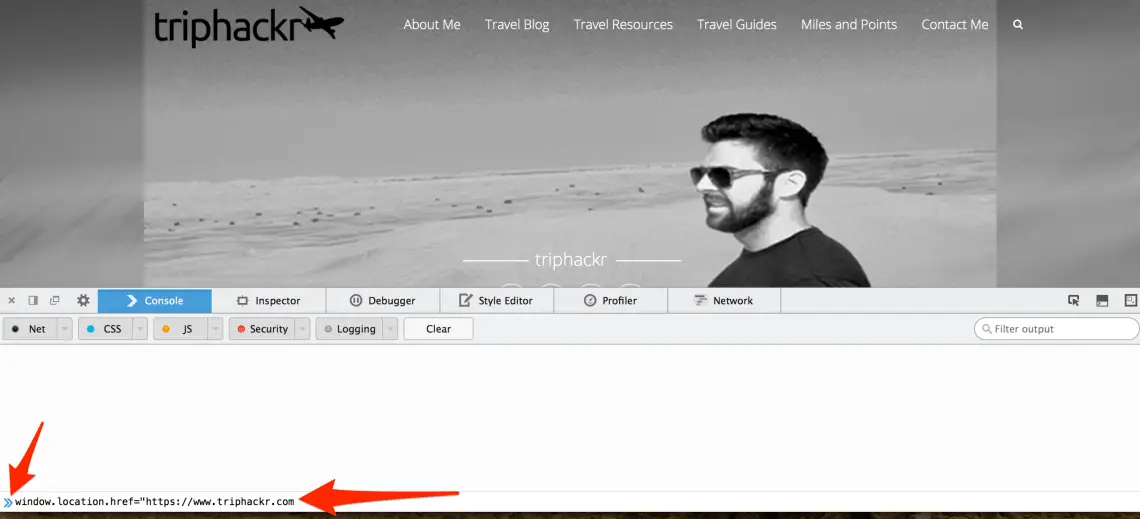 This can easily be done in Chrome in almost the same way.
Go to View–>Developer–>Javascript Console
When the console appears enter the following and replace "sitename" with your desired destination. The blue arrow will appears towards the top of the console.
window.location.href="https://www.sitename.com"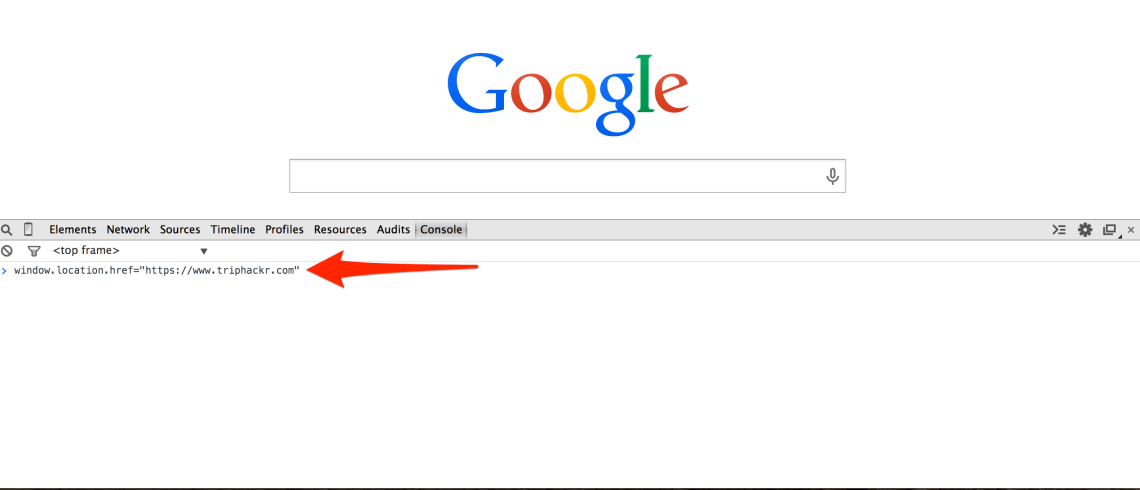 The same methods can be repeated for safari and using Windows with a few slight variations locating the console from the menu.
Also see: How to to Get Free Gogo Wifi
Also see: How to Hack In-Flight Wifi
h/t WonderHowTo