The Furnace Creek Golf Course at Death Valley is an 18-hole oasis in the middle of Death Valley National Park. It is located roughly 2 hours from Las Vegas and around 4 hours from L.A. by car. We were making our way back to Southern California from Utah in our van and made a last-minute decision to play Furnace Creek Golf Course before heading home. It turned out that playing the world's lowest golf course at -214 feet was a great one.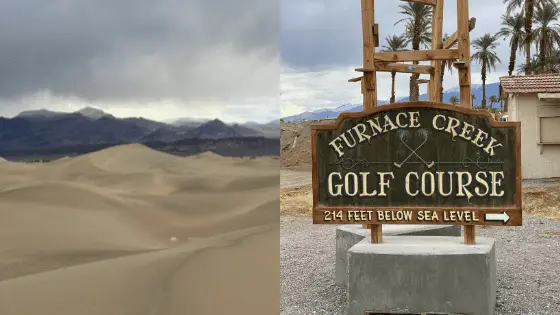 The History of Furnace Creek Golf Course at Death Valley
The course started out as a 3-hole course in 1927 and was expanded to 9 holes by 1931. The course is surrounded by date palms and after spending time in Death Valley feels like a true oasis. In 1968 it was turned into a full 18-hole golf course and finally in 1997, it was reworked to closely resemble what you see today. The course lies 214 feet below sea level, 6,236 yards off the back tees and a par 70.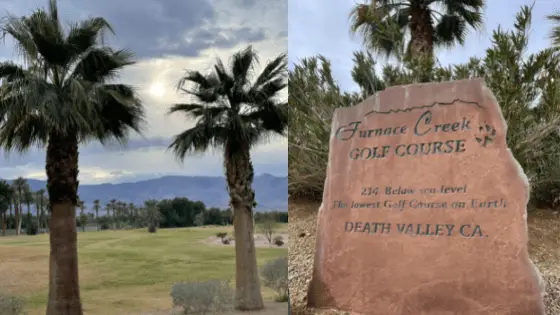 Planning Your Trip to Furnace Creek Golf Course
The temperature should be your number one factor when planning your trip to play golf in Death Valley. We encountered snow on our sunrise drive into Death Valley National Park and even a little rain during our round which was very unexpected for our visit in March. With temperatures in the 60s, it was a nice round with only a couple of other groups on the course. In 1913 a record-high temperature of 134 degrees at Furnace Creek and that record still stands today.
For lodging, we chose to sleep at Stovepipe Wells but there is a hotel option near the course as well. It is Death Valley National Park so lodging options are limited but worked out great.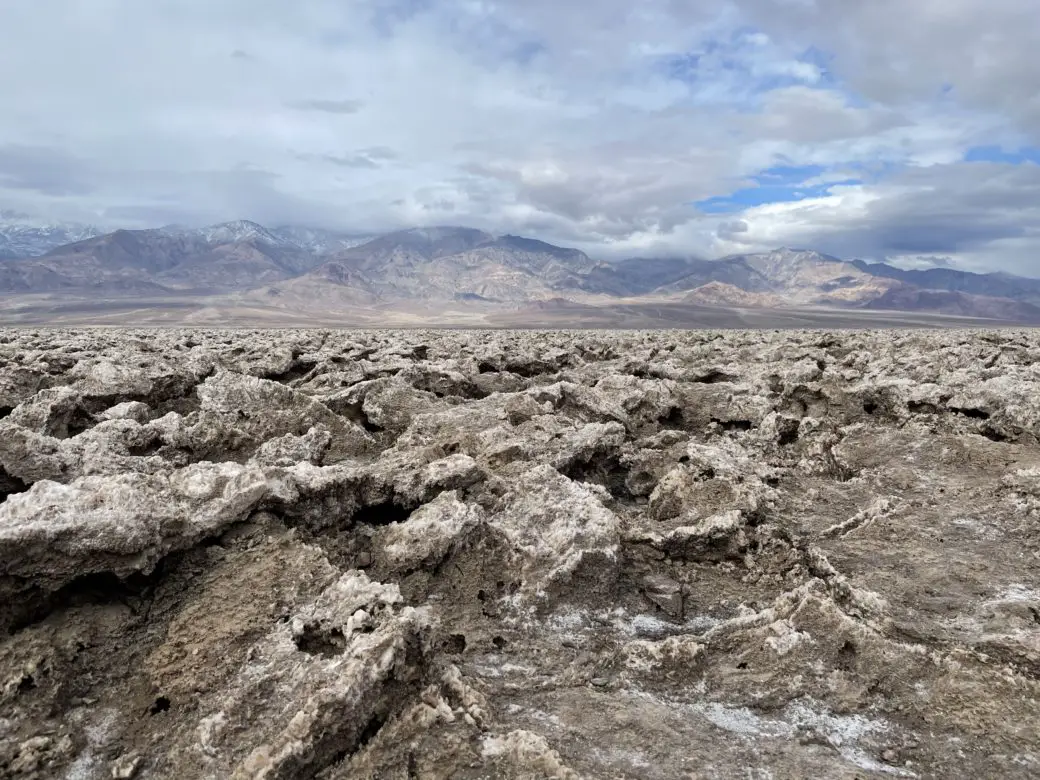 I recommend getting out early after seeing a few sites around Death Valley National Park. The Devil's Golf Course is an interesting stop and a good reminder of what you might be in for if it's hot during your round at Furnace Creek. We started our morning at the Mesquite Flat Sand Dunes and made our way over to Furnace Creek for our round before noon.
The 19th Hole at Furnace Creek Golf Course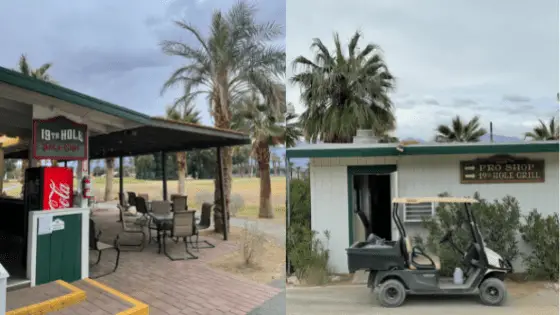 The 19th hole at Furnace Creek looks a little like you are stepping back in time which is what we loved about it. This may not be your typical bucket list golf course but that is what made playing Furnace Creek so unique. It is laid back and different than any other course I've ever played and offers a unique look back an look back at a one of a kind golf course.