Whether you're trekking in the Himalayas or simply exploring city streets the Capture Camera Clip System
is already ready to fire. Peak Design created the perfect tool for any photographer to ensure you never miss another shot. The clip holds your camera on any strap or belt all while keeping it secure and accessible for any type of activity. It's quick release is designed to make it simple to use and hold it securely in place.
The Capture Camera Clip replaces the need for a strap or a bulky camera bag on your shoulder. I typically carry a shoulder bag, a backpack, and sometimes a wrist strap, depending on how often I think I will be using my DSLR. However, none of these (with exception to carrying the camera) offer a rapid fire solution like the Capture Camera Clip. The clip will easily attach to your belt or any strap around your body or bag. This means you can attach it to your day pack, hiking backpack, or even on the outside of a shoulder bag that is not designed to accommodate a large camera. Simply choose which option suits you best. Some days I find attaching it to my belt works great for exploring the city. On more adventurous days of hiking or riding I will attach it to the strap of my backpack for easy access.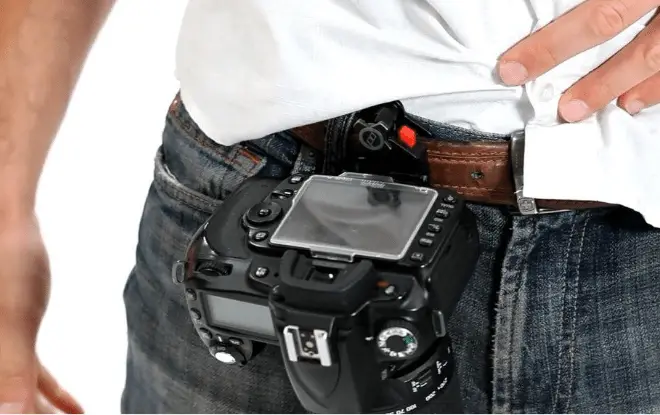 My preferred method is attaching the clip to my backpack and it is perfect for any type of situation. The aluminum clip is rigid and holds the camera securely to your body. There is no need to hold back in any physical activity because it will keep your camera in place.
Who is this for?
I use this for my DSLR and for any type of situation for carrying my camera all day. I like to always have my camera ready to capture a shot. But this can be used with many types of cameras and not just for DSLRs. A GoPro
work great with it as well. If you like to be ready to capture a photo at a moments notice then this clip is for you. It is perfect for amateurs and professionals and will replace your old method as soon try it for the first time.
I have tried many different methods to carry my DSLR in the past and this is my new favorite. The Camera Capture Clip will be at my side during all of my upcoming adventures.
Check it out on Amazon
.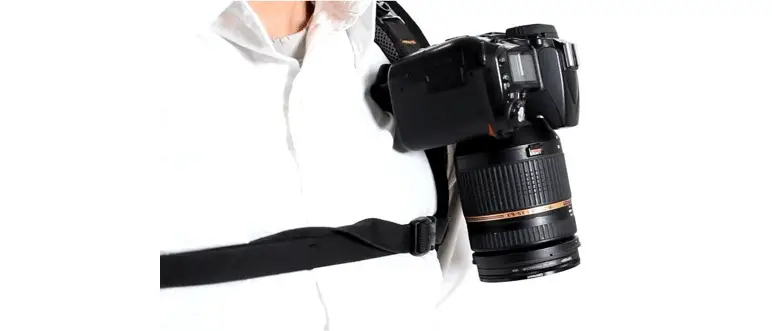 Still not convinced? Check out this video from Peak design to see just how awesome the Capture Camera Clip is. More info about the Peak Design Capture Camera Clip here.