A laptop sleeve may seem like something not worthy of a review but after using this for a few months and testing it to the max I can honestly say its worth the money and needed for anyone with a MacBook Air. My MacBook Air is probably the most important gadget I travel with besides my DSLR which is why those are the items I go out of my way to protect.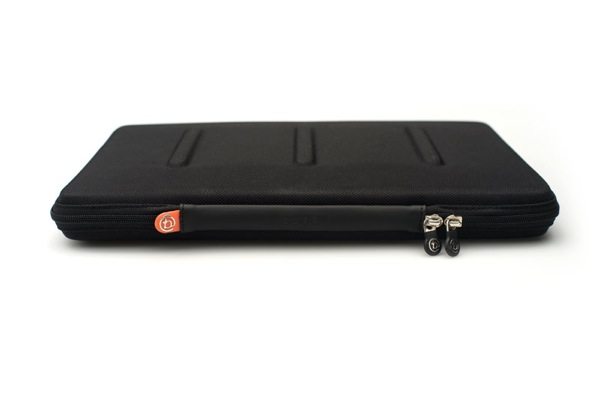 I went with the The Booq Vyper
over just a simple sleeve since it offered a full zippered enclosure along with pockets on the inside for additional storage. It still maintains a slim profile while providing more protection than a typical sleeve. If you carry a backpack with a built in sleeve this may not be completely necessary but many of my packs do not have them and if they do I still want the extra protection.
Specs from Booq Vyper
Minimalist & stylish protection for your laptop, the perfect case for any environment
Tough outside: rugged, water-resistant 1682D Cross-weave ballistic nylon exterior
Soft inside: non-scratch interior lining
High quality YKK zipper; zipper does not come in contact with laptop
Two zipper pulls for added convenience
1/4" molded foam construction- thin and lightweight
No handles – slips easily into your favorite bag and protects your laptop against scratches
Limited 5-year Warranty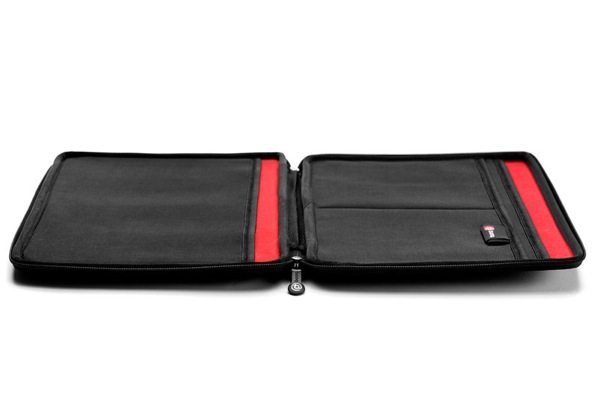 I actually carry the 11″ Air but since that is a much less popular model I have listed the 13″ and there is case for each.
If you want to read some more reviews on this case and see what else is out there check out these forums from MacRumors.
Best Sleeve/Case for New 13″ MBA
Post Your favorite Macbook Air Case!!
Pros:
Durability
The case does not scratch laptop
Full enclosure and protection from elements
Does not add too much size to laptop
Extra storage for external hard drives inside or passport
No need to take laptop out at security checkpoints
Cons:
It will not fit your magsafe adapter well (but no sleeve really will)
[xrr rating=5/5]
Booq Vyper
sells it for $49.95
Or get it for less on Amazon like I did