As a frequent flyer and travel hacker, I always look for innovative ways to earn more miles and fly for free. Every mile and dollar counts when planning your next adventure and that is why I was excited to learn more about earning miles through Bask Bank.
Bask Bank has partnered with American Airlines to help you reach your financial goals and reward you
with American Airlines AAdvantage® miles — all from saving, not spending.
How to Earn Miles with Bask Bank
Earning miles with Bask Bank is easy. Simply open a Bask Mileage Savings Account and you will earn 2 American Airlines AAdvantage® miles for every $1 saved annually. Let's take a look at this by using their mileage calculator on their site.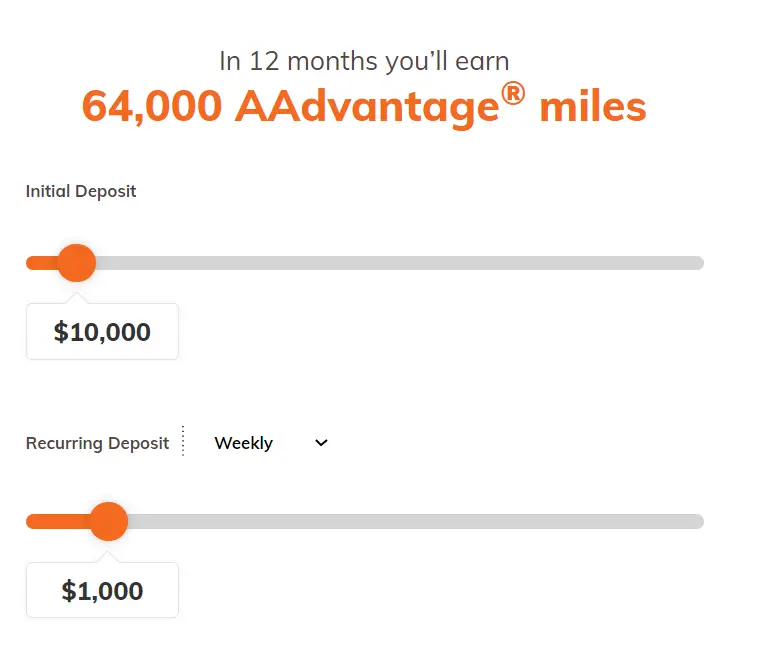 Now let's compare this sample deposit to the American Airlines AAdvantage® Flight Award Chart for a look at what your miles could earn you from Bask Bank.
By opening an account with Bask Bank, you will earn enough miles to plan your next adventure and book a flight using the American Airlines AAdvantage® miles you earned through your savings account. The best part is there are no fees and you have access to your money whenever you need it.
How to Get Started with Bask Bank
Head over to Bask Bank and open your account. They offer two ways to save for new adventures with options to earn through interest or miles — the choice is yours.
Option 1
The Bask Interest Savings Account earns 4.65% APY
Option 2
The Bask Mileage Savings Account is the only savings account that earns American Airlines AAdvantage® miles — 2.5 miles for every $1 saved annually.
More info on opening an account at Bask Bank.
Get Started Earning Miles with Bask Bank
If you still have questions about earning American AAdvantage® miles with Bask Bank they have a detailed FAQ page and great customer service to answer all of your questions. There is no minimum balance required and there are no monthly fees. The number of miles you earn annually is completely up to you and your money is always available when needed.
Check out Bask Bank and start planning your next adventure with the miles earned from your savings account.