Düsseldorf carnival is an experience like any other in the world. On 11th of the 11th month at the exact time of 11 carnival season begins with the "awakening." Hoppeditz awakens on November 11th to kick of the season and closes the season on Ash Wednesday.
A Parade of floats along with Düsseldorf citizens fill the streets leading up the final days to celebrate carnival. A costume is a must, whether you are celebrating in the streets, the bars, or riding atop a decorated float.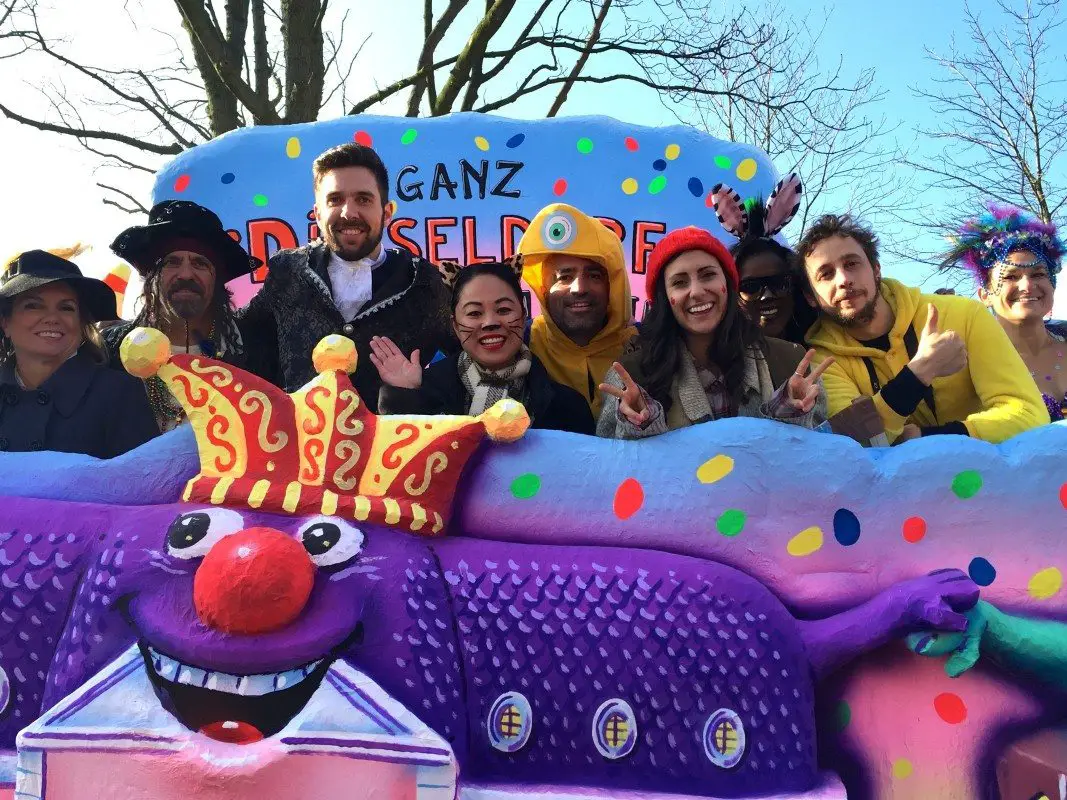 The Floats of Düsseldorf Carnival
The floats can represent anything and change every season. There are often a number of political floats paraded through town. Most of the floats are simply good-natured and lighthearted but they never shy away from controversy.
The streets of Düsseldorf are filled with people dressed in costumes. The costumes can be anything and it is very similar to Halloween in the U.S. Anything goes and all types of costumes are worn throughout the week.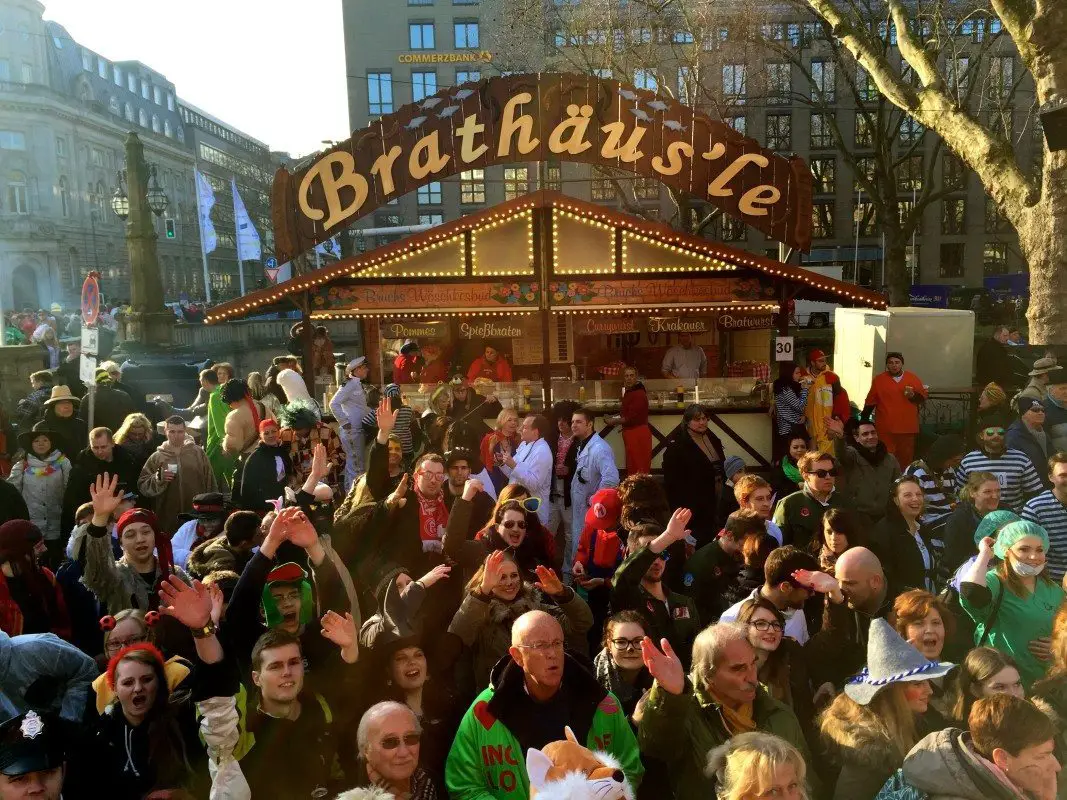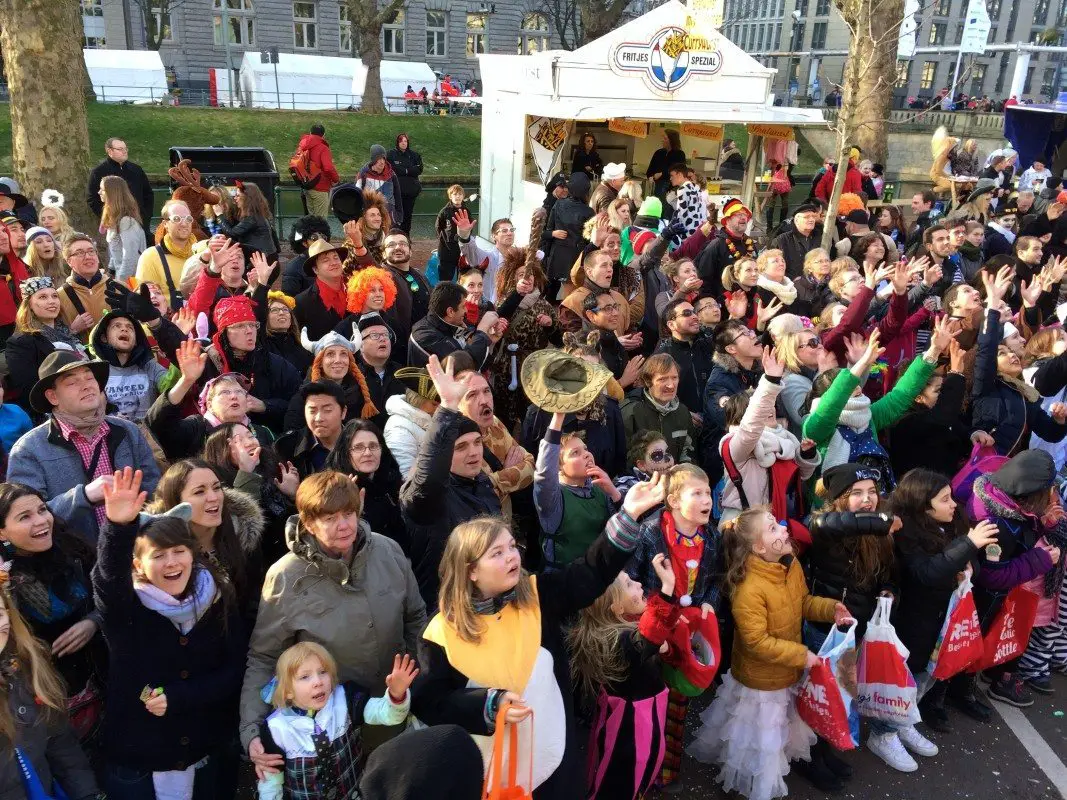 I was fortunate enough to ride along in the parade on the Air Berlin float. Our job was to throw candy and treats to the kids shouting "Halau!" as loud as they could as our float filled the city streets with traditional carnival songs.
Here are some of the floats from Düsseldorf Carnival 2015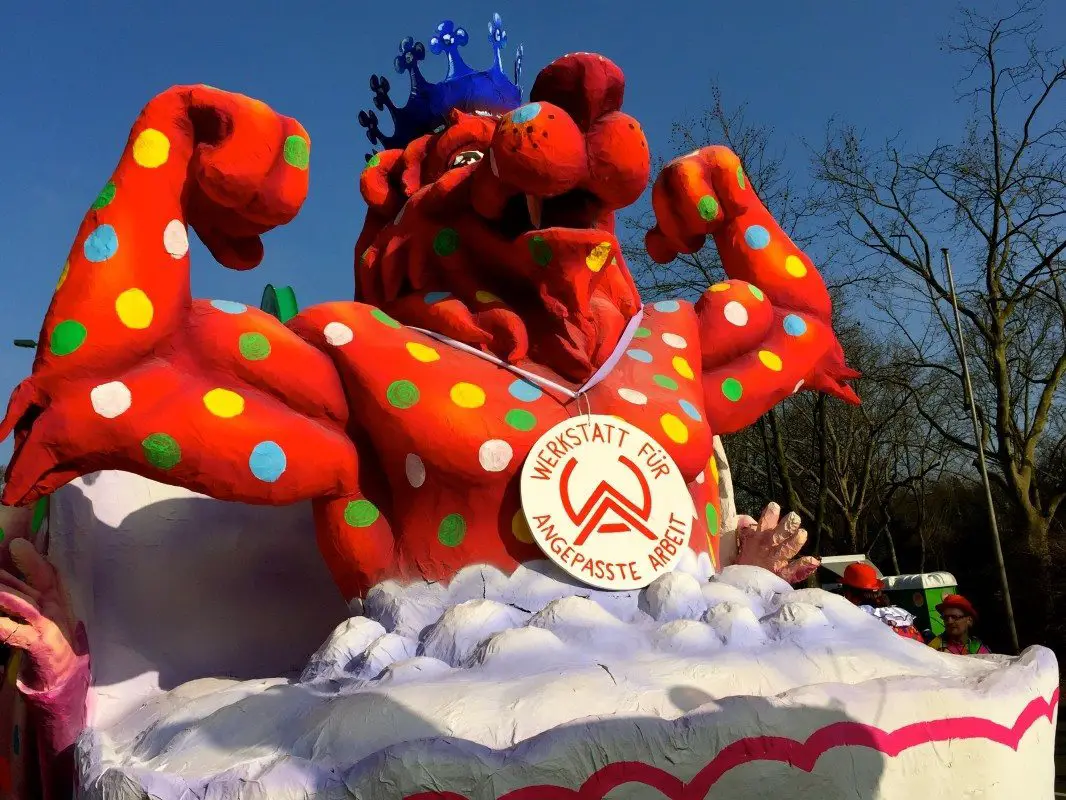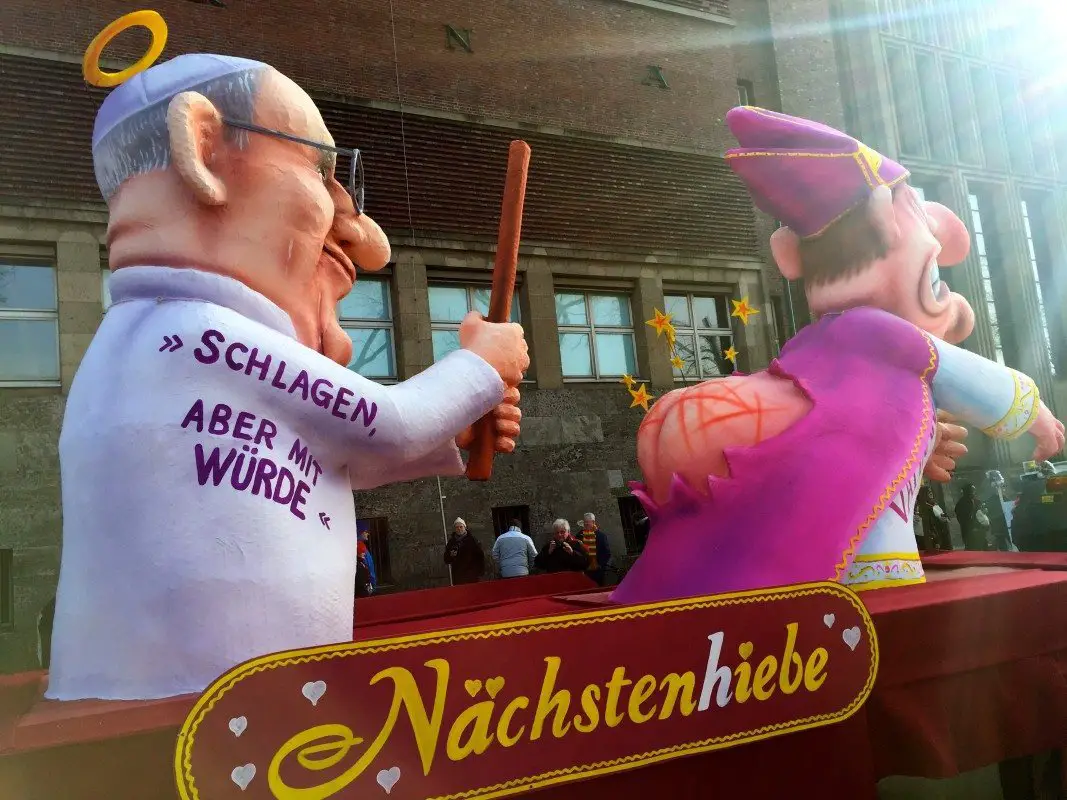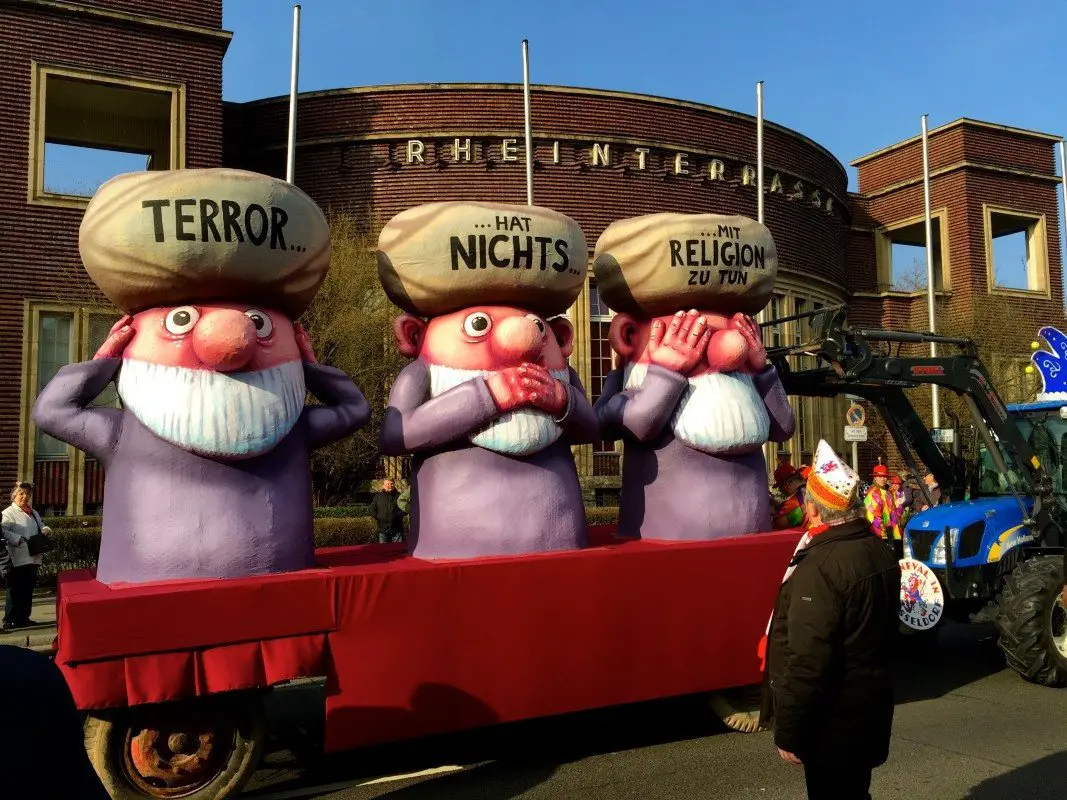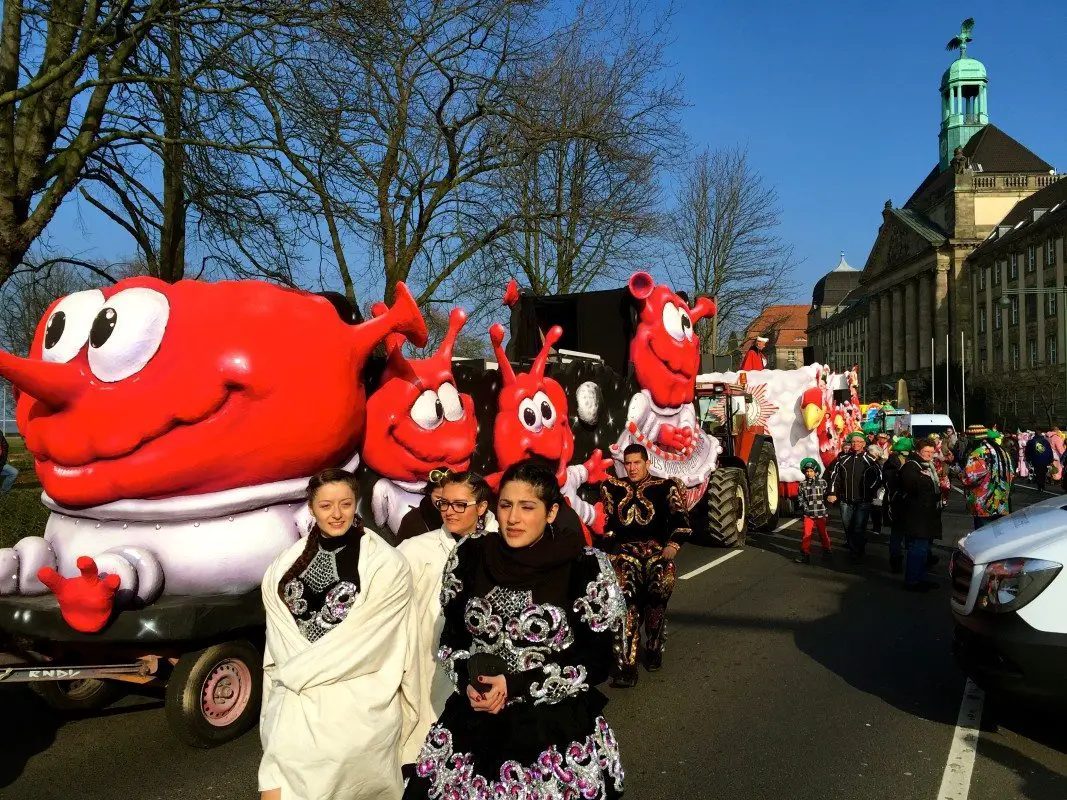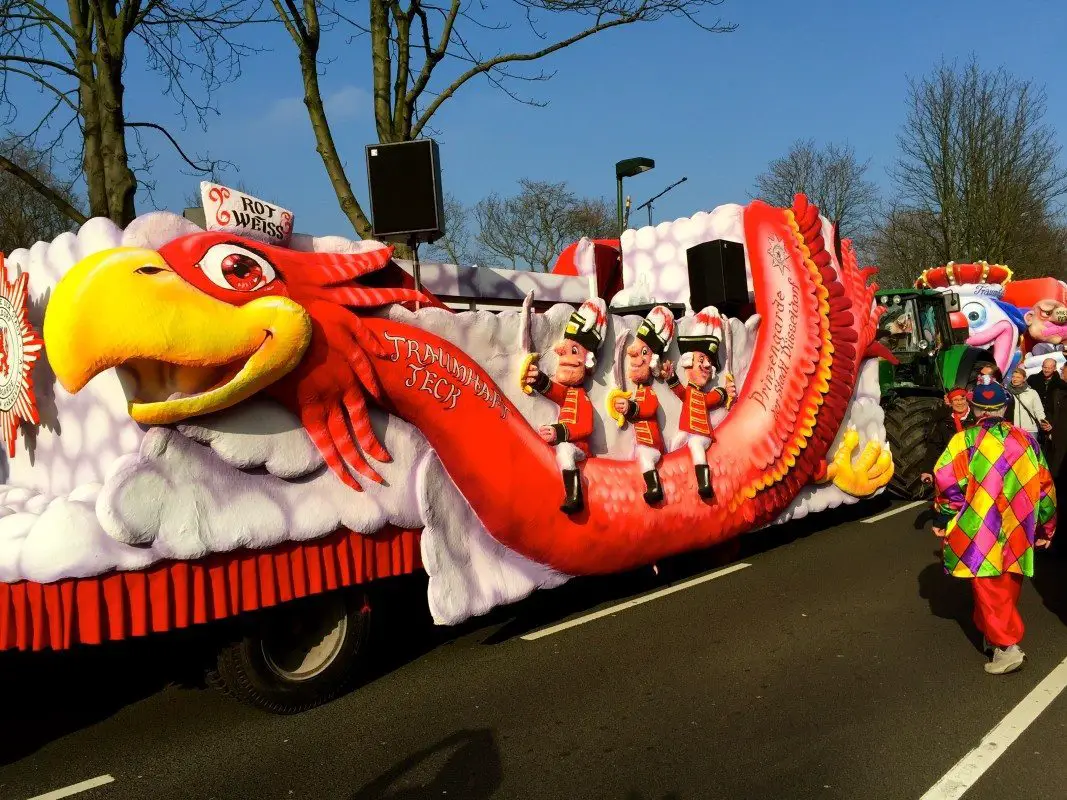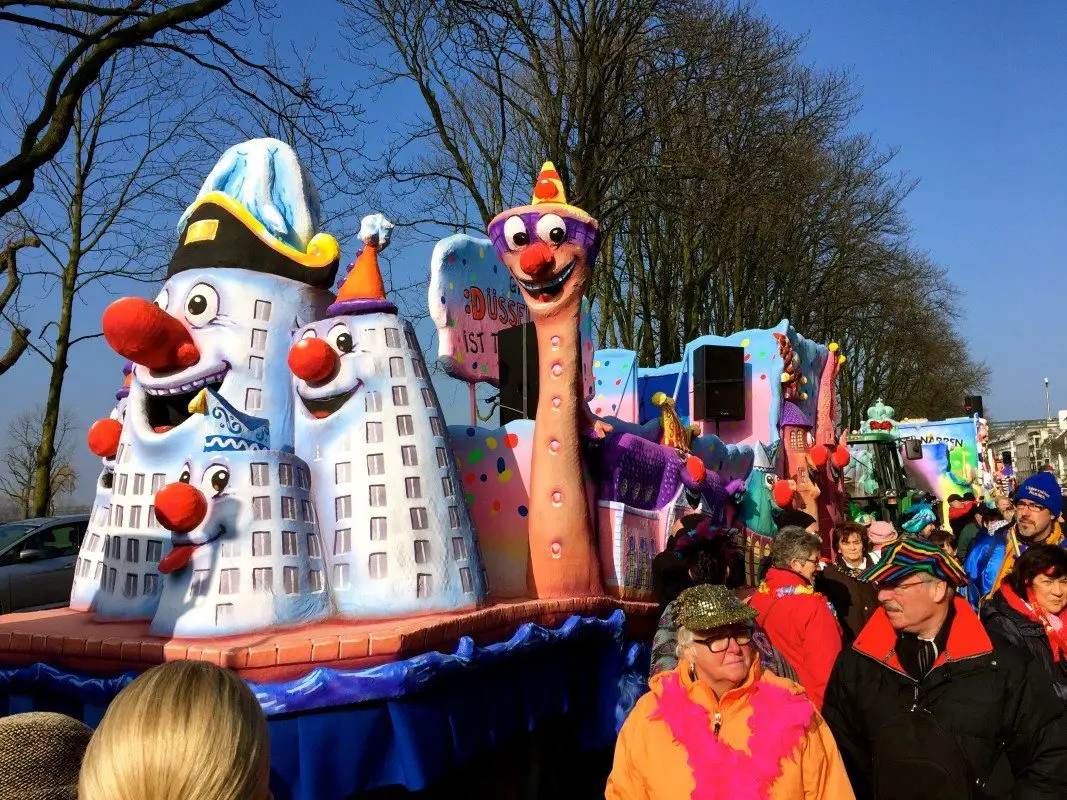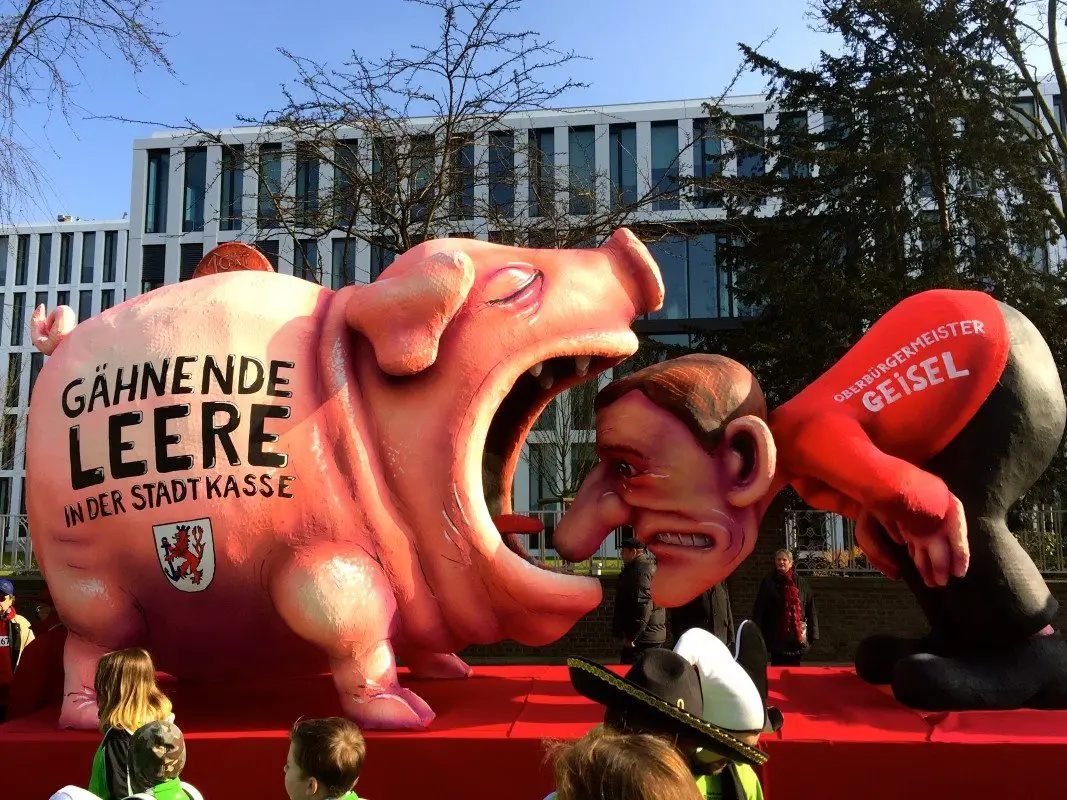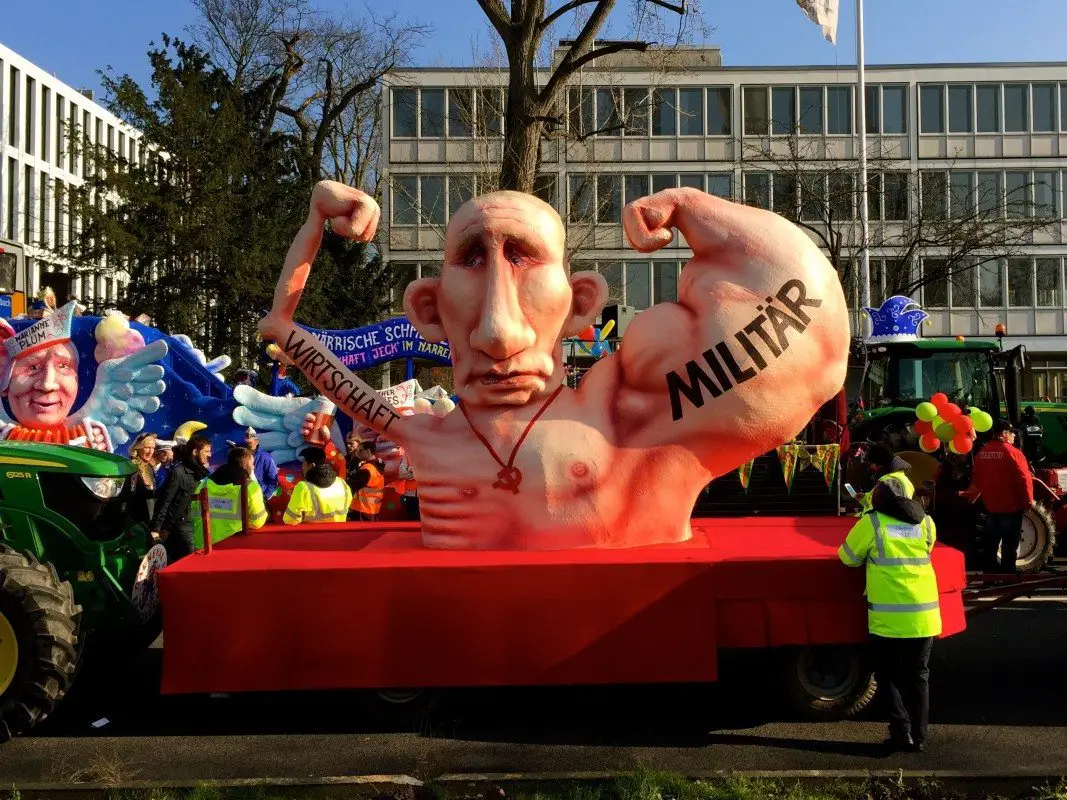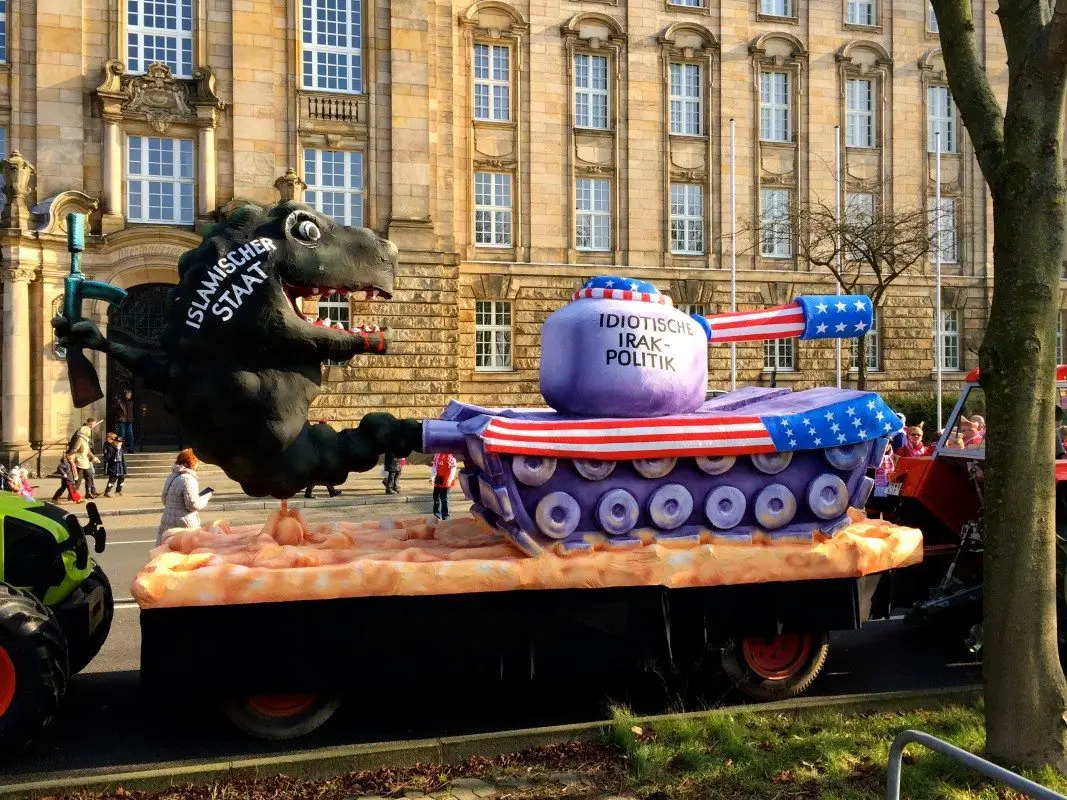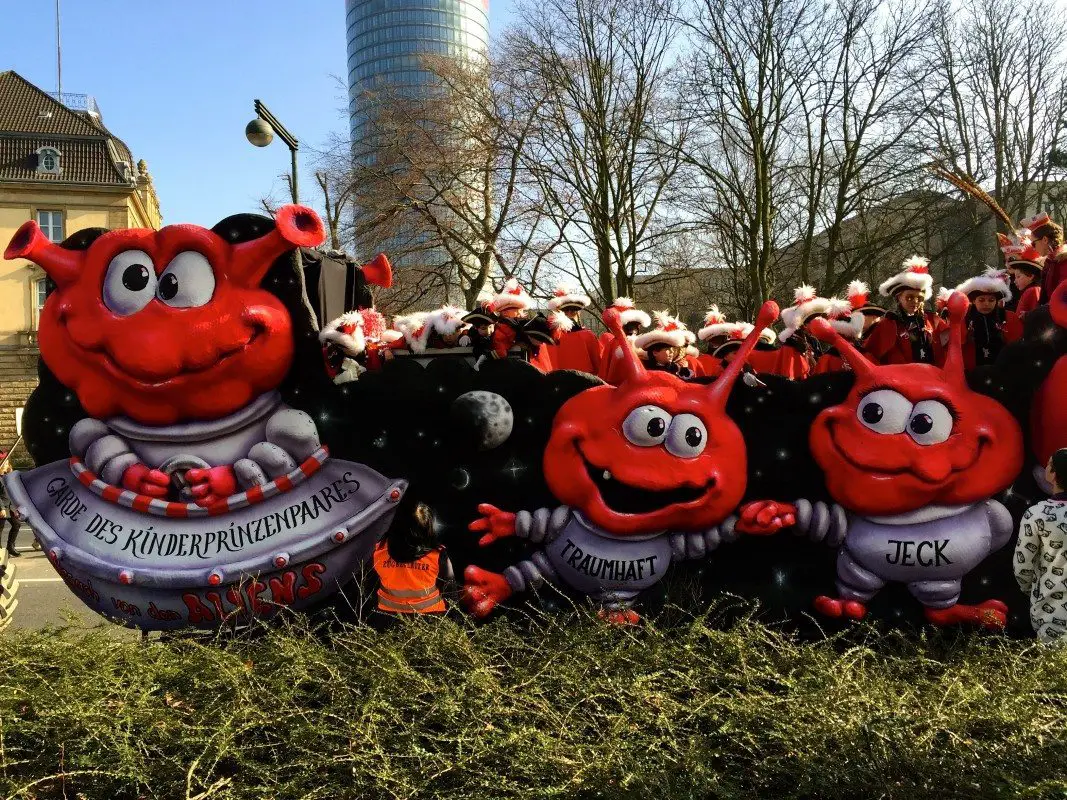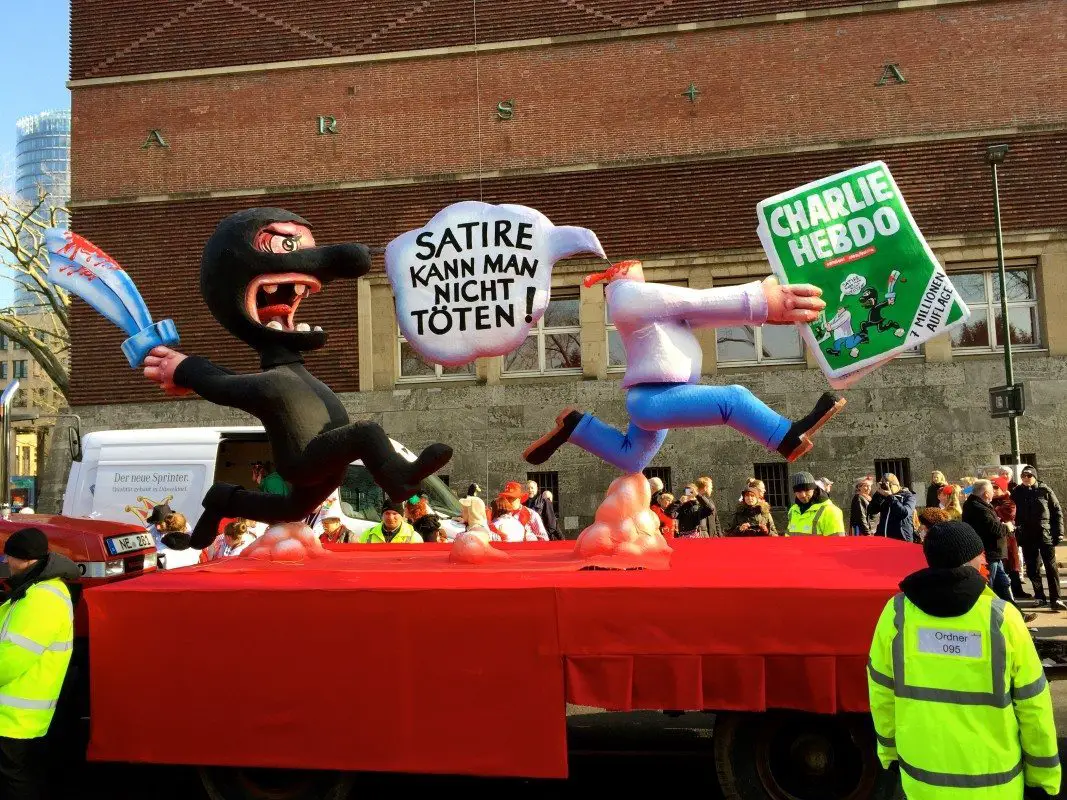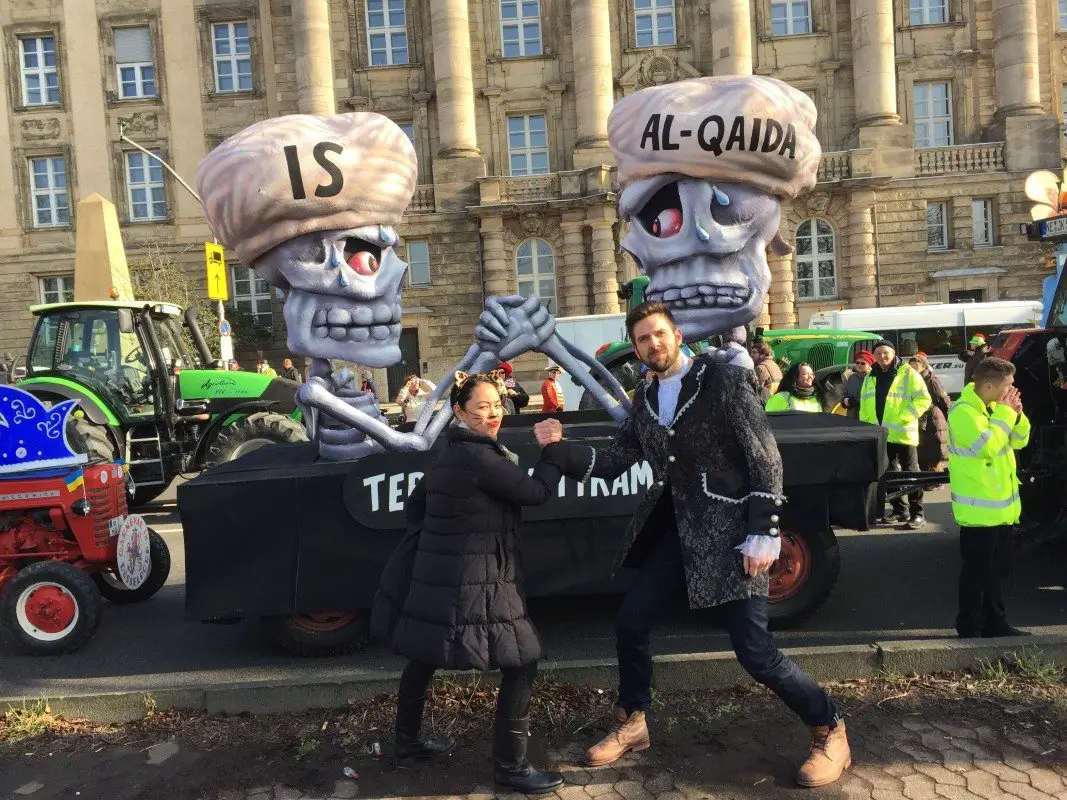 Düsseldorf Carnival Experience
Düsseldorf carnival is a multi-day party so be ready to drink, sing, and make new friends. The old town is home to the "longest bar in the world" and filled with people partying and celebrating the season. I've experienced traditional carnivals all over the world and there is no question Düsseldorf carnival is one of the most unique and fun to celebrate.