Whenever I land in a new city the first thing I need to figure out is how to get from the airport to the city center. Is there a train, a bus, or is taking a taxi best? There are usually multiple options which all carry a different cost. CityHook will show you all of your options to get from the airport to the city center.
Recently I had a long layover in Amsterdam. I have been to Amsterdam many times before but I had forgotten the cost of getting to to Amsterdam Central by train and I was also curious to know what a return taxi to the airport would cost if I was running late. CityHook would have shown me all of the transportation options and saved me a lot of time at the airport finding the best way to get to the city and the costs.
Here is example of how CityHook can help you in a new airport: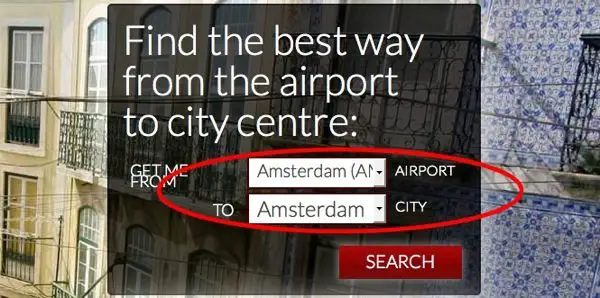 Pick your airport and your drop off location. From there you will be show the transportation options to and from the airport to the city center.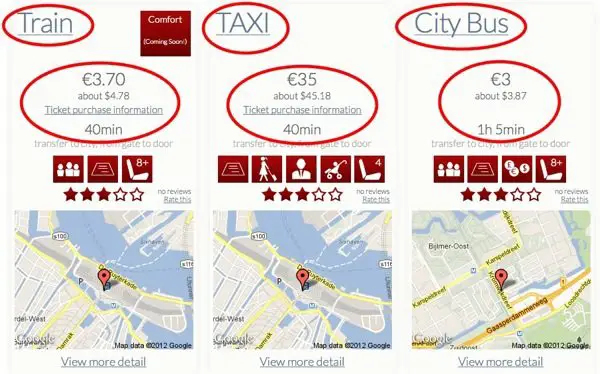 I was given three options; train, taxi, and city bus. As you can see the train is probably your best option. Only $1 more than the bus and much faster. The train actual ride is about 20 mins from the airport to city center but this factors in "Gate to door" time to give you a more precise traveling time. It most cases there will be a wait for the train on both ends so 40 minutes is closer to the true time it takes to get from one place to another.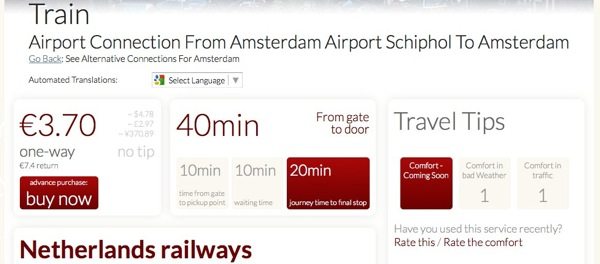 Clicking on "view more detail" provides even more information about the journey. It breaks down the travel time into segments, provides tips, and shows the schedule of your transportation of choice.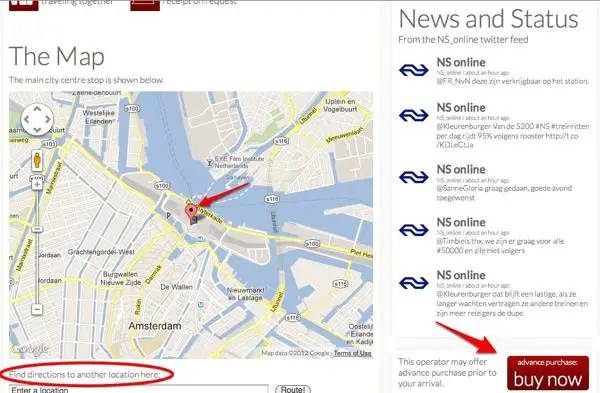 There is the option to buy tickets in advance and even find directions from the drop off location to your next destination in town.
Other Uses for CityHook
Of course this is useful for getting into the city center upon arrival but this is also great for extended layovers. I often book long layovers on purpose so I can explore a new city or just take a break from a long flight back home. I have done this most recently in Amsterdam and explained how I did it in Kuala Lumpur. Taking advantage of layovers is a great way to see a new city. Using CityHook will make that even easier.
Mobile App
Of course if you forget to plan ahead on CityHook there is a mobile app you can use on the fly.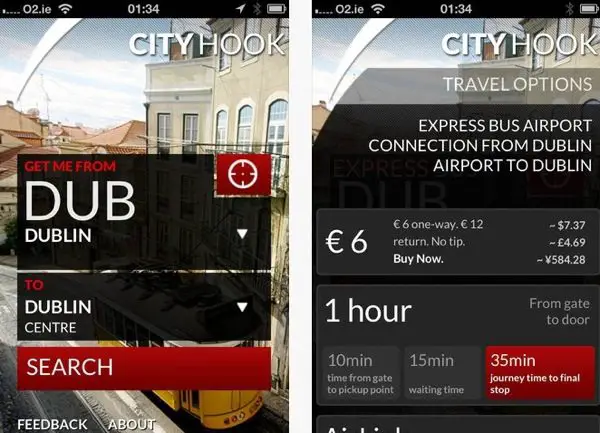 So check out CityHook the next time you want to find out how to get to the city center from the airport. Currently it covers multiple routes from over 130 European airports.