I use a lot of tools and travel resources to find the cheapest flight for my next trip if you have used any of those resources over the past few years you will know that Skyscanner has always been one of my favorite sites to find cheap flights.
Skyscanner makes it easy to find cheap destinations around the world when you are undecided or just looking for ideas for your next trip.
This is how I use Skyscanner to find travel inspiration, cheap flights, and the best deals for every trip. Most of these are simple tricks and tips to find cheap flights to any destination.
Search "Everywhere" As Your Destination
Where do you want to go? If you don't know that is fine because this is one of my favorite Skyscanner tools. Simply type "Everywhere" in the destination search along with your home airport for the departure. Skyscanner will list the cheapest flights by region around the world to help you decide where to go.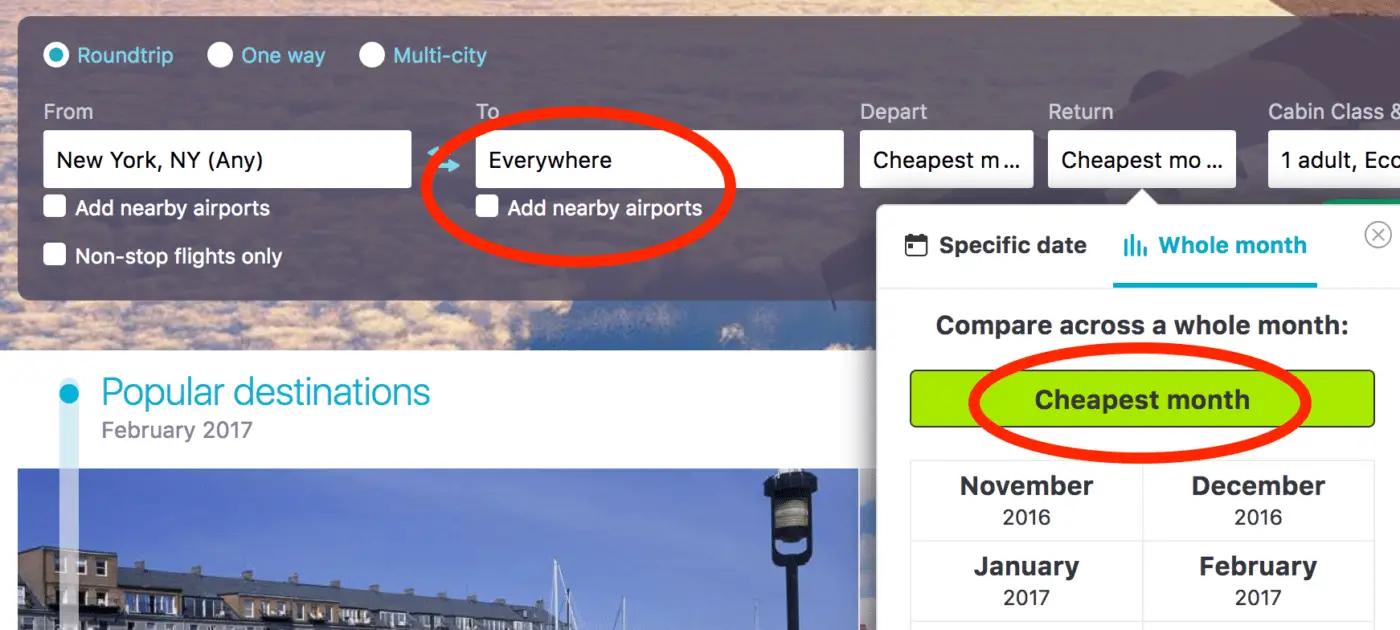 Search by Cheapest Month
Flexibility is key when booking cheap flights but at some point you need to narrow down the results. For example, if you are planning a spring break trip in March then filter your results down by month. Skyscanner will show you the cheapest flights for that month.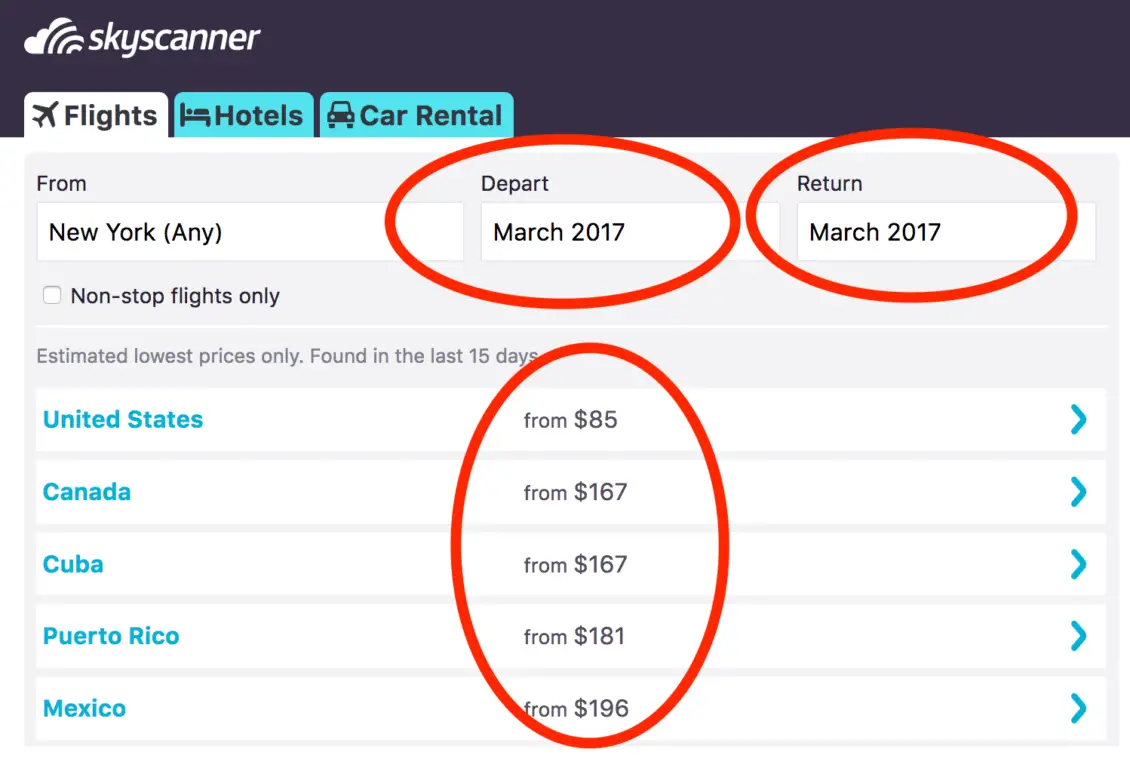 Use the Calendar to Find the Cheapest Days to Fly
The calendar view on Skyscanner makes it simple to find the cheapest days to fly. Of course the more flexible your dates are the more options you will have.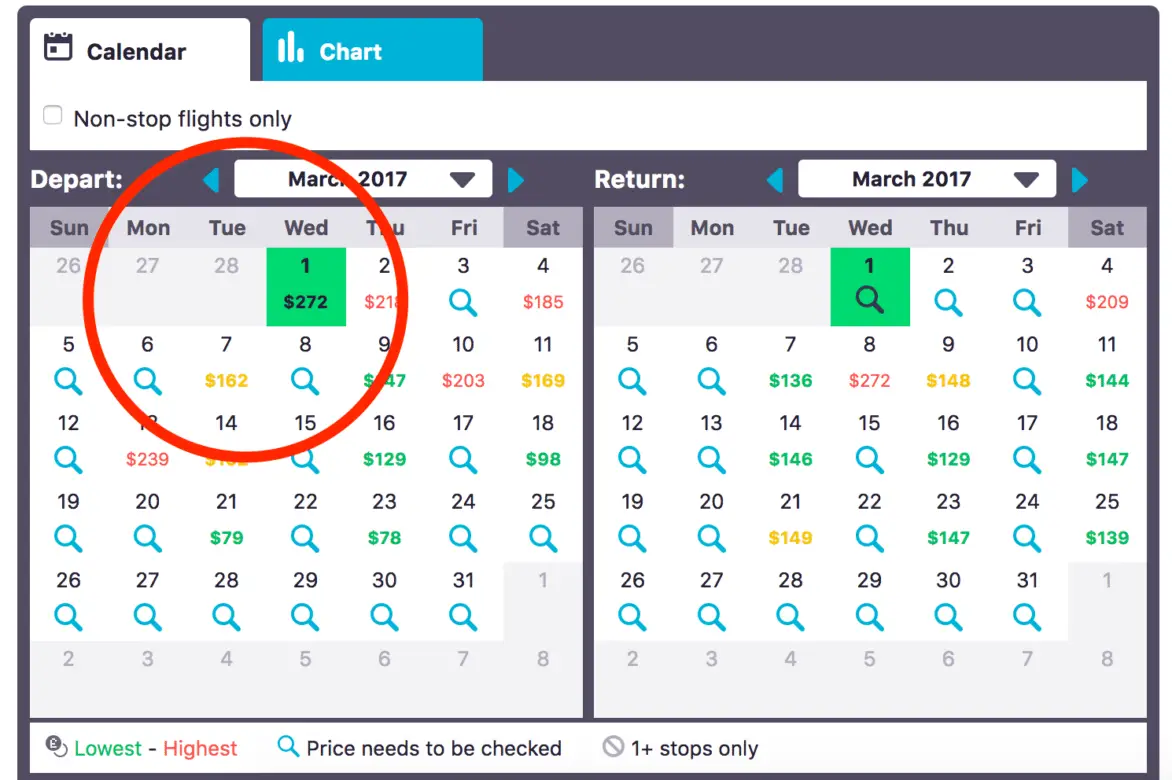 Create Price Alerts to Track Fares
If you don't see a great deal for a flight you want set up a Price Alert on Skyscanner. This is the best tool to receive updates when your flight drops. Skyscanner will email you with the best airfare deals for your dates and destination.
Booking Cheap Flights on Skyscanner
Skycanner's goal is to help you find the best deal on a flight. Flexibility on dates and destinations is always key to finding a deal but even when your dates aren't flexible they will find you the best deals. Set price alerts early to track deals, consider being flexible on the destination in a particular reason, and fly on off days. With these simple but useful tactics you should have no problem booking a cheap flight.