Google has just announced the World Wonders Project, which will offer 360 degree views of 132 historic sites from 18 different countries. This will take google street view to a whole new level. By partnering with UNESECO, the World Monuments Fund, and Getty Images you can expect much more detailed images from ground level. Some include videos and 3D models.
Here is an example of San Miguel, Mexico. This is a great way to find new interests and explore sites before you travel to them. Since I am headed here in a few weeks I think this is a great tool for trip planning.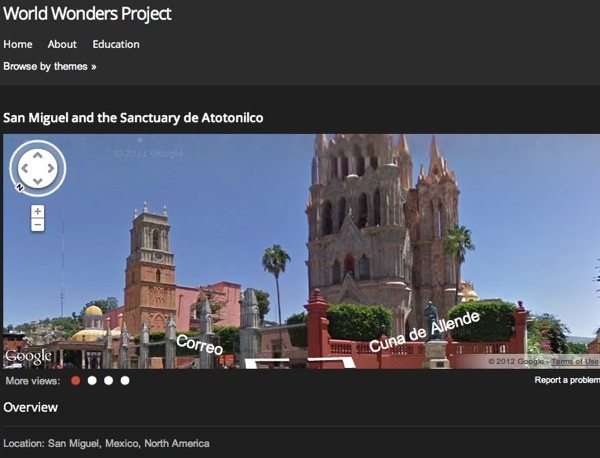 "Google is committed to preserving and promoting all types of culture online," said Steve Crossan, head of the Google Cultural Institute, to The Telegraph. "The World Wonders Project brings to life many of the most significant historic sites on earth, making them accessible to an unprecedented global audience."
Check out the video below for some sites you can explore around the world.
And check out all 132 sites from around the world here.
via HuffingtonPost